The Beatles are without question the most influential rock band to come out of the last century. And seeing as the concept of the rock band is exclusive to the 20th and 21st century, that makes them still the most influential rock band of all time by default. Take one listen to albums like Abbey Road or Sgt. Pepper's Lonely Hearts Club Band, and they'll make it pretty clear why they're deserving of the title.
The Liverpool rock group doesn't need a magazine to wax poetic of their genius, a flashy award, record sale numbers, or a rave review from a journalist to tell us why their work is timeless and helped shape pop and rock groups of today. So many sounds we hear now can be traced back to things that The Beatles did in their illustrious run as the top of the music food chain, from 1960 to 1970.
Bold, innovative, psychedelic, progressive, hippie, rebellious, with the courage to not be shackled to the confines of a single genre, is what made this group unforgettable. It's what turned a group of lowly, young, English kids into the faces of British counterculture, shaping the minds and lives of millions for generations to come.
Today, we're going to find out which member was the baby of this powerhouse group of pop and rock!
4. Ringo Starr
Net Worth: $350 million
Born: 07/07/1940 (Age: 81 years)
Hometown: Liverpool, United Kingdom
Instruments: Drums, Vocals
Still Alive: Yes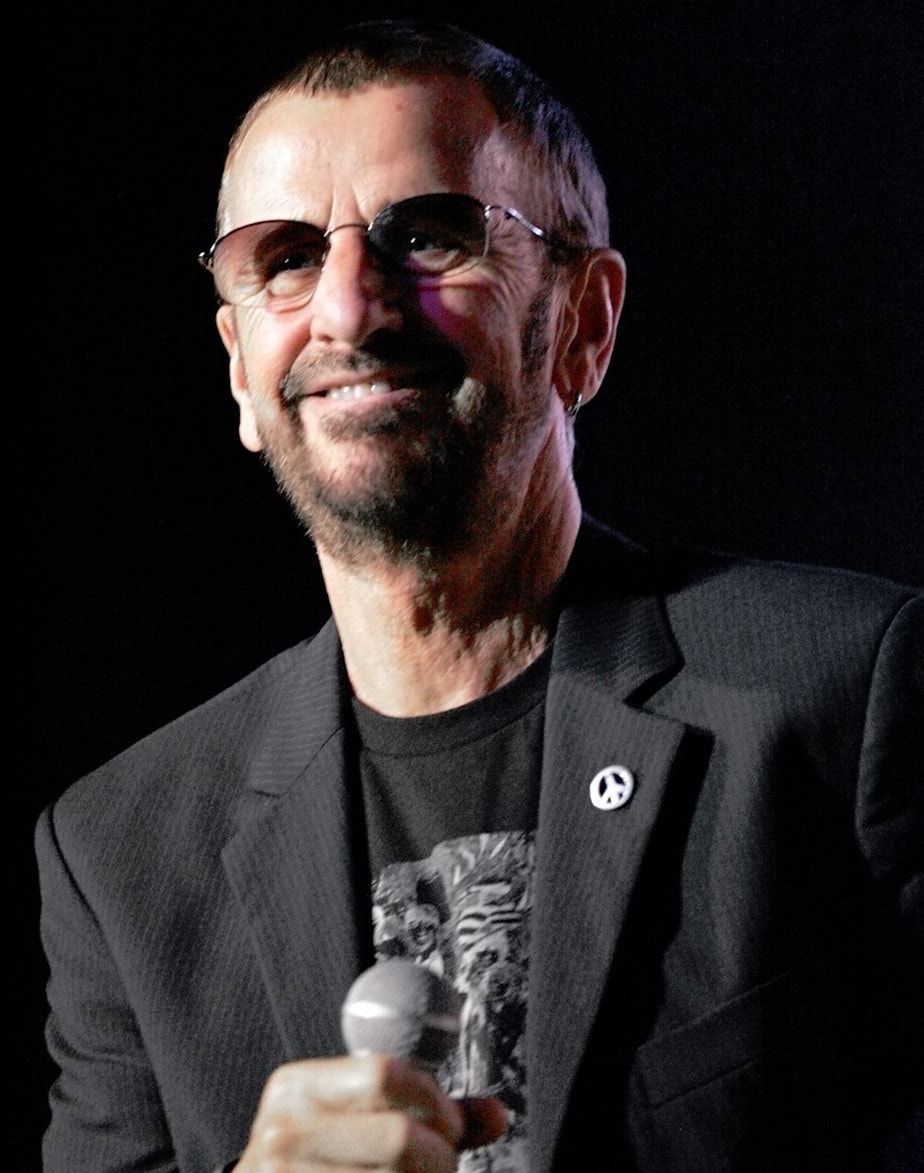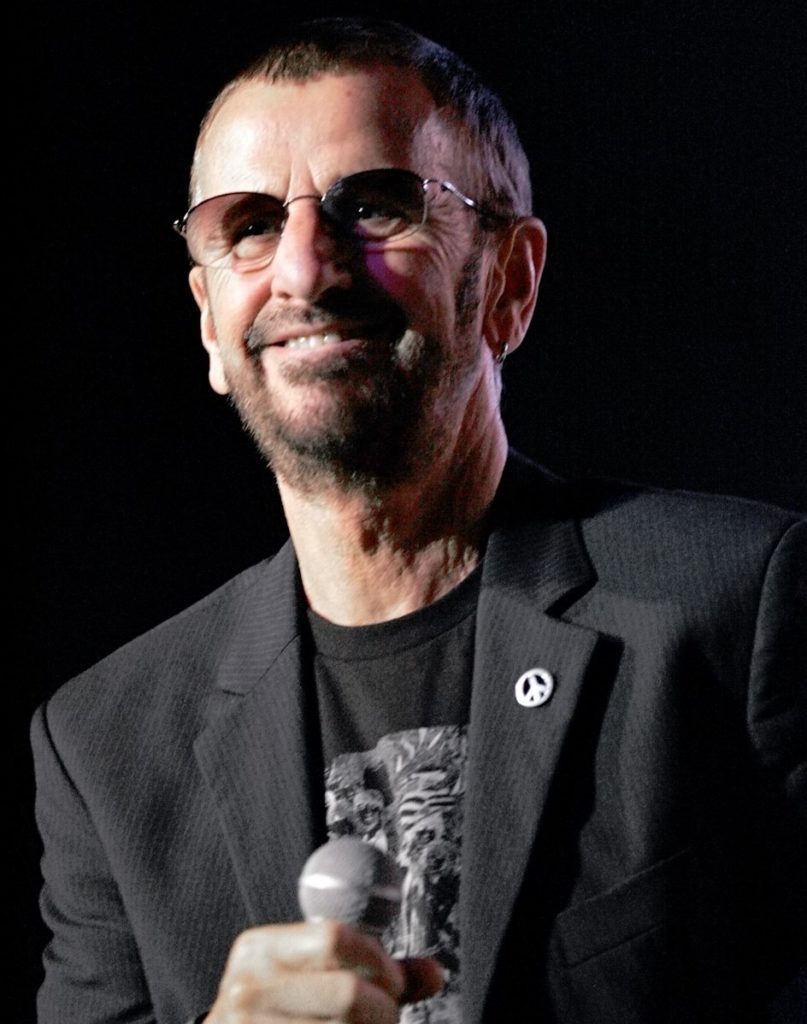 photo source: commons.wikimedia.org
Sir Richard Starkey, known as Ringo Starr by his adoring fans, is a Liverpool native and the elder statesman of the ensemble. Fans of the band took a liking to him for reasons beyond the quality of the music. Ringo was infamous for not being the most technical or gifted drummer but played with a feel and passion for music that gave him an endearing quality that could be harder to find in a classically trained, over-polished drummer. For a man involved in the most popular rock group in the world, his every-man aura drew fans in and made the larger-than-life group relatable.
Ringo Starr proved that he was worth his salt and more than just another cog in the machine of a hyper-successful ensemble. Post-breakup of the band in 1970, he released several singles that charted in the United States. Some of these include "Photograph" and "You're Sixteen." His positive reception post-Beatles validated his songwriting prowess and ability for musical composition. He also proved his chops as a thespian thanks to a few fun acting credits to his name.
Did You Know?
Sir Ringo wasn't the poster child for future rock stars during his childhood years. He suffered from a few life-threatening illnesses as a child, some of which were so grave that at six, he had to spend a year in the hospital due to peritonitis, which caused him to fall into a ten-week coma. When he was 13, he spent another two years of his life in a sanitarium for pleurisy.
---
3. John Lennon
Net Worth: $200 million
Born: 10/09/1940 (Would be 81 years old today, died at age 40)
Hometown: Liverpool, United Kingdom
Instruments: Guitar, Vocals
Still Alive: No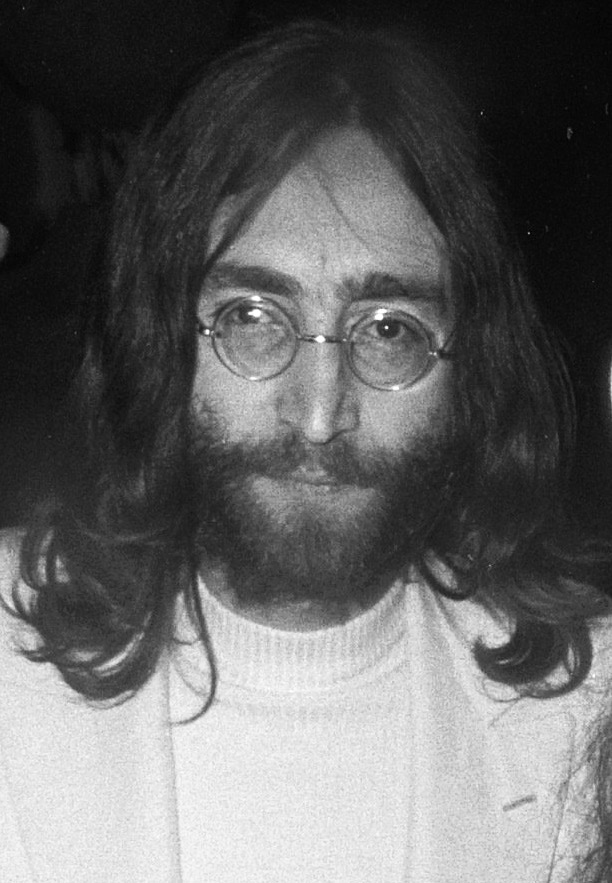 photo source: commons.wikimedia.org
John Lennon became as known for how he died, as for how he lived. More than just a frontman to The Beatles, or a prolific songwriter, guitarist, and vocalist, he was involved in hippie culture and one of the faces of the peace movement during a time when war was front and center in the minds of a politically progressive uprising. Lennon was credited as the founder and leader of the band in 1956. At that time, it went by a different name: The Quarrymen. It sounds mysterious but not as easy on the tongue as The Beatles.
Lennon married Yoko Ono, a Japanese singer, artist, and peace activist, in 1969. For anyone well-versed in their Lennon-Ono history, you'll know that when I say "singer," I use that term generously. It doesn't help that some pretty damning speculation has swirled that Yoko played a role in the band breakup. Paul McCartney even confirmed years later. Whether it was her unwanted presence in recording sessions, unabashed willingness to interject herself into their creative process, or John's pushover attitude about it all, it soured the dynamic of a group that had enough ego to balance already.
Did You Know?
John Lennon was assassinated by a fan, Mark David Chapman. Before the killing but on the same day, Chapman had Lennon sign a copy of he and Ono's album, Double Fantasy, around 5:00 pm, December 8, 1980. Later that night, the couple returned to their Manhattan apartment around 10:50 pm, where Chapman was waiting, fatally shooting the superstar. Lennon's legacy survived his death. His image and message are used in the counterculture movements of today. He's survived by his two children, Julian and Sean.
---
2. Paul McCartney
Net Worth: $1.3B
Born: 06/18/1942 (Age: 79 years)
Hometown: Liverpool, United Kingdom
Instruments: Bass Guitar, Guitar, Keyboards, Vocals
Still Alive: Yes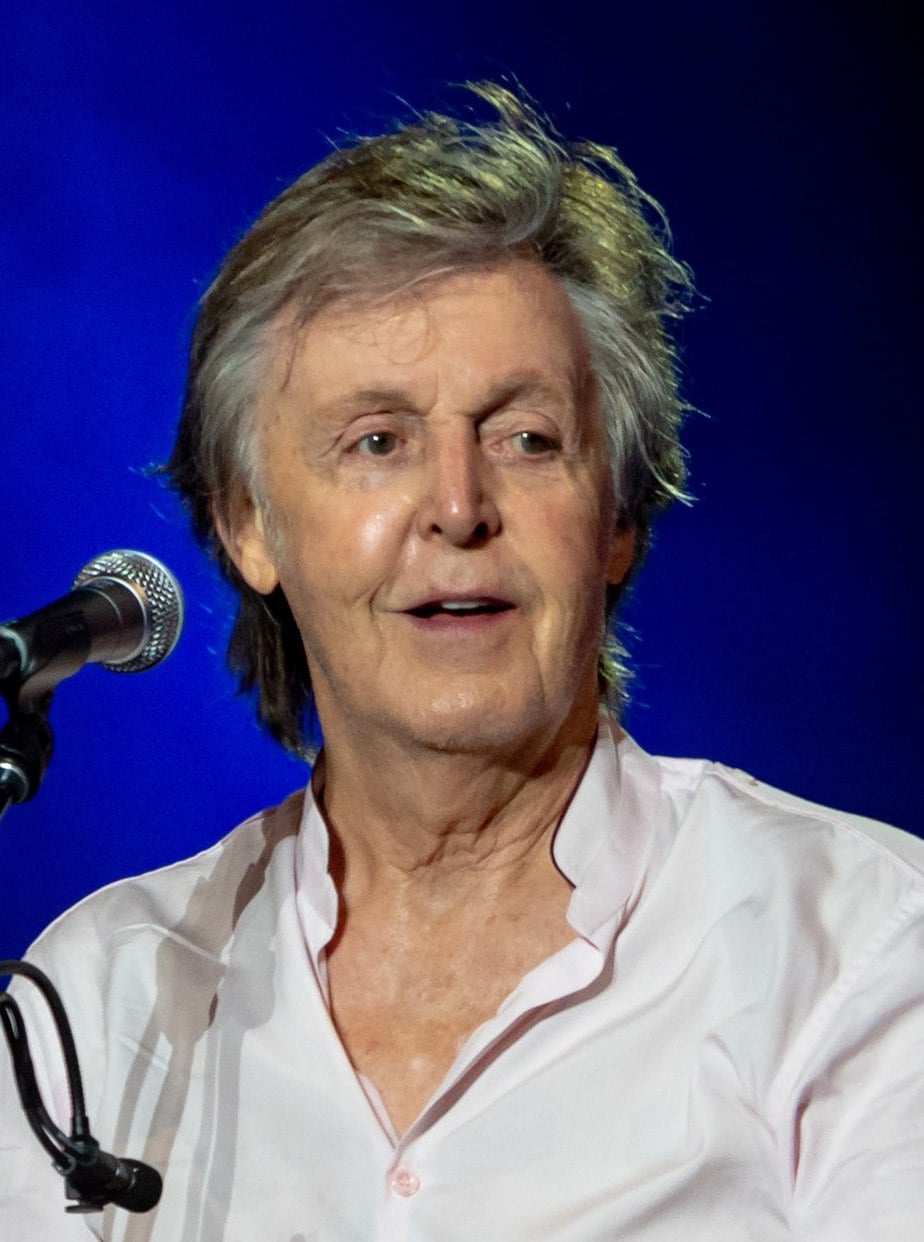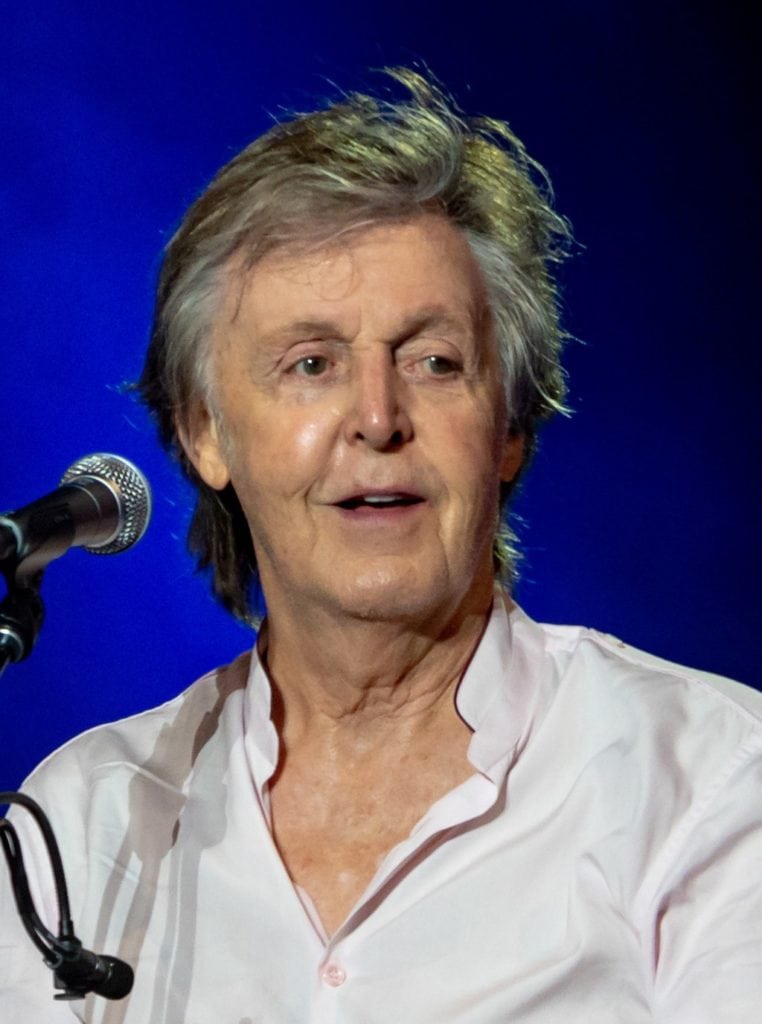 photo source: commons.wikimedia.org
If John was considered the leader of the band, things changed once the group started to gain more traction and notoriety. You can go back and forth between the two, but you'll find Paul McCartney loyalists that swear he was the leader and the most musically gifted of his contemporaries. As far as musical taste and experimentation go, no one could hold a candle to Paul. He had an eclectic taste, fearlessly dabbling in genres like classical, pop, electronic, making him as relevant today as he was as a young star rocking venues all over the globe. Hell, he's still doing that today! If you haven't seen it, take a look at his episode of Carpool Karaoke with late-night talk show host James Corden. That will help you get a feel of the love and adoration he enjoys to this day.
With all the success McCartney has had in his post-Beatle career, he is forever linked to John in a way beyond playing under the same group, as one of the most dynamic songwriting duos of all time. He has two inductions into the Rock and Roll Hall of Fame. One is with The Beatles (1988), while the other came in 1999 as a solo artist. He's taken home 18 Grammy Awards, an Academy Award, and like Ringo, is a Sir with his knighthood coming in 1997 thanks to his contributions to music worldwide.
Did You Know?
For Paul, it would be exceedingly difficult to find another musician that could eclipse his star power. And if he did, we have to expect that the human weakness known as the inflated ego would come into play and create a rivalry, right? Well, being the humble lover of art and astute businessman that he is, he linked up with the one man that could. Michael Jackson was in the midst of recording his Thriller album – the best-selling album of all time. Together, they recorded "The Girl Is Mine," written by Michael and released as the first single off the album. I'll include an honorable mention for another great song they joined forces on called "Say Say Say."
---
1. George Harrison
Net Worth: $400 million
Born: 02/25/1943 (Would be 78 years old today, died at age 58)
Hometown: Liverpool, England
Instruments: Guitar, Sitar, Vocals
Still Alive: No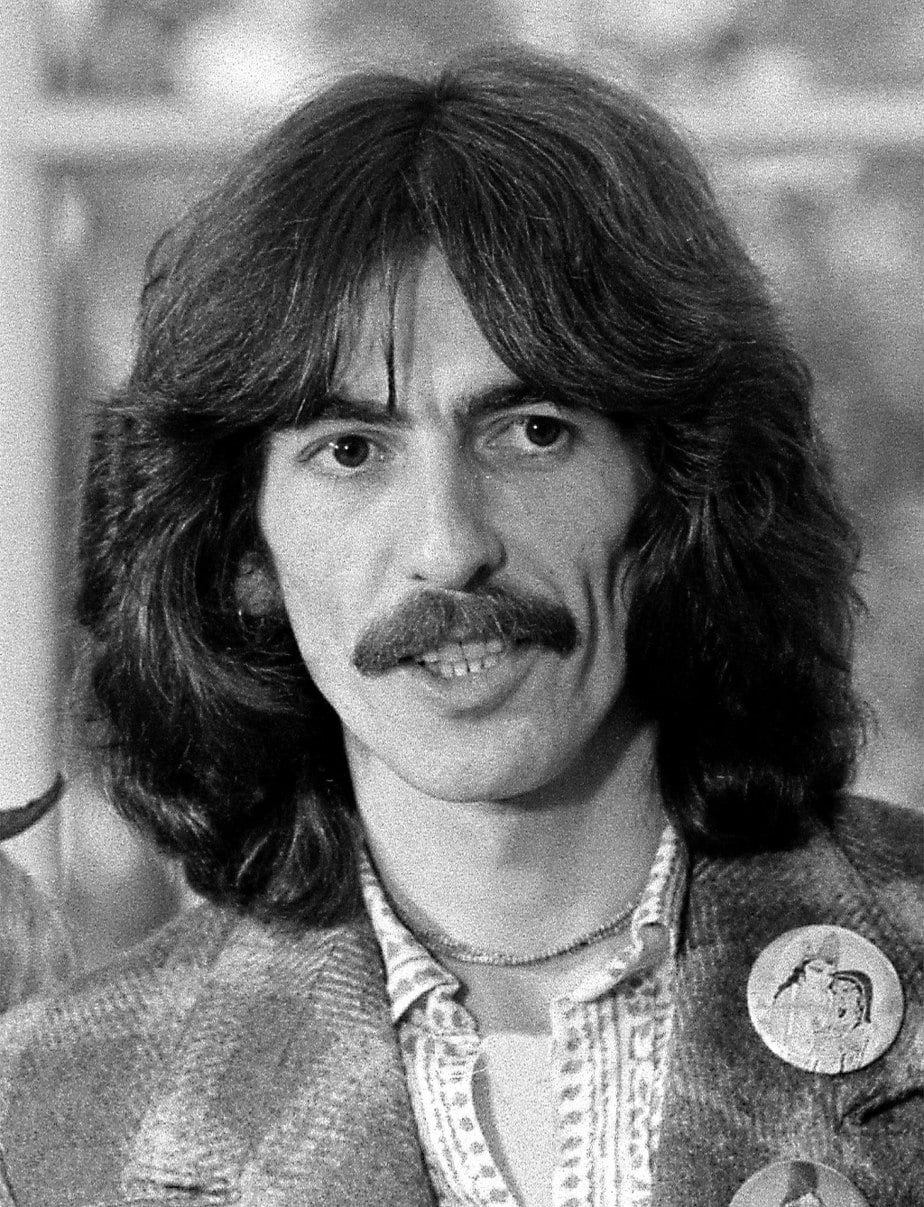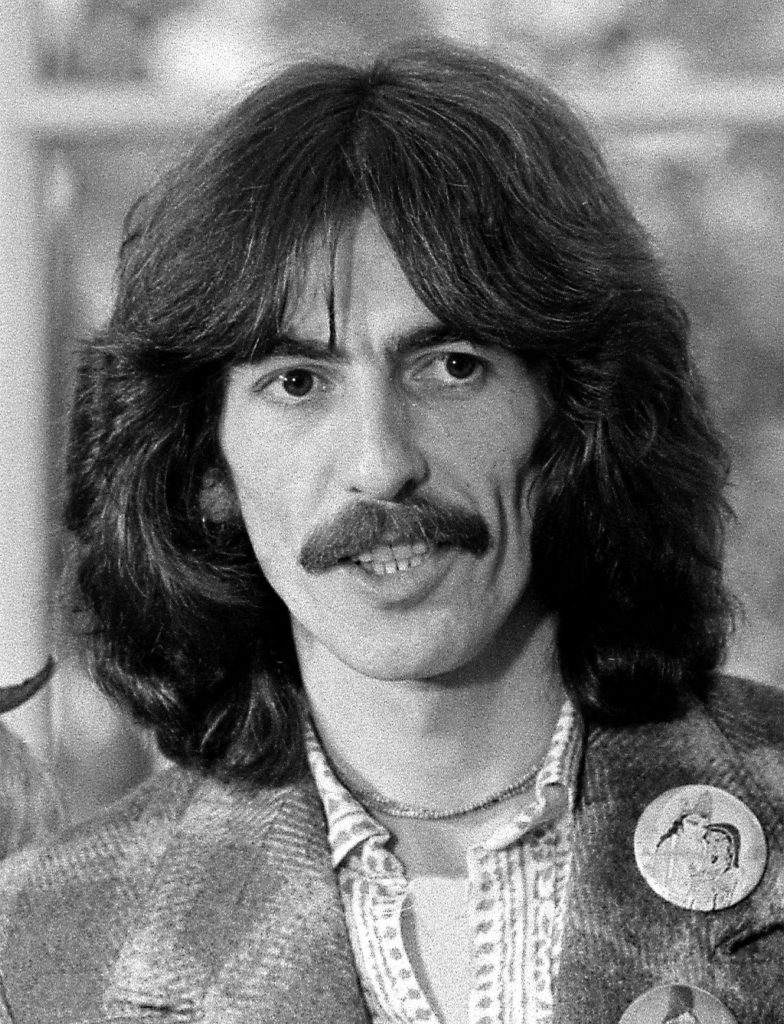 photo source: commons.wikimedia.org
George Harrison was the youngest member of The Beatles
Born on February 25, 1943, George Harrison holds the honor of being the baby, just one year younger than Sir Paul McCartney! Let's hope he received the preferential treatment that comes along with it. He was referred to as "the quiet Beatle" throughout his tenure with the group, but on stage as their lead guitarist, he was anything but.
Harrison took a liking to Indian culture. Thanks to his interest, he was key in broadening the musical palette of traditional rock fans through his inclusion of Indian musical sounds. He laced much of their work with Hindu-spiritual influences. Though Lennon and McCartney were considered the two driving forces of the band, Harrison had talent that was worth paying attention to. As a solo act, he'd release several best-selling singles and was the co-founder of the platinum-selling ensemble, the Traveling Wilburys. Breaking news! Every single member of The Beatles has talent!
Did You Know?
To put into perspective how young George was during the reign of The Beatles, he was just 27-years-old when they broke up. If you want to count The Quarrymen into official Beatles lore, then Harrison's career with the band spanned 12 years, making him just short of 15 when he began the journey of a lifetime!
OTHER POSTS YOU MAY BE INTERESTED IN