For those not too familiar with the term, "K-pop" refers to Korean pop music, which has grown in recent years to countries even outside of South Korea. Modern K-pop "idol" culture began in the 1990s, and expanded into a subculture comprised of whole fandoms of teens and adults alike.
With about thirty years of history already under the genre's belt, there have been many famous musicians to who contributed to the world of K-pop with their musical talent. Today, we'll be exploring the eight oldest K-pop idols to have ever graced the genre. Let's get started!
8. Kim-Seok Jin ("Jin")
Age: 28
Birth year: 1992
Hometown: Anyang, South Korea
Group: BTS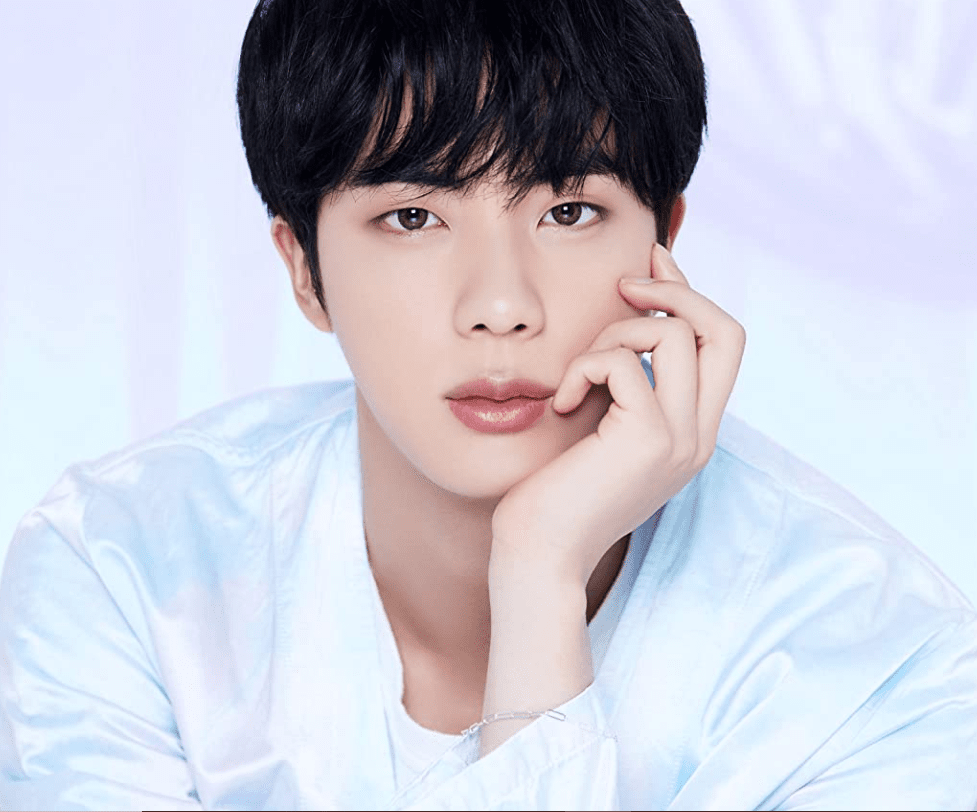 photo source: imdb
Jin is the oldest member of the famous K-pop group, BTS, but is among the younger of the genre's artists and performers.
Hailing from Anyang, South Korea, Jin got his start in the music industry with BTS in 2013, but was actually scouted long before then by South Korean K-pop agency, SM Entertainment. Jin rejected the agency's offer at the time, opting instead to pursue higher education. He graduated with degrees in art and acting in 2017.
It's been nearly a decade since BTS made its debut, but Jin is still among the most famous of K-pop singers and songwriters in South Korea.
Did You Know?
Jin is a gifted athlete as well as a musician. The star has proficiency in snowboarding, tennis, and golf.
---
7. Jung Yun-ho ("U-Know")
Age: 35
Birth year: 1986
Hometown: Gwangju, South Korea
Group: TVXQ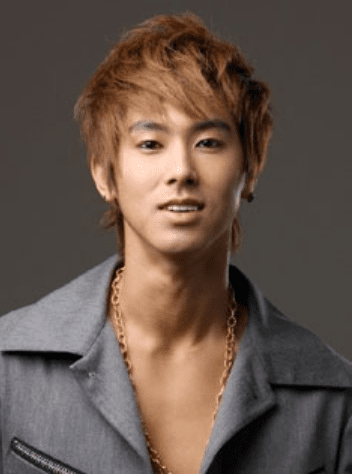 photo source: asianwiki.com
This K-pop star didn't always have his sights set on the stage. In fact, his childhood dream was to become a prosecutor!
Jung Yun-ho (nicknamed "U-Know") is a South Korean singer and songwriter, and is part of the K-pop duo, TVXQ. His stage career technically began in 1999, when he was in middle school. At the time, Yun-ho and his friends won a prize for a dance competition at the 1st Annual SM Best Competition, and shortly after, Yun-ho signed with SM Entertainment. His formal musical training began in 2001.
Yun-ho has enjoyed two decades of a thriving career in the K-pop world, and is currently the other half of the famous TVXQ duo. He shows no signs of slowing down any time soon!
Did You Know?
Yun-ho has been awarded the title of "K-pop's dancing king" by critics. He was also the only Asian performer to participate in Michael Jackson's tribute concert, This Is It.
---
6. Park Jeong-su ("Leeteuk")
Age: 38
Birth year: 1983
Hometown: Seoul, South Korea
Group: Super Junior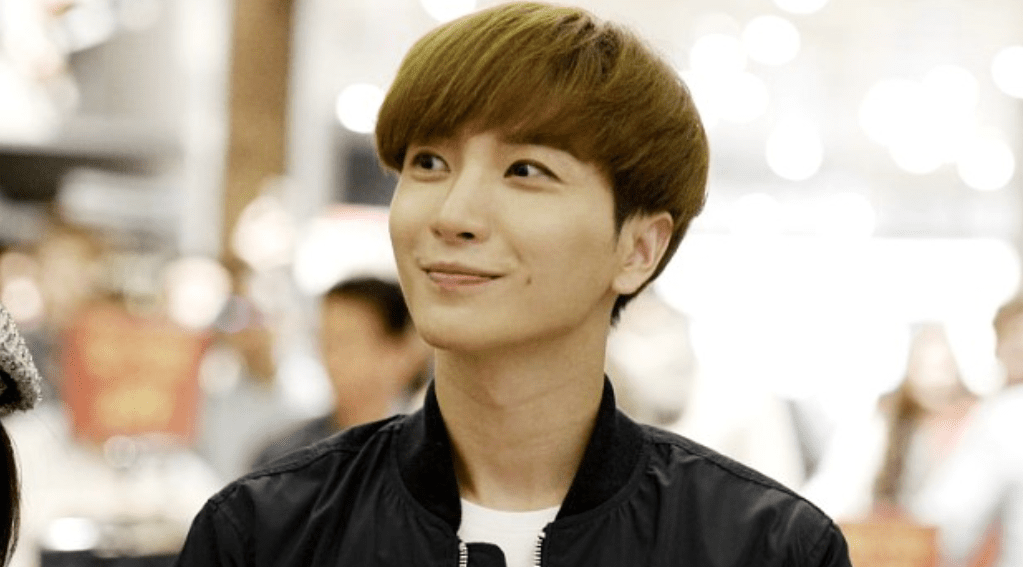 photo source: channel-korea.com
Park Jeong-su ("Leeteuk" to fans) may be 38 years old, but he has such a sweet, youthful appearance that he could easily pass for 18!
Leeteuk has been in the K-pop biz since 2003, when he became a part of the five-member boy band, Smile. Prior to his K-pop debut, Leeteuk had modeled for Pepsi and acted in the MBC TV drama, All About Eve.
Since his early beginnings in the industry, Leeteuk has gone on to perform with the K-pop band, Super Junior, which enjoyed the height of its popularity in the early 2000s but is still together and performing today. It consists of 9 active members – including Leeteuk – who just recorded their latest studio album, entitled Renaissance.
Did You Know?
Leeteuk was involved in a major car accident in 2007, at which time he sustained serious injuries. The star required over 170 stitches when he was admitted to the hospital. Thankfully, he made a full recovery from his injuries.
---
5. Eric Mun
Age: 42
Birth year: 1979
Hometown: Seoul, South Korea
Group: Shinhwa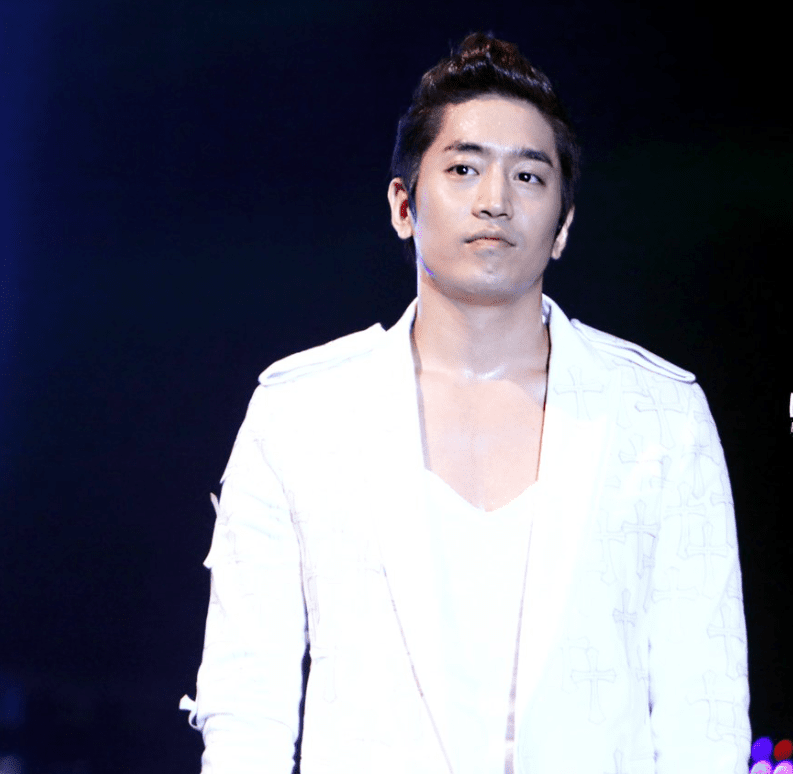 photo source: Wikipedia
Eric Mun, born Mun Jung-hyuk, is a businessman as well as a musician. A highly influential member of the boy band, Shinhwa, Mun is also SEO of the Shinhwa Company. His co-performers are stakeholders.
The youngest of three in his family, Mun grew up in Seoul, but attended middle school and high school in Fullerton, California. In 1996, he returned to South Korea and joined SM Entertainment. By 1998, he joined Shinhwa with the stage name "Eric," and embarked on a 20+ year career that would catapult him to fame and success.
Today, Mun dabbles in a variety of industries outside of K-pop music, including acting, broadcasting, and influencing.
Did You Know?
The Shinhwa Group is major Korean conglomerate, and is involved in far more than just music. A few of its industries of focus include electronics, oil refining, automobiles, and telecommunications.
---
4. Eun Jiwon
Age: 43
Birth year: 1978
Hometown: Seoul, South Korea
Group: Sechs Kies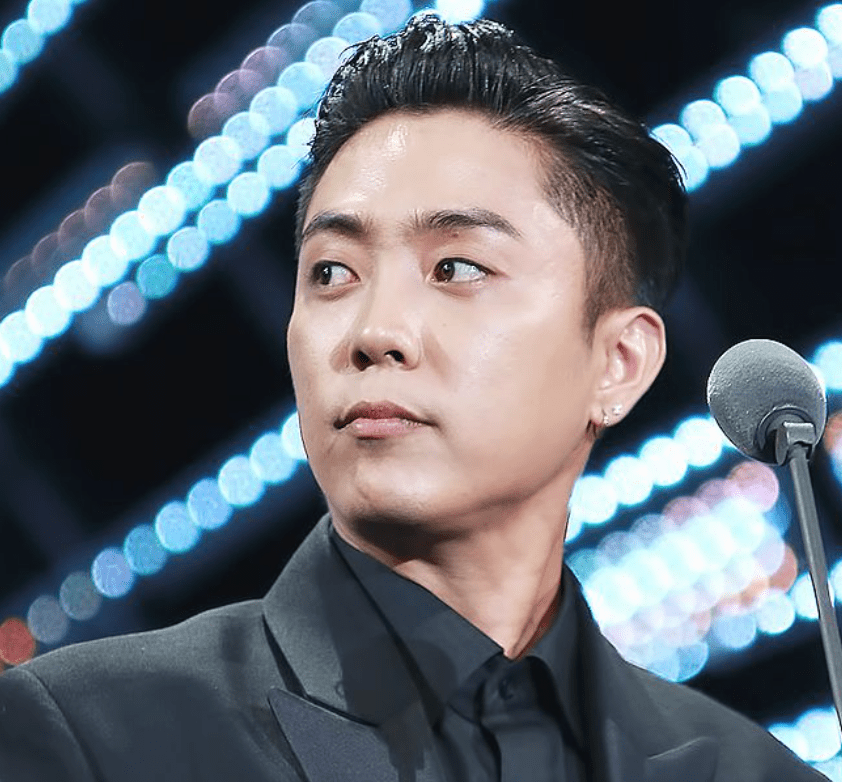 photo source: en.wikipedia.org
Eun Jiwon is a rapper, singer, actor, dancer, composer, and leader of the first-generation K-pop idol group, Sechs Kies. Jiwon went off on his own to pursue his own career after the group split in 2001, and has been a solo act ever since.
Jiwon has been going full-force, non-stop ever since he entered the entertainment scene in 2000. From writing and recording his own music, to acting in TV shows and movies, to participating in a variety show, Jiwon has taken the world of South Korean entertainment by storm.
At 43 years old, Jiwon continues his successful career as a singer/songwriter. He released his last studio album in 2019, entitled G1.
Did You Know?
Jiwon's great-aunt and uncle, Park Chung-hee and Park Geun-hye, both served South Korea as president; his aunt, however, was impeached in 2016, shortly after her election.
---
3. Park Jin Young (JYP)
Age: 49
Birth year: 1972
Hometown: Seoul, South Korea
Group: Solo artist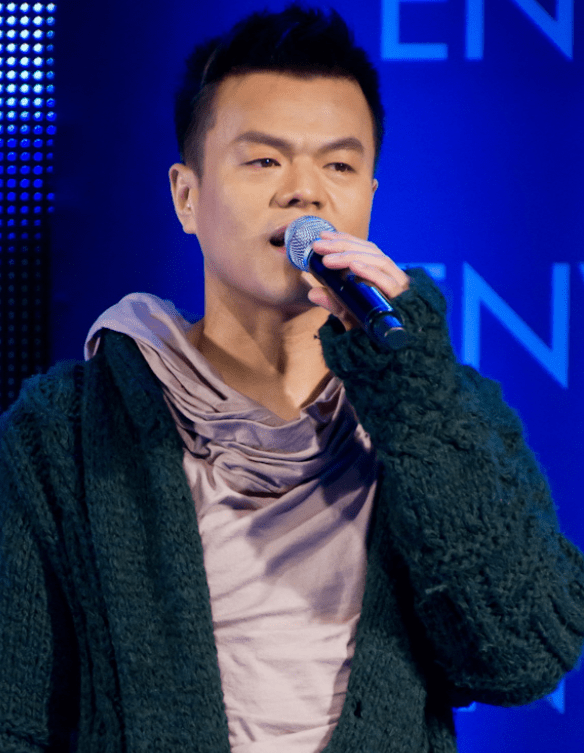 photo source: Wikipedia
Park Jin Young – otherwise known as J.Y. Park ("JYP") – is one of the oldest K-pop stars to have worked in the industry, and is one of the only performers on this list who is and always has been a solo artist.
Best-known for his role in the discovery of the famous K-pop group, g.o.d., JYP is also a record producer, record executive, and reality television judge. He is the first Asian record producer to have his work cross over to the U.S., and has produced music for the likes of Will Smith, Mase, and Cassie.
JYP's entertainment agency, JYP Entertainment, is still going strong today, and as CEO and founder, the star remains busier than ever.
Did You Know?
Park is a born-again Christian, and leads weekly Bible studies. The star settled on Christianity after "trying on" many faiths, only to find that Christianity rang true for him and filled the void in his heart following his divorce.
---
2. Uhm Jung-hwa
Age: 51
Birth year: 1969
Hometown: Jecheon, North Chungcheong (South Korea)
Group: Solo artist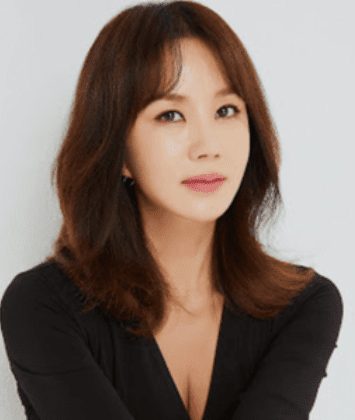 photo source: mubi.com
Uhm Jung-hwa is one of the oldest K-pop idols to date, and is a major role model for other female Korean artists. Her influence and presence in the Korean entertainment industry is sizable.
The singer began her career in 1993 with the studio album, Sorrowful Secret. In the years that followed, Uhm would go on to release 10+ studio albums in her career. The artist also started a highly successful fashion line, "Corner Suite," in addition to pursuing roles in acting & film.
At 51 years old, Uhm is that much more of a force to be reckoned with the in South Korean entertainment industry.
Did You Know?
Uhm was diagnosed with thyroid cancer, which greatly affected her singing career. Happily, the star made a full recovery after undergoing surgery in 2010. She viewed the struggle as just another way to inspire her fans.
---
1. Park Joon-hyung
Age: 51
Birth year: 1969
Hometown: Seongbuk-dong, Seoul, South Korea
Group: g.o.d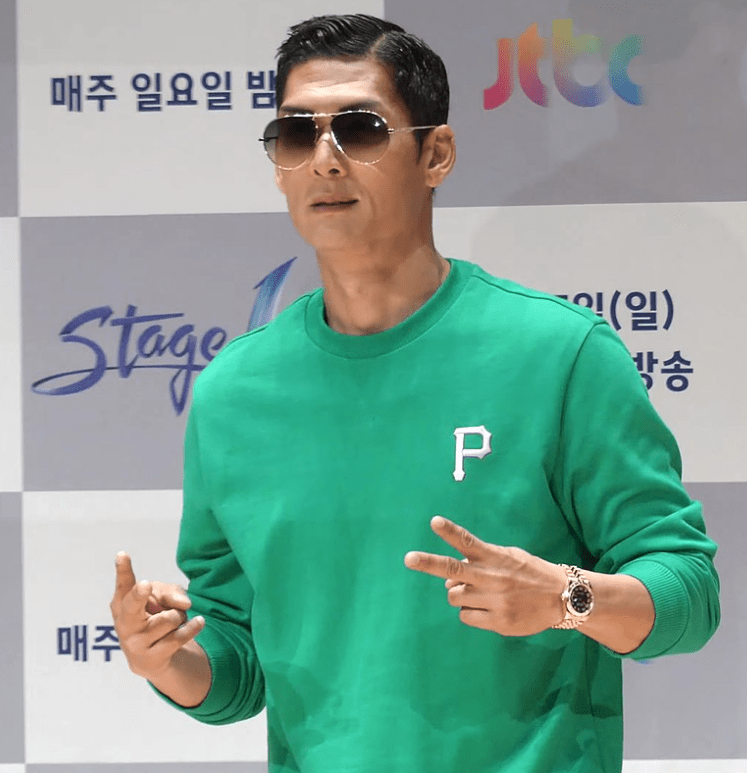 photo source: Wikipedia
Park Joon-hyung is the oldest K-pop idol…though at 52 years old, the K-pop star is still cool and as relevant as can be!
The South-Korean born American singer, actor, and entertainer is best-known for being the lead vocalist of the K-pop group, g.o.d., which exploded at the cusp of 2000. The group disbanded a few years after Joon left in 2004, but eventually came back together after a 10-year hiatus.
Joon is married to Kim-Yoo Jin, who was a flight attendant at the time the two began dating. They currently have one daughter. Joon is extremely private about his family and personal life, and rarely reveals information about them.
Did You Know?
g.o.d. nearly disbanded sooner than they did in 2006, because Joon was caught dating – something that was taboo for pop stars in South Korea at the time. The group's manager tried oust Joon, but the fans and members supported him, and management eventually let the matter go.
OTHER POSTS YOU MAY BE INTERESTED IN