Music has played a central part in the culture of Ireland for hundreds of years. Ancient manuscripts reference the playing of music by traveling minstrels and local performances; many family stories and national events were preserved as ballads, often spoken or sung like poetry. However, most of these tunes, the songs themselves, are lost since there was no system of music notation in place to record them.
Therefore, most of the songs known to Ireland now are only a few centuries old, many being finally recorded in the 1700s in collections of music. The tunes on which these songs are based may be even more ancient than modern records imply.
Here are the 8 oldest Irish songs that we do know.
8. Maguire's Lamentation
Year: 1796
Gaelic: Caoineadh Mhic Uidhir
Known for: Being played by Catherine Martin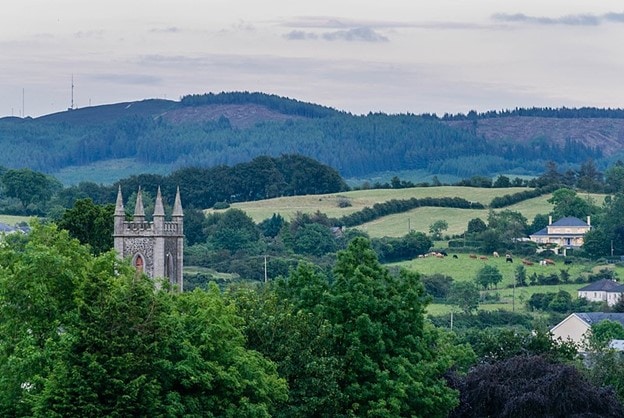 photo source: Wikimedia Commons
Catherine Martin was a harper from County Cavan. Edward Bunting, an Irish collector, discovered "Maguire's Lamentation" when she played it in 1796 and since then it has gone down as a well-known folk melody. His book, Ancient Music of Ireland, collects much of the musical folklore of the country from the pre-composition years.
As for the Maguires mentioned by the song, they were a clan of some repute in Ulster throughout the reign of James I. After James was confiscated, history goes a little blank on what happened to the Maguires. We're not even positive which Maguire is the one being lamented!
Did you know?
Catherine Martin was born in Lurgan. She favored the airs of Edward Sterling and was a common sight in harp festivals in the 1780s and 90s where this song was discovered by modern composition.
---
7. Black Headed Deary
Year: 1720
Gaelic: Cara ceann dilis
Known for: Various versions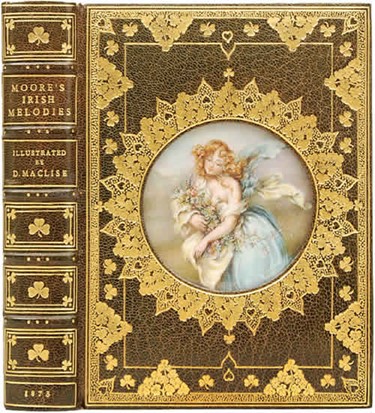 photo source: Traditional Music
"Black Headed Deary" has reportedly been around as long as 1720, however it was made famous by Irish Melodies, a collection of verses set to music by the Irish poet and lyricist, Thomas Moore. Moore (not to be confused with Thomas More, the author of Utopia) published this tune in what Bunting later called the wrong key.
However, long before Bunting compiled "Black Headed Deary" into his collection of melodies, it was a well-known favorite.
Did you know?
Thomas Moore may be more famous for the melody, "The Last Rose of Summer," an Irish tune he wrote himself in 1805 while residing in Jenkinstown Castle. Beethoven was fond of the song and used the melody twice, once as no. 6 in his Irish Songs as "Sad and Luckless was the Season" and again as no. 4 in Six National Airs with Variations.
---
6. Alasdair Mac Colla
Year: 1640s
Gaelic: Alasdair Mac Colla Chiotaich MacDhòmhnaill
Known for: Heroic subject matter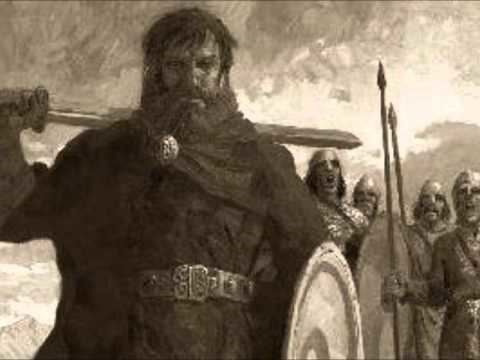 photo source: Alchetron
The full name of the military officer who is the subject of this song is Alasdair Mac Colla Chiotaich MacDhòmhnaill (this translates to, "Alexander the son of the Coll the Left-Handed MacDonald"). He was born in Scotland but buried in Clonmeen, County Cork, Ireland in 1647 after the Battle of Knocknanuss. This was during the Irish Confederate Wars, between the armies of Confederate Ireland and the English Parliamentarian forces.
Though the Irish lost, Alasdair Mac Colla's bravery became well-known. After repeated attacks, his ranks continued to reform and continue fighting. After surrendering to a promise of quarter, he was shot anyway as a prisoner, causing even more bitterness towards the loss of such a famous leader.
In Ireland and Scotland, Gaelic melodies were composed in his honor, called "praise poems." They commemorated him in the tradition of the Hebrides and Highlands, turning his deeds into tall tales now equitable with mythology for the Irish people.
Did you know?
Alasdair Mac Colla is not what we might normally think of as a hero. He was an absolutely brutal, conqueror-commander-destroyer who brutalized Protestants in the Scottish Lowlands and in Northern Ireland. His blood-splattered campaigns are absolute legend. To those on his side, he's a figure of victory, like the Gaelic Alexander.
---
5. The Feast of Bealtaine
Year: 1633
Gaelic: Thugamar féin a Samhradh linn
Known for: May Day festivities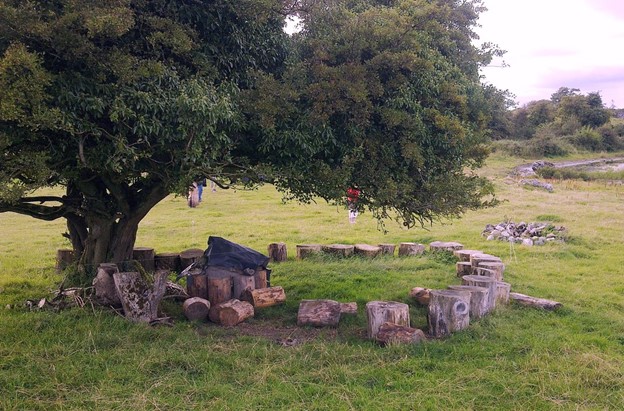 photo source: Flickr
"The Feast of Bealtaine" as it is called now, is a traditional Irish melody called "Thugamar féin a Samhradh linn." It was sung on May Day or Lá Bealtaine in the Dublin area, back to 1633 or even earlier. Edward Bunting, the music collector from which much of our knowledge of Irish melodies comes, believes it goes back this far. Others date it to the 1740s.
The song describes the coming of Summer in the fields of Dublin. To hear it now, it's impossible not to be swept up in nostalgia for a time long past.
Did you know?
May Day was celebrated with blankets of yellow flowers spread around each home, believed to bring good luck to the occupants and keep away old hags. Legends told of these Cailleachs or witches, who would steal milk and butter from homes not suitably prepared to give thanks to Summer.
---
4. Rory of the Hills
Year: 1599
Gaelic: Lament of Ownry Rory O'More
Known for: The origin tun of "Rory of the Hills"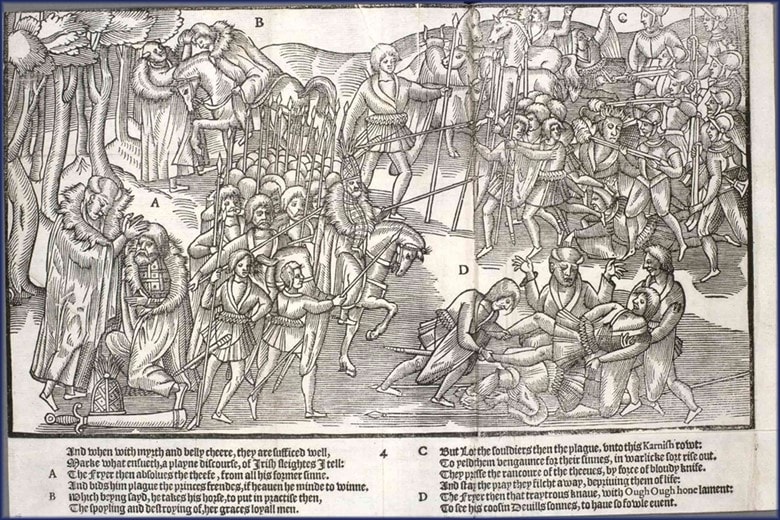 photo source: Wikimedia Commons
"The Lament of Ownry Rory O'More" was performed in 1599, legend has it, for the Earl of Essex while visiting a Laird of Munster. A harper arrived with an offer to entertain the guests and performed this song. The locals were shocked that the queen's representative requested a song about a rebel. Many of those present feared a riot as a result!
This song became the tune that would later be borrowed and altered for "Rory of the Hills," a now-famous Irish melody.
Did you know?
The eponymous Rory fought a private guerilla war against the English before dying in battle. The name of Rory O'More from then on became a battle cry for oppressed militant forces. He is now a figure of cultural mythology, whose name means "the eternal wanderer."
---
3. O Darling Young Girl
Year: 1582
Gaelic: Cailín Óg a Stór
Known for: The Shakespeare reference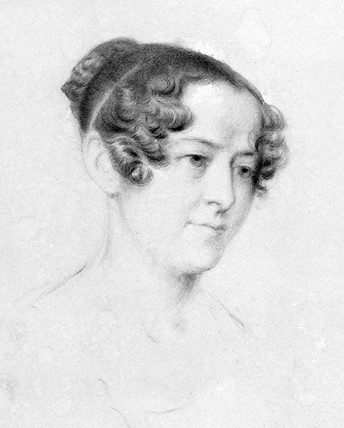 photo source: Portrait.gov
"Cailín Óg a Stór" in English means "O Darling Young Girl" and it was written in 1582, later becoming part of famous collections. The Irish ballad, "The Croppy Boy," set in 1798, was sung to the tune of "Cailín Óg a Stór."
Later, the tune was used as the basis for "Lord Franklin" or "Lady Franklin's Lament," about a woman lamenting over a sailor who disappeared in Baffin Bay. The songs are often sung synonymously in modern times.
Did you know?
In Shakespeare's Henry V, a soldier sings a song entitled Caleno custure me, which contains a line of mock-Latin that historians believe is a reference to "Cailín Óg a Stór."
---
2. The Wild Rover
Year: 1500s
Gaelic: Unknown
Known for: Being an Irish drinking song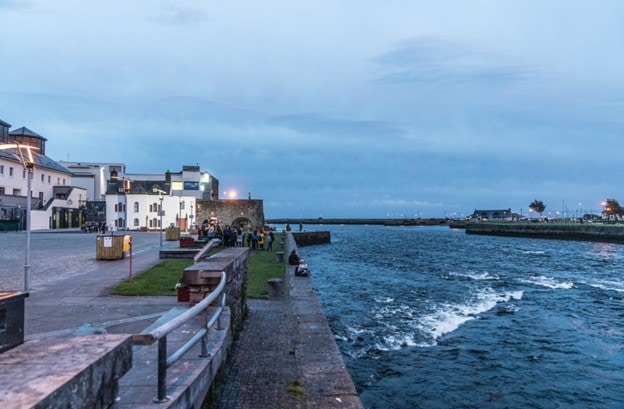 photo source: Flickr
"The Wild Rover" is a folk song that is old enough to be considered folklore. Since the late-1500s, it has been written down numerous times. However, like many songs on this list, "The Wild Rover" could trace its origins back to ancient times. Likely, fishing crews sailing from Ireland into the Atlantic created "The Wild Rover" as they roamed the North seas.
The song is still a staple in Irish pubs and for this reason is sometimes collected as a drinking song. It is now debatably the most widely recognized and performed Irish song, despite the fact that its exact origins and original composer remain a mystery.
Did you know?
The song has numerous versions, none of which are agreed on as the original (which, as mentioned, was probably lost to the cold air of the North Atlantic). Professor Devine wrote in The Scottish Nation 1700-2000 that "The Wild Rover" was originally written down as a temperance song, which can be somewhat collaborated by various versions of the song, including one printed in the U.S. in 1845. However, for most Irish folk, it has ironically become the drinking song.
---
1. Dinnseanchas
Year: 544
Gaelic: Dindsenchas
Known for: The earliest Irish music compilation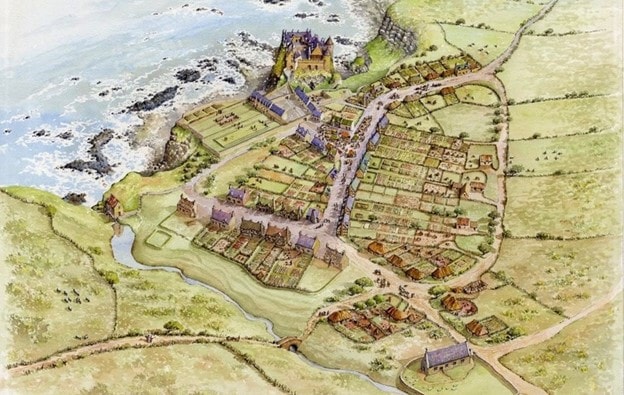 photo source: Flickr
The oldest Irish song is the Dinnseanchas. Actually, it's not a song but rather a collection of history compiled by Amergin MacAmalgaid around A.D. 544 that includes descriptions of Irish music. This is as traditional as our evidence of the Gaelic folk music gets.
While somewhat fantastical in nature, this recounting of music, primarily sung but also including as many as nine musical instruments, including a harp, represents the oldest descriptions we have of the specific songs sung by the Celtic ancestors in the monarch of Ireland.
Did you know?
Even before the Dinnseanchas, the geographer Diodorus mentions Celts singing songs to the god Apollo, and even harp music. However, these pre-Christian accounts are sparse and mention few specifics in terms of the people or compositions involved.
---
The Takeaway
The oldest Irish songs tell tales of heroes, battles, and times long gone. Due to the fact that composition is a relatively recent invention, most of the oldest Irish songs are lost to history as well as mixed into the melodies that came after. The 8 oldest that we can find records of span most of Ireland's history. In a place as old as "Éire," as it is called in Irish, that's saying something.
OTHER POSTS YOU MAY BE INTERESTED IN