Dams are one of the most important parts of a water system. Dams help regulate water levels, protect land from flooding, and provide water for irrigation. They protect people, crops, and wildlife in rivers and streams by providing an easy way to control water levels and flow.
There are a lot of people who visit dams on their journeys to learn about the history of the area. These dams were built in different parts of the world and have different types.
Their primary role is to store water that flows from rivers into reservoirs and lakes or from aquifers. They also serve a secondary purpose, which is man's thirst for water and electricity generation. This article will give a list of some of the oldest still operating dams in the world to help you take a look at these structures with fresh eyes.
8. Almansa Dam
Year Constructed: 1383
Country: Spain
Dimensions: 25 meters by 90 meters
Capacity: 1.6 million cubic meters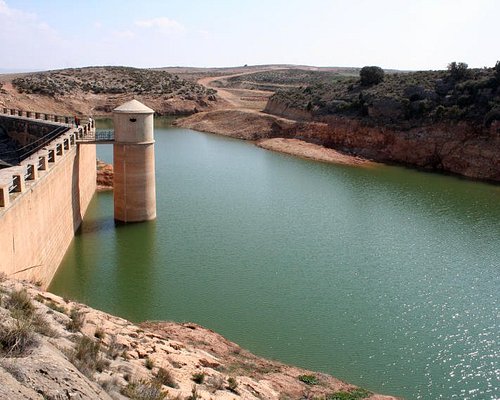 photo source: Trip Advisor
The Almansa dam is 90 meters long and 25 meters high, and a reservoir on its own with a 1.6 million cubic meter storage capacity. The dam, which belongs to the City of Almansa, stores floodwater and supplies water for cultivation.
In 1384, the masonry arch gravity dam was established. It was expanded in 1586, 1736, and 1921. It is situated on the Vega de Belén River.
---
7. Tonnur Kere/Moti Talab Dam
Year Constructed: 12th Century
Country: India
Dimensions: 230 meters by 145 meters
Capacity: Unknown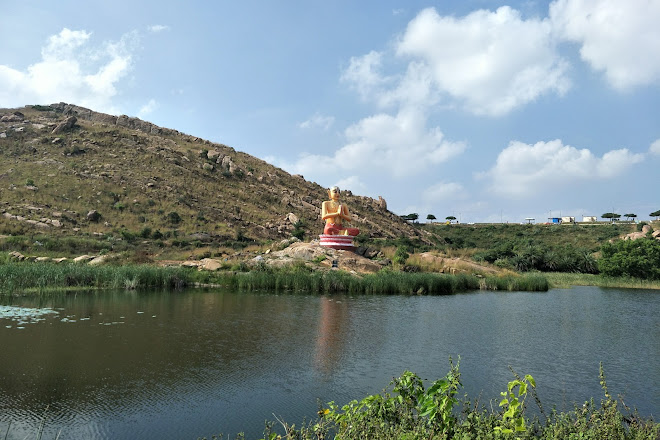 photo source: inspirock.com
The Tonnur Kere is one of the oldest still in use dams in the world and is situated in the Mandya region of the Indian state of Karnataka. It is said to have been built by Saint Ramanujacharya, a Sri Vaishnava saint.
In the 12th century, the dam was constructed. The Tipu Sultan gave the lake created by the dam the name Moti Talab, which means "lake of pearls." The dam is around 145 meters long and about 230 meters tall. The neighboring areas are irrigated with the help of the reservoir's water.
---
6. Sayamaike Dam
Year Constructed: 7th Century AD
Country: Japan
Dimensions: 18.5 meters in length
Capacity: 2.8 million cubic meters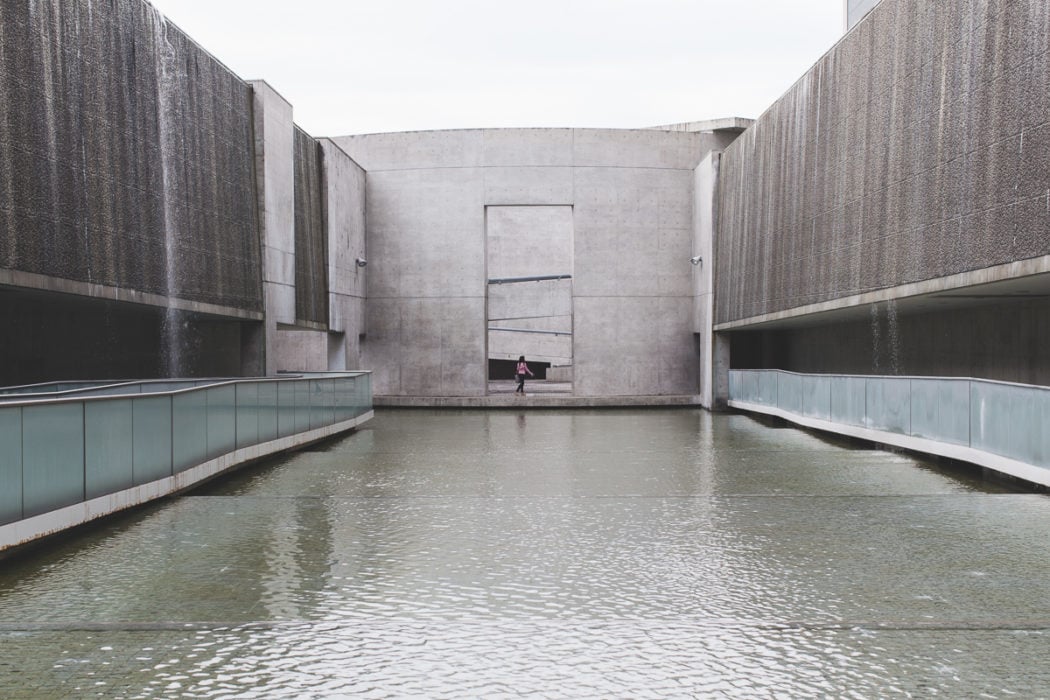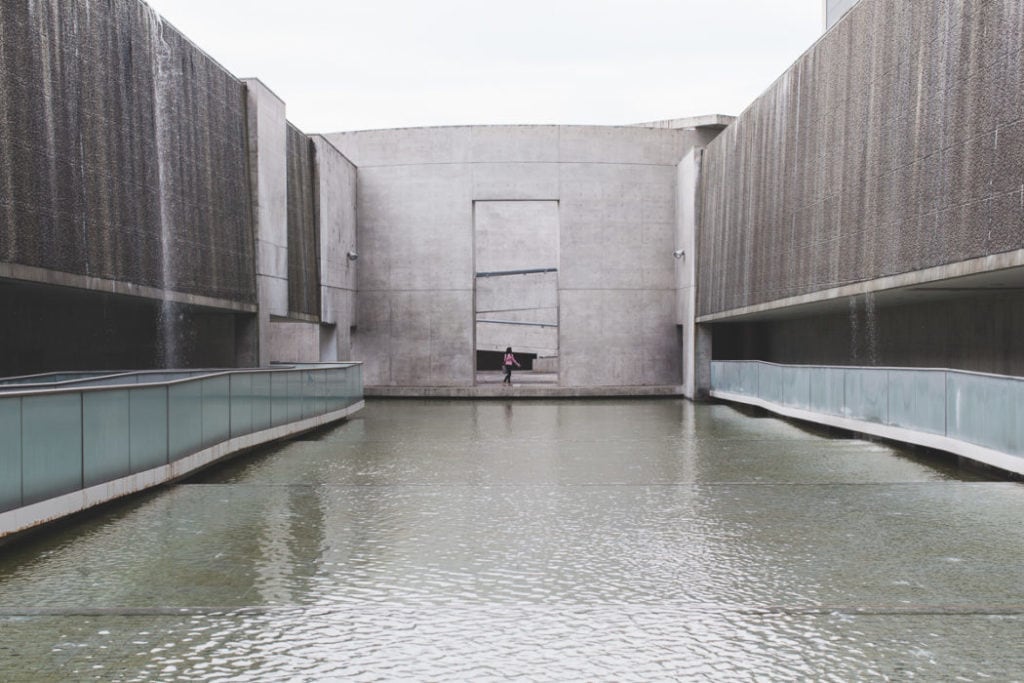 photo source: The Spaces
During the Asuka era in the seventh century AD, the Sayamaike Dam was built. The Nishiyoke River is contained in the dam's reservoir, serving as both a flood control system for the Osaka Prefecture and a source of water for irrigation in the surrounding area. It is 18.5 meters long and has a 2.8 million cubic meter capacity. Some portions of the dam were reconstructed in 1996.
---
5. Kallanai Dam
Year Constructed: 2nd Century AD
Country: India
Dimensions: 329 meters by 20 meters by 5.4 meters
Capacity: Unknown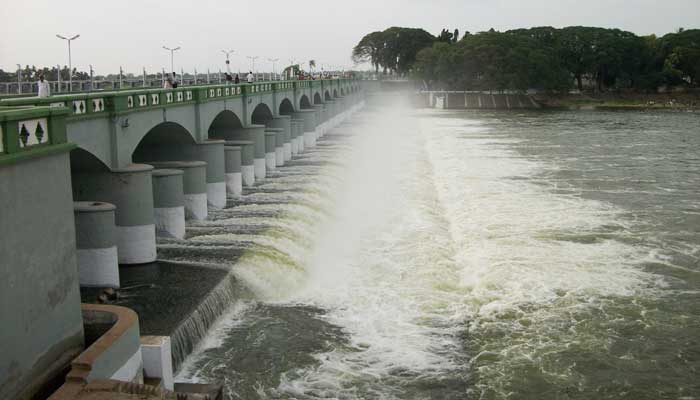 photo source: thanjavurtourism.com
One of the world's oldest dams is the Kallanai Dam, which was constructed in the second century AD. It is located in Tamil Nadu, India, across the Kaveri river. This dam was built, according to legend, by the Chola Dynasty emperor Karikala Chola of India.
The dam was constructed to direct water for agricultural purposes into the delta area. Currently, 400,000 acres of land are irrigated using this water.
---
4. Kaerumataike Dam
Year Constructed: 162 AD
Country: Japan
Dimensions: 260 meters by 17 meters
Capacity: Unknown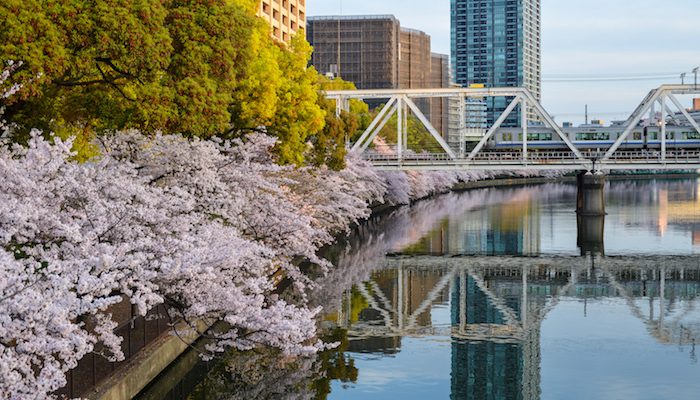 photo source: GreatRuns
Kaerumataike Dam is situated on the Yodo River in Japan's Nara Prefecture.
It was constructed in AD 162, with Lake Biwa, the largest freshwater lake in Japan, supplying the river where the dam is located. For those residing in the Kansai area, the reservoir that the dam built is a significant supply of drinking water.
---
3. Proserpina Dam
Year Constructed: Between 1st and 2nd Century
Country: Spain
Dimensions: 427 meters by 22 meters
Capacity: 6 million cubic meters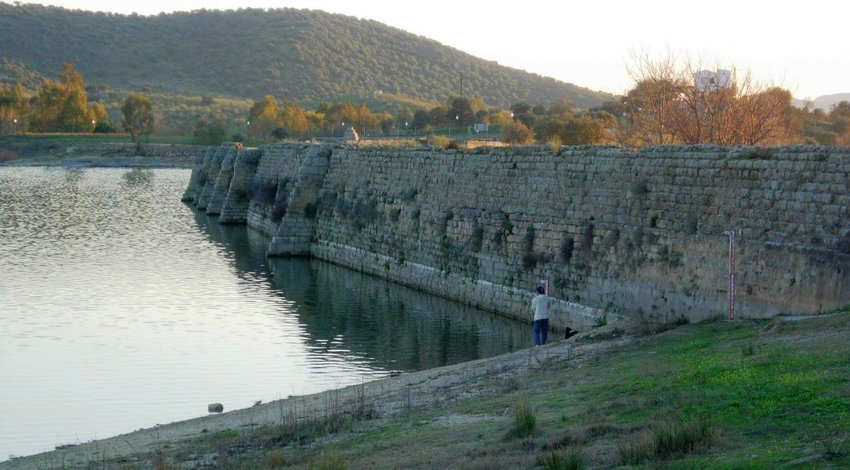 photo source: ResearchGate
The Proserpina Dam is approximately ten kilometers and is located north of Merida, Spain. The Romans built the earthen dam between the end of the first and the beginning of the second century AD.
It is 427 meters long and 22 meters high, and it is coated with concrete. It was constructed with the intention of providing water to Emerita Augusta city's residents. It is a UNESCO World Heritage Site and is still in operation.
---
2. Cornalvo Dam
Year Constructed: Between 1st and 2nd Century
Country: Spain
Dimensions: 24 meters by 194 meters
Capacity: Unknown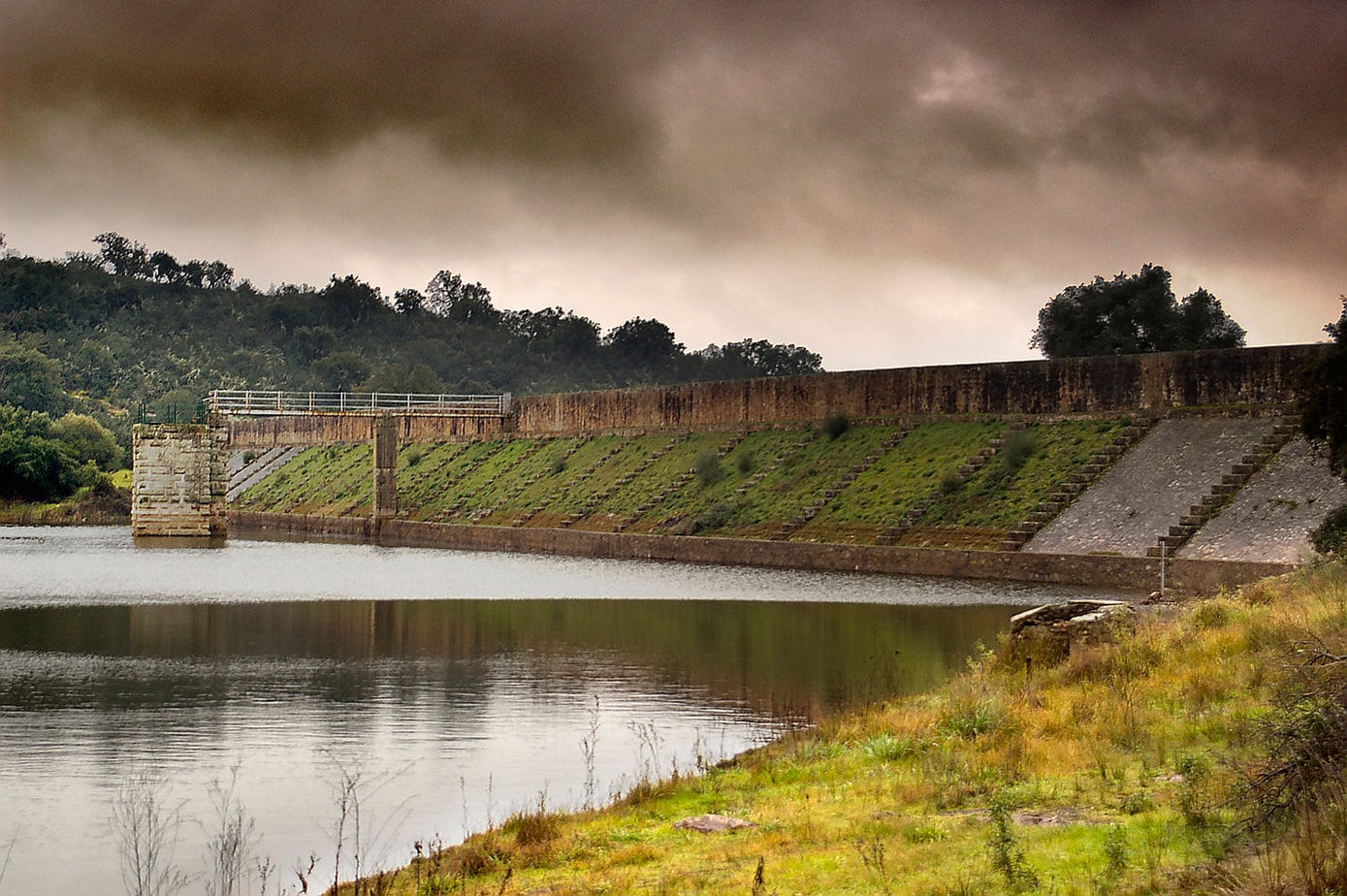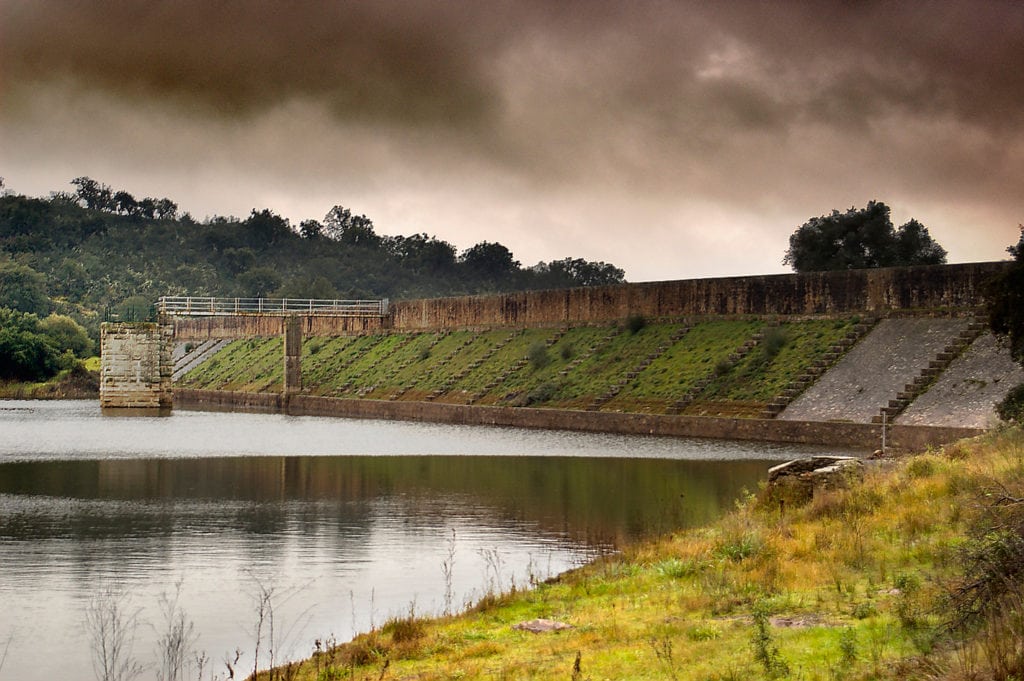 photo source: Wikipedia
At a distance of 15 km from Mérida, Cornalvo Dam is a gravity dam situated on the Albarregas River, a tributary of the Guadiana.
With a dimension of 24m tall and 194m long, its concrete wall is made of compartments that are bricked with mortar and filled with clay and stones. When it was first put into service, it held the record for being the tallest dam outside of Italy. The city of Merida now receives drinking water from it.
---
1. Quatinah Barrage/Lake Homs Dam
Year Constructed: Between 1319 to 1304 BC
Country: Syria
Dimensions: 20 meters by 7 meters by 2000 meters
Capacity: 200 million cubic meter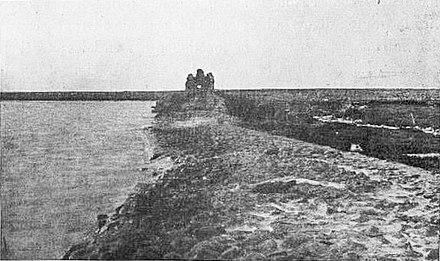 photo source: Wikipedia
The oldest continuously operating dam in the world is the Quatinah Barrage, or Lake Homs Dam, which is situated in Syria. The dam was built between 1319 and 1304 BC during the reign of Egyptian Pharaoh Sethi, and it was later enlarged between 1934 and 1938 during the Roman era.
The Orontes River is impounded by the masonry gravity dam, which also produces Lake Homs and supplies water to the city of Homs via canals.
Its base measures 20 meters in width, seven meters in height, and two kilometers in length.