The world has many old cities, but few can match the historic charm of those in Spain. The country is home to some of Europe's most well-preserved medieval towns, complete with narrow cobblestone streets, fortified city walls, and some of the continent's oldest cathedrals.
Many of these cities have continued to thrive throughout the centuries thanks to their strategic locations at the intersection of two cultures or along trade routes. Some have also managed to withstand natural disasters and invasions by foreign powers—a testament to their resilience and fortitude.
If you're looking for an offbeat vacation or a new place to call home, you won't find a better list than this one! We explore 11 of Spain's oldest cities that are perfect for anyone who loves history, culture, and a slower pace of life.
11. Granada
Year Founded: c. 1300 CE
Province: Granada
Land Area: 33.98 sq mi
Population: 232,208 (2018)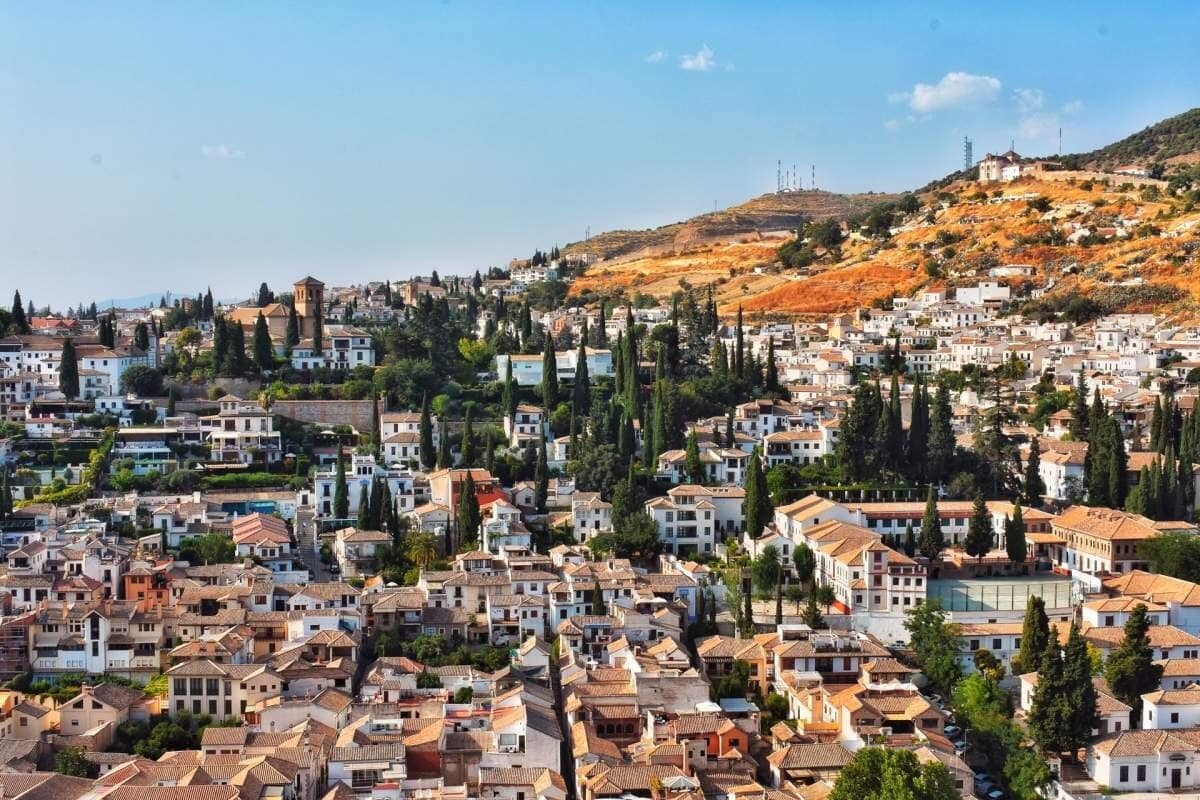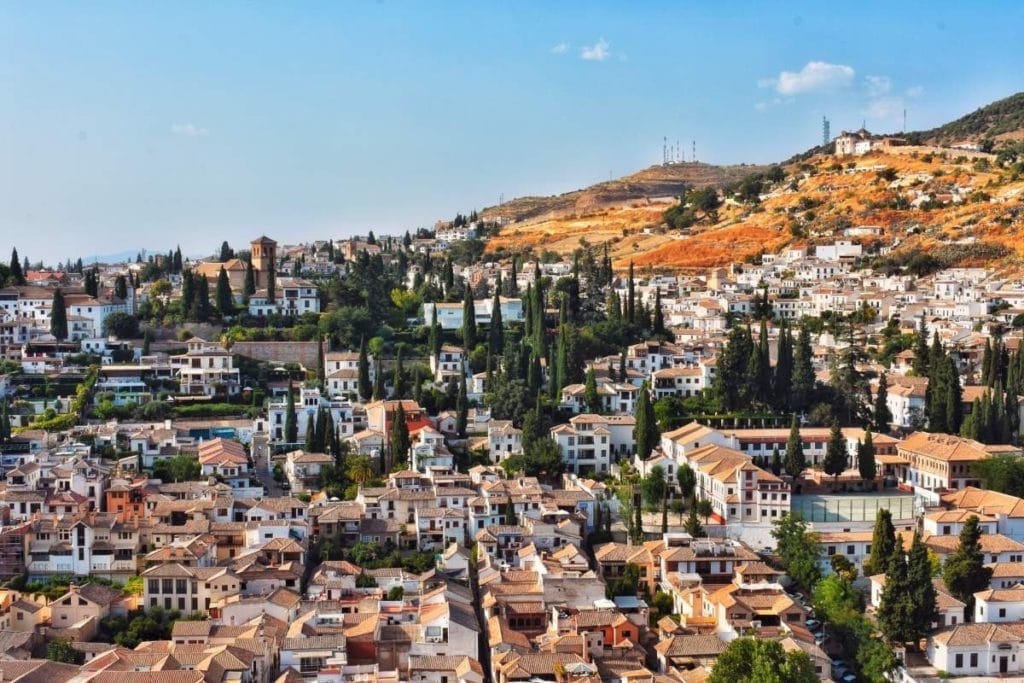 photo source: kevmrc.com
The city of Granada in Spain was founded in the 1300s by the Moorish ruler, Abd al-Rahman I. It quickly became an important cultural and political center for the Moorish kingdom, and remained so for centuries.
In 1492, the city was conquered by the Spanish, and it has remained under Spanish rule ever since. Today, Granada is a major tourist destination, known for its beautiful architecture, stunning scenery, and rich history.
Did You Know?
The architecture of Granada shows off its Moorish roots: many buildings have arches or pillars that are decorated with intricate geometric designs designed to reflect Islamic art and architecture from South Asia.
---
10. Seville
Year Founded: c. 5 CE
Province: Seville
Land Area: 54.05 sq mi
Population: 688,711 (2018)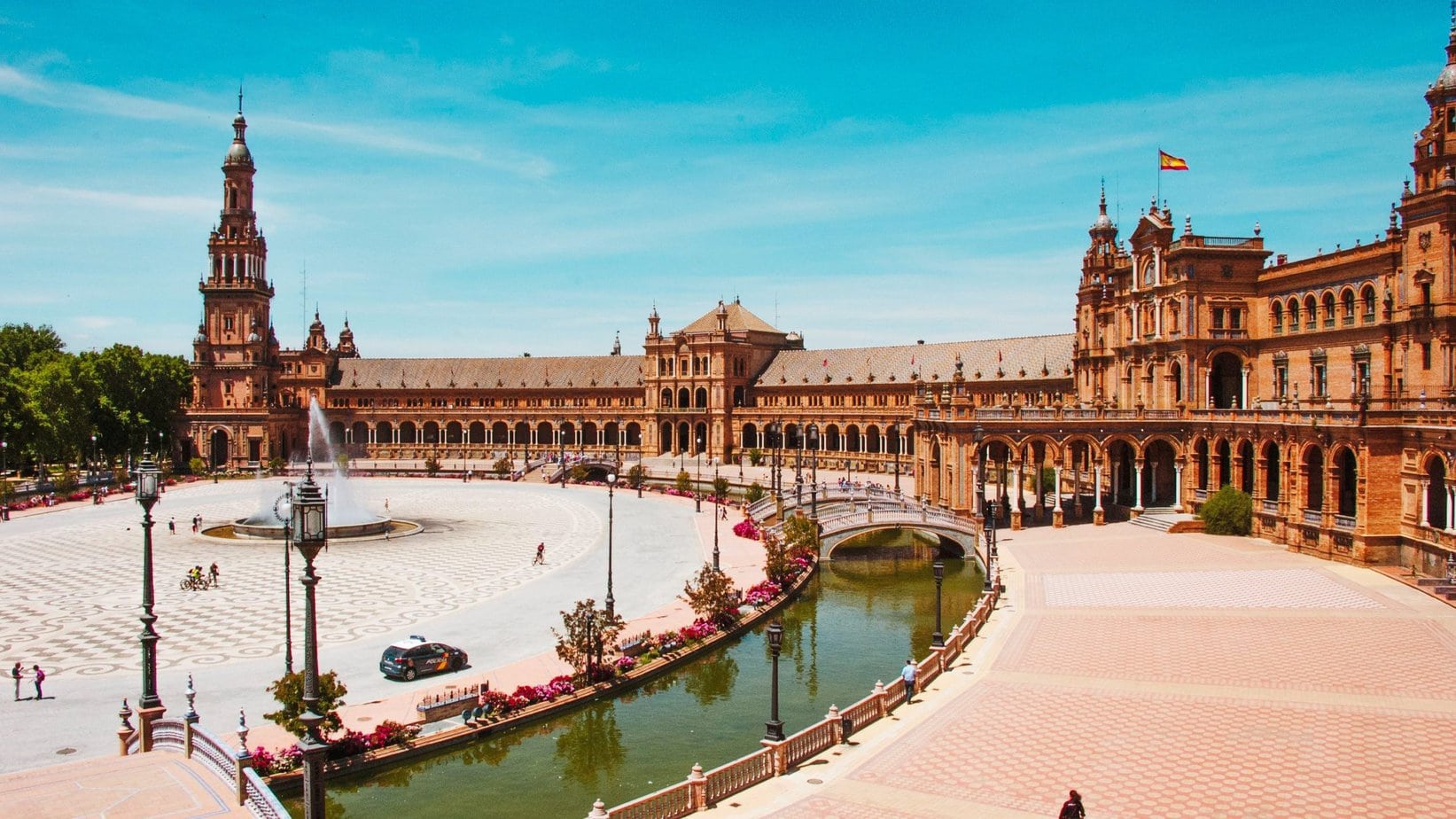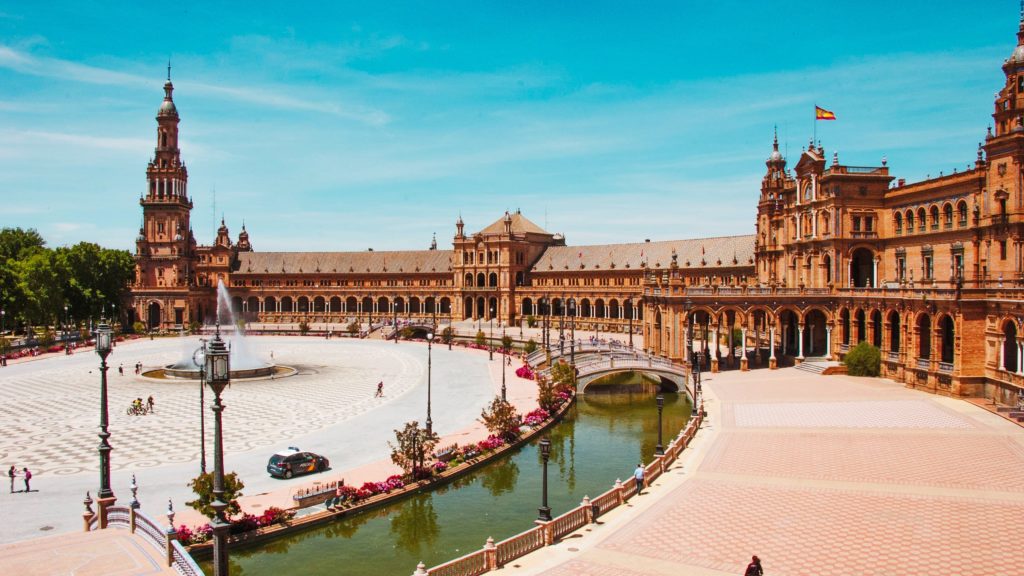 photo source: tripsavvy.com
Seville was founded as the Roman city of Hispalis and later became known as Ishbilia. It was taken by the Visigoths in the 5th century and reconquered by the Byzantine Empire in the 6th century. The Moorish conquest of Hispalis began in 712 and was finalized in 719. Seville became the capital of the independent Taifa of Seville.
During the Muslim rule in Spain, it was the site of a major international fair and the main commercial hub of al-Andalus. Merchants from as far away as China and England traded at the fair, which was held every April. The city was also famous for its silk industry and other luxurious goods.
Did You Know?
Seville was once home to several important institutions, including a university and a cathedral. It also held a Jewish community that played an important role in European trade during medieval times.
---
9. Salamanca
Year Founded: 4 BCE
Province: Salamanca
Land Area: 4,768 sq mi
Population: 143,978 (2018)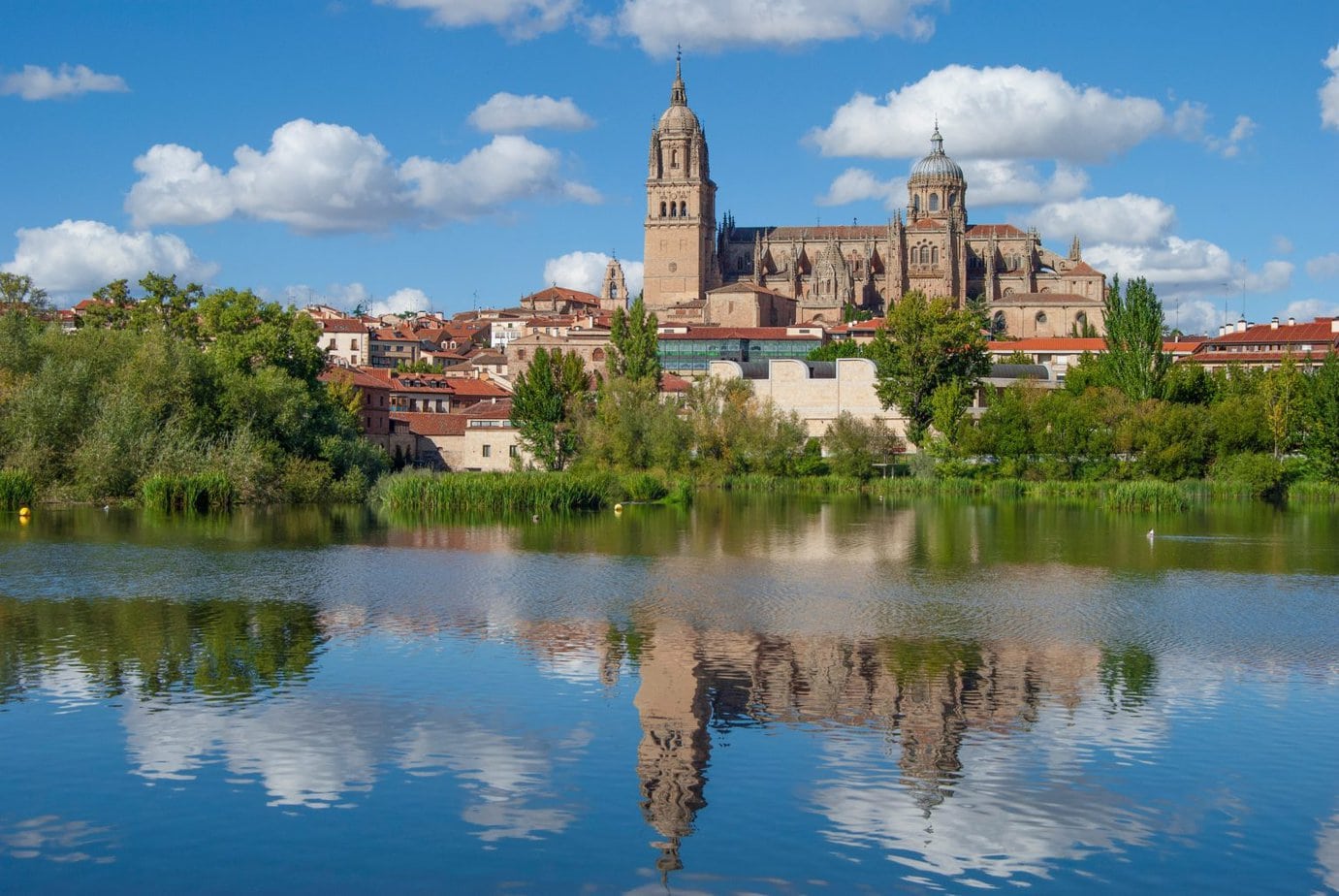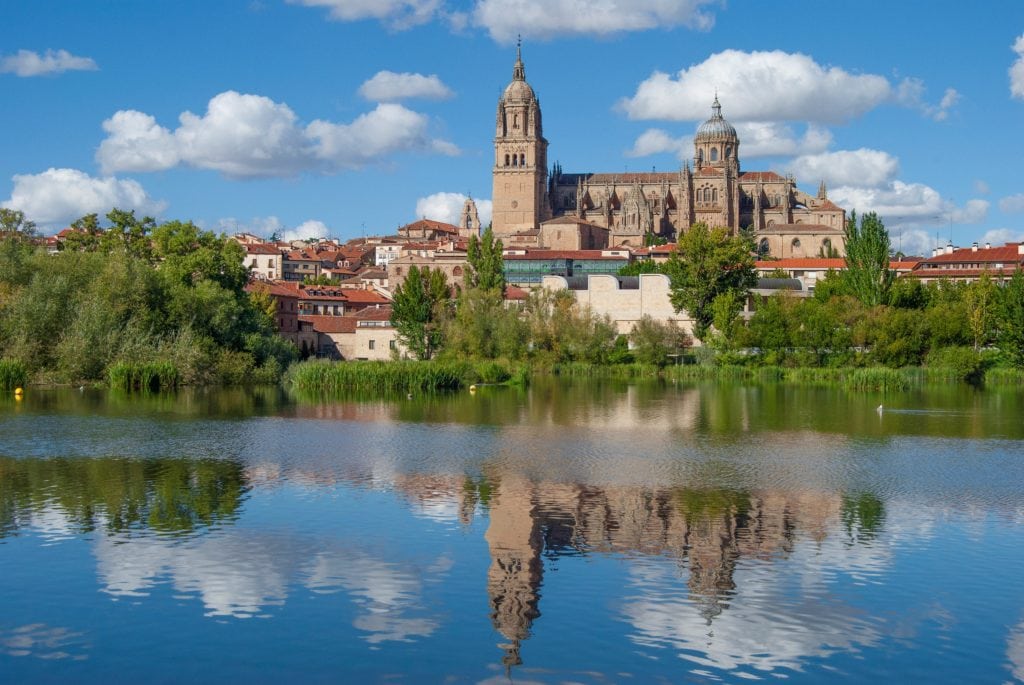 photo source: Wikipedia
The city of Salamanca in Spain was founded in the 4th century BCE by the order of Alfonso IX of Leon. It is famous for its university, which was founded in the 13th century and is one of the oldest in Europe.
The city is also known for its beautiful architecture, including the Old Cathedral, which dates back to the 12th century, and the New Cathedral, which was built in the 18th century.
Did You Know?
The city of Salamanca is famous for being where Miguel de Cervantes wrote his famous work, "Don Quixote."
---
8. Gijón
Year Founded: 5 BCE
Province: Asturias
Land Area: 70.12 sq mi
Population: 271,843 (2018)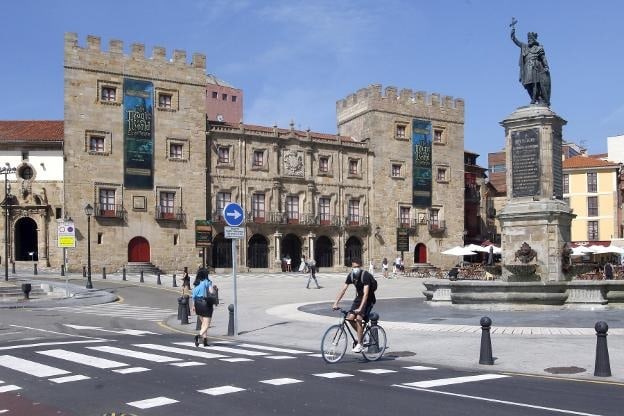 photo source: El Comercio
The city of Gijón was founded in the 5th century BCE by the Romans, who named it Asturica Augusta. It soon became an important commercial center, known for its iron and steel industries. In the 9th century, the Moors conquered the city and renamed it. Xixón. It remained under Moorish rule until the Christians reconquered it in the 13th century.
Today, Gijón is a major port city and a popular tourist destination. It is known for its beautiful beaches, its lively nightlife, and its many festivals and events.
Did You Know?
During World War II it took heavy damage from Allied bombings and was occupied by Nazi Germany during Operation Gomorrah (1942-1943). After the war, it became a major industrial center for shipbuilding and ship repair.
---
7. Lleida
Year Founded: 6 BCE
Province: Catalonia
Land Area: 81.74 sq mi
Population: 138,000 (2018)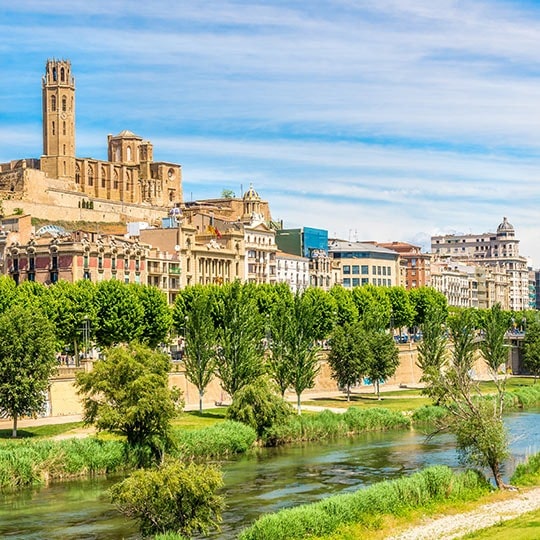 photo source: spain.info
The city of Lleida in Spain was founded in 6 BCE. It is located on the Ebro River, which runs through Lleida and also forms part of the city's border with France. The city's population is around 138,000 people, according to the Instituto Nacional de Estadistica.
The city's name comes from Lleida, a town in Catalonia that was founded by the Romans. After the Roman Empire fell, Lleida became a Christian city, and it was later conquered by the Visigoths. It was then taken over by the Moors in 714 AD and then finally recaptured by Charlemagne's Franks in 801 AD.
Did You Know?
The city is known for its great history and culture. It has a lot of museums, parks, and monuments. There are also many festivals in the city throughout the year.
---
6. Huelva
Year Founded: c. 10 BCE
Province: Huelva
Land Area: 57.53 sq mi
Population: 144,258 (2018)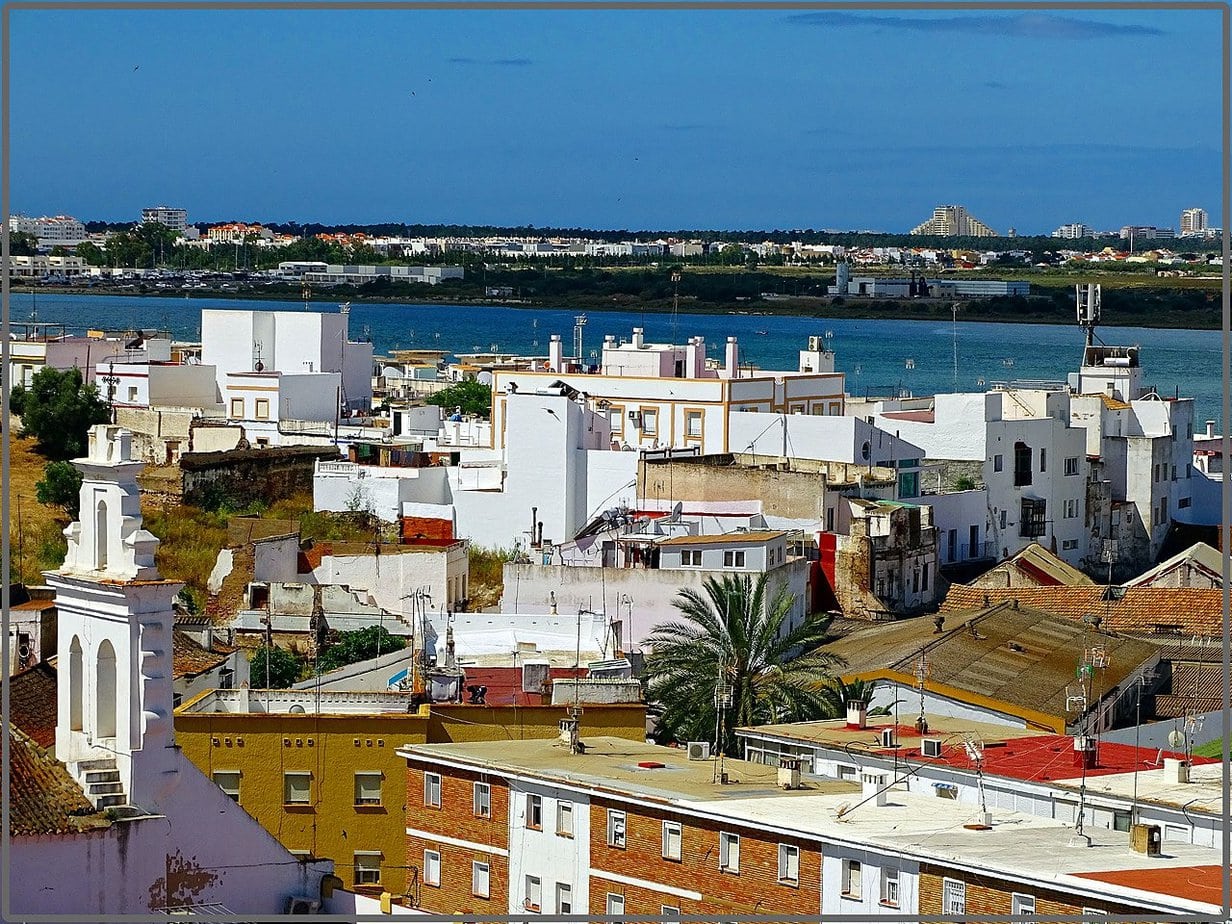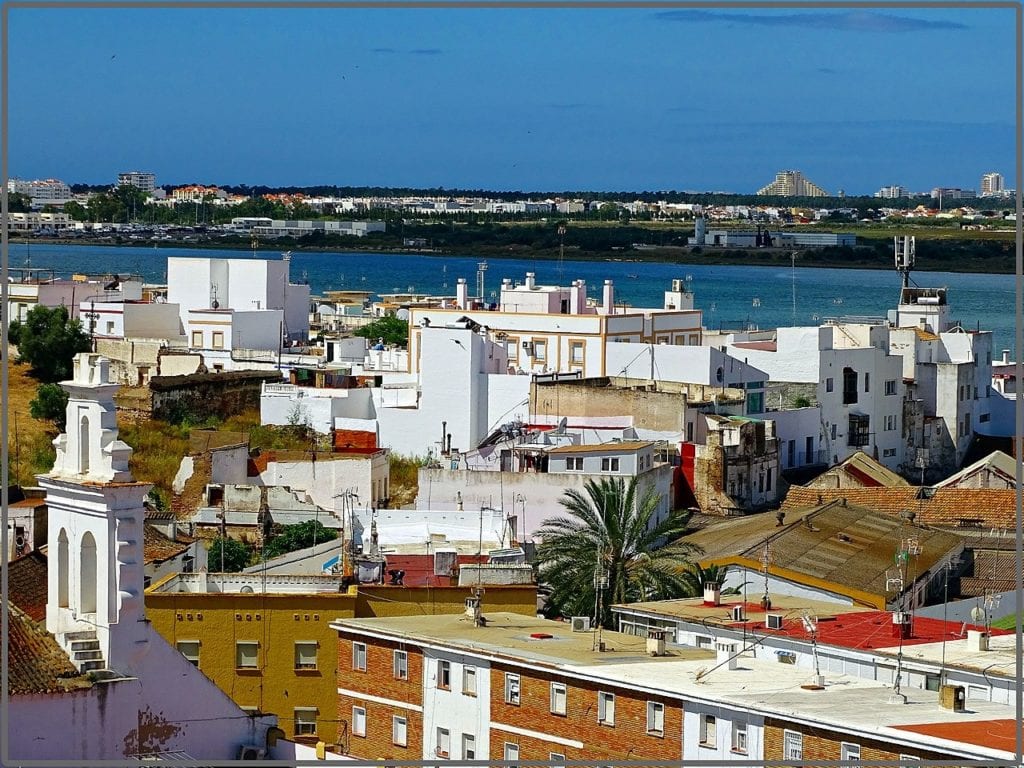 photo source: Wikimedia
The city of Huelva is the capital and largest city of the province of Huelva in Spain. It is located on the Costa de la Luz, a long, narrow strip of land that separates the Atlantic Ocean from the Mediterranean Sea.
Huelva has been inhabited since prehistoric times, but was not founded until 1231 as a walled town by King Alfonso IX. The city grew around its castle, which served as a royal palace until Philip II enlarged it in 1573 and transformed it into a military fortification. The city remained relatively isolated from the rest of Spain until 1833, when steam trains began running between Huelva and Seville.
Did You Know?
It is known as the "green pearl" because of its beautiful scenery, natural parks, lakes, and beaches.
---
5. Avila
Year Founded: 11 BCE
Province: Avila
Land Area: 89.54 sq mi
Population: 57,656 (2018)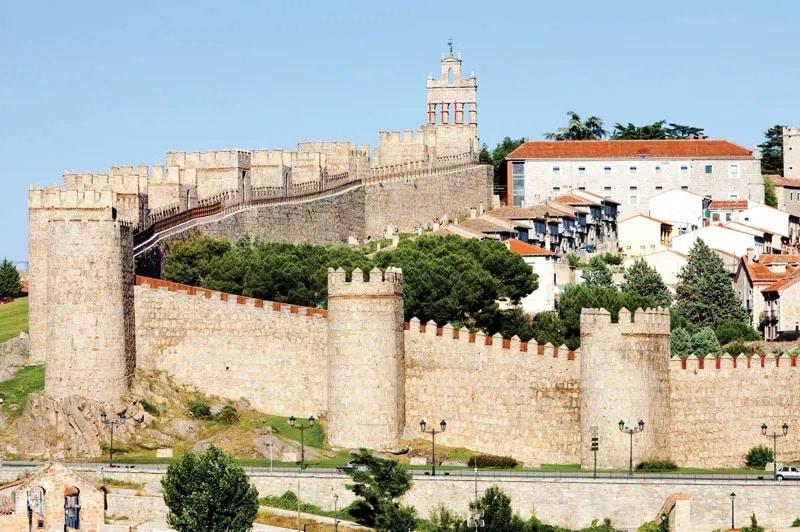 photo source: Encyclopedia Britannica
Alfonso VI of León founded the city of Avila in Spain. It was a strategically important town because it sat along the old trade route between Toledo and Seville, which was an important part of the economy in those days. The first settlers were mostly refugees from neighboring regions who fled there to escape political strife.
Avila's fame has been its ability to produce some of the finest wines in all of Europe—the Avila Wine Route is named for this reason!
Did You Know?
The city of Avila is a historic city and a UNESCO World Heritage Site. The city has been continuously inhabited since the Stone Age. Today, it is known for its baroque architecture and its monasteries.
---
4. Tarragona
Year Founded: 218 BCE
Province: Catalonia
Land Area: 22.36 sq mi
Population: 132,299 (2018)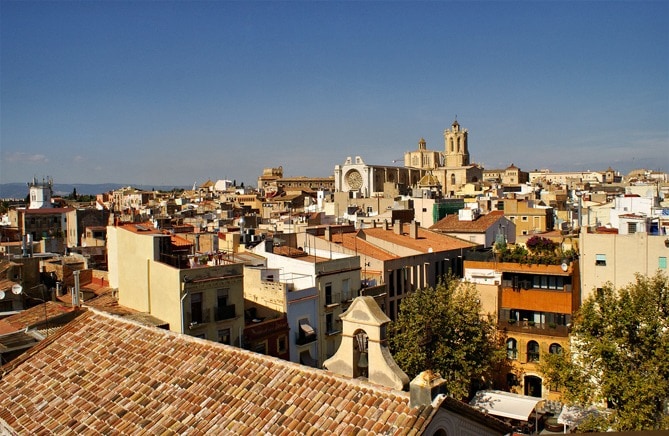 photo source: Wikipedia
The city of Tarragona in Spain was founded in 218 BCE by the Roman general Scipio Africanus. The first settlers were Roman soldiers and their families, who were looking for a place to retire after their military service. Tarragona quickly became a prosperous city, known for its fine wines and olive oil.
In the 2nd century AD, the city was made into a Roman colony, and it soon became an important center of trade and culture. Today, Tarragona is famous for its Roman ruins, which include the remains of a large amphitheater and a well-preserved aqueduct.
Did You Know?
In the Middle Ages, Tarragona was one of the largest cities in the Principality of Catalonia and was one of the most important ports in the Mediterranean Sea. It was a major economic center during this period due to its location on trade routes between northern Europe and southern Europe via the Mediterranean Sea.
---
3. Malaga
Year Founded: 770 BCE
Province: Malaga
Land Area: 153.7 sq mi
Population: 569,005 (2018)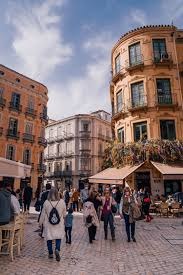 photo source: Viva La Vita
Malaga is a city in southern Spain, on the Mediterranean coast. It is the capital of the province of Malaga and the autonomous community of Andalusia. The city was later conquered by the Romans in the 2nd century BC. It then became a prosperous port under Moorish rule from the 8th century until the 13th century.
In the 14th century, the city was reconquered by the Christians. It is the second-most populous city in Andalusia after Seville and the sixth-most populous in Spain. The urban area of Malaga extends beyond the administrative city limits, with a population of 857,928 in the year 2010, making it the ninth-largest urban area in Spain.
Did You Know?
The city has an interesting history, as it was once a major port where goods were loaded onto ships and transported to other parts of Europe. Today, Malaga is known for its beautiful beaches and numerous shopping centers.
---
2. Almuñecar
Year Founded: 800 BCE
Province: Granada
Land Area: 32.19 sq mi
Population: 26,000 (2018)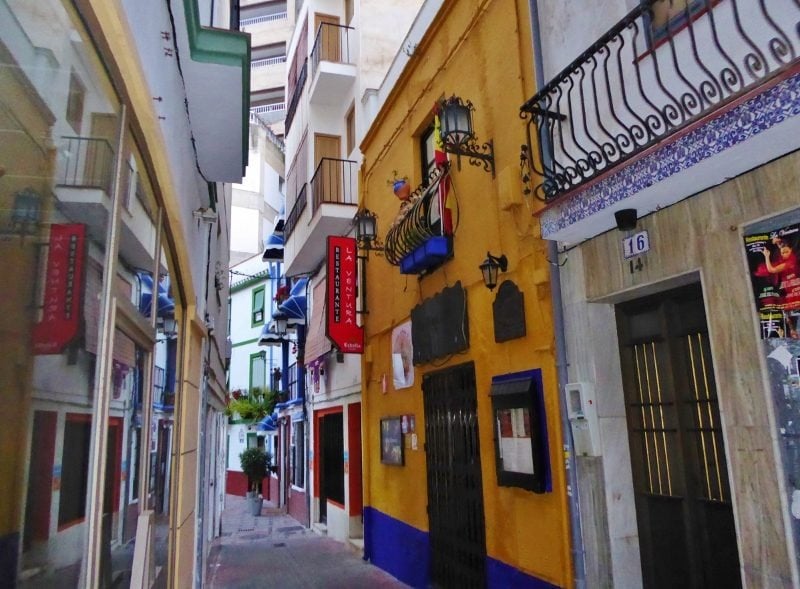 photo source: almunecarinfo.com
The city of Almuñecar in Spain was founded in 800 BCE by the Moors. It is located on the Costa Tropical in Andalusia, and is known for its beaches, including Playa del Ángel and Playa de la Herradura, as well as its Moorish castle, the Alcazaba de Almuñécar.
The city was under the control of different rulers for most of its history until it was conquered by the Catholic Monarchs in 1515. It has remained a major port city since then, even though it has become less important economically over time as other ports have opened up farther south along Spain's Mediterranean coast.
Did You Know?
Due to its unique architecture and history, Almuecar has been considered one of Spain's most beautiful cities. Tourists play a big role in this area because it provides employment opportunities for local residents as well as tourists who visit during the peak season (July-August).
---
1. Cadiz
Year Founded: c. 1100 BCE
Province: Cadiz
Land Area: 5.13 sq mi
Population: 116,979 (2018)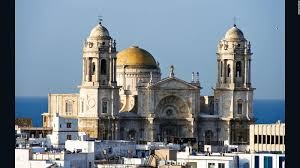 photo source: CNN
The city of Cadiz, which was founded around 1100 BCE, is considered the oldest city in Spain. The city's original namesake is the Roman emperor Lucius Cornelius Sulla Felix, with the name derived from the Latin word for "beautiful."
Cadiz is located in the southwestern Spanish region of Andalusia, near Gibraltar and Africa. It has been a center of shipbuilding since at least Roman times, when it was known as Portus Julius.
After being conquered by the Muslim Almoravids in the 11th century, it fell under the control of the Kingdom of Castile and later under Moorish rule. It returned to Christian hands during the Reconquista (Reconquest) and became an important port during this period.
Did You Know?
Cadiz has many historic buildings from the 12th century onwards, including the Alcón Tower (The Big Tower). This tower was built during that time period, and it still stands today as one of Cadiz's most important landmarks.