Depending on where you're from, you may think of Canada as the land of maple syrup and "'ey" as a suitable response in conversation! Of course, every country has its own stereotype, complete with the very quirks that feed it; however, look beneath the surface, and you'll find that Canada is a country rich in culture, history, and its own unique identity.
There are approximately 162 cities in Canada, three of which are home to more than a million people. Our focus today, though, is not on the most populous of the nation's cities; rather, it is on the oldest cities in Canada.
Stay right here as we delve into the country's history by exploring its eight oldest metropolises! Let's get started.
8. York (modern-day Toronto)
Date founded: 1793
Population: 1.11
Area: 9.07 sq. mi.
Province: Ontario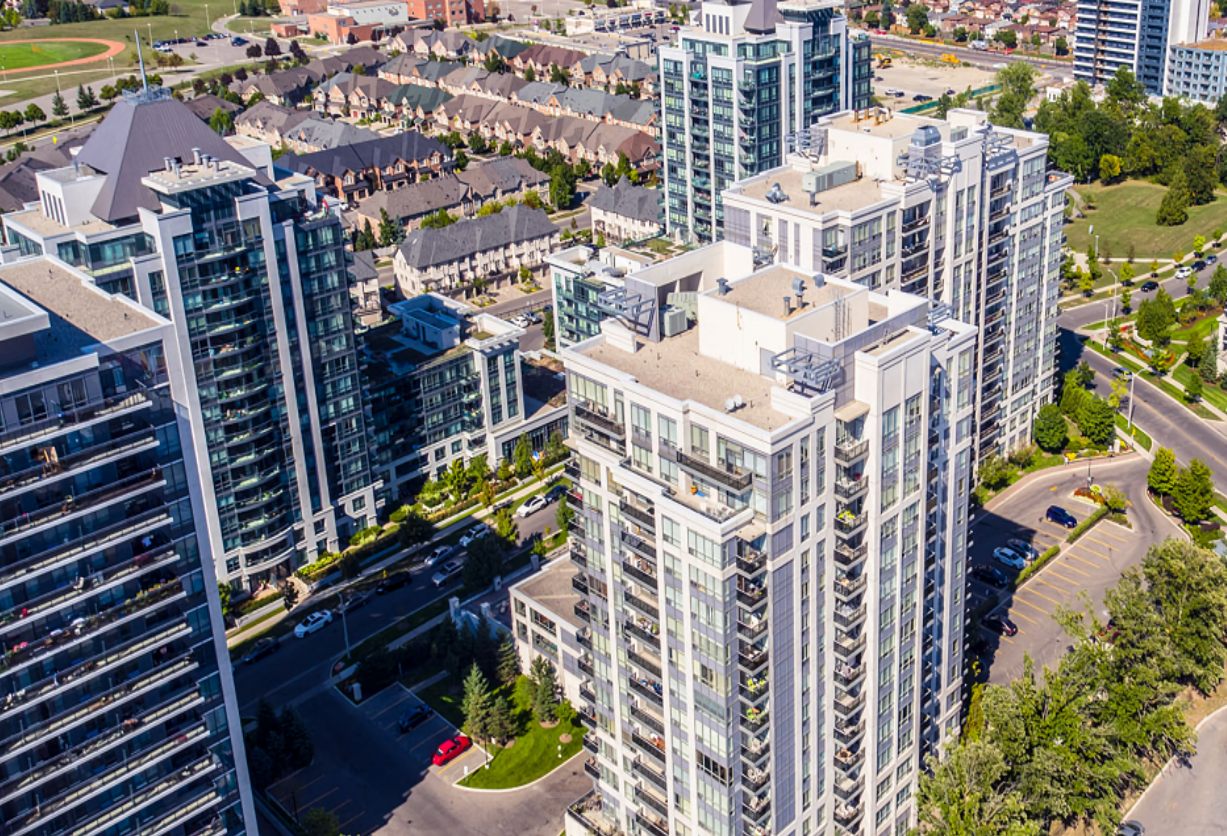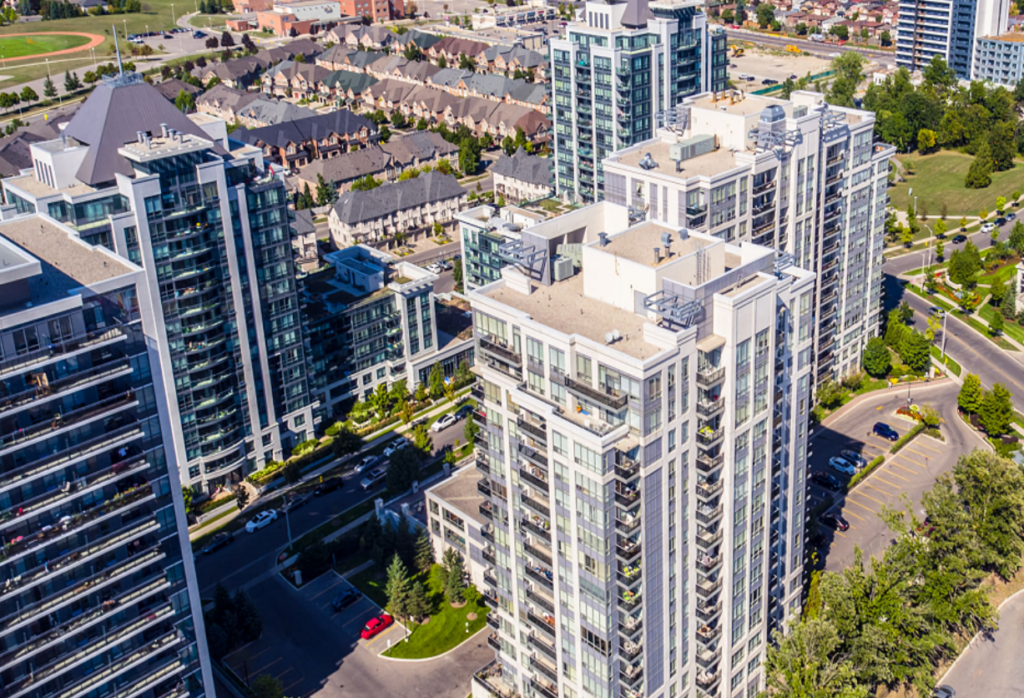 photo source: intelligentcommunity.org
Located in the Canadian province of Ontario, the original city of York was established in 1793, but has since been absorbed into modern-day Toronto.
York was a small town when it was first founded, consisting of a military base and a population that was primarily comprised of Scottish, Welsh, Irish, and English communities. The city expanded greatly as more immigrants put down roots in the area, growing the population from 1,000 to 9,000 by 1834.
The original York can be found in Toronto's present-day Weston and Lambton Mills neighborhoods. It was amalgamated into the city of Toronto in 1983.
Did You Know?
Today, Toronto is the largest city in Canada, and the 4th largest city in North America. It's hard to believe that York was one of the earliest beginnings of this major Canadian city!
---
7. Halifax
Date founded: 1749
Population: 414,777
Area: 2,120 sq. mi.
Province: Nova Scotia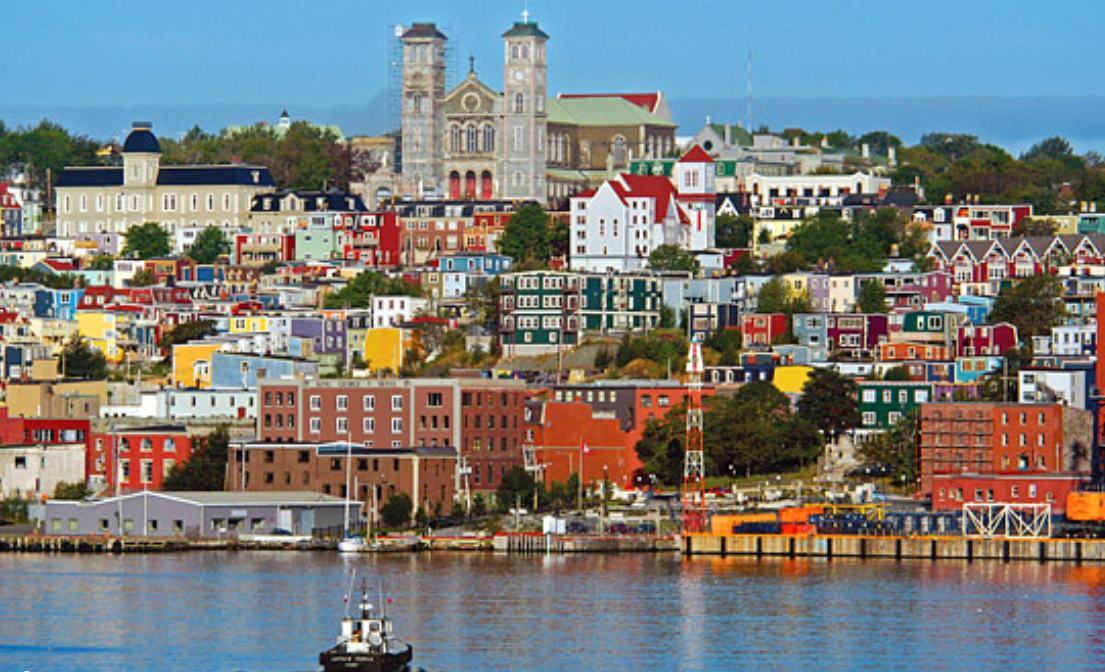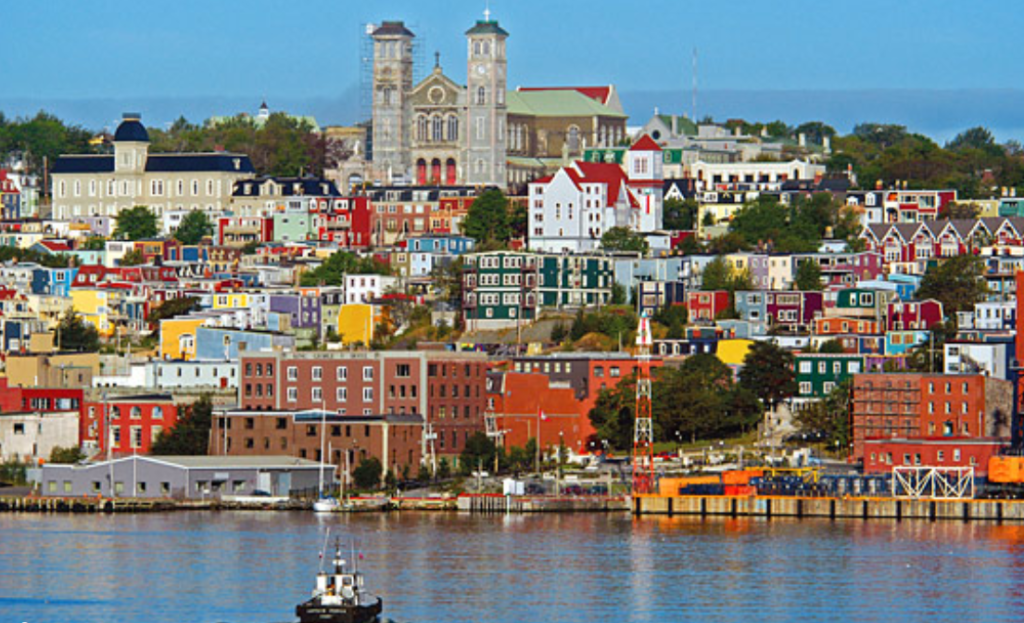 photo source: canadiantrainvacations.com
Halifax is located in the seaside province of Nova Scotia in Canada. It is the largest city east of Quebec.
The original city of Halifax was formally founded in 1749 by the British, though European settlers had made a home of the land as early as the 1600s (primarily French immigrants). Prior to the 17th century, Halifax had previously been inhabited by Mi'kmaq indigenous people.
The Halifax that exists today has seen much political, military, and municipal action since its establishment. From the French and Indian War to recovery involvement with the Titanic (it was fairly close to the ship when the disaster occurred), this is one Canadian city that's rich in history and culture.
Did You Know?
The first-ever Canadian covered ice rink was built in the Halifax Public Gardens in 1863. Ice skating is a huge Canadian pastime, so this was a major contribution by Halifax to the nation's culture.
The ice rink is still open and operating year-round today, and is free to the general public.
---
6. Winnipeg
Date founded: 1733
Population: 705,244
Area: 179.2 sq. mi.
Province: Manitoba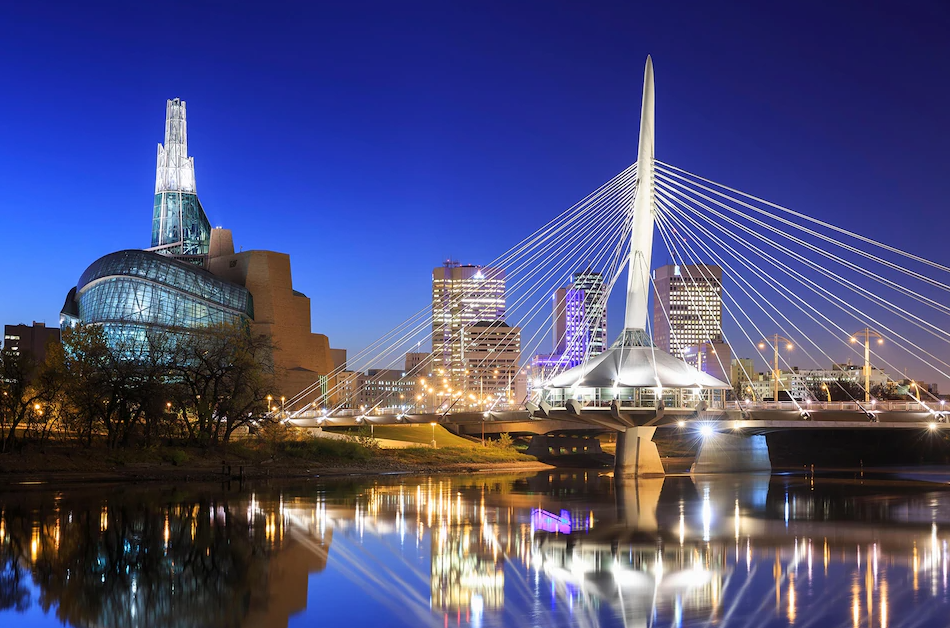 photo source: National Geographic
The capital city of the province of Manitoba, Winnipeg features some really unique, cutting-edge architecture…but long before there was the Provencher Bridge (pictured above), there were the original lands of modern-day Winnipeg.
Before European settlement, archaeological findings show that native peoples occupied the land on which modern-day Winnipeg sits. In fact, evidence of human life in this area extends as far back as 11,500 years ago.
Beginning in 1733, Winnipeg began to take shape as we know it today, and was established by European settlers. It is known as "the Gateway to the West," and is known for its top-notch transportation and railway systems as well as numerous annual festivals.
Did You Know?
Winnipeg is allegedly the geographical center of North America. It was also considered to be the coldest place in the world – with its record low reaching -54 degrees Fahrenheit in 1879 – until Ulan Batar (Mongolia) took first place.
---
5. Longueuil
Date founded: 1657
Population: 229,330
Area: 47.45 sq. mi.
Province: Quebec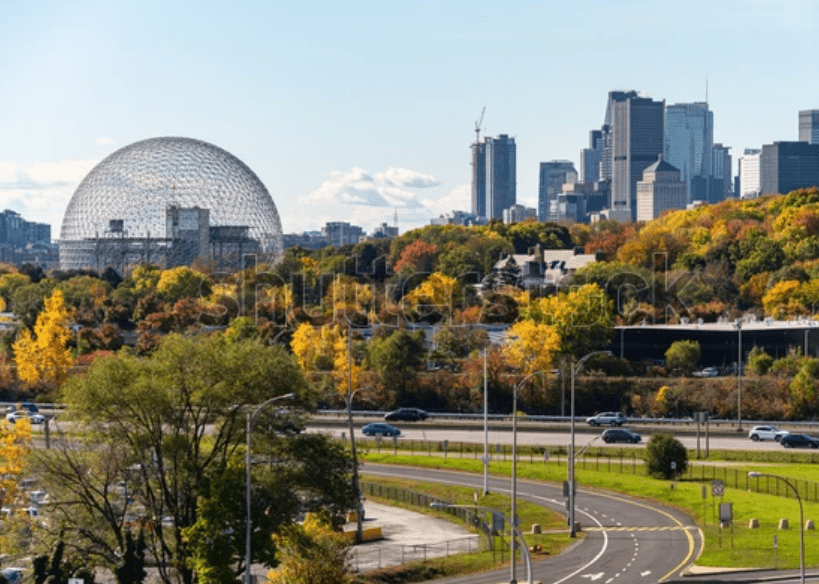 photo source: Shutterstock
Easier to pronounce than it looks, the city of Longueuil (Long-ail) dates back to 1657, and was originally a French village founded by Charles LeMoyne.
Based in the province of Quebec, Longueuil contains components of a residential, commercial, and industrial area, though it is primarily a suburb. Historically, it was a part of the geographical area of New France when it was founded in the mid-17th century, though it has since been amalgamated with greater Quebec with its surrounding neighbors (Boucherville, LeMoyne, Brossard, etc.)
Today, Longueuil is regarded as a commuter town for many who work in Montreal. 229,330 residents call the city home.
Did You Know?
There was a structure called Fort Longueuil in Longueuil that was believed to have played a role in the American Revolutionary War. It was demolished in 1810 because it was in such bad condition, but its remains have since been recognized as a National Historic Site of Canada.
---
4. Montreal
Date founded: 1642
Population: 4,247,000
Area: 166.6 sq. mi.
Province: Quebec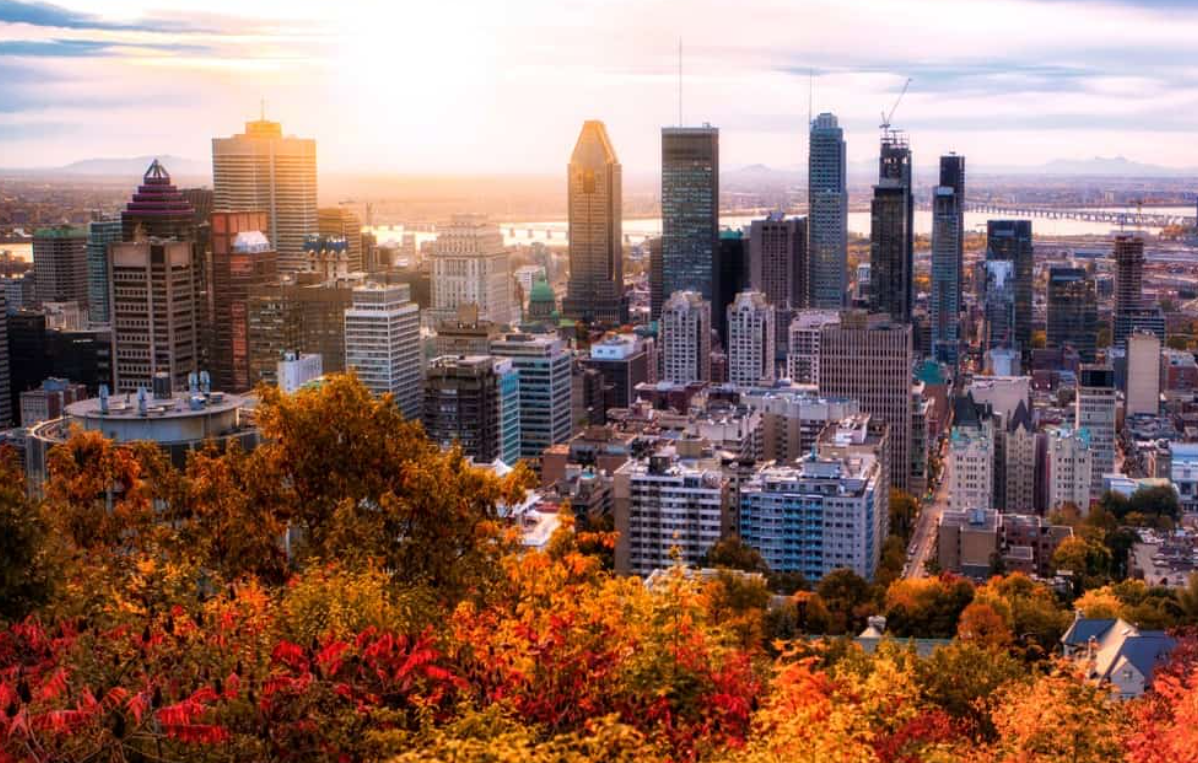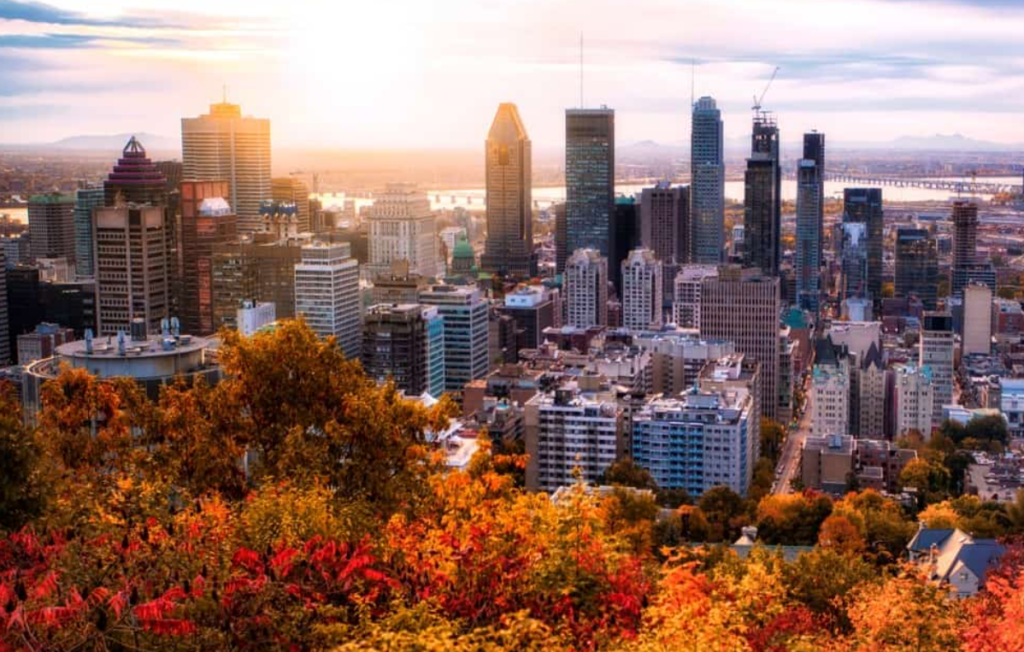 photo source: aswetravel.com
Perhaps one of the most famous Canadian cities, Montreal is located in the province of Quebec, and is one of the major French-speaking cities of the country. It is also the second-most populous city in Canada.
Originally dubbed Ville-Marie upon its founding in 1642 (or "City of Mary"), Montreal is currently named after Mount Royal – a hill that sits in the heart of the city. Long before it was established by the French, native populations inhabited the land as far back as 4,000 years ago. French explorer Samuel de Champlain would eventually discover Montreal in 1603.
Montreal was granted city status in 1832, and continues to be a thriving metropolis to this day.
Did You Know?
Montreal is home to the original and world-famous Cirque de Soleil, which is a circus-style show that boasts a track record of 180 million spectators across 450 cities and 60 countries.
---
3. Trois-Rivieres
Date founded: 1634
Population: 140,420
Area: 128.8 sq. mi.
Province: Quebec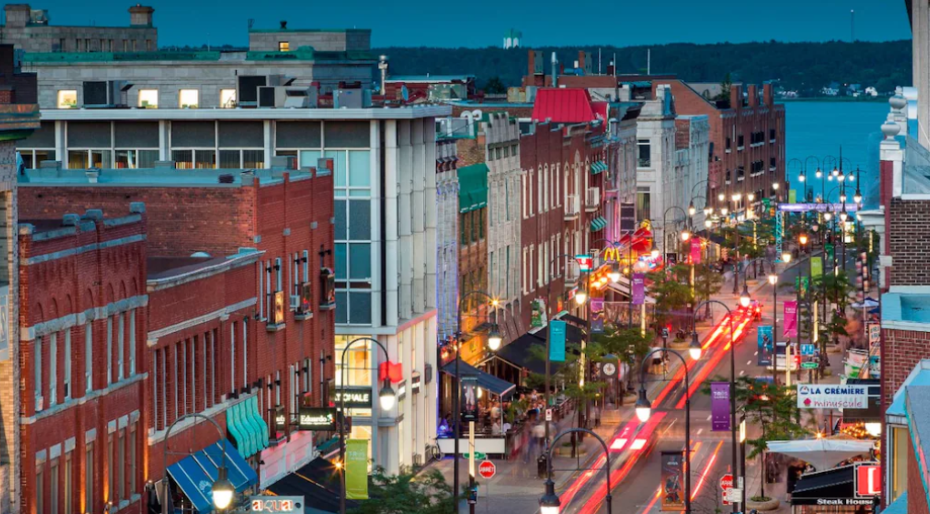 photo source: Expedia
The picturesque town of Trois-Rivieres sits on the north shore of the St. Lawrence River in the province of Quebec. Its name translates to "three rivers," which refer to its three mouths along the river.
The city was founded in 1634, and evidence of its early history can be found in its old town. Tourists can enjoy a stroll down the Rue des Ursulines – the oldest road in the city – and marvel at the many buildings that have been classified as cultural properties.
Trois-Rivieres has been described "lively, but quiet at the same time," and a perfect place to live and raise a family. 140,000+ Canadians agree!
Did You Know?
Trois-Rivieres was the second permanent settlement in New France after Quebec City, which was established 26 years later in 1634.
---
2. Quebec City
Date founded: 1608
Population: 832,000
Area: 186.9 sq. mi.
Province: Quebec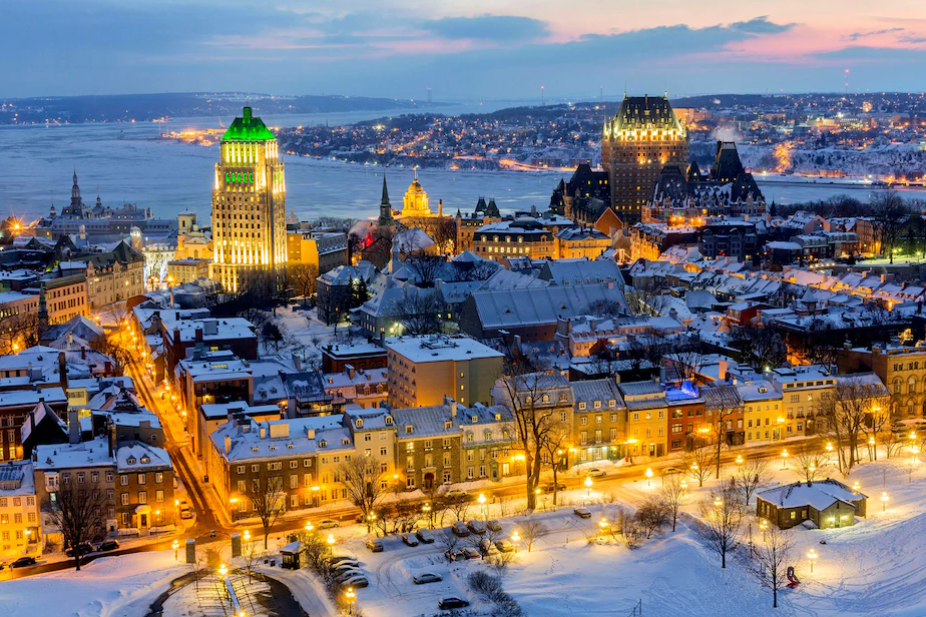 photo source: National Geographic
Quebec City is one of the most populous cities in Canada, and one of the oldest cities in the country. It is also overwhelmingly a French-speaking population, with 94% of residents being able to at least carry on a conversation in the language.
The history of Quebec City begins with Samuel de Champlain – the same founder of Montreal – in 1608. It is the earliest permanent (European) settlement documented in the country, and would grow over its 400+ years to encompass 11 former municipalities and house 832,000 Canadians. It is also one of the major tourist destinations of Canada, with the Chateau Frontenac Hotel holding the Guinness World Record for the most photographed hotel in the world!
Did You Know?
Quebec City nearly became a U.S. colony when American troops attempted to invade the city to capture it from the British. The siege was unsuccessful, and Quebec City remained under British rule until Canada became a country in 1867.
---
1. St. John's
Date founded: 1497
Population: 108,860
Area: 172.2 sq. mi.
Province: Newfoundland and Labrador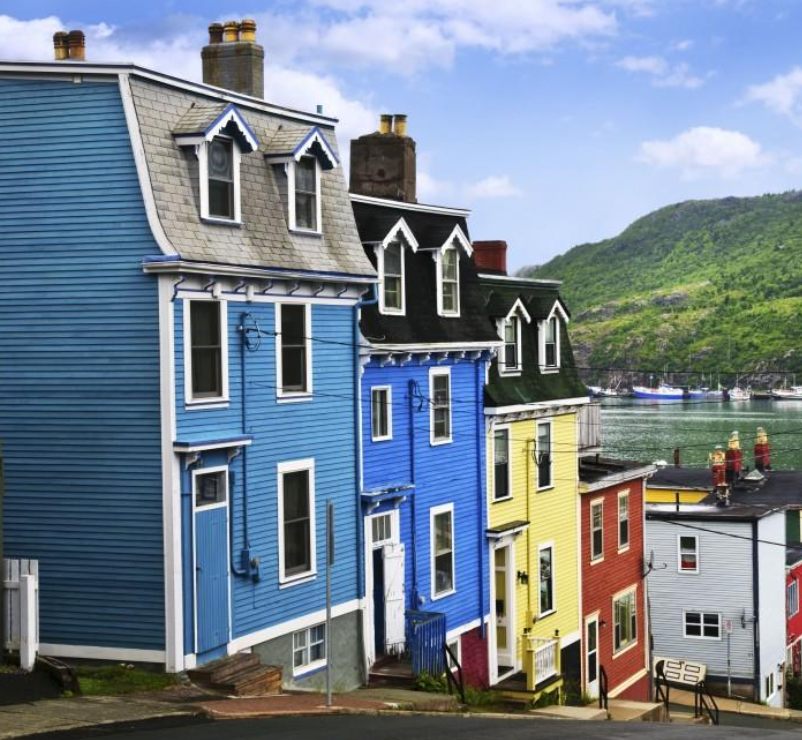 photo source: Fodors.com
The oldest city in Canada is St. John's, established in 1497.
Five years after Christopher Columbus discovered America, the English set down roots in St. John's. The city was claimed under the Royal Charter of Queen Elizabeth I on August 5, 1583, and has since had a long history with a steadily growing population over the course of hundreds of years. Its official incorporation as a city occurred on May 1, 1988.
The modern-day city of St. John's is – in a word – colorful, with houses painted all different colors along the sea (as pictured above). Whale-watching and iceberg tours are two popular activities among the city's tourists!
Did You Know?
There are apparently more pubs per square foot in St. John's on George Street than anywhere else in the entire country of Canada. It could just be that this Canadian city gives Dublin, Ireland a run for its money!
OTHER POSTS YOU MAY BE INTERESTED IN