The Michelin star is the ultimate prize for a chef. It's the World Series championship of the cooking world. And it's about as hard to reach as the Golden Idol from the Harrison Ford film Raiders of the Lost Ark. It represents the culmination of a life dedicated toward the pursuit of perfection and providing a service to customers beyond just a place to eat and feel satiated. A Michelin-starred chef understands that truly great cuisine tells a story to the taster. It's food that can transport you back to a childhood memory and transcend an ordinary experience.
Any decent chef can conjure up a "perfect" meal. What makes achieving a star so difficult is that the perfect meal needs to be repeated time and time again on a nightly basis. It can never waver. That's why the ones who earn it are often older, experienced, and spent an entire lifetime perfecting their craft and methods to make sure everyone leaves with a new appreciation for what's possible with food.
Earning a star is impressive enough. To do it when you're still young? Near impossible. That's why we're going to take a look at the anomalies in the world of cuisine and discover some of the youngest to take home the fine dining ultimate prize.
8. Anne-Sophie Pic
Age: 40
Born: 07/12/1969
Rating: 3 stars
Style: French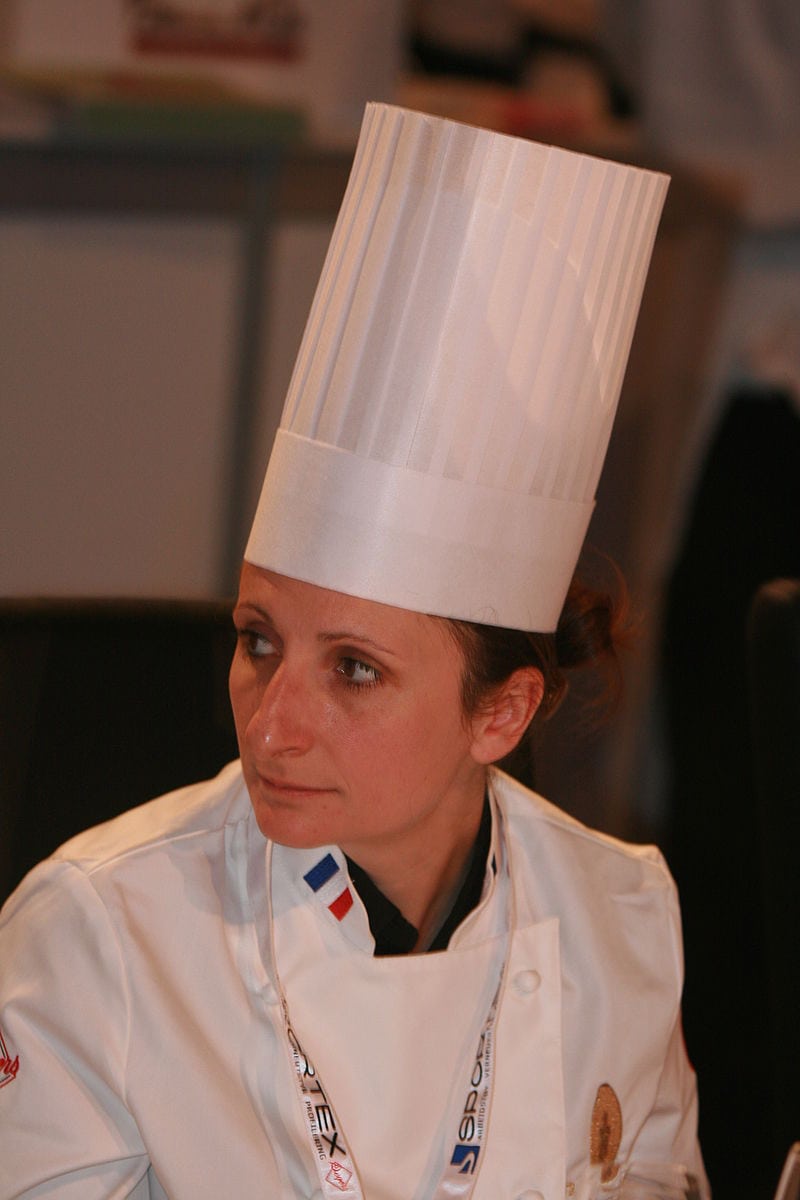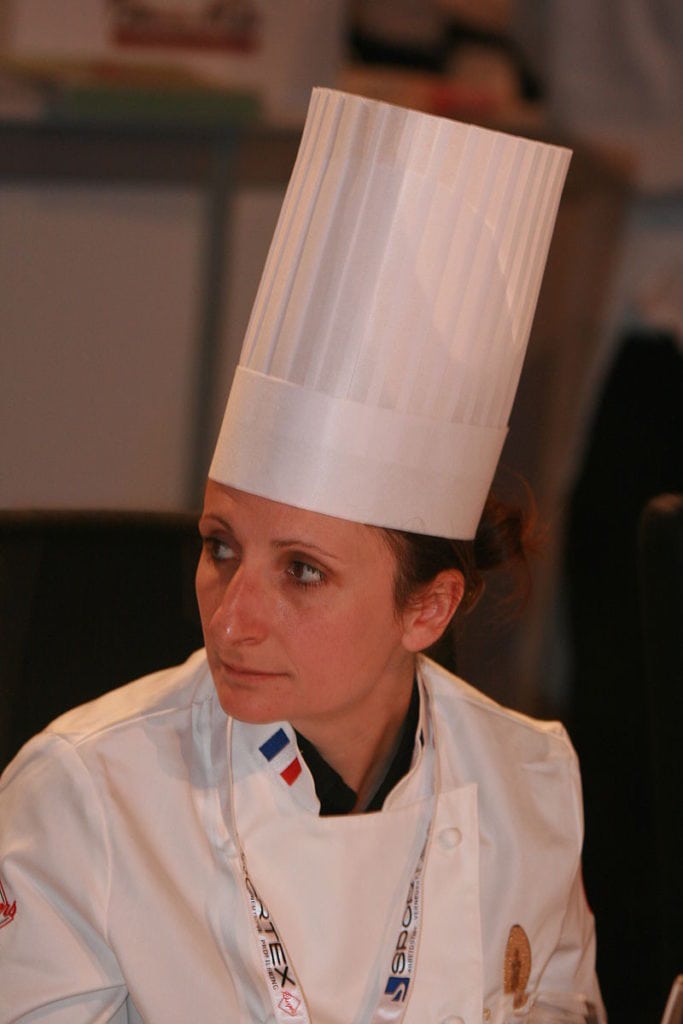 photo source: commons.wikimedia.org
Anne-Sophie Pic is a master of French cuisine. She earned her first Michelin star honors as the 40-year-old head chef of her restaurant, Maison Pic, in southeast France. One star wasn't enough for this cooking dynamo. She's the fourth female chef to win three stars and was named Best Female Chef by The World's 50 Best Restaurants in 2011.
2011 was a memorable year for Pic as the recipient of the Veuve Clicquot World's Best Female Chef award. She was also named a Knight of the French Legion of Honor for her contributions to French culture through remarkable cuisine.
Did You Know?
In 2018 she guest-spotted as a judge on the cooking show, The Final Table for the "France" episode as the resident expert in all things French food. There's no one better than Pic to determine the authenticity and quality of the world's culinary capital.
---
7. Alain Ducasse
Age: 31
Born: 09/13/1956
Rating: 3 stars
Style: French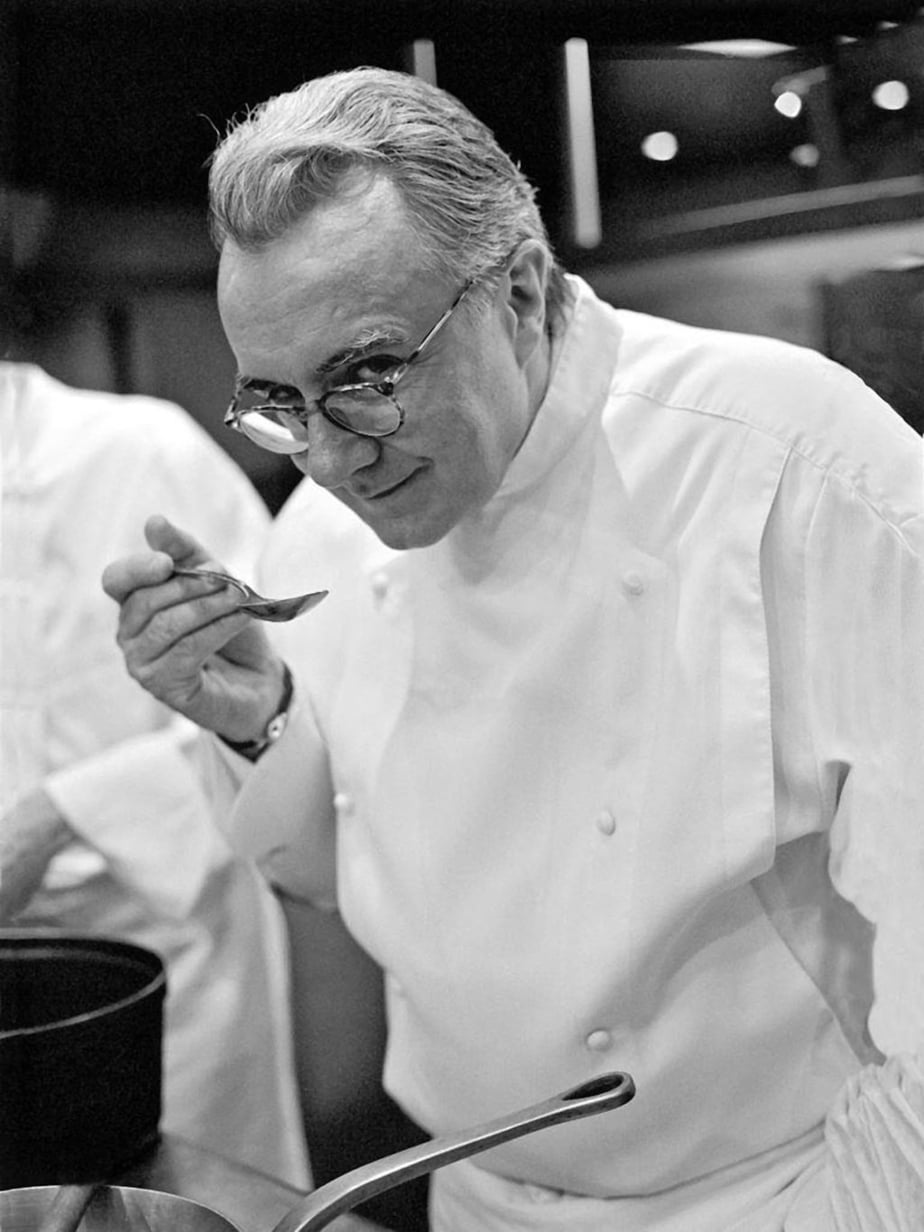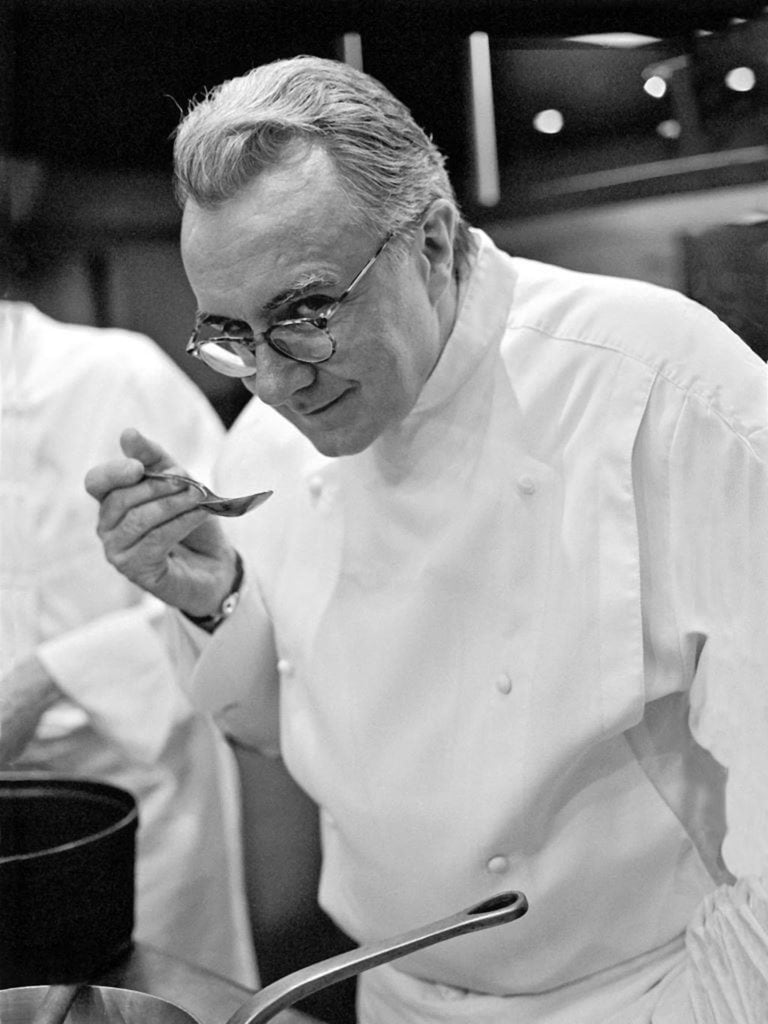 photo source: commons.wikimedia.org
Alain Ducasse was born in southwestern France, and his three stars imply he had no problem soaking up the wealth of knowledge that the french provide. He owns several restaurants. His most notable is Alain Ducasse at The Dorchester. It sports three stars in the Michelin Guide, and Alain has proved he's worthy of his legendary career by retaining that honor year after year.
In 2012, Ducasse was the owner of 21 stars. The near-impossible feat of culinary creativity and expertise made him the second-ranked chef worldwide in terms of total stars, behind Joël Robuchon with 31.
Did You Know?
Alain Ducasse is the first chef to carry three Michelin stars in three cities. One of those restaurants based in New York City had to forfeit the stars in 2007 only because the restaurant was scheduled to close. He also works for the European Space Agency to help develop astronaut meals. Even a 21-starred chef isn't above making non-perishable meals!
---
6. Yannick Alléno
Age: 31
Born: 12/16/1968
Rating: 6 stars
Style: French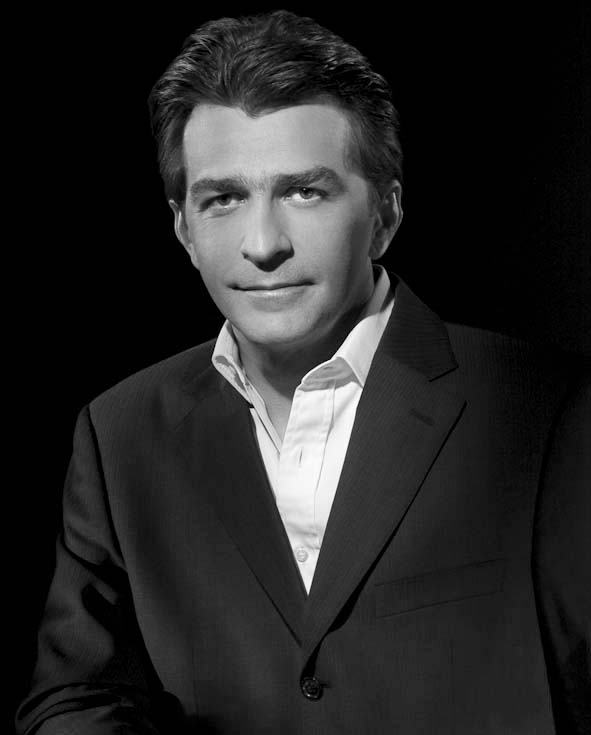 photo source: commons.wikimedia.org
Yannick Alléno is the six-time Michelin chef in charge of several restaurants based in France and Korea. The restaurant that gave him his claim to fame is Pavillon Ledoyen in Paris, which earned him three stars.
Kitchen culture in decorated establishments generally has a culture of a military-style regiment and intensity that dates back hundreds of years. It's not uncommon to see the head chef verbally berating their underlings to the point of emotional or physical breakdown. One could argue this is an outdated tradition, but given that it produces results, it will be hard to break the cycle until someone decides to blaze a new trail and prove success through a softer approach. For Yannick, he believes in tradition. In 2015, his staff filed a lawsuit accusing him of harassment and violent behavior, which involved kicking an employee in the thigh. Yannick went on record to deny these allegations.
Did You Know?
Yannick founded the magazine "Yam," which he used to describe new methods of achieving different flavors in sauces.
---
5. Gordon Ramsay
Age: 31
Born: 11/08/1966
Rating: 7 stars
Style: French, Italian, British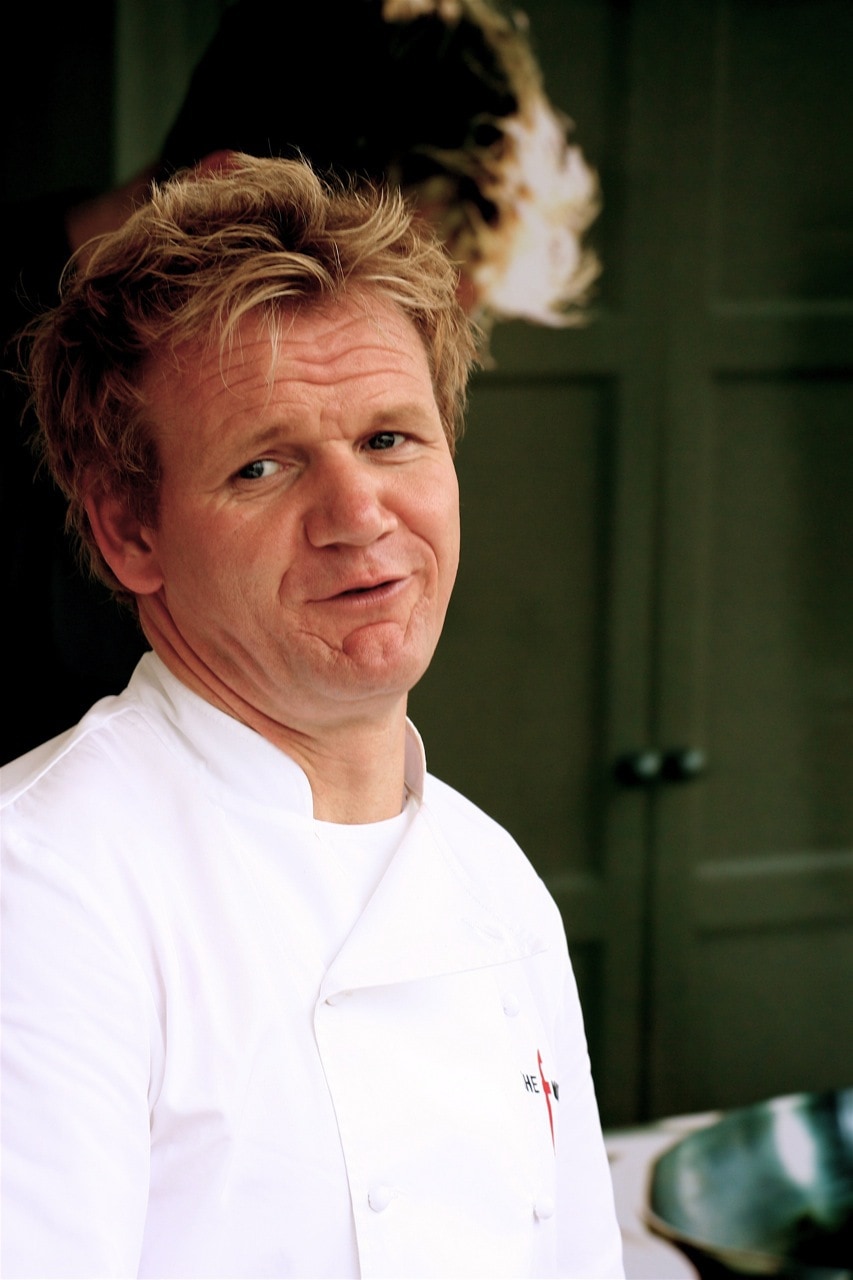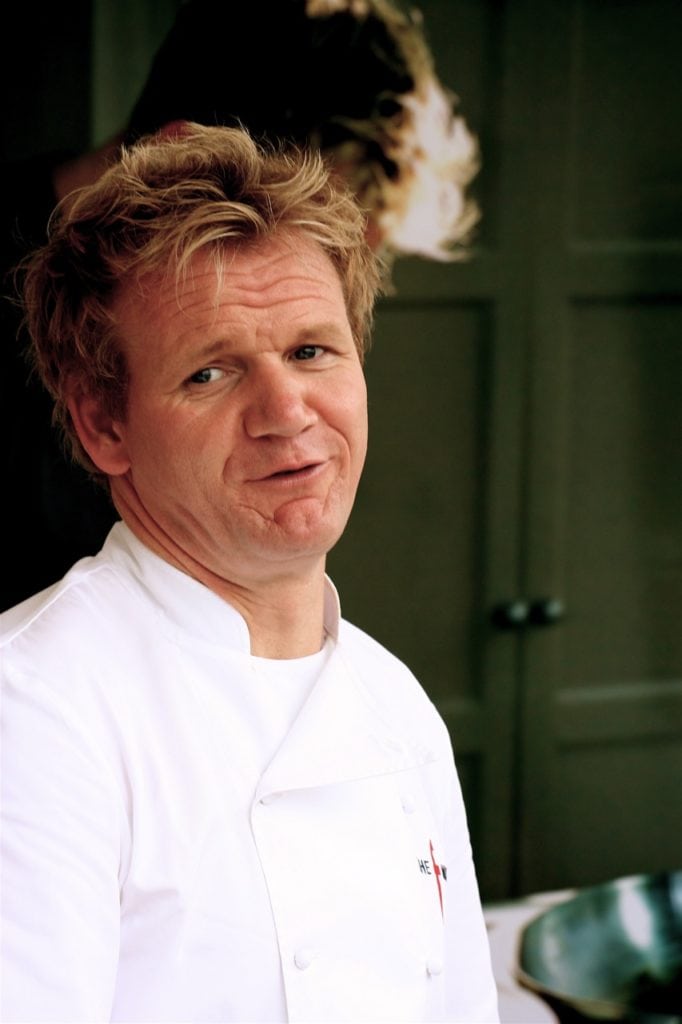 photo source: commons.wikimedia.org
There might be no better representative for the culture in the kitchens than Gordon Ramsay. If you enjoy food, there's next to no chance you haven't heard his name mentioned. Depending on who you speak to, they might have very different opinions of this intense, vulgar, and sometimes crass chef who happens to be one of the greatest of our generation.
Gordon's played a role in peeling back the layers of mystique for what goes on in a professional kitchen with shows like Kitchen Nightmares and Gordon Ramsay: Uncharted. With his appearances on several television programs, trademarking his hilariously witty and loud British humor, he's become a staple in our homes and adored by millions.
Did You Know?
Gordon's global restaurant group, Gordon Ramsay Restaurants, was founded in 1997. It has collected 16 Michelin stars in its lifespan so far. His YouTube channel has been a game-changer in getting beginners into the kitchen to discover the joys of cooking for themselves.
---
4. Pierre Gagnaire
Age: 26
Born: 04/09/1950
Rating: 3 stars
Style: French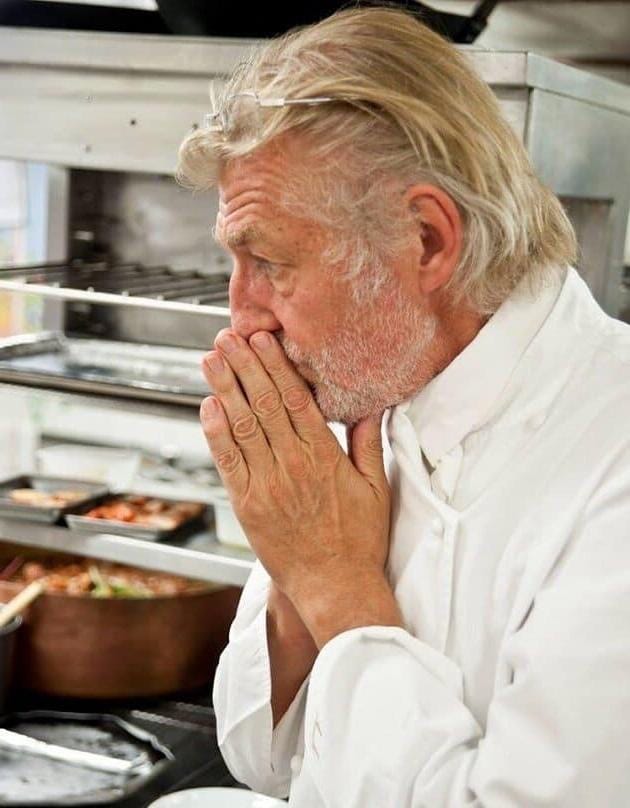 photo source: fortravelovers.com
Pierre Gagnaire achieved his first Michelin star at just 26-years-old. He's the head chef and owner of the Pierre Gagnaire restaurant in Paris. Pierre is a rebel in the arena of french cuisine, subverting usual trends, methods, and recipes by introducing clashing textures and flavors. He effectively made the familiar unfamiliar.
The courage it took for Pierre to clash with traditions and throw a curveball to the palette netted him three stars which he still holds in 2022.
Did You Know?
In 2009, Gagnaire made his American debut with Twist, a restaurant at the Mandarin Oriental in Vegas. Since then, it was given the Forbes Five-Star Award.
---
3. Marco Pierre White
Age: 26
Born: 12/11/1961
Rating: 5 stars
Style: French, British, Italian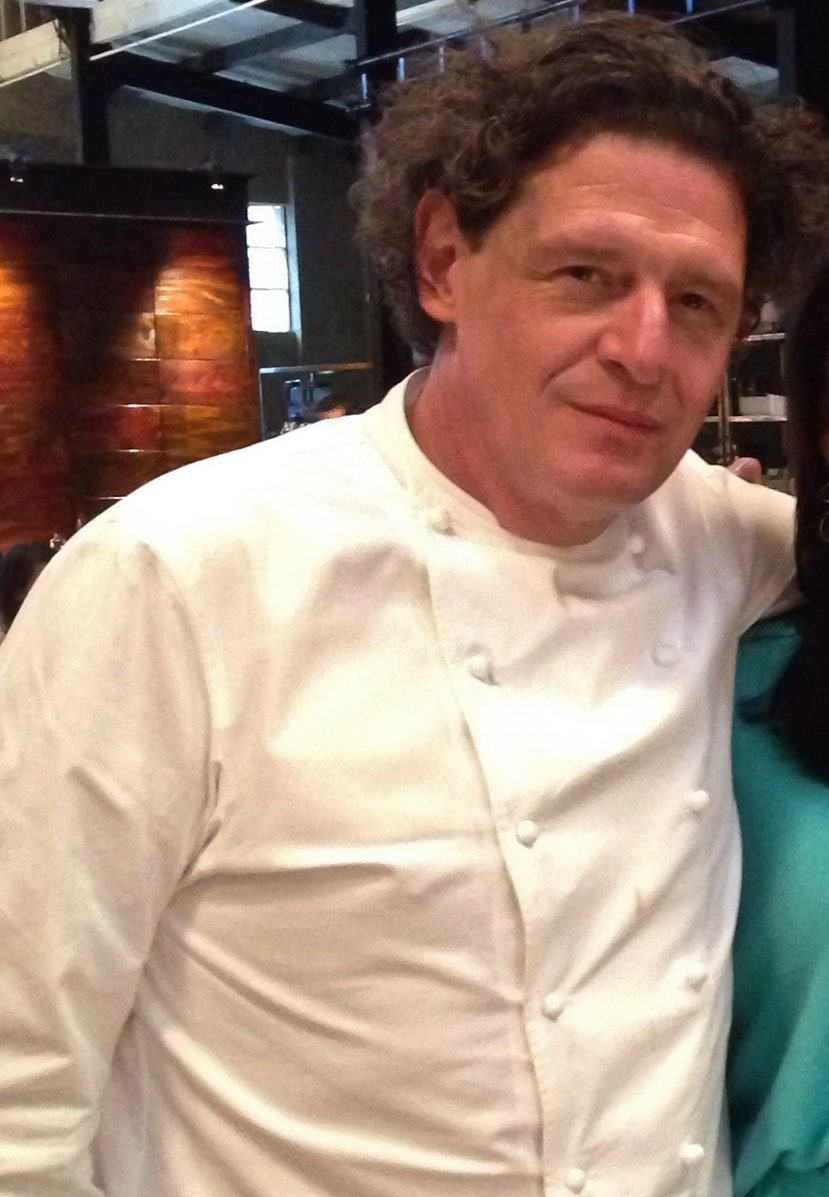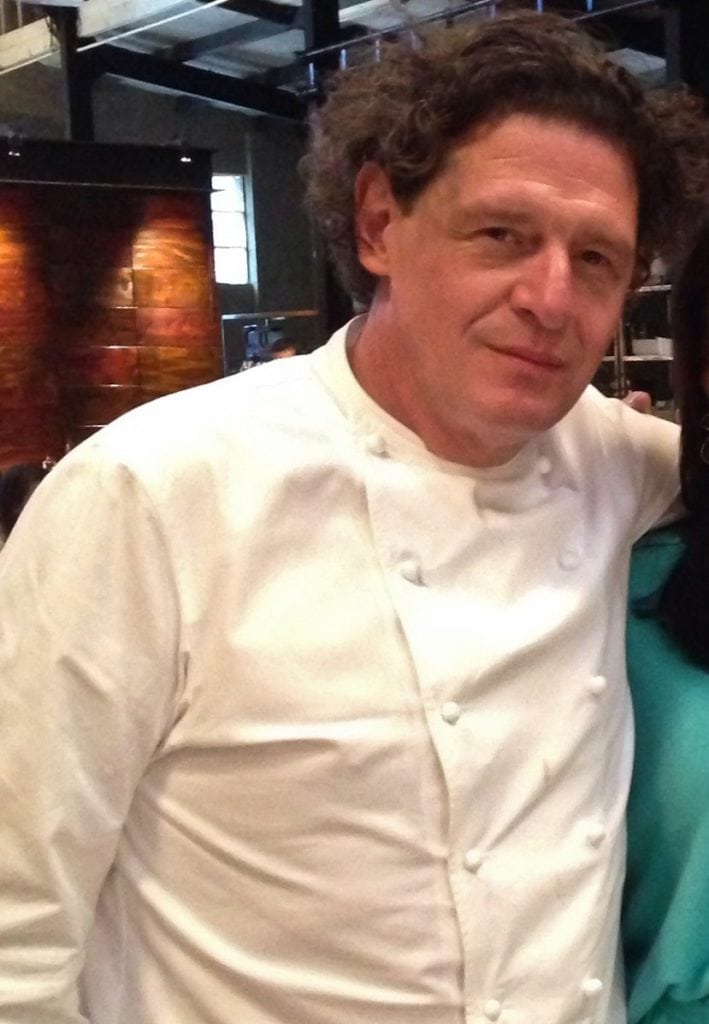 photo source: commons.wikimedia.org
Marco Pierre White is known for his iron-fist methods of management. In fact, it was Marco that imparted that infamous prickly demeanor to Gordon when he worked under Marco as an apprentice in his early years.
Pierre White is regarded as the first celebrity chef, though he would detest that "celebrity" title if you were to say it to him directly. Nevertheless, he was well-known as a rising star in the UK food scene. At 32-years-old, he was the youngest chef to be awarded three Michelin stars, proving his abrasive methods effective.
Did You Know?
Poor treatment didn't extend to just employees of his. He's been known to throw patrons out of his restaurants if he felt inclined to do so. His legend grew larger when it was revealed that he even made Gordon Ramsay cry.
---
2. Martin Berasategui
Age: 25
Born: 04/27/1960
Rating: 3 stars
Style: Spanish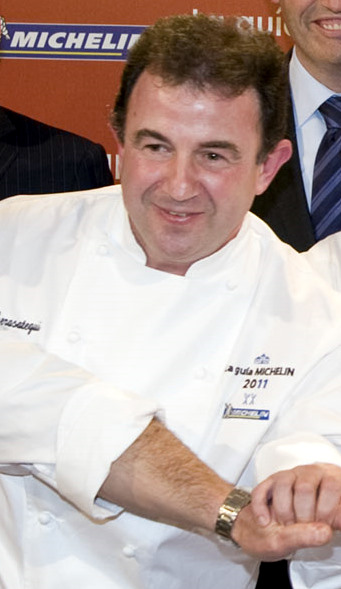 photo source: commons.wikimedia.org
Martin Berasategui was 25-years-old when he earned his first star. Since 2001, he's held three and has held 12 in total. That marks more than any other Spanish chef ever.
He's the owner of Lasarte-Oria in Spain. He owns ten restaurants spanning the globe, and each one has at least one star to show for it.
Did You Know?
In 2013, François Rabelais University awarded an honorary doctorate to Martin in culinary studies.
---
1. Aiden Byrne
Age: 22
Born: 1972
Rating: 1 star
Style: British with Italian influence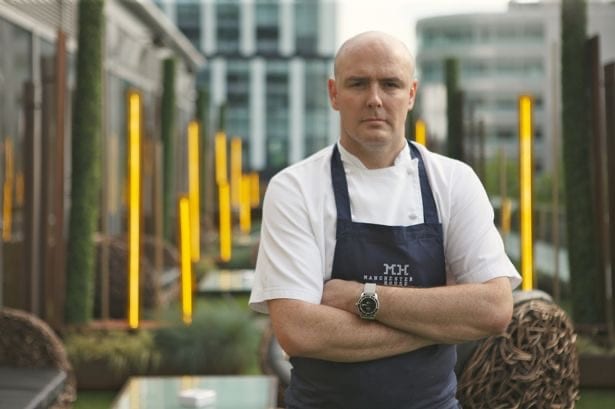 photo source: manchestereveningnews.co.uk
Aiden Byrne is the youngest chef to win a Michelin star!
Aiden Byrne was just 22-years-old when he earned his first star. He's best known for running the bar and restaurant, The Collingwood, located in West Kirby, England.
Aiden would earn another star for his performance at The Commons Restaurant in Dublin at 30-years-old. Since then, he's owned and operated several pubs based in England and appeared on the famed cooking show MasterChef in 2008.
Did You Know?
Byrne wrote a book titled Made in Great Britain, in which he shares his love for English cuisine. He also divulges trade secrets that turned this chef into the youngest Michelin star winner and one of the most promising chefs of a generation.
OTHER POSTS YOU MAY BE INTERESTED IN