For many people, the first time they visit Las Vegas is a once-in-a-life time event. When you make this journey, one of the things you'll most likely be looking forward to is trying all of the mouthwatering food Las Vegas has to offer.
Las Vegas is home to some of the best restaurants in the country. They offer something for everyone, whether you're looking for an amazing steak and fish entree at an exclusive restaurant, or a quick bite to eat at a fast food joint on the strip.
No matter what type of meal you're looking for, there is one thing that all good restaurants in Las Vegas have in common: an outstanding selection of first-class chefs who are dedicated to providing guests with a memorable dining experience.
In that case, here's a list of oldest restaurants in Las Vegas that might fit into your taste buds.
14. Bootlegger Bistro
Year Established: 1972
Location: 7700 Las Vegas Blvd "South Strip" Las Vegas NV 89123
Specialty: lasagna, linguine and clams, seafood, pasta
Owner: Lorraine Hunt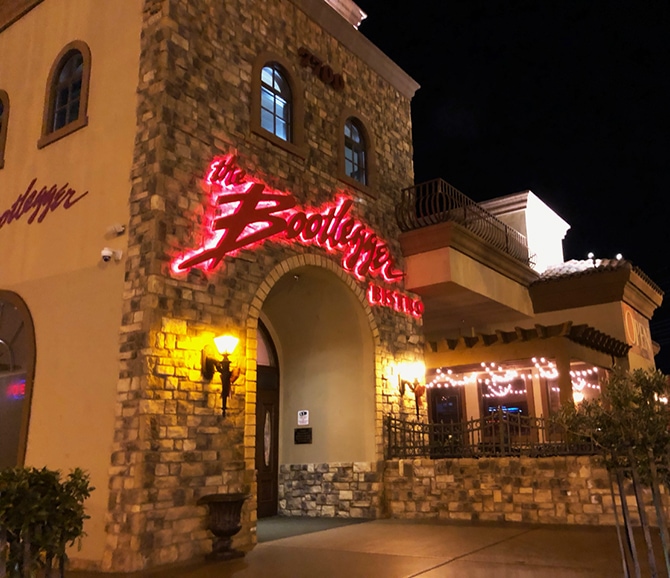 photo source: newyorklifestylesmagazine.com
The first Bootlegger Ristorante debuted in 1972 close to Tropicana and Eastern, but the heritage lives on in the Bootlegger Bistro south of the Strip, where the same traditional Italian-American flavor permeates both the menu and the décor.
The paint work on the walls, awnings, and tablecloths are all deep crimson in color. There are still some of the original booths. The 24-hour eatery is plastered in pictures and plaques commemorating celebrity visitors.
This devoted Italian family, which has been operating their restaurant for 102 years, carries on Mama Maria and Al's heritage by contributing their skills to provide the best cuisine, drink, hospitality, and entertainment to the numerous friends and guests that patronize it.
Did You Know?
With the assistance of renowned and well-respected Chef Domenic Piscatelli, Maria and Al founded their first Italian restaurant in 1949.
---
13. Battista's Hole in the Wall
Year Established: 1970
Location: 4041 Linq Ln, Las Vegas, NV 89109, United States
Specialty: red-sauce classics, wines
Owner: Battista Locatelli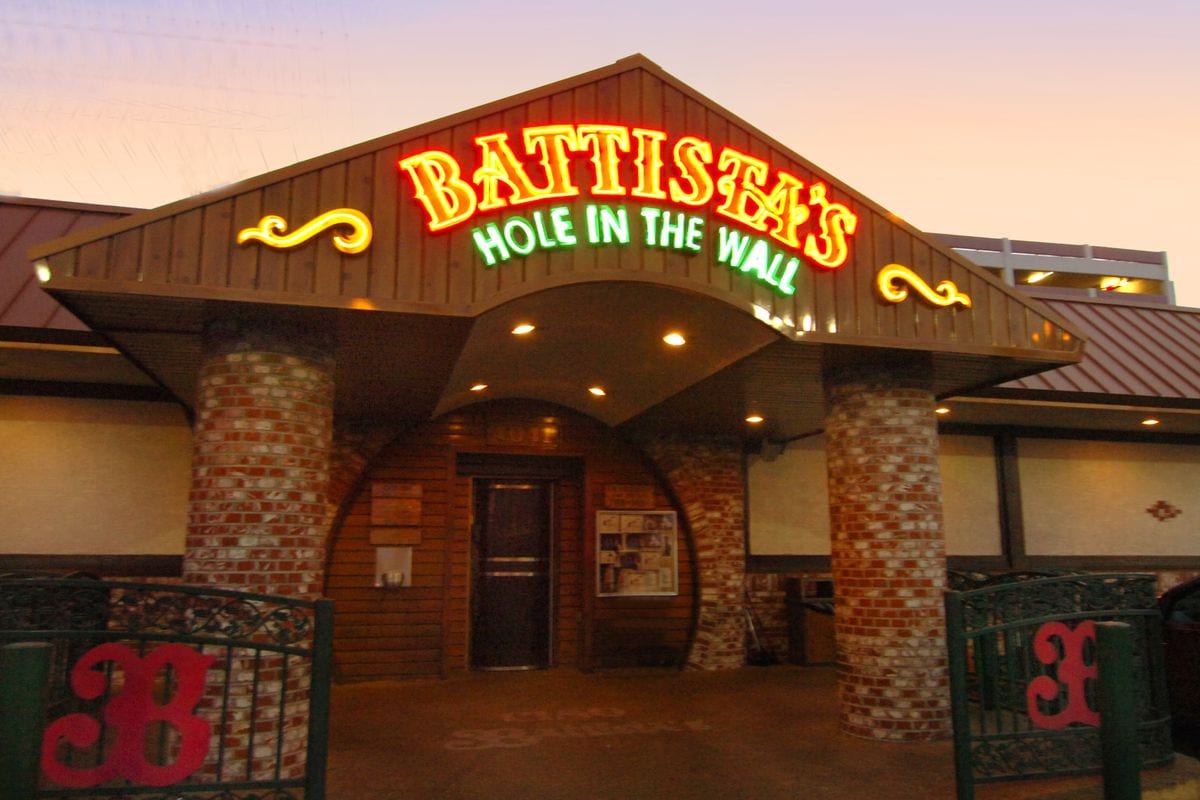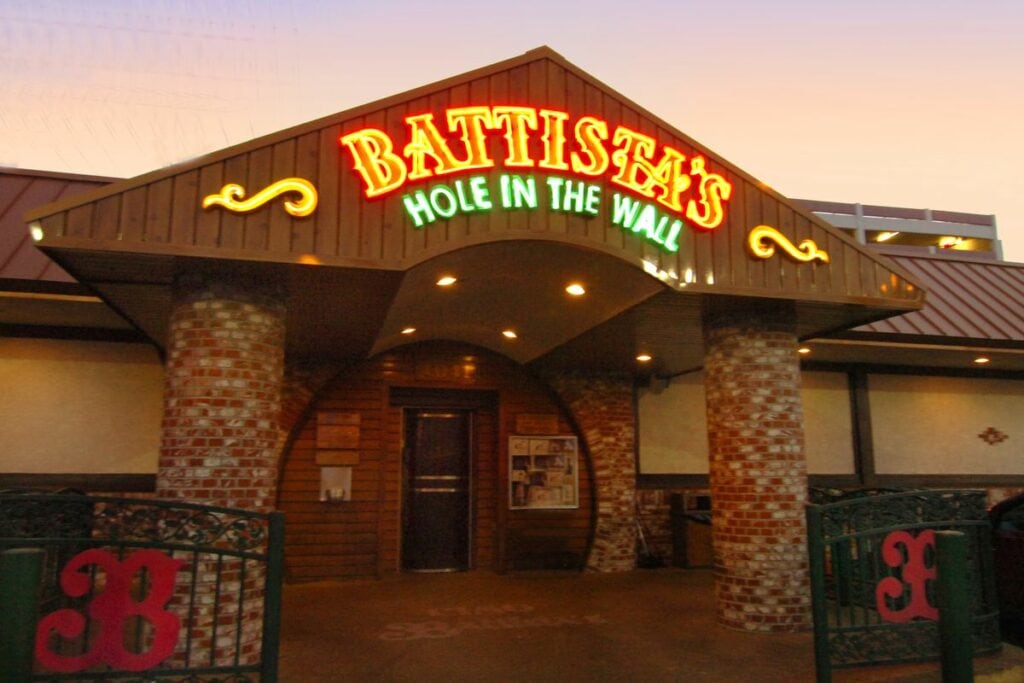 photo source: vegas.eater.com
Since 1970, there has been a Battista's Hole in the Wall.
An Italian immigrant who arrived in New York in 1949 founded Battista's Hole in the Wall. Battista Locatelli intended to become a well-known singer when he moved to Las Vegas, but he ended up purchasing a dive behind the Flamingo.
In 1970, he launched his restaurant there, providing reasonably priced, delectable Italian cuisine and wine in a welcoming environment that made every customer feel like a member of the family.
The restaurant was sold to Caesars Entertainment by its founders, Battista and Rio Locatelli, back in 2005.
---
12. Blueberry Hill Restaurant
Year Established: 1966
Location: 1280 S. Decatur Blvd. Las Vegas, NV 89102
Specialty: Pancakes
Owner: Unknown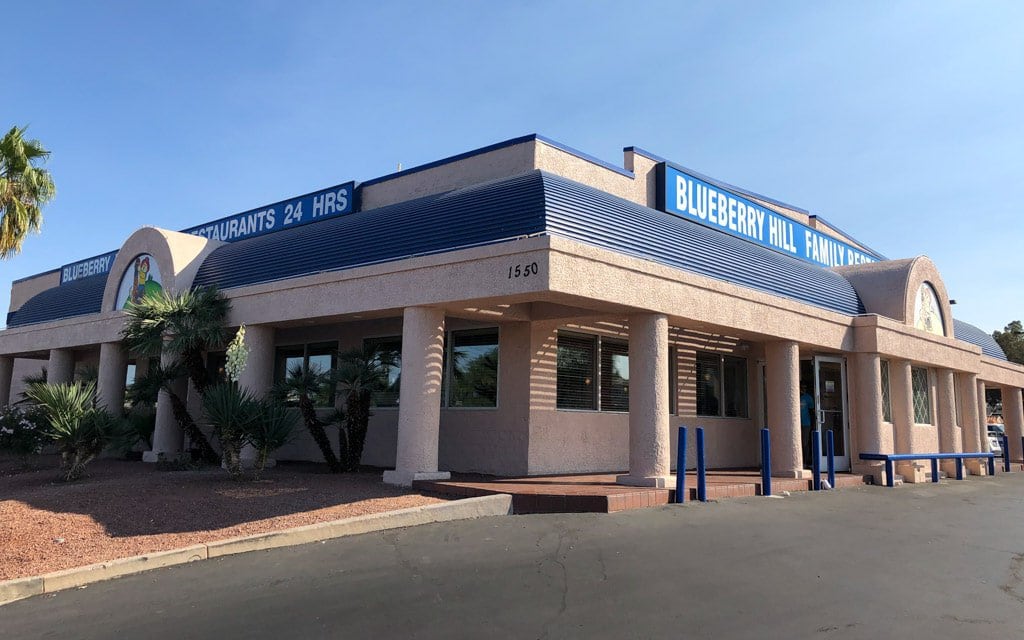 photo source: thetravelmentor.com
Since 1966, a family has owned and run the Blueberry Hill Restaurant in Las Vegas.
They have been creating their pancakes from scratch in their Las Vegas restaurants, without the use of box mixes, stabilizers, artificial additives, and preservatives.
Did You Know?
The Blueberry Hill Restaurant has a banquet area for special events and an on-site bakery where all pies and cakes are created from scratch.
---
11. Top Of Binion's Steakhouse
Year Established: 1965
Location: 128 e E Fremont St, Las Vegas, NV 89101, United States
Specialty: Dry-Aged Steak, Slow-Roasted Bone-In Prime Rib, Poached Lobster
Owner: Benny Binion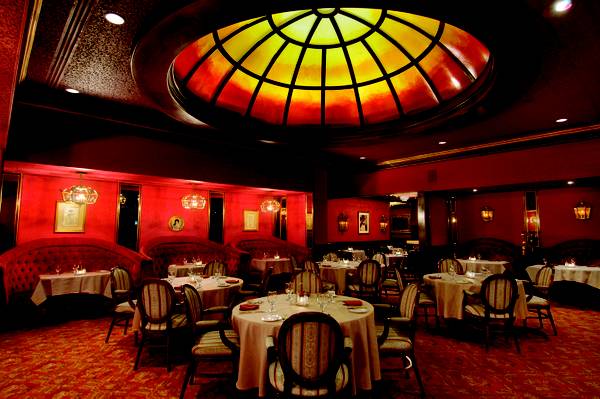 photo source: lasvegassun.com
Since 1951, when Texas gambler Benny Binion purchased the building at 128 Fremont Street, Binion has contributed to the history of Las Vegas.
Benny had a strong desire to provide gamers with excitement, favorable odds, and warm service.
Top Of Binion's Steakhouse first opened its doors in 1965 as Top of the Mint, the renowned dining venue of The Mint hotel tower. The dining room's outside, which offers stunning valley views via massive floor-to-ceiling windows, is what really draws people in.
The inside is a throwback to an earlier time when the mob-controlled most of Las Vegas.
Did You Know?
The 24-story Binion's Gambling Hall & Hotel is home to the Top of Binion's Steakhouse, which is renowned for its panoramic views of the Las Vegas skyline.
---
10. Jerry's Nugget
Year Established: 1964
Location: 1821 Las Vegas Blvd N, North Las Vegas, NV 89030, United States
Specialty: Prime Rib
Owner: Stamis family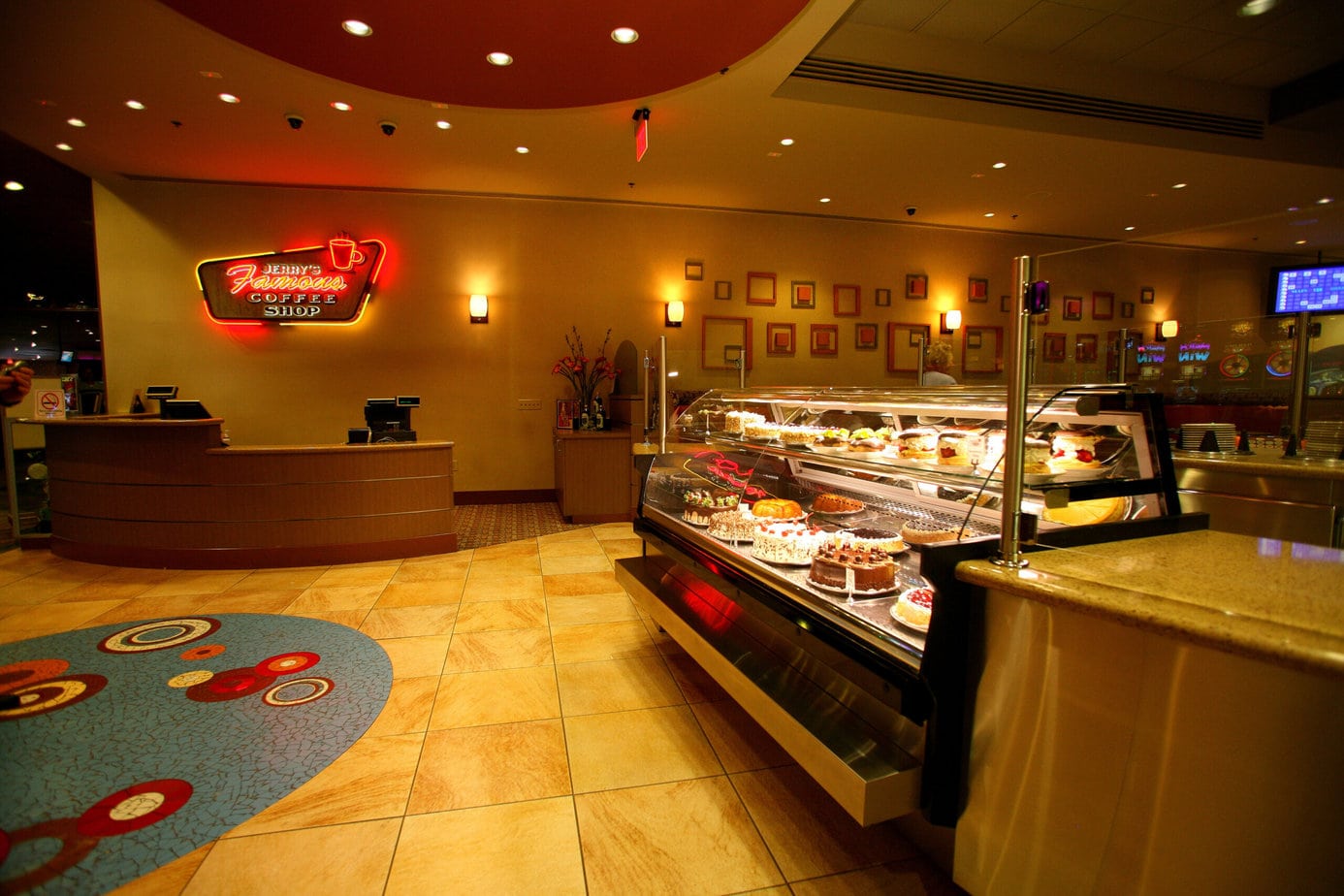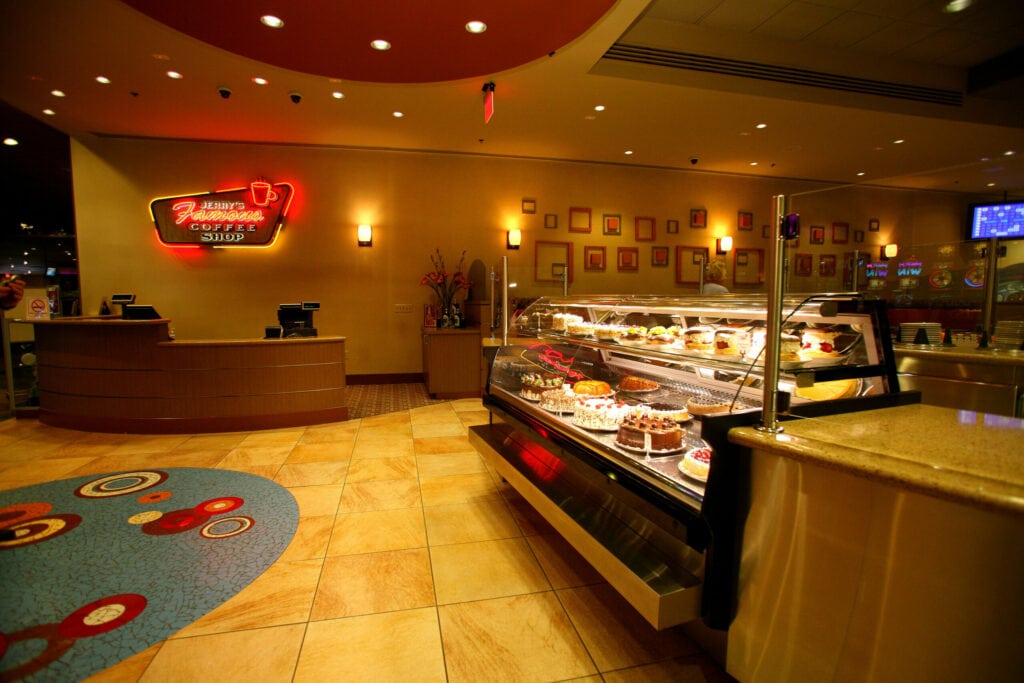 photo source: martinharris.com
Since 1964, the Stamis family has owned and operated Jerry's Nugget, which is situated one mile north of Downtown Las Vegas.
The gaming floor of Jerry's offers a full range of amenities, including the newest video poker and slot machines, a race and sports book, a live keno lounge, a bingo hall, and table games.
Other features include a game room, gift store, arcade, bakery, snack bar, and easy access to secure parking. Jerry's Famous Coffee Shop always has delicious food available.
Jerry's Nugget, which has been serving up delicious cuisine, thrilling entertainment, and winning good times for 50 years, is still "Your Kind of Place" where the fun never ends.
Did You Know?
Jerry's Nugget Casino's current building is 96,650 square feet and includes more than 50,000 square feet of gaming area.
---
9. Italian American Club
Year Established: 1961
Location: 2333 E Sahara Ave, Las Vegas, NV 89104, United States
Specialty: steak, Italian pasta
Owner: President Thomas A. Renda; vice president John P. Civitate; Secretary John Amodeo; and Treasurer Armand Gazzo.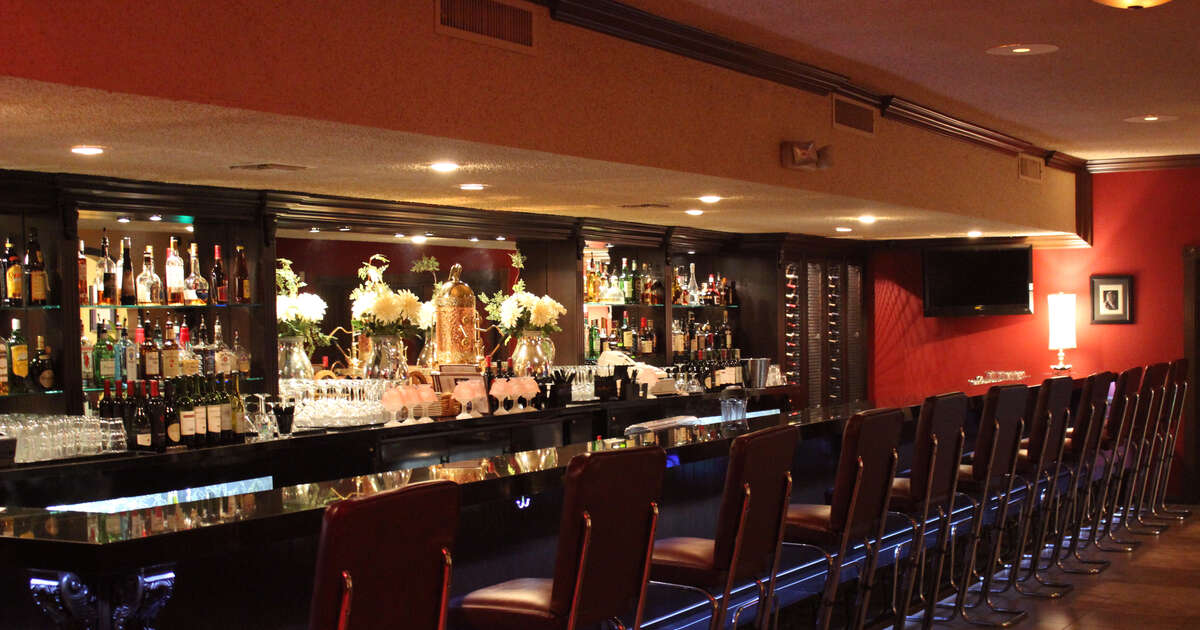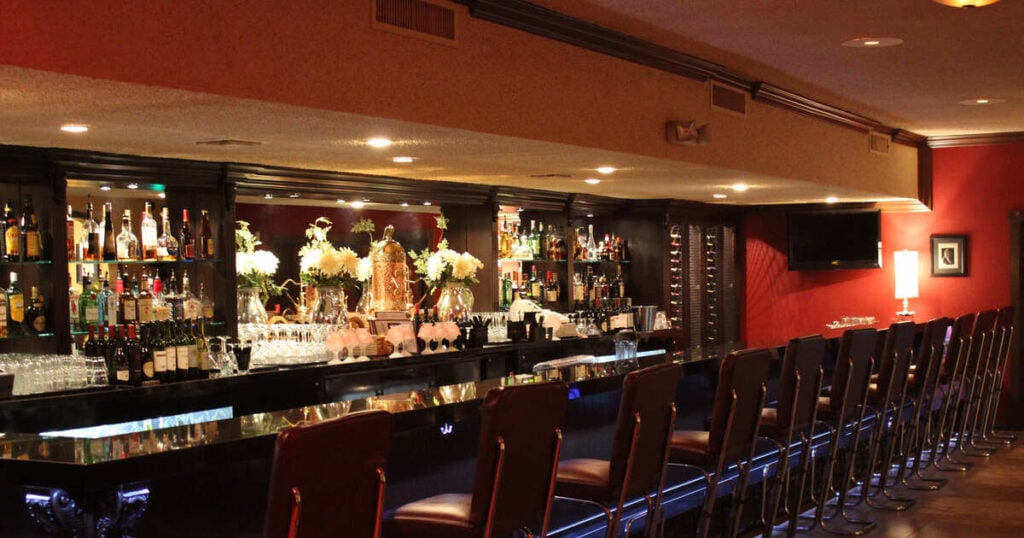 photo source: thrillist.com
When Frank Sinatra gave a Cadillac to a fundraiser, the Italian American Club, which was founded in the early 1960s as a social club for local Italians, decided to construct its own physical facility.
Even after all these years, the club's 12,000-square-foot layout hasn't changed much, and it continues to be located at the same East Sahara address.
The Italian American Club has been in business for more than 50 years. It has a restaurant with three dining areas and a bar that is open from Wednesday through Sunday and serves typical home-style Italian dishes at affordable prices.
Did You Know?
Weddings, receptions, and other family gatherings are routinely welcomed in a 3,000-seat showroom and an outdoor event venue.
---
8. The Golden Steer Steakhouse
Year Established: 1958
Location: 308 W Sahara Ave, Las Vegas, NV 89102
Specialty: steak, seafood & wine
Owner: Dr. Michael Signorelli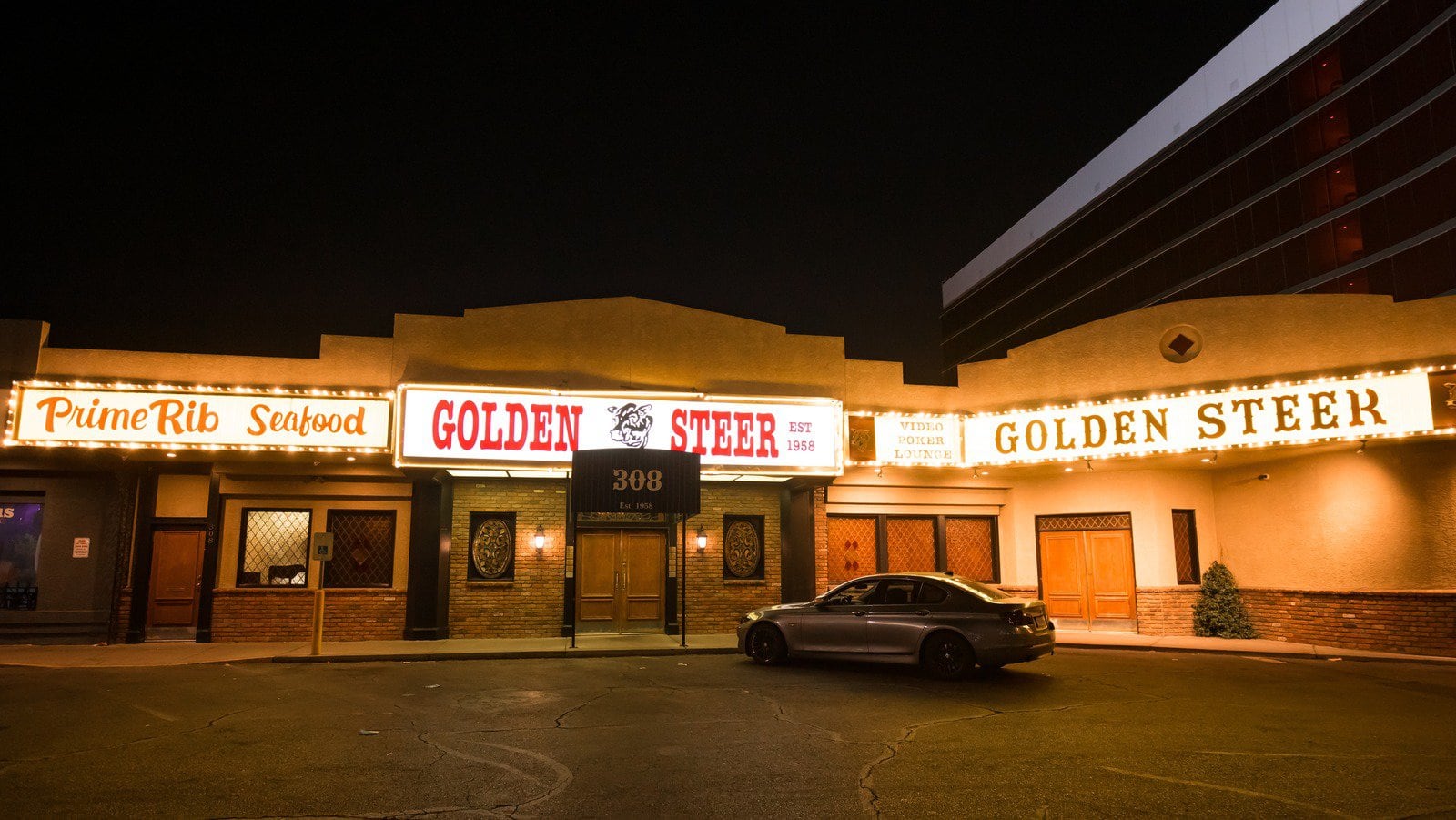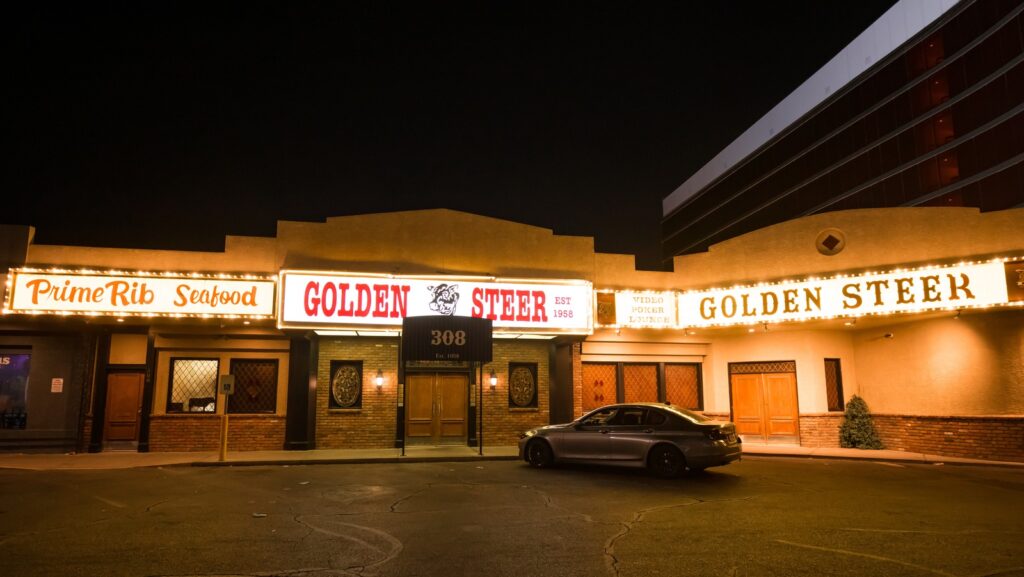 photo source: mashed.com
In 1958, The Golden Steer Steakhouse opened its doors. They had a bar and a dining area and were a modest eatery.
In the 1970s, they added a larger pub with an old Victorian ambiance evoking San Francisco's Gold Rush era. Over the years, they have grown by annexing the nearby establishments.
The renovations were finished in the 1990s to represent the new century while preserving the feel of "Old Las Vegas," when Frank Sinatra, Dean Martin, and Sammy Davis Jr. were just a few of our frequent visitors.
The Golden Steer Steakhouse is well-known for its numerous famous and notorious patrons, including Joe DiMaggio, Elvis Presley, Natalie Wood, Tony "The Ant" Spilotro, Al Hirt, Nat "King" Cole, and Mario Andretti, to mention a few.
Did You Know?
According to the September 2009 issue of Bon Appétit Magazine, they have earned the right to call themselves "The Best Steaks On Earth" for a very long time.
---
7. Gold 'N Silver Inn
Year Established: 1956
Location: 790 West 4th Street Reno, Nevada 89503
Specialty: American foods
Owner: Jacobs Entertainment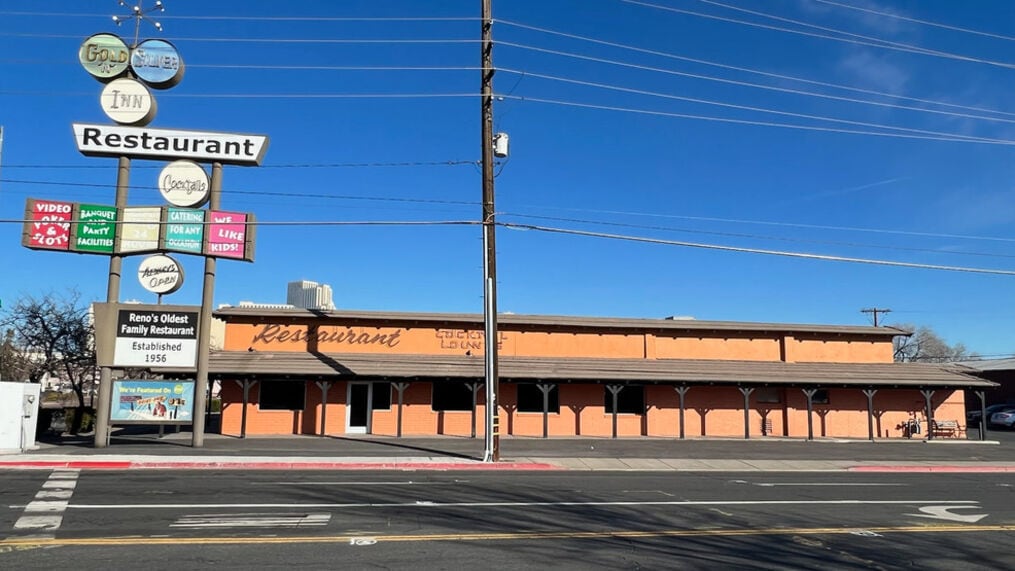 photo source: mynews4.com
Locals have been patronizing the Gold 'N Silver for over three generations due to the constantly excellent meals, reasonable rates, and the kind service they always receive.
The Gold 'N Silver has been a mainstay of Reno's eating scene for 60 years and is the city's oldest casual dining establishment.
The famed Gold 'N Silver Inn's proprietor, Jeffry Paine, sold the property to a division of Jacobs Entertainment, the company behind downtown Reno's Neon Line District. The six-parcel, $6.3 million sale was finalized on January 31, 2022.
Did You Know?
Gold 'N Silver has only ever been closed for one day since it opened in 1956.
---
6. Bob Taylor's Original Ranch House
Year Established: 1955
Location: 6250 Rio Vista St. Las Vegas, NV 89130
Specialty: mesquite-grilled steaks, seafood
Owner: Bob Taylor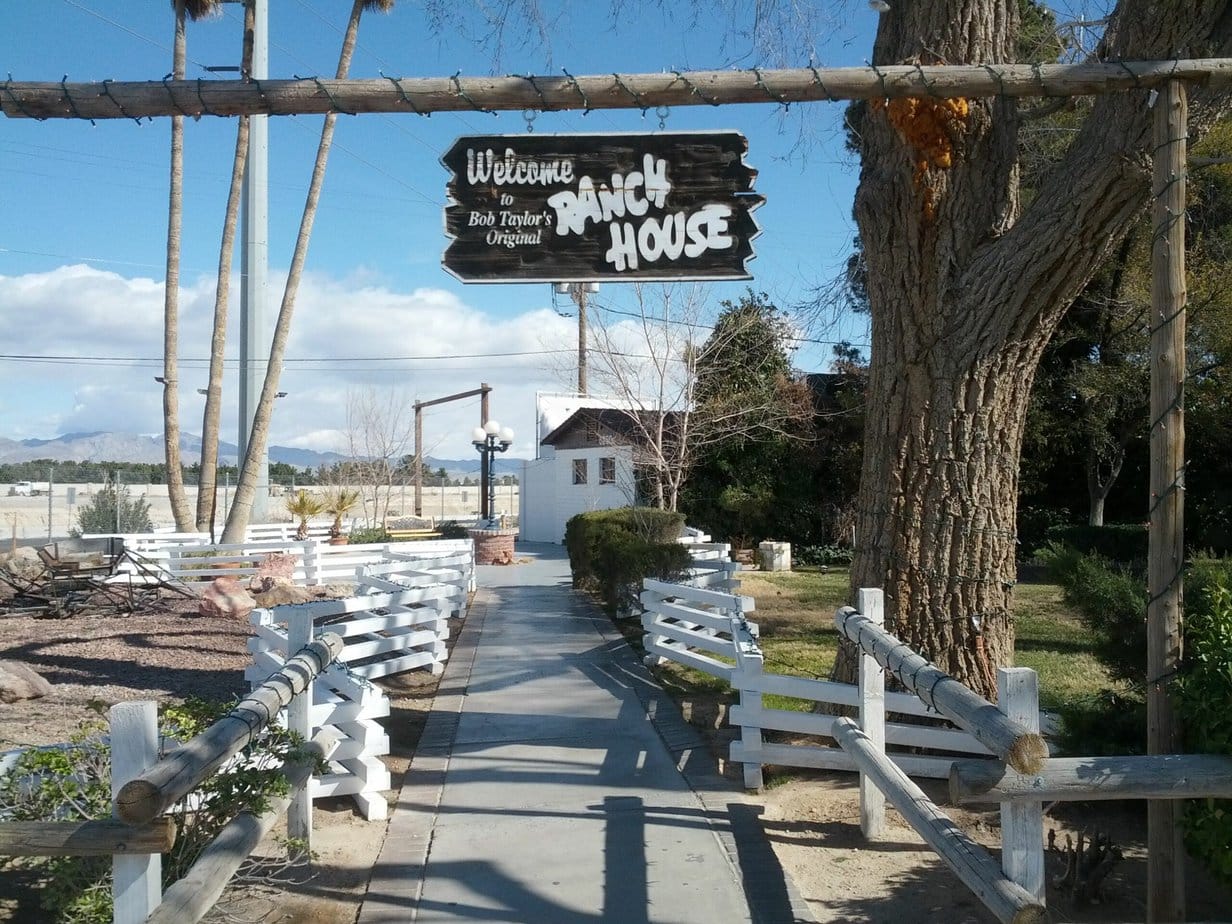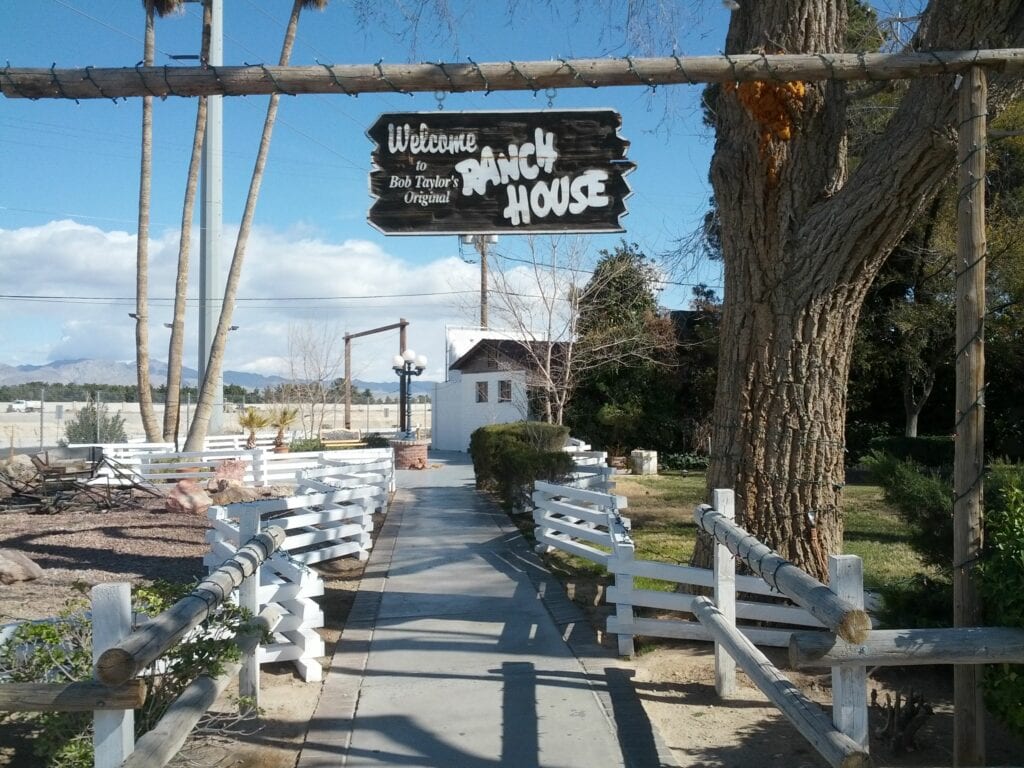 photo source: byoblikeaboss.com
In 1955, Bob Taylor founded the Ranch House Supper Club on 80 acres of secluded desert. Up until 1980, when he sold the eatery and the new owner changed its name to Bob Taylor's Ranch House, he personally sliced and grilled the steaks over mesquite embers for his customers.
Numerous devotees seeking a get-away-from-it-all experience have been enjoying sizzling steaks at Bob Taylor's Original Ranch House's Western-themed eatery since 1955.
The walls of the spacious cocktail lounge and bar are covered in western artifacts including John Wayne posters, saddles, and a colorful collection of spurs held by a number of Hollywood cowboys.
Did You Know?
Bob Taylor's Ranch House is now surrounded by the expanding Centennial Hills neighborhood in the Northwest Valley after formerly being isolated in the midst of the desert on obscure backroads.
---
5. El Torito Mexican Restaurant
Year Established: 1954
Location: 2126 S. Boulder Highway, Henderson
Specialty: Fajitas, enchiladas, tacos, burritos
Owner: Larry Cano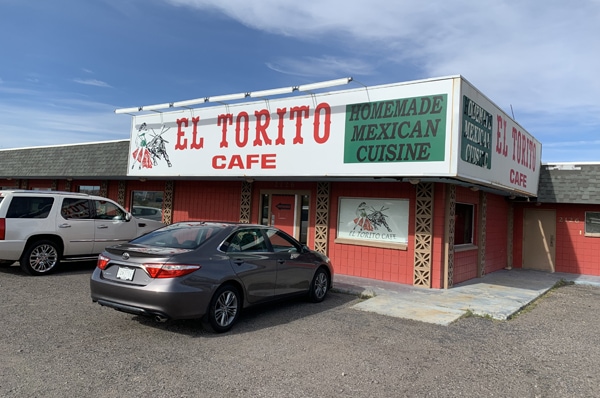 photo source: usmenuguide.com
In 1954, when Larry Cano originally established the first El Torito, he didn't just convert a dilapidated tiki bar into a busy Mexican eatery; he started a revolution.
According to legend, El Torito had a significant role in popularizing traditional Mexican restaurant fare like the frozen margarita, tableside guacamole, and sizzling fajita platters—as well as the finest times to eat them, like Taco Tuesday and Cinco de Mayo.
El Torito is well renowned for its tableside preparations, such as its guacamole cooked to order and flame-grilled fajitas that are delivered sizzling to the table.
Did You Know?
El Torito runs 69 restaurants, mostly in California.
---
4. Coney Island Bar
Year Established: 1945
Location: 2644 Prater Way Sparks, NV 89431
Specialty: American grub & cocktails
Owner: Galletti Family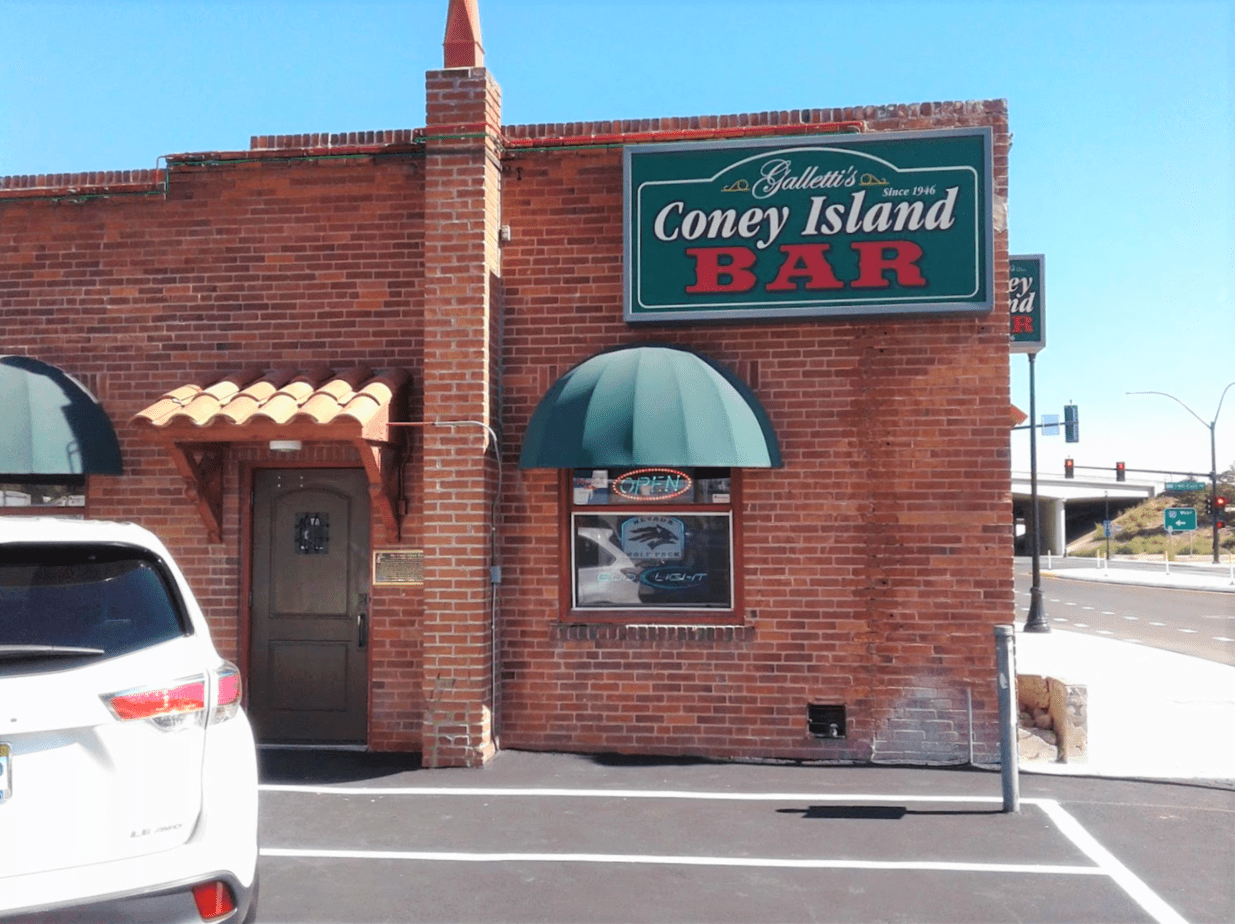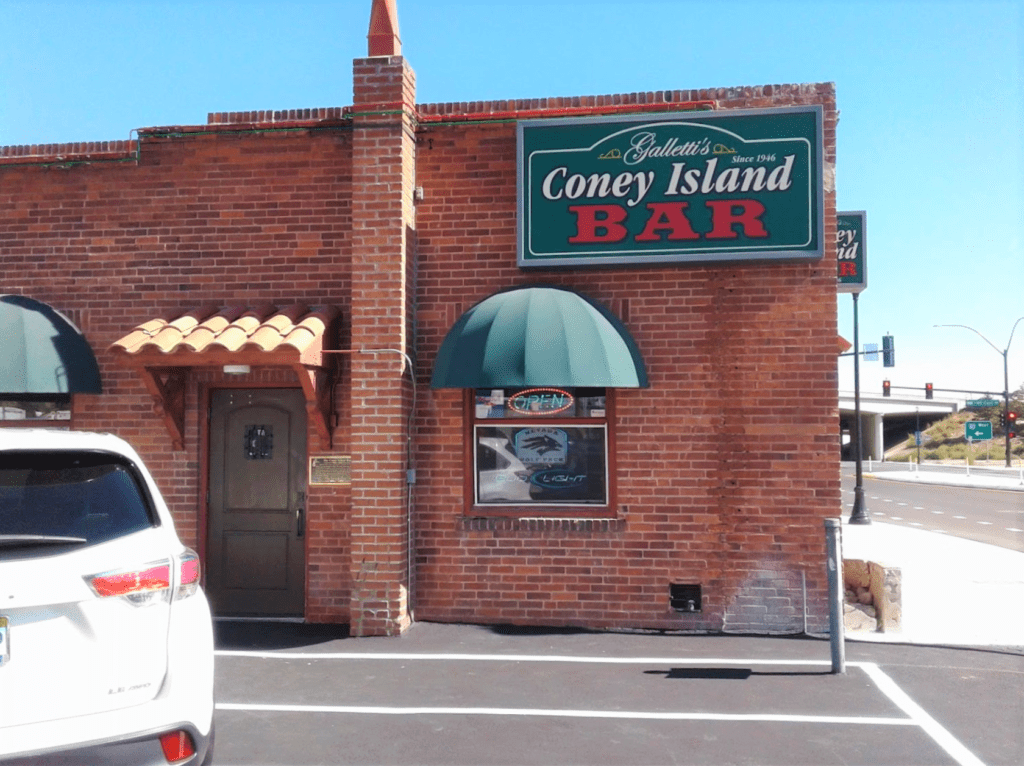 photo source: onlyinyourstate.com
In 1927, Ralph Galletti, a Genoese immigrant, established a wholesale tamale factory and began selling his renowned tamales to several neighborhood eateries. To house a tavern and a tamale manufacturer, Ralph erected the existing brick structure in 1935.
In honor of the theme park across the street from his new structure, he gave it the name Coney Island.
The Coney Island Bar, which is situated where Reno and Sparks meet, has been referred to as "the closest thing to a landmark" Sparks possesses.
Did You Know?
The Coney Island Bar was added to the State Register of Historic Places on June 14, 2007.
---
3. Casale's Halfway Club
Year Established: 1898
Location: 2501 E 4th St, Reno, NV 89512, United States
Specialty: Ravioli, meatballs, pizza & cocktails in an unfussy, throwback-style
Owner: Inez Casale Stempeck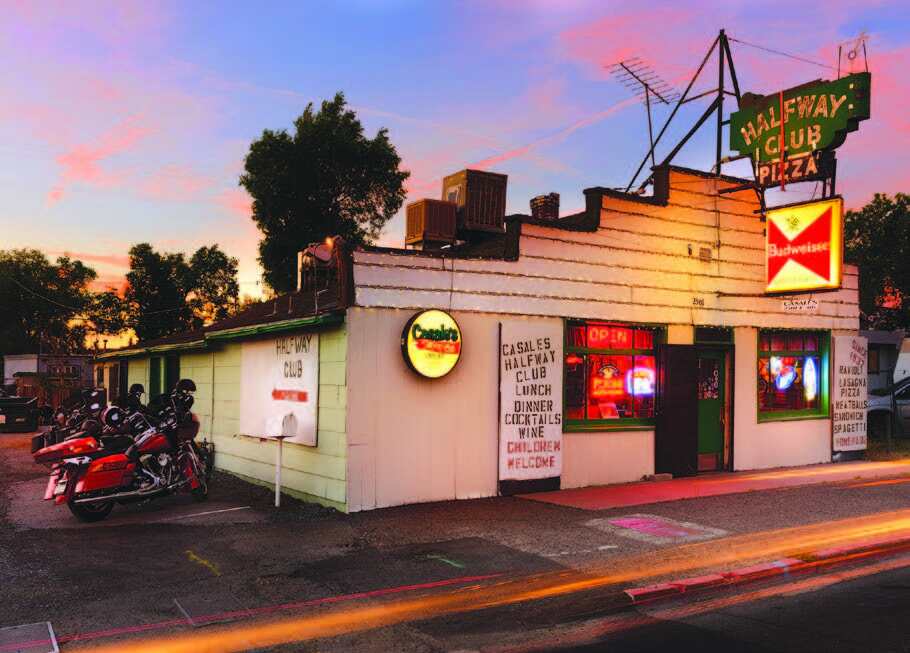 photo source: nevadamagazine.com
The oldest family-run restaurant in Reno-Sparks is Casale's Halfway Club. In 1937, it began on East 4th Street with homemade takeaway kinds of ravioli, and since 1941, it has been a restaurant.
The menu kept growing throughout the years, adding more Italian favorites like pizza and ravioli to the list of offerings. Inez married Casimir Stempeck in 1946; he later joined forces with Inez's brother Jerry to run the company.
In the 1940s, a new ravioli room and storage room were constructed, further converting the structure from a family house to a complete restaurant.
Did You Know?
Nevada Governor Brian Sandoval presented her with a Lifetime Achievement Award in 2013, citing Casale's Halfway Club as the longest continually family-run eatery in Reno and maybe the whole state.
---
2. Little Waldorf Bar & Grill
Year Established: 1922
Location: 1661 N. Virginia Street, Reno Nevada
Specialty: burgers, BBQ, salads, pizza
Owner: Red Waldorf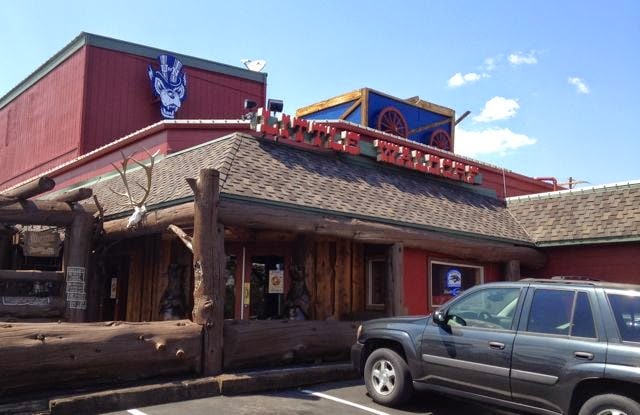 photo source: analieninsouthreno.blogspot.com
Red Waldorf, a veteran of World War I, opened the Little Waldorf Saloon in Reno in 1922 and brought with him his legendary culinary talents. Every Wolf Pack football victory over the course of several years saw the cannon fired.
Red left New York and set off for the West with little more than his renowned cannon, a skillet, and his aspirations. In 1922, he landed in Reno and immediately fell in love with it. The Little Waldorf Saloon was created there when he bought an abandoned warehouse.
Due to his superb cuisine and the antique cannon he installed on his roof and fired off with each college football victory, his saloon quickly became a Reno landmark.
With its excellent cuisine and enjoyable ambiance, the college bar and restaurant is still making waves today.
Did You Know?
Red Waldorf's cannon, which was specially created in France, was widely regarded as the biggest one fired throughout the whole battle.
---
1. The Martin Hotel
Year Established: 1898
Location: 94 West Railroad St. Winnemucca, Nevada
Specialty: soup, salad, Basque beans, Basque side dishes, home-baked bread
Owner: Basque Families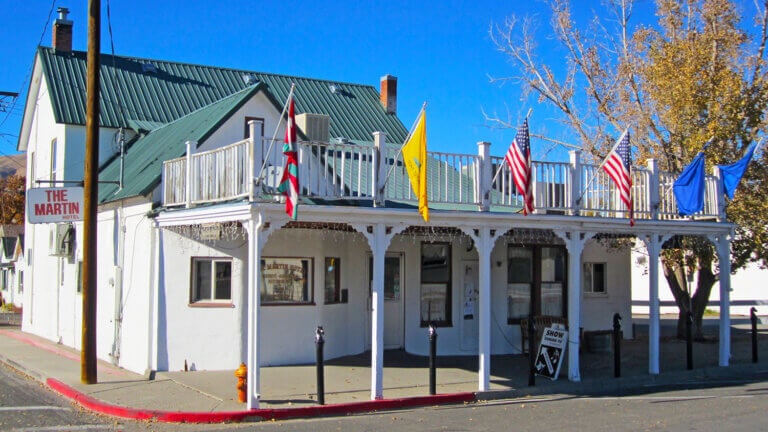 photo source: travelnevada.com
The Martin Hotel is the oldest restaurant in Las Vegas that has been operating since 1898.
Alfonso Pasquale founded the Roman Tavern and Restaurant sometime between 1898 and 1908. The Martin Hotel was the company's name when Augustine A. Martin and Elisee Henri Martin, both from France, bought the structure in 1913. Following a fire in 1920, the structure was rebuilt to accommodate twenty-five rooms and a restaurant.
After Augustine Martin's passing, the Martin Hotel remained open as a hotel and restaurant. Up until the 1970s, Basque families, including Rosie Uriguen, Forgonnes, Bilboa, and Yrueta, owned and operated it.
Many of their recipes, including their renowned salad dressing, which they currently produce and market, were created by Rosie.
Did You Know?
Before being sold to William Prescott, who changed the name to the Prescott Hotel in approximately 1901, the hotel had a number of different proprietors.
OTHER POSTS YOU MAY BE INTERESTED IN