Portland is a city that has grown up with a lot of history, and the bars in Portland are no different. It is a city known for its bars of all types. From dive bars to hipster-friendly hangouts, Portland has a lot of places to get your drink on.
These establishments were built before the city's growth spurt when it was nothing more than a small town with a river running through it.
Some of the bars in Portland are older than most and offer a unique experience. Be it the bar that helps you get through a long day of work, the hangout spot where you go to unwind after a long week, or even just one of those places that serve up delicious and fresh cocktails — Portland has more than its fair share of amazing bars.
Read on and taste history as this article unravels you to the oldest bars in Portland.
8. Lutz Tavern
Year Established: 1947
Location: 4639 SE Woodstock Blvd, Portland
Owner: Robert Kowalski
Status: Still Operating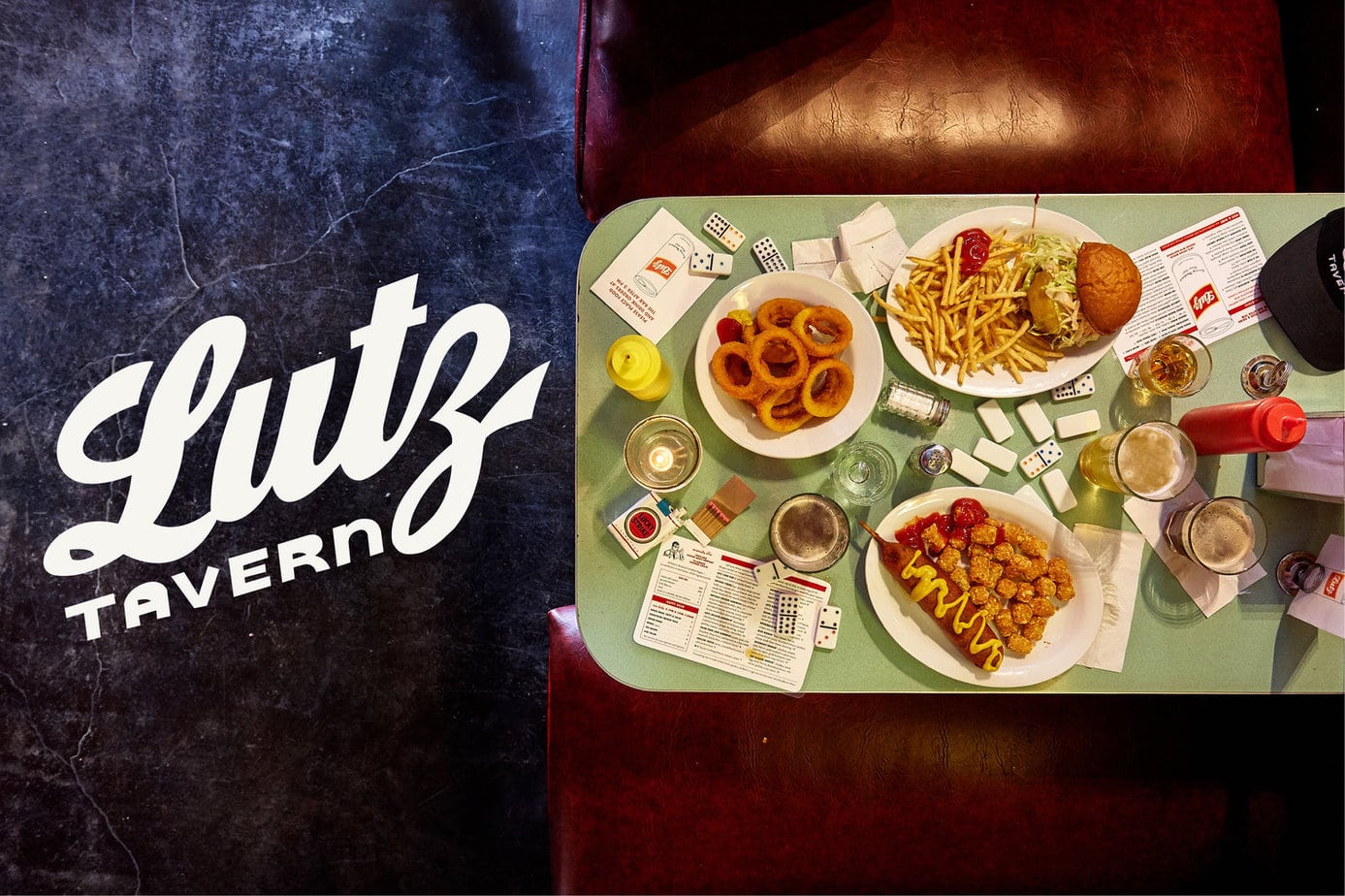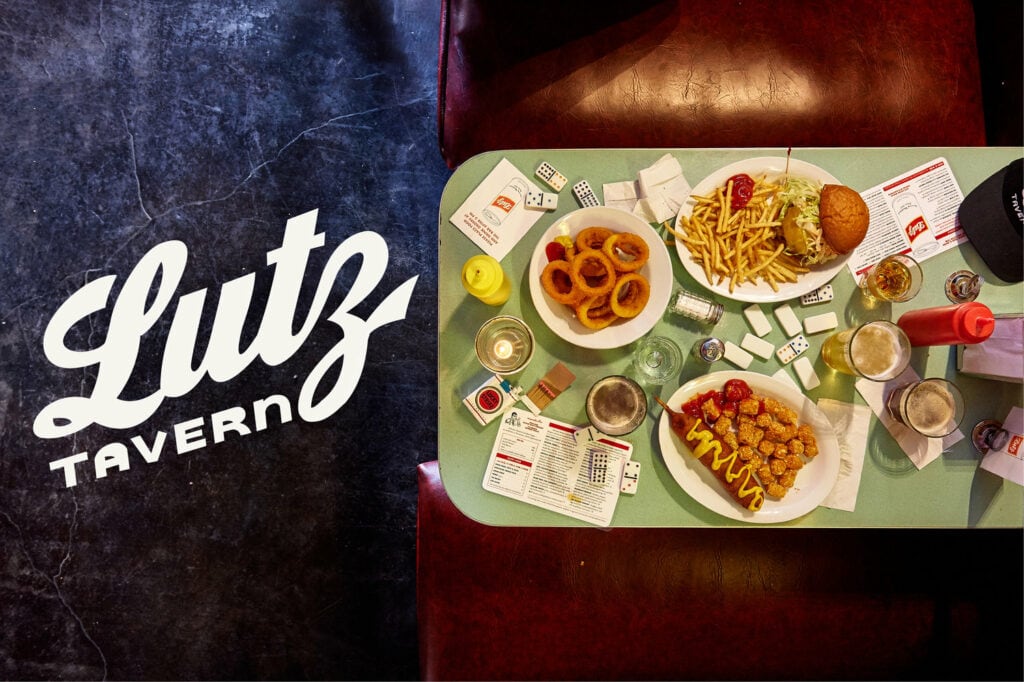 photo source: Lutz Tavern
In the American city of Portland, Oregon's Woodstock district, there is a tavern called Lutz Tavern. It was founded in 1947 by the Lutz family, who retained possession until the Barisich family bought it in 1954. Locals from the working class and Reed College students visit the tavern, which is credited with popularizing Pabst Blue Ribbon beer.
Barisich inquired whether she may sell a case of what was once thought of as premium beer in the 1990s while her parents still ran the pub. Her attempt to market premium beer was successful. Blitz-Weinhard immediately acknowledged Lutz for having served the most Blitz beer of any business.
Did You Know?
The Barisich family owned and operated Lutz for 56 years till it closed its doors in 2010. In 2011, it reopened under new ownership and management.
---
7. Heathman
Year Established: 1927
Location: 712 SW Salmon Street; Portland
Owner: Taylor-Clark, Inc.
Status: Still Operating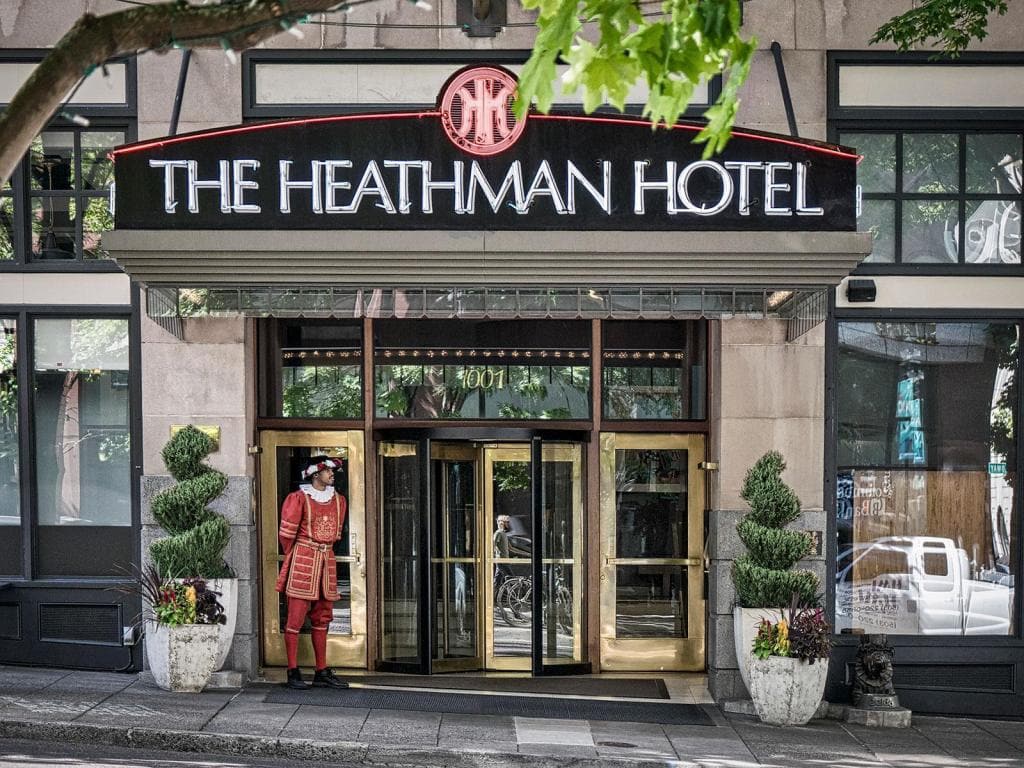 photo source: Agoda
The New Heathman Hotel, now known as the Heathman Hotel, was first constructed in Portland, Oregon, and inaugurated in 1927. It is one of the few historically significant hotels in Portland. Prominent politicians, upper-class investors, railroad magnates, and timber barons sought a hotel that would match their social standing and satisfy their need for luxury and perfection.
It had 300 rooms and was 11 floors high. With French-inspired food and creative drinks, Heathman Restaurant and Bar offers a casually formal dining environment that may translate to a cozy but enjoyable experience.
Did You Know?
During the 1980s renovation, The Heathman purchased several unique works of art and started a campaign to encourage the visual arts. With a concentration on American artists, primarily those from the Northwestern United States, the hotel's collection consists of 250 original paintings, photos, and works on paper.
---
6. Virginia Cafe
Year Established: 1914
Location: 820 SW 10th Ave. Portland
Owner: Peter Goforth and Bob Rice
Status: Still Operating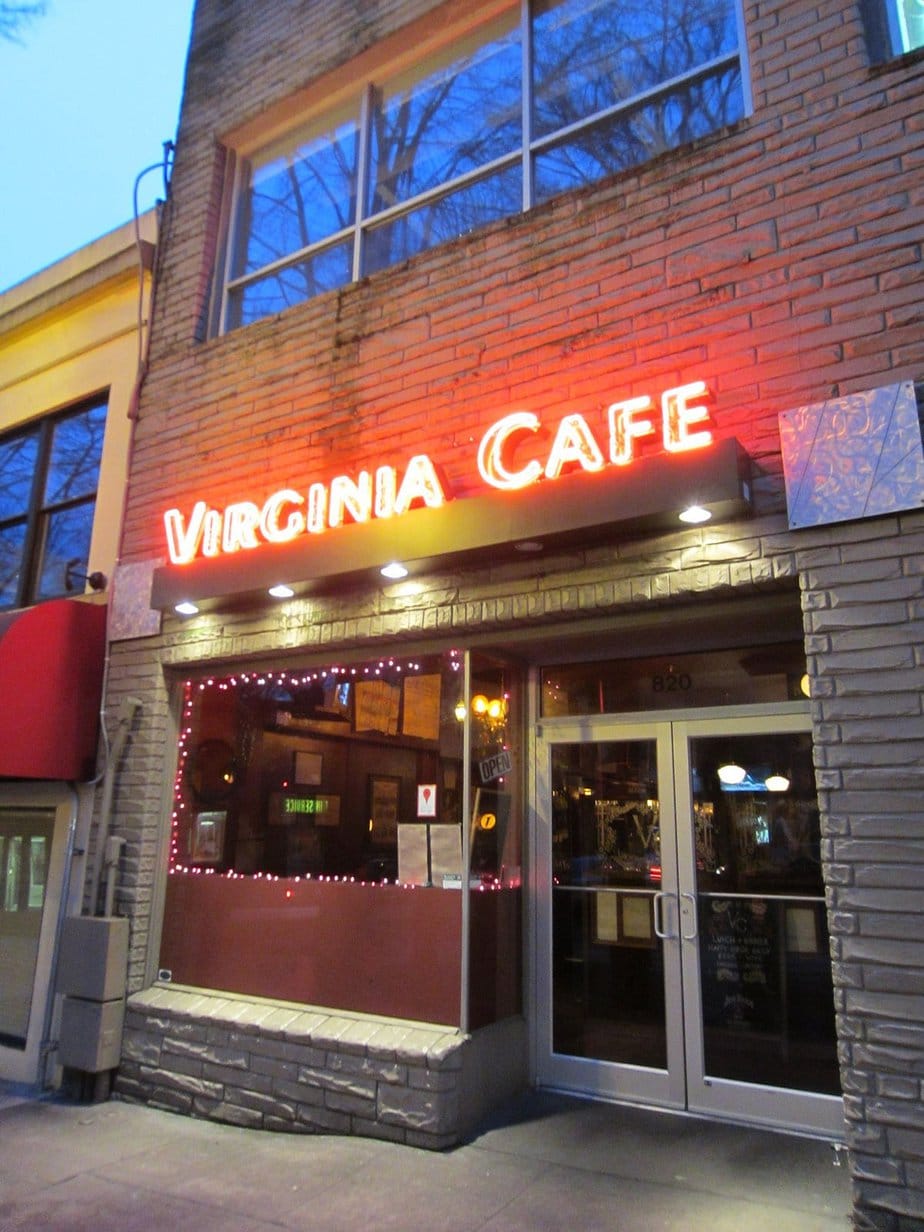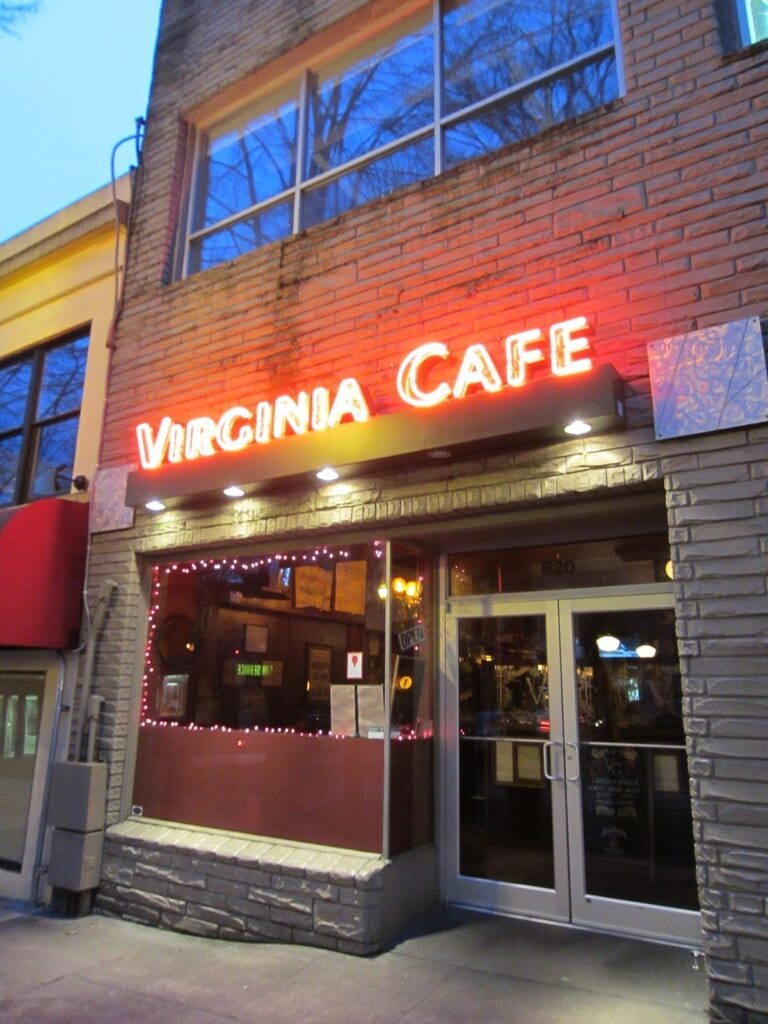 photo source: Wikipedia
Three Greek immigrant brothers founded the first Virginia Cafe in 1914 at 1014 SW Stark Street after losing their jobs. The café generated most of its money during Prohibition by selling sandwiches and soups to a lunch clientele because alcohol could not be served there.
Asa Arnsberg, a Portland-based real estate investor, finally acquired ownership of the company after Christopher's son Constantine "Guss" Dussin.
Rumors of the building's sale would force all of the occupants to relocate, and the construction of a 36-story tower in their place emerged in January 2007. The Virginia Cafe, which had been operating consistently in the heart of Portland since 1914, looked to be the end of the road.
Did You Know?
Surprisingly, a new location was identified, and work on the former Willamette Week headquarters started on September 17th, 2007. Many of the previous furnishings and stalls traveled to the new site, and one of them ended up in the Oregon Historical Society.
---
5. Dan & Louis Oyster Bar
Year Established: 1907
Location: 208 SW Ankeny St, Portland
Owner: Wachsmuth Family
Status: Still Operating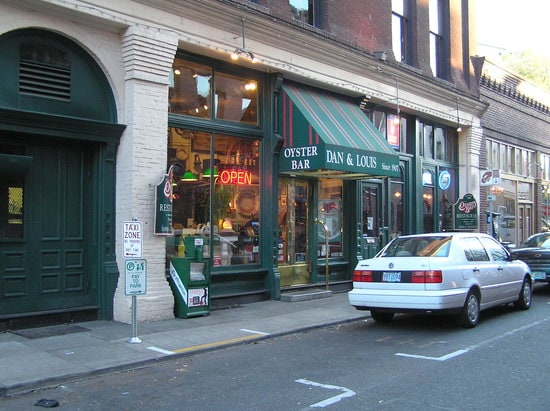 photo source: Trip Advisor
As suggested by the name, it specializes in raw oysters and an oyster stew that the restaurant has been serving since 1919. These oysters come from Yaquina Bay and other locations. Since Louis C. Wachsmuth began it as a raw oyster bar in 1907, the restaurant has operated out of the same premises.
In 1919, after Wachsmuth took over the Merchant's Exchange Saloon's food bar, the menu was enlarged. Then, 1937 and 1940 saw the addition of dining rooms. So for more than 113 years, Dan & Louis Oyster Bar has been serving its famous oysters, seafood, drinks, and local beer.
Did You Know?
Meinert Keoni Wachsmuth continues to run the restaurant today, which the Wachsmuth family still owns.
---
4. White Eagle Saloon
Year Established: 1905
Location: 836 N Russell St, Portland
Owner: William Hryszko and Bronisław Sobolewski
Status: Still Operating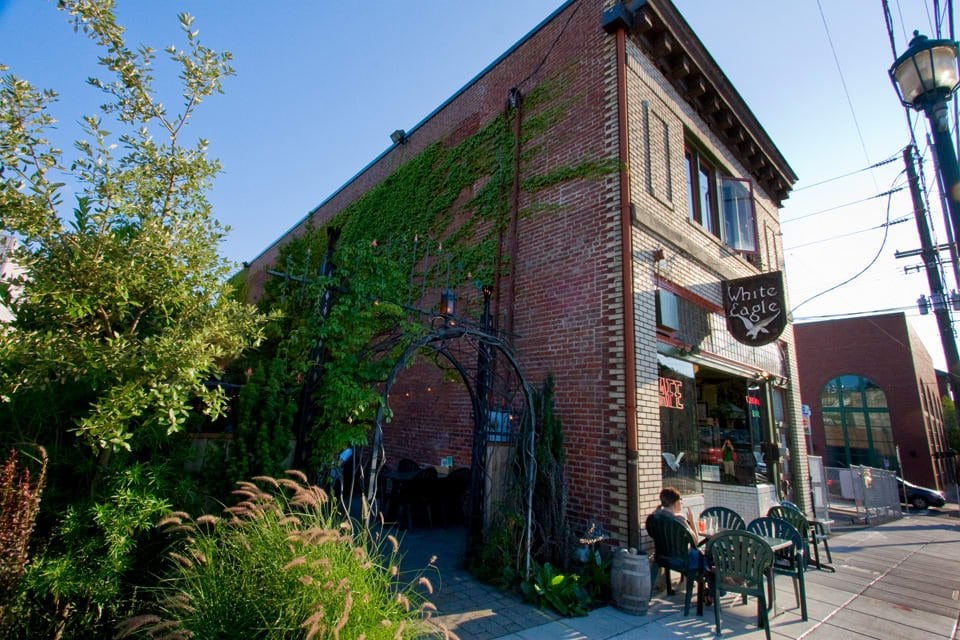 photo source: portlandmusicmonth.org
The White Eagle was once referred to as the B. Saloon Soboleski & Company. A previous timber building from the 1880s was where the initial saloon was founded in 1905. The outdated commercial building was replaced in 1914 with the current straightforward two-story stone building.
The new company was founded by Polish immigrants William Hryszko and Barney Soboleski.
The bar reportedly started engaging in illicit activities, including prostitution and gambling, by the 1910s due to intense rivalry.
The establishment's name was changed to Hryszko Brothers Saloon in 1914 when Barney Soboleski lost his ownership stake in the company. A new one also replaced the previous building with a brick frame.
Did You Know?
Many saloons and bars in Portland offered free meals in the early days of business to draw in more patrons to their institution.
---
3. Kelly's Olympian
Year Established: 1902
Location: 426 SW Washington St, Portland
Owner: Ben Stutz, Jeff Mincheff, and Jacqulyn Mincheff
Status: Still Operating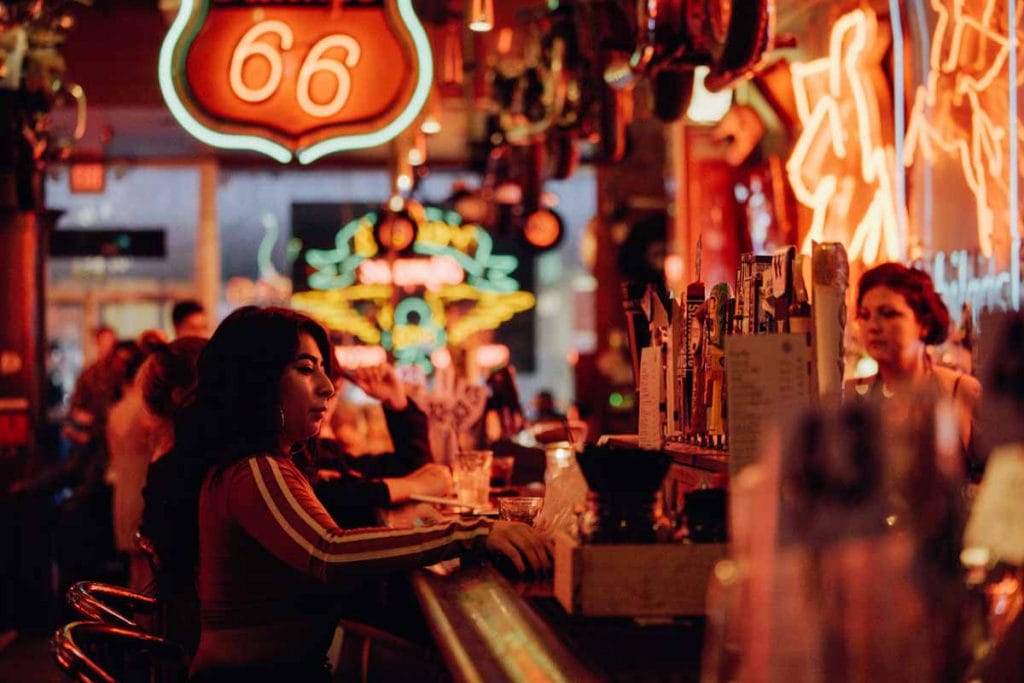 photo source: Kelly's Olympian
The entirety of Kelly's Olympian's life was spent under the ownership and management of the Portland-based Powers family for three generations. Recently retired Greg Powers has transferred ownership to local company partners Ben Stutz, Jeff Mincheff, and Jacqulyn Mincheff.
It was a well-liked meeting place at the beginning for residents and passing travelers, including timbermen, sailors, shipyard workers, dock workers, and others.
In addition to being a well-liked pub, it was regarded as having one of Portland's most well-known card rooms and was a true icon. According to legend, Portland's basement was home to multiple hidden passages to the Shanghai Tunnels, where Chinese immigrants and dockworkers resided and traveled.
Did You Know?
The centerpiece of Kelly's is a collection of twelve perfectly restored vintage motorcycles hung from the ceiling and scattered throughout the space. The magnificent motorbike collection of one of the owners, a motorcycle enthusiast, has finally found a home.
---
2. Huber's
Year Established: 1879
Location: 411 Southwest 3rd Avenue, Portland
Owner: James David, Lucille Louie
Status: Still Operating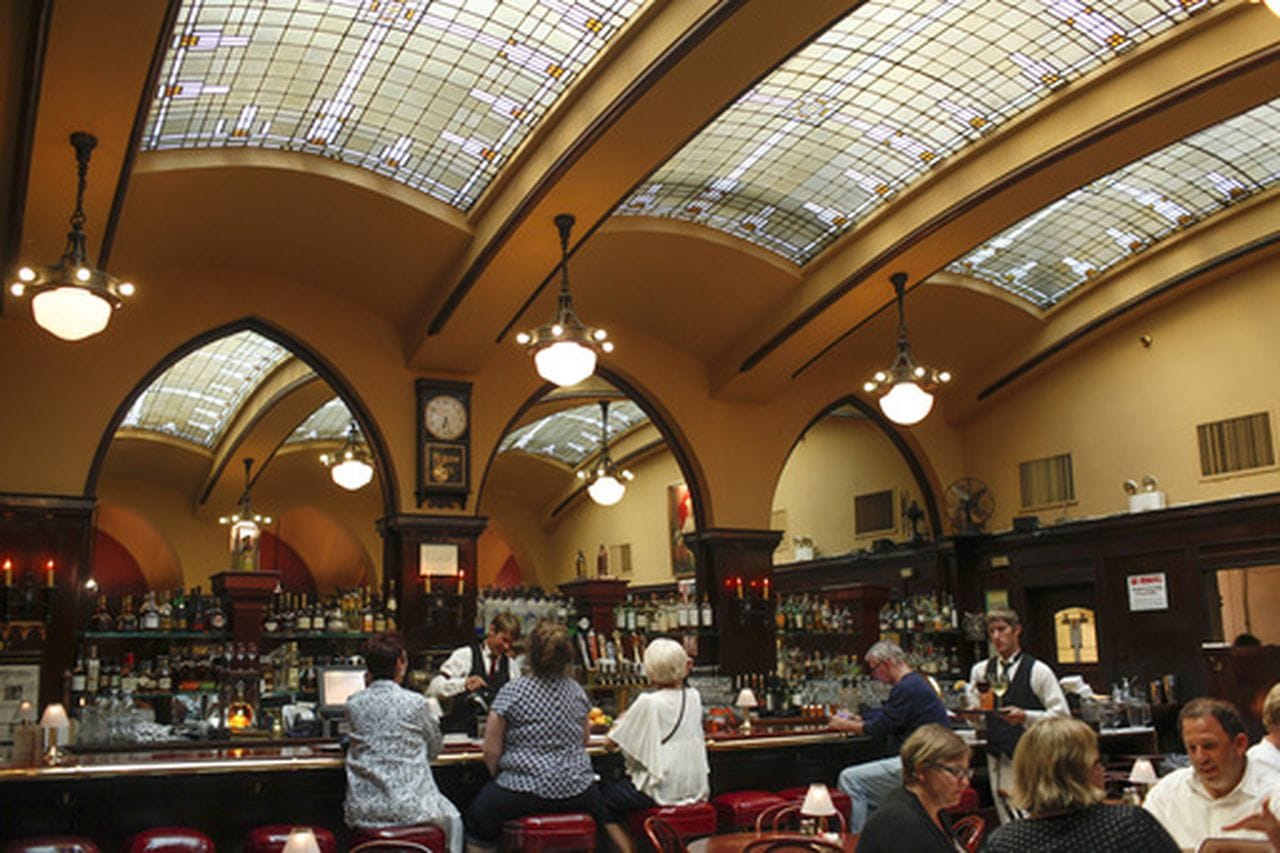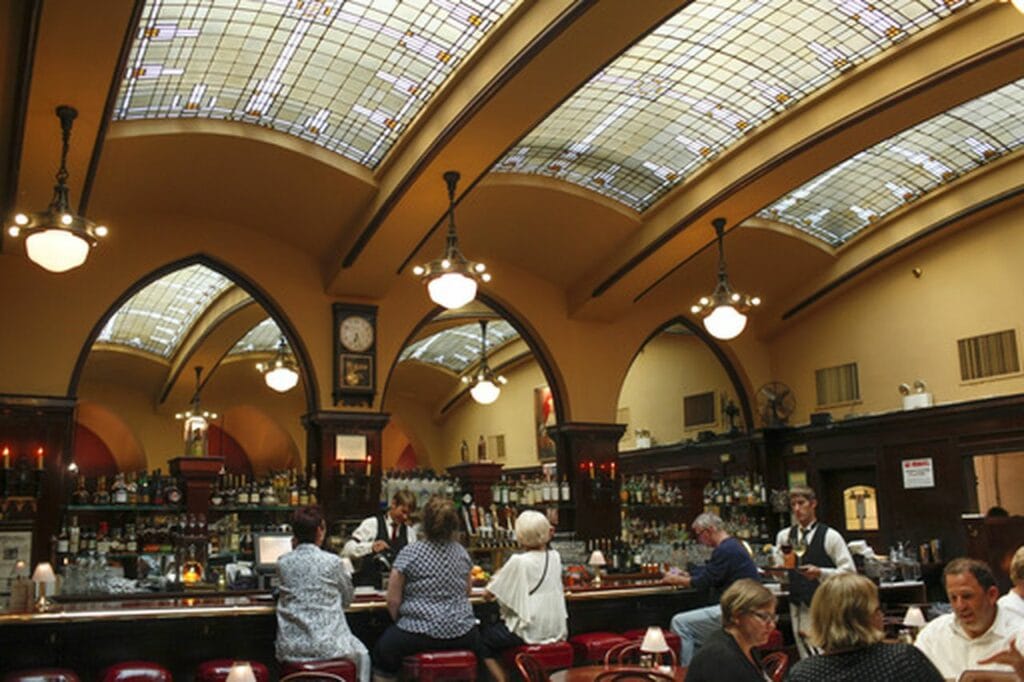 photo source: Oregon Live
Having opened its doors in 1879, Huber's, claims to be one of Portland, Oregon's oldest dining establishments. Huber's is frequently cited as a top Portland restaurant because of their Spanish coffee and turkey dinner.
Spittoons, ceiling lights, a pewter wine stand, brass cash registers, fans, and working clocks from the original date are still there and serve as "reminders of its rich past."
The Povey Brothers Studio created the golden and amber skylight for the restaurant. Huber passed away in 1912, and Jim Louie assumed business control. The Huber's turkey dinners that are still well-known today were made famous by Louie, a Chinese immigrant stowaway.
The saloon was transformed into a restaurant and speakeasy during Prohibition, so alcoholic beverages and food could still be served.
Did You Know?
Following Frank Huber's acquisition of The Bureau Saloon, the business's name was altered to its present form.
---
1. Mathew's Pub
Year Established: 1872
Location: 133 Free St. Portland
Owner: Bob Ruminski
Status: Still Operating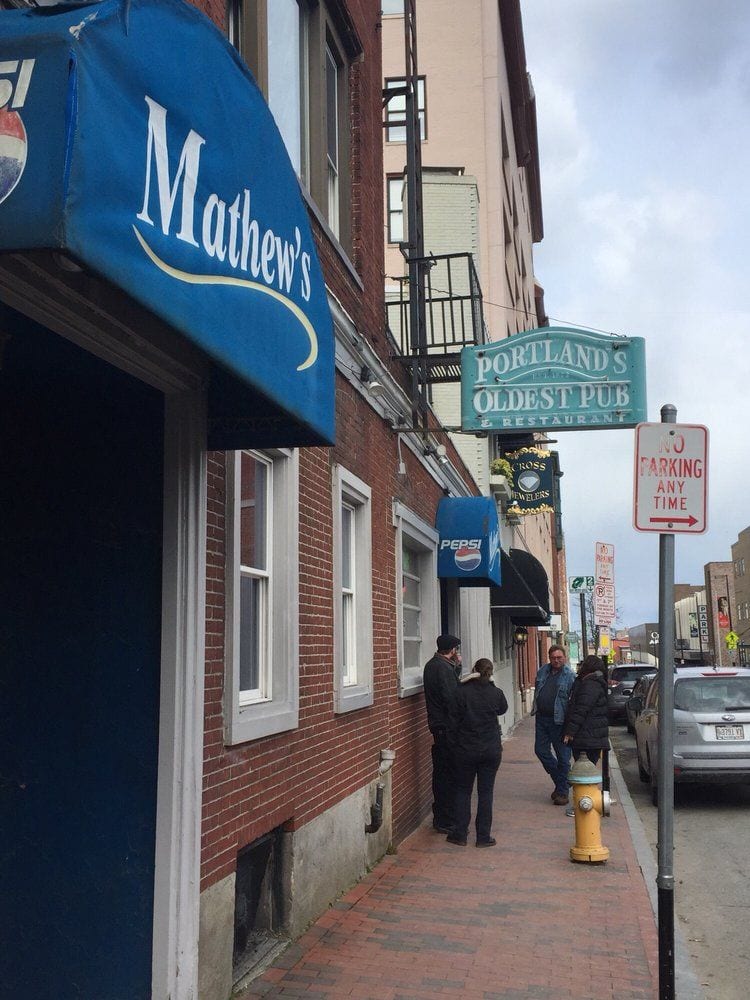 photo source: Maine.com
As "Portland's Oldest Pub," Mathew's claims to have been established in 1872. With the help of the posh pubs, eateries, and cafés on Free Street, Mathew's has withstood prohibition and is still operating today.
If you enjoy dingy bars, Mathew's has a lot of character. It also has a subdued rooftop deck that is great in the summertime.
Seating options include both indoor and outdoor areas. Mathew's is known for its warm hospitality, greatly influenced by its friendly personnel. One may describe the service at this establishment as good. It is said that prices are reasonable here. The ambiance is unusual, as many visitors have noted.
Did You Know?
An alt-right group 'Proud Boys' have been conducting regular meetings in this pub. Several protests and rallies were also held outside the bar.
OTHER POSTS YOU MAY BE INTERESTED IN