California is home to some of the oldest bars in the United States. It is a state where people are friendly and generous, making it easy to build a community around the bar and create a social network to help your business grow. It has more than its fair share of bars, and there's one for every type of drinker.
The history of California bars is as diverse as it is old. From the saloons of gold miners in the mid-1800s to the dive bars of today, there's a lot to unearth about your favorite watering holes. While many of California's best bars are waiting for you to visit them, some will surprise you with their age.
We've researched the oldest bars in California, so you don't need to.
12. Cafe du Nord
Year Established: 1906
Location: 2174 Market St. The Swedish American Hall, San Francisco, CA
Owner: Dylan MacNiven
Status: Yes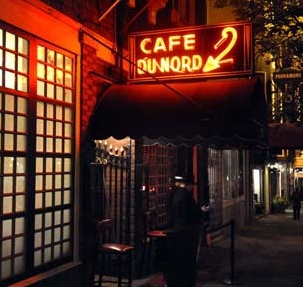 photo source: Wikipedia
Internationally renowned performers, up-and-coming bands, and local artists have all performed at Cafe Du Nord and The Swedish American Hall almost every night of the week. The 320-person Cafe Du Nord is a concert venue located on the basement floor of the historic Swedish American Hall.
The venue offers a music schedule and may be rented for special events, including business happy hours, private birthday celebrations, and distinctive wedding receptions.
Cafe du Nord has direct access from Swedish American Hall through hidden inner stairs and is available for rental alone or as part of a whole building purchase.
Did You Know?
Numerous bands that are now well-known were initially introduced to the public at these locations.
---
11. Golden Gopher
Year Established: 1905
Location: 417 W 8th St. Los Angeles, CA
Owner: Cedd Moses
Status: Yes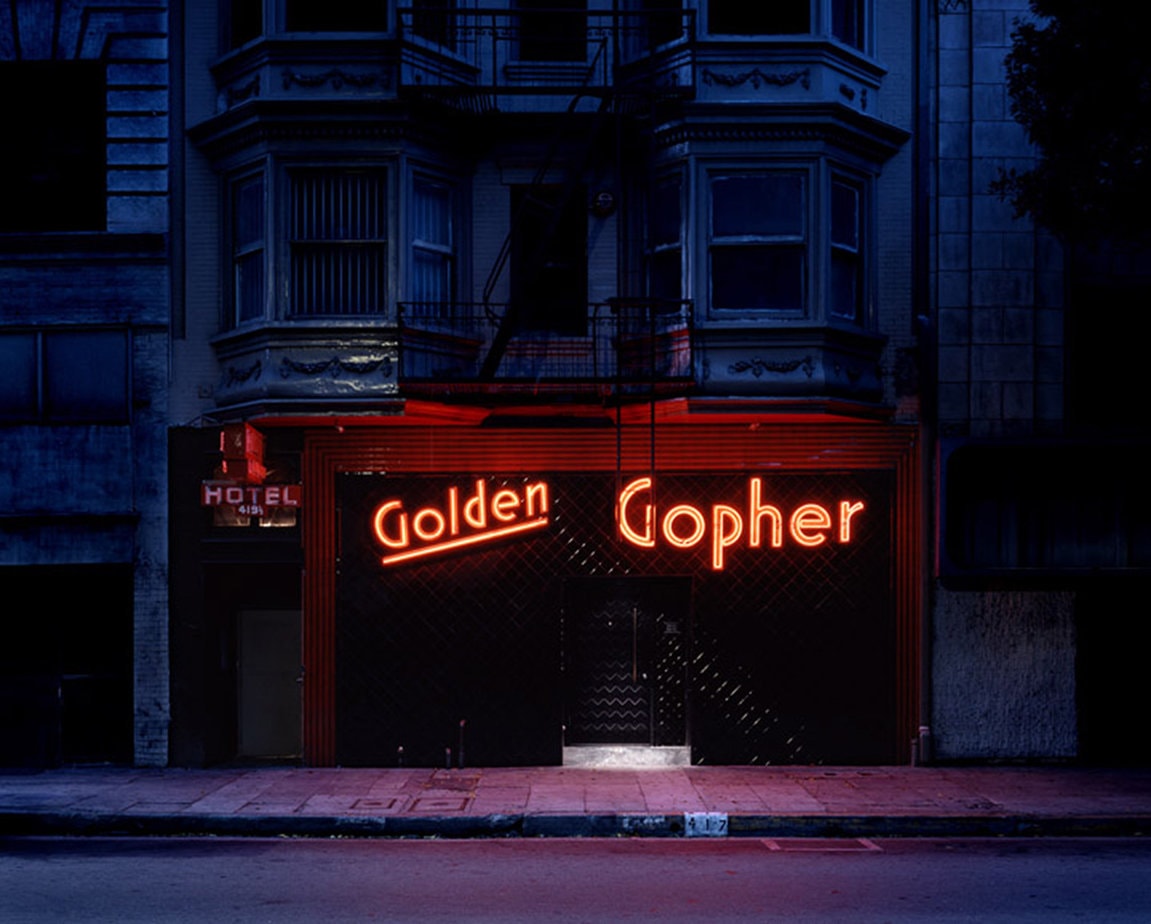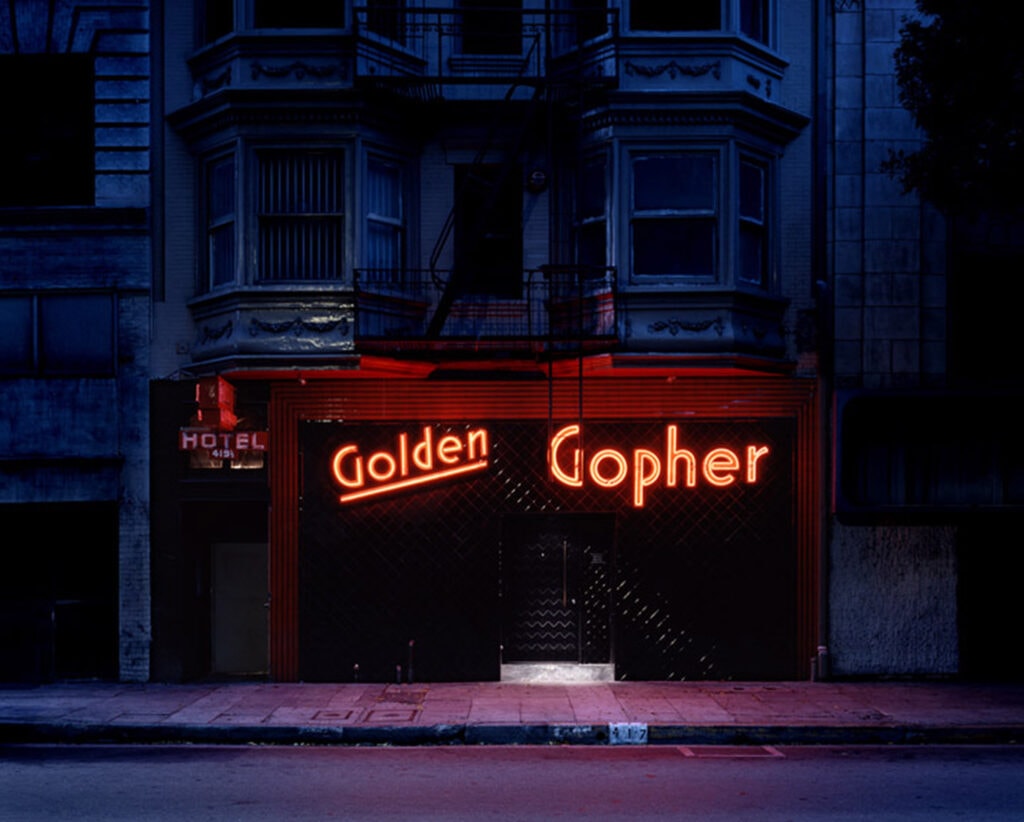 photo source: Time Out
The iconic building, formerly known as the Golden Sun Saloon and bought by President Teddy Roosevelt in 1905, reopened in Downtown Los Angeles as the Golden Gopher in 2004. 213 Hospitality, led by Cedd Moses, was the first hospitality developer to stake a claim in the neighborhood's important historical structures by redefining them as cultural destinations.
The Spirited Group collaborates with The Golden Gopher and 213 Hospitality as The Spirited Coalition for Change. The group strives to generate awareness and funds to address the city's homelessness situation.
Did You Know?
Due to its antiquity, the institution is exempt from following several current rules, such as those that forbid the sale or placement of alcohol within a specific radius of the establishment's front entrance or liquor-to-go restriction.
---
10. Alhambra Cocktail Lounge
Year Established: 1904
Location: 216 W 11th St, San Pedro, CA
Owner: Kimberly Z.
Status: Yes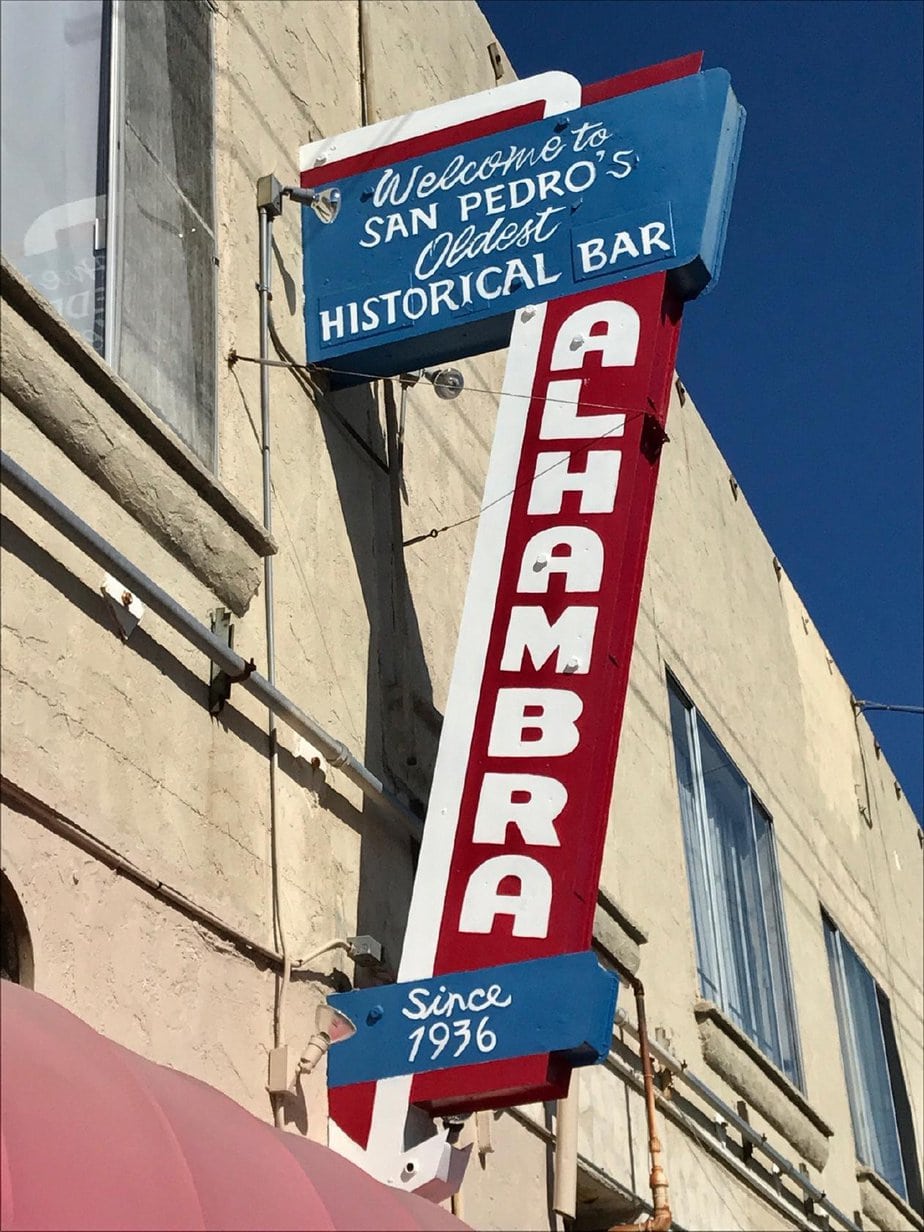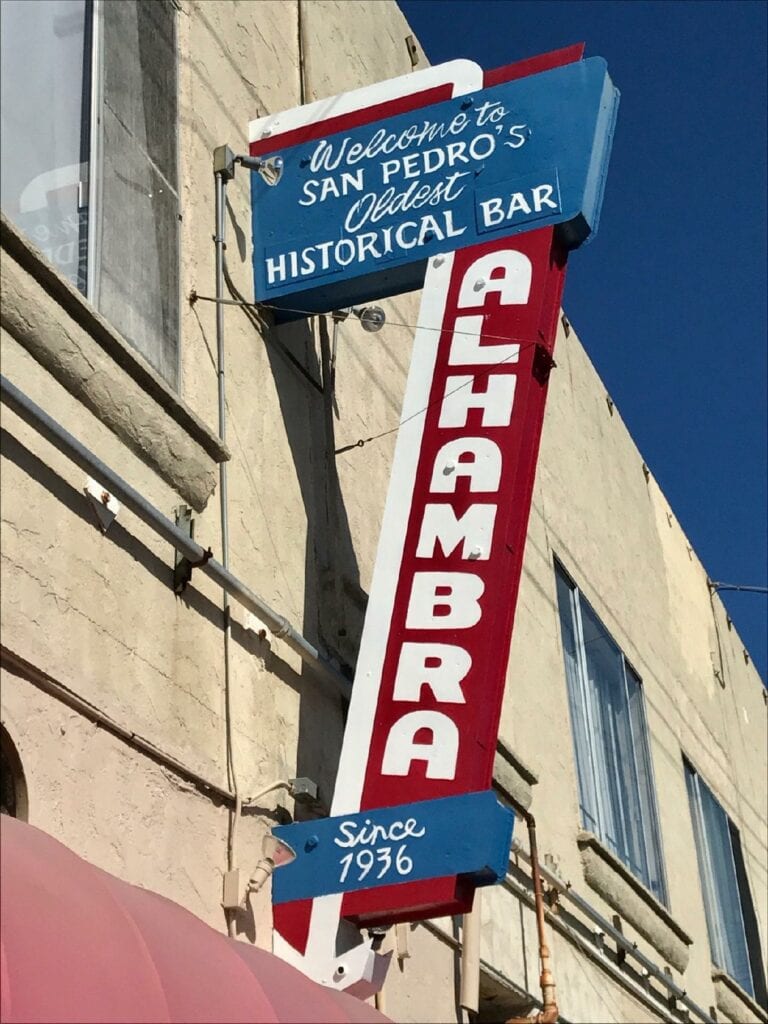 photo source: Restaurant Guru
The Alhambra Cocktail Lounge was established in San Pedro in 1904 and has been around since 1936 in its current configuration. Today, it's a genuine dive bar that hasn't been repaired, with a somewhat shady reputation.
Alhambra provides booze, including beer and wine. They offer a great online jukebox, and you can enjoy beer pong every day of the week, along with playing pinball, darts, and gaming machines. In addition, they provide live music on the first Saturday of the month.
Did You Know?
Previously known as the old city hall, the Alhambra Cocktail Lounge is rumored to have prison cells beneath the bar, directly beneath the jukebox.
---
9. Big Dean's Oceanfront Café
Year Established: 1902
Location: 1615 Ocean Front Walk. Santa Monica, CA
Owner: Marty M.
Status: Yes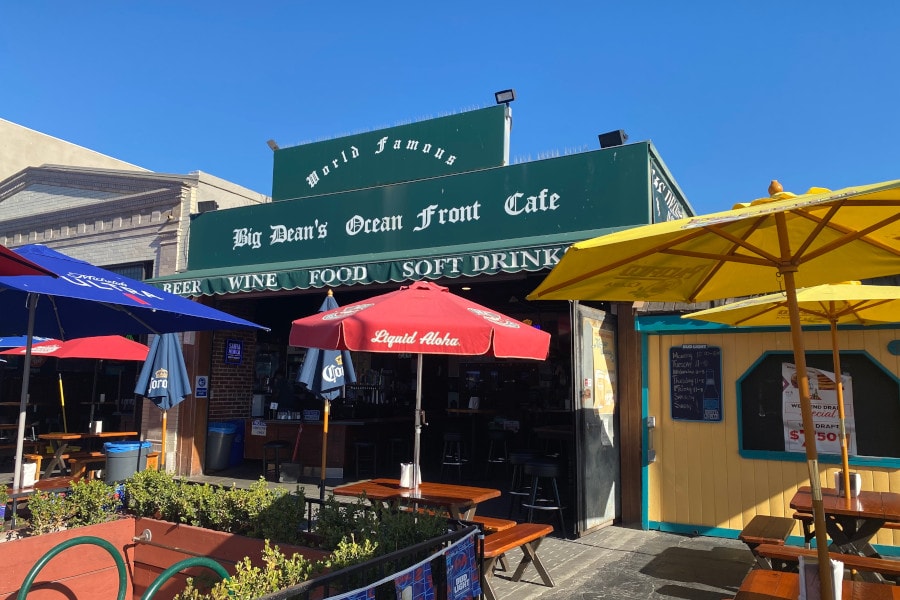 photo source: bigdeansoceanfrontcafe.com
Big Dean's, formerly known as Laring's Lunch Room in 1902, was a famous location for many years. Big Dean's took over the well-liked café in the 1970s, drawing celebrities like Robert Wagner, Cary Grant, George C. Scott, and Natalie Wood, lifeguards, bodybuilders, cyclists, and circus performers.
With delicious menu options from Big Dean's OceanFront Café in Santa Monica, California, you can dine well on a budget and sate your hunger. Their bar and grill serve an enormous variety of the best-tasting cuisine in the neighborhood, including buffalo wings, chicken fingers, grilled hamburgers, and hot dogs.
Did You Know?
Big Dean's was voted part of LA's 101 Best Bars.
---
8. Bus Stop Saloon
Year Established: 1900
Location: 1901 Union St, San Francisco, CA
Owner: Joseph Wallace, Robert Lemons
Status: Yes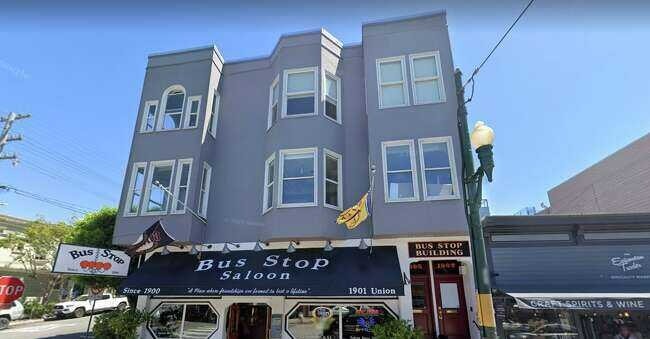 photo source: newsbreak.com
The area, which is in the thriving, developing Cow Hollow neighborhood, also provides retailing, a variety of restaurants, and some fun nightlife choices. Bus Stop Saloon has been there for a century, and part of the reason for its durability is undoubtedly the lively crowds and consistently available beverages.
You may reserve a table right in front of the octagonal windows or play a casual game of pool at one of the pool tables. Even better are the excellent, reasonably priced drinks surrounded by sports memorabilia. Drink costs are considerably lowered at happy hour.
Did You Know?
According to the San Francisco Business Times, the century-old sports pub will soon open a restaurant named Left Door on the structure's second floor.
---
7. Little Shamrock
Year Established: 1893
Location: 807 Lincoln Way. San Francisco, CA
Owner: Saeed Ghazi
Status: Yes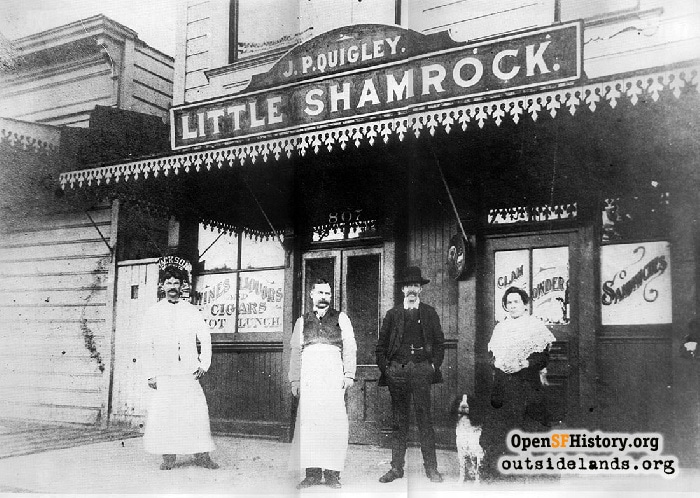 photo source: outsidelands.org
When the California Midwinter International Exposition was built in Golden Gate Park in 1894, Irish businesswoman Julia Herzo Quigley and her first husband Antone Herzo opened the pub there on H Street to accommodate tourists and workers.
In part so that college students may afford it, Ghazi takes pride in having the lowest prices in the area. "We are 120 Years Old! And Our Prices Reflect That! " is written on a banner that hangs outside the bar's door.
He is probably able to maintain cheap costs partly because he owns the building, which includes a three-bedroom apartment upstairs that he acquired 12 years after purchasing The Little Shamrock.
Did You Know?
It survived Prohibition by turning into a soft-drink shop and continuing to sell alcohol in its back room.
---
6. Shotwell's
Year Established: 1891
Location: 3349 20th St, San Francisco, CA
Owner: Tom Madonna
Status: Yes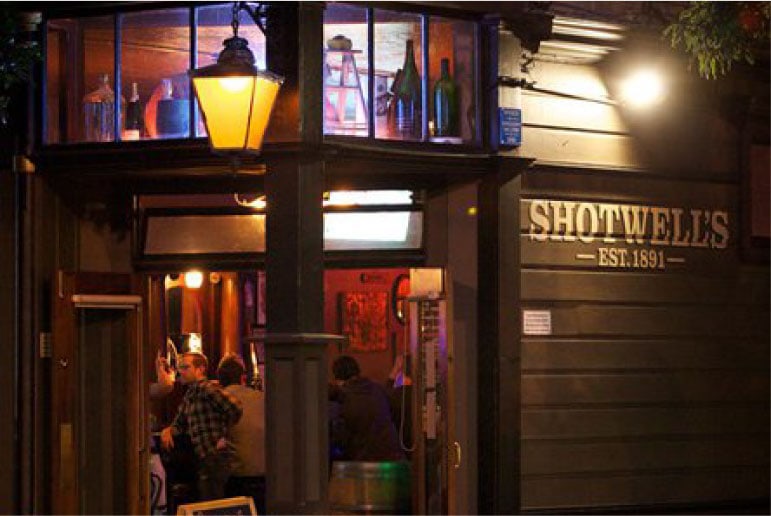 photo source: shotwellsbar.com
Shotwell's history and San Francisco's history are related. This supplier of fine ales, wines, and ciders has contributed significantly to the city's environment for 125 riotous years.
The bar has survived historical fires, disasters, Prohibition, and the transformation of City by the Sea from a village of rough-hewn wooden walkways to the affluent city it is now since it first opened as a supermarket and tavern in 1891.
Shotwell's was designed to succeed, much like San Francisco itself. The tavern is undoubtedly a significant site, given that it has served as a local landmark for over a century.
Did You Know?
In this welcoming pub, friends may catch up as locals, travelers, and even pets hang around.
---
5. The Saloon
Year Established: 1861
Location: 1232 Grant Ave. San Francisco, CA
Owner: Myron Mu
Status: Yes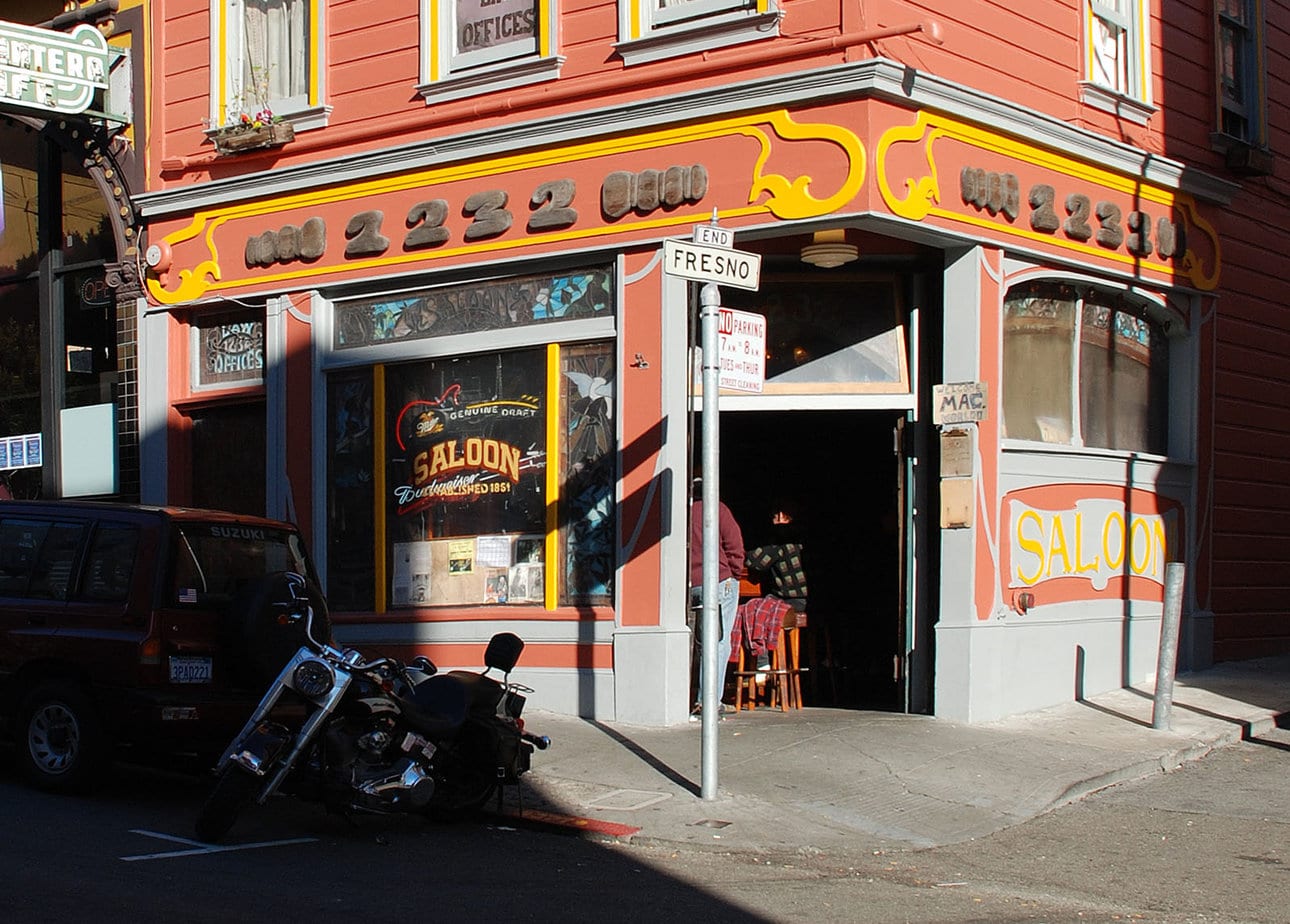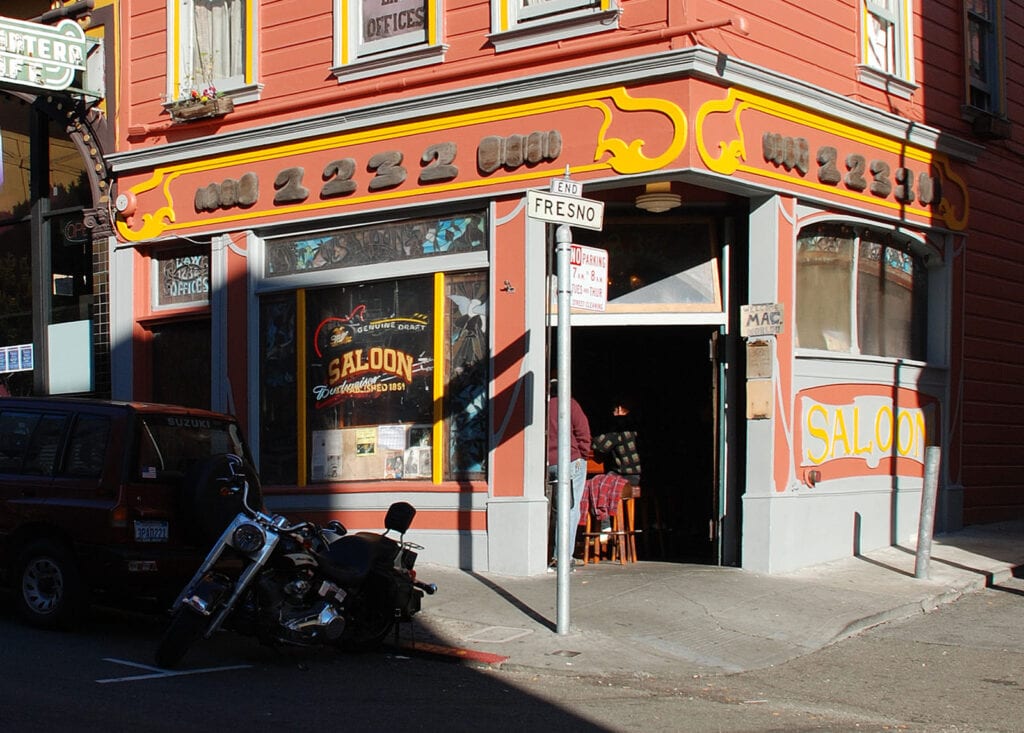 photo source: Wikipedia
The Saloon has been operating continuously since its initial opening in 1861. Ferdinand E. Wagner, the son of a Stundwiller liquor dealer, was the original owner of this bar, which he dubbed Wagner's Beer Hall. Wagner moved to Louisiana in 1836, was hitched to a Cannes native in 1845, and subsequently started a bar.
However, Wagner relocated to San Francisco in 1852 and began working as a fruit vendor after serving as a hotel manager.
In 1868, he built Wagner's Beer Hall at 308 Dupont Street after moving his family to San Francisco. Grant Avenue took the place of Dupont Street, and 1232 Grant became its new address. Ferdinand resided two stories above the pub with his family, and once Ferdinand retired, one of his sons continued to run the company.
Did You Know?
The pub is said to have withstood the 1906 great earthquake because of its exceptionally short wooden planks, and it also survived the ensuing fires since the North Beach fire station was so nearby. Additionally, it has been said that the hookers who resided above the pub were quickly saved by the fire vehicles.
---
4. Pozo Saloon
Year Established: 1858
Location: 90 W Pozo Rd, Santa Margarita, CA
Owner: Nomada Hotel Group
Status: Temporarily Closed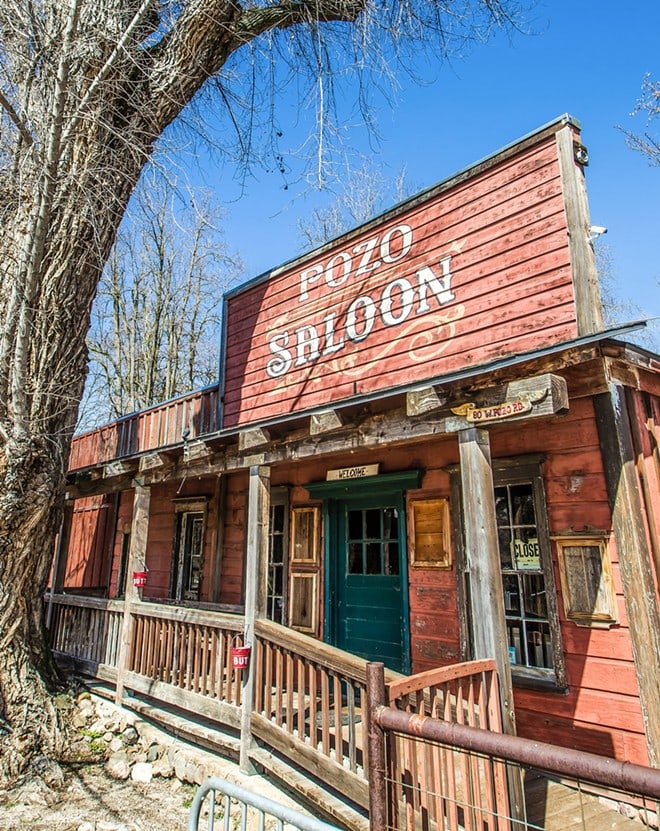 photo source: newtimesslo.com
The Pozo Saloon, founded in 1858, is located on Pozo Road. When it first opened, the Pozo Saloon served as the central drinking spot for tired visitors crossing Pozo Summit. The Central Coast's top concert venues are now among those it has joined.
The Pozo Saloon, formerly a dingy Civil War vintage saloon, has evolved into a must-go-to music venue, hosting acts like Willie Nelson and the Black Crowes.
The inside of the Saloon pays homage to Pozo's illustrious past as a town of cowboys, country cooks, and entertaining music. Over the years, Pozo Saloon has had several different owners, some more prominent than others. The bar's first proprietors were Garca and a business partner called Lascarno.
However, they transferred to Frank Herrero in 1870, and Billy Arebalo bought it in 1898. Billy then handed the tavern down to his son Cipriano "Zip" Arebalo.
Did You Know?
The dozens of dollar notes taped to the ceiling catch your eye as soon as you enter the tavern as they are positioned so high.
---
3. Elixir
Year Established: 1858
Location: 3200 16th St., San Francisco, CA
Owner: H. Joseph Ehermann
Status: Yes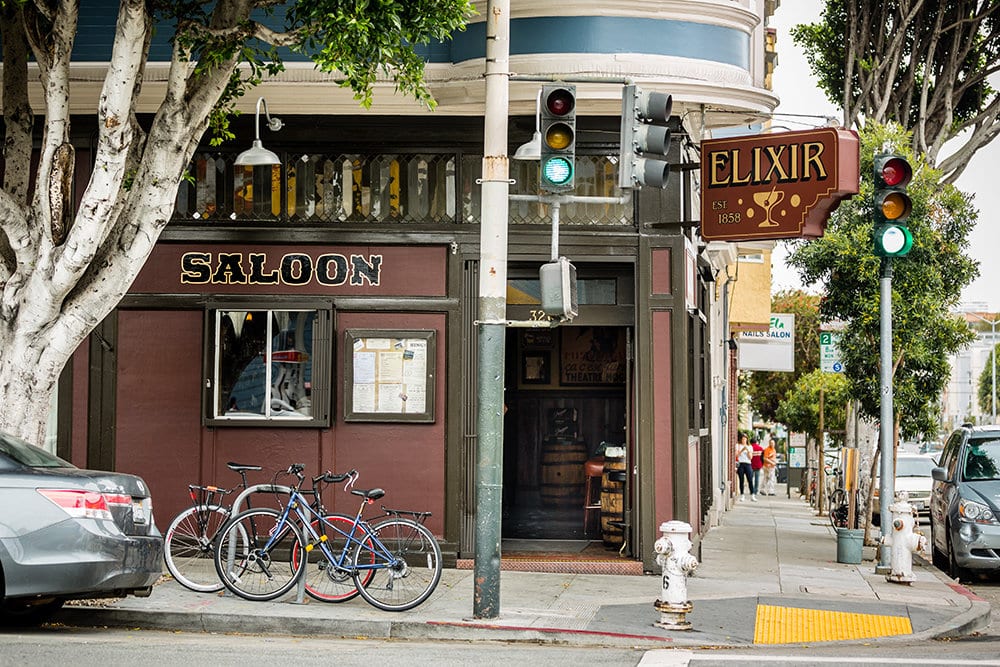 photo source: Mission Local
With its opening year in 1858, Elixir is one of California's oldest bars. It is situated in San Francisco's Mission District, a short distance from Mission Dolores, the city's oldest structure dating back to 1776.
At its first opening, Elixir was situated at the end of Mission Plank Road, which served as the major route for the lively Yerba Buena commercial district. The bar, like
The Old Ship Saloon and The Saloon in North Beach were constructed to give the vast number of people lured to the San Francisco Bay Area during the Gold Rush a place to dine and drink. This period saw significant growth in San Francisco, which led to several new enterprises opening and constructing many new dwellings.
Did You Know?
You can still see the "women's entrance," which became popular once women were eventually permitted in bars, as well as the storage area that was transformed into a women's bathroom, serving as a recollection of how things were once before prohibition and women's suffrage.
---
2. The Iron Door Saloon
Year Established: 1852
Location: 18761 Main Street in Groveland, CA
Owner: Chris Loh
Status: Yes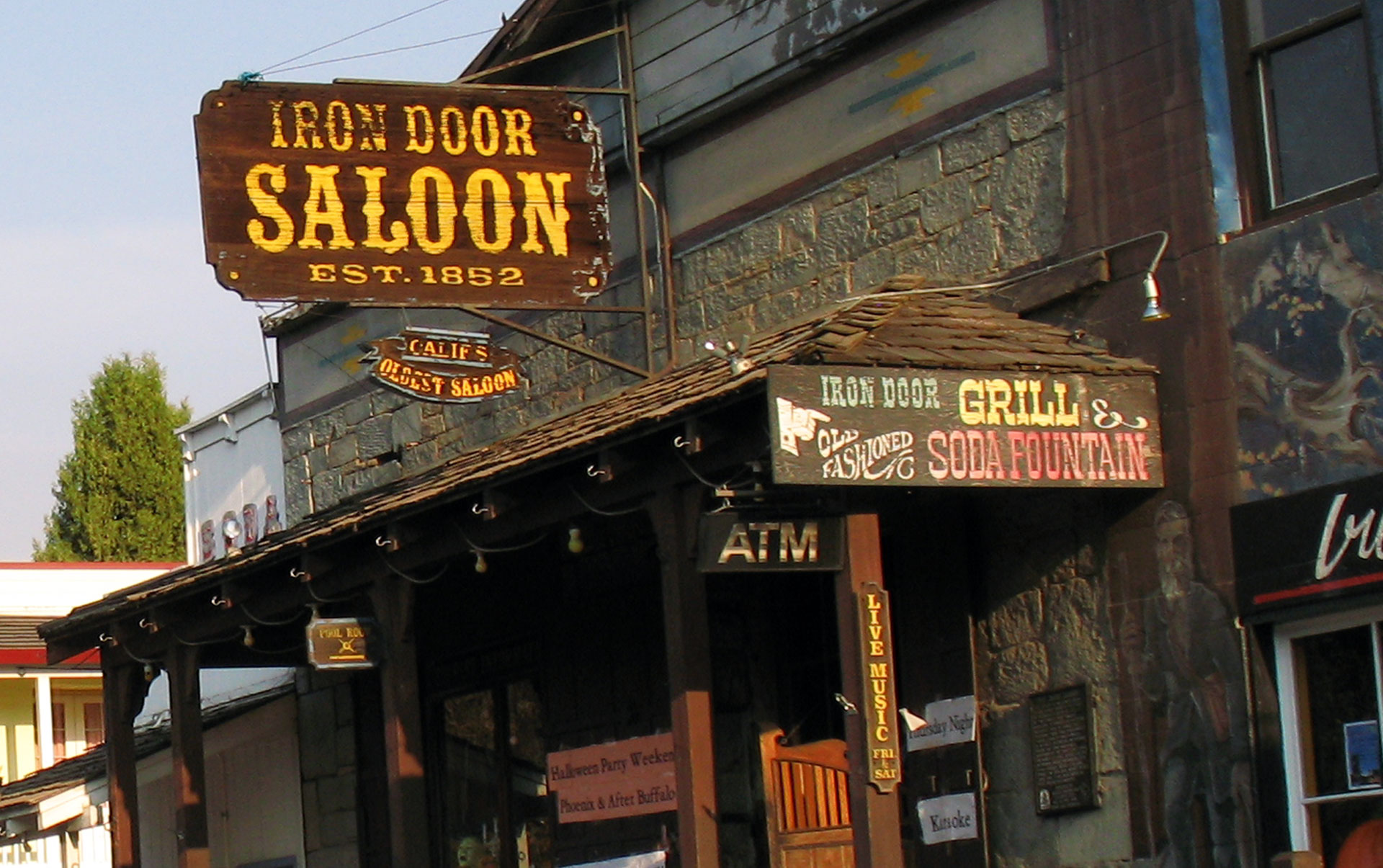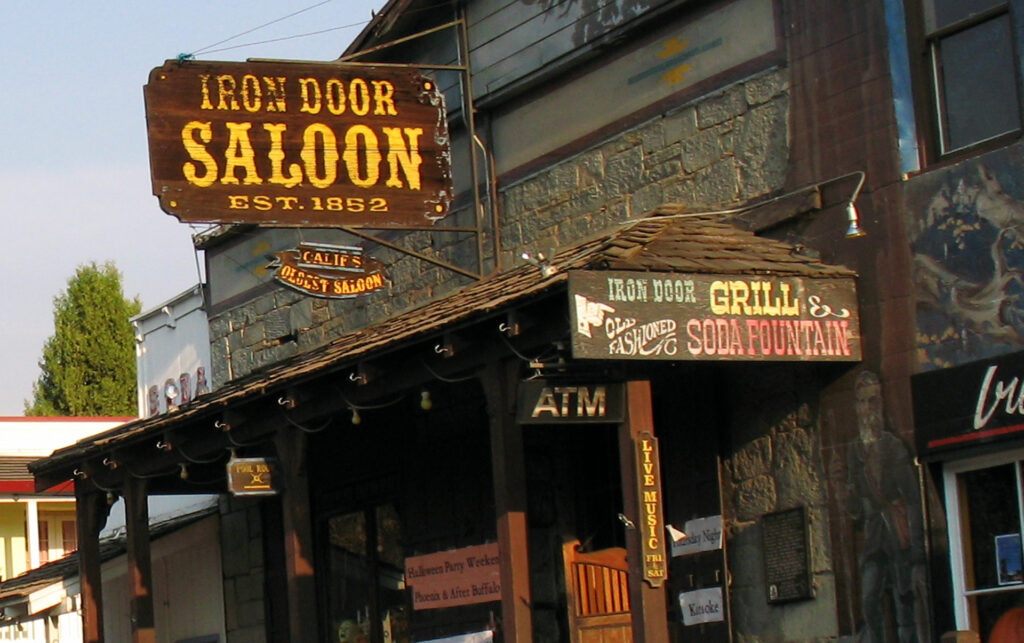 photo source: KEQD
The granite-built Granite Store, which would eventually become the Iron Door Saloon, was initially owned by James Tannahill. It was constructed before 1852 in Big Oak Flat, which under James Tannahill's leadership, became Groveland in 1863 and the shop its first post office.
After being acquired by Giacomo DeFarrari in 1896, it was initially used as a saloon known as "Jake's Place."
After the installation of iron doors brought in by mules, the structure was christened by "The Iron Door Saloon" in 1937. A second floor was added to the structure, providing a place for card games, a pool, and billiards.
Did You Know?
The bar also has historical images of John Muir, the founder of the Sierra Club, and breathtaking views of Yosemite Valley.
---
1. Old Ship Saloon
Year Established: 1851
Location: 298 Pacific Ave, San Francisco, CA
Owner: Bill Duffy
Status: Yes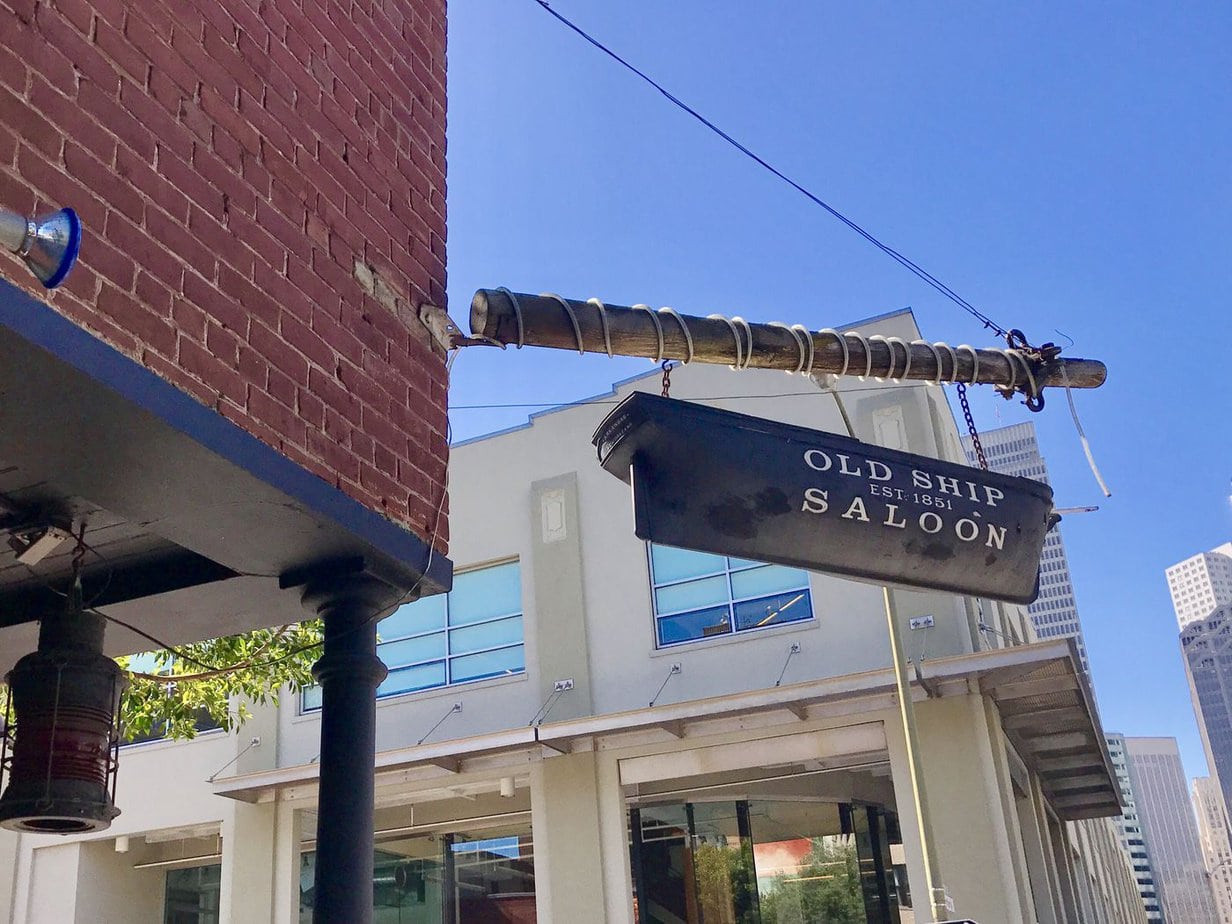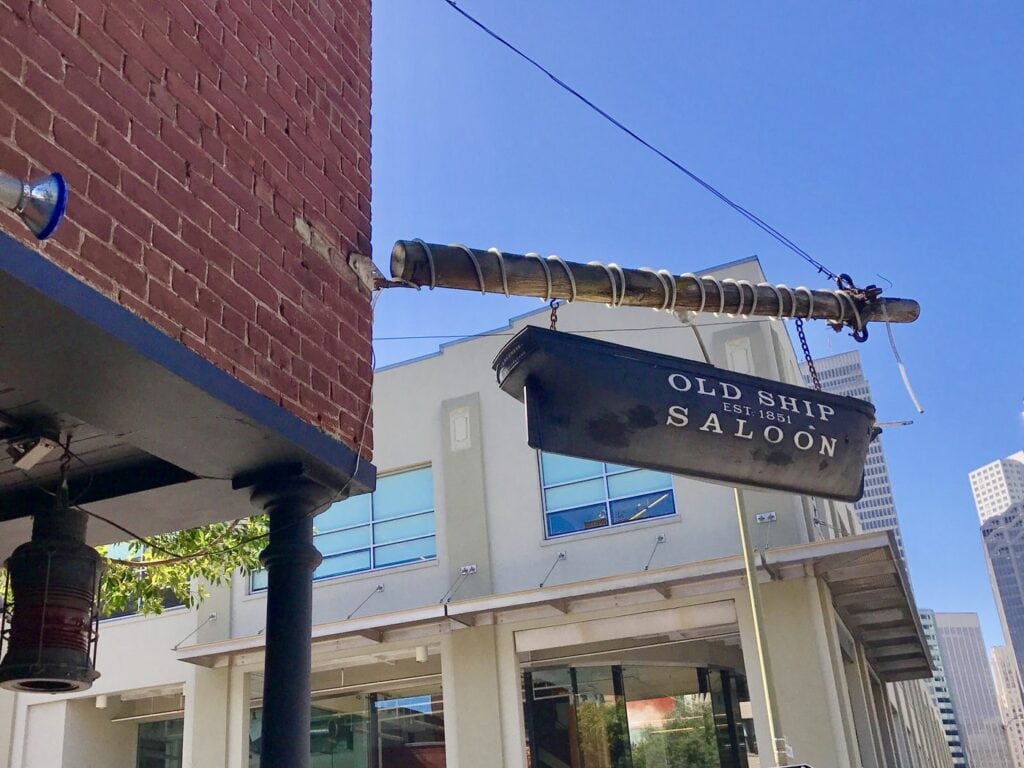 photo source: Eater SF
Heavy storms forced the ship Arkansas to go aground on Alcatraz Island at the height of the Gold Rush in 1849, and the debris was brought to shore along the infamous Barbary Coast of the city. The ship's second incarnation as a tavern began in 1851, making it the oldest bar in California.
Arkansas gradually integrated into the shoreside infrastructure, much like the neighboring Niantic and other Gold Rush shipwrecks and abandoned vessels. By filling up the harbor, the ship was rendered offshore by 1855, and by 1859, all traces of the ship's above-ground structure had been eliminated.
Old Ship Saloon has been providing beverages for a century and a half, except for the terrible old days of prohibition. Although it may be difficult to tell that the current owner purchased the property in 1992, they pour an excellent Pisco Punch, the city's preferred Gold Rush beverage.
Did You Know?
The bar's coasters are adorned with details about the shipwreck and its origins.
OTHER POSTS YOU MAY BE INTERESTED IN