Whether it's Ralphs or Piggly Wiggly, supermarket chains have been around a lot longer than you might have guessed. While the longevity of these grocery chains relies on several factors, including the ability to buy out the competition, it also relates to the nature of the business. Unlike clothing stores or even restaurants, grocery stores offer essential services. Additionally, several stores are regional, allowing the large chains to do well within their designated states. Read below to learn more about your favorite grocery chains and how many of them transformed a family business into an empire.
10. Publix
Year Founded: 1930
Original Location: Winter Haven, FL
Founder: George W. Jenkins
Worth Today: $38.5 Billion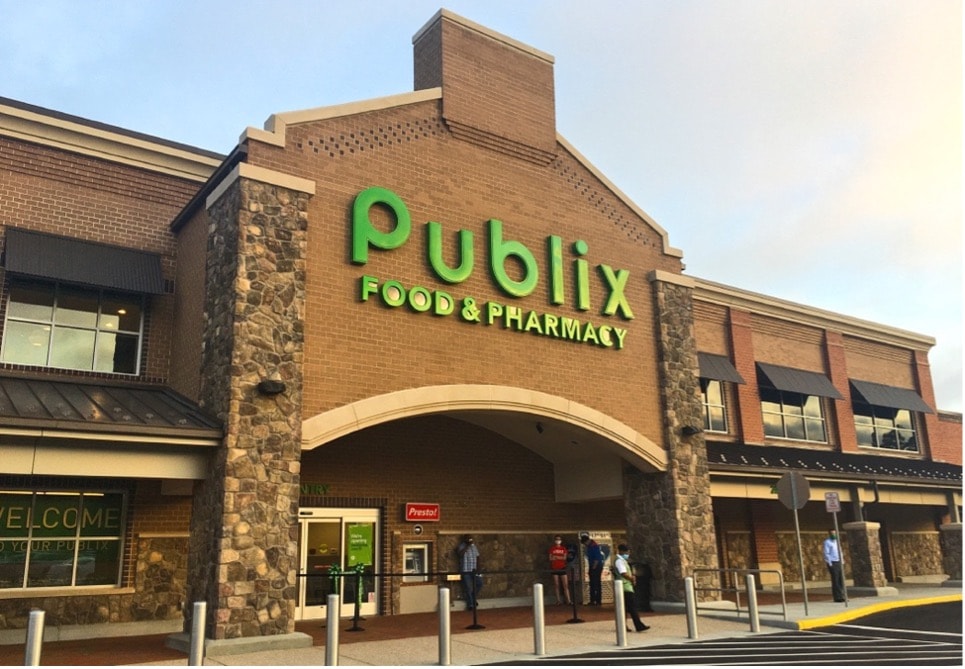 photo source: Publix Supermarkets
Without Piggly Wiggly, Publix may have never existed. Its founder George W. Jenkins started there in 1925 as a stock clerk, quickly moving up the bureaucratic rungs to become a manager. Five years after he was hired, Jenkins left to begin his own store.
The first Publix opened in Winter Haven, FL in 1930 and the second in 1935. Jenkins closed these stores in 1940, aiming to create a "food palace" with air conditioning, lights and electric doors. He continued to expand, buying new stores and establishing Publix stores across Florida and other parts of the American Southeast.
Did you know?
There are 1,239 Publix grocery stores across Florida, Georgia, North Carolina, Alabama and Tennessee
---
9. IGA
Year Founded: 1926
Original Location: Poughkeepsie, NY and Sharon, CT
Founder: J. Frank Grimes
Worth Today: Unknown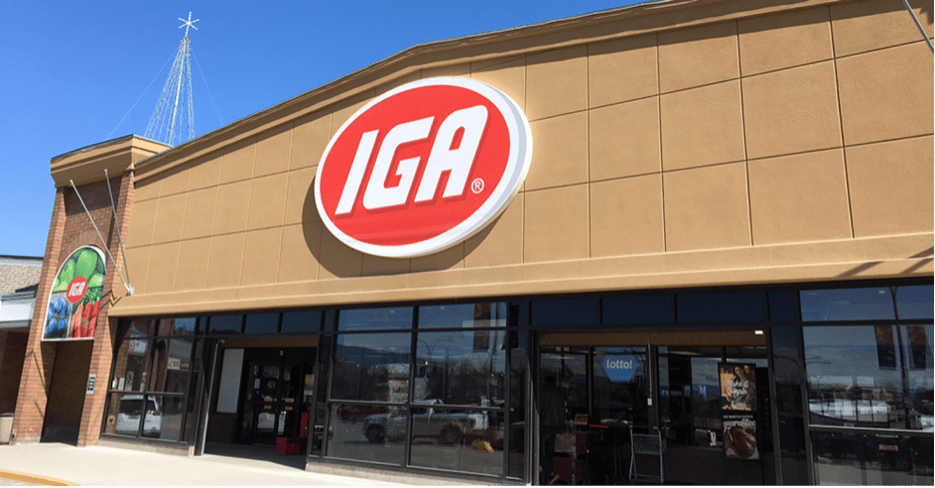 photo source: Supermarket News
Founded in 1926, the International Grocery Alliance was formed by and for small businesses to protect against larger competition. Uniting several small-town grocers across the nation, IGA didn't force them to adopt the same branding tactics but provided them with better marketing and a consistent supply chain.
Rather than lose their jobs, the original managers and employees continued to run their respective businesses. The alliance lasted through the Great Depression and offered small stores the benefit of a recognizable name without losing their identities.
Did you know?
IGA expanded into 30 different countries, doing particularly well in Australia
---
8. Winn-Dixie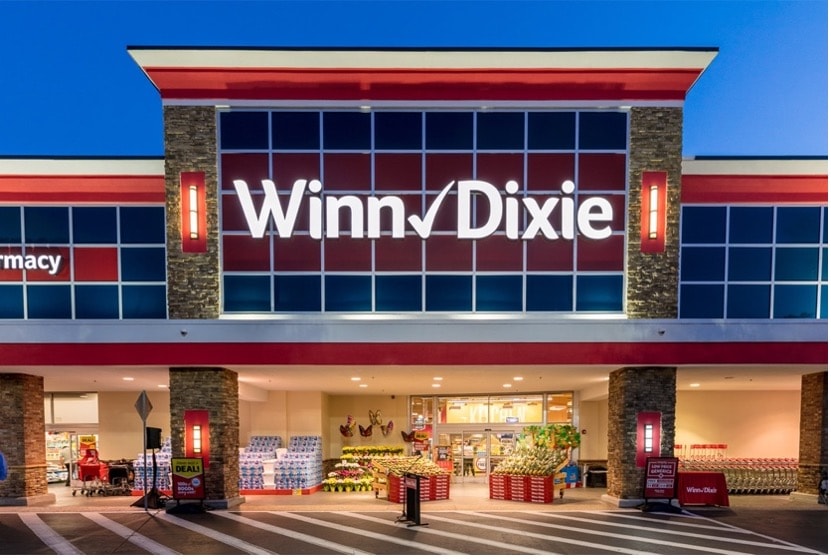 photo source: Winn-Dixie
Carl Davis founded (what would become) Winn-Dixie after a few years in the grocery business. He got his first job in the industry in 1916 working at Clark Mercantile general store in Burley, ID.
After his brother took over the business, Davis worked there for a few more years and then moved to Florida for better weather. He purchased a store in Miami in 1925. Davis' brother offered business advice and, eventually, his own sons came to help Uncle Carl.
The Davis family continued to buy new grocery stores, including Winn & Lovett—adopting the name as well. In 1955, the Davis family purchased 117 Dixie home stores — changing their name, yet again, to Winn-Dixie.
Did you know?
After the tragic death of William Davis to pneumonia, the family donated 400 acres of land to the Mayo Clinic to bolster research and treatment
---
7. Piggly Wiggly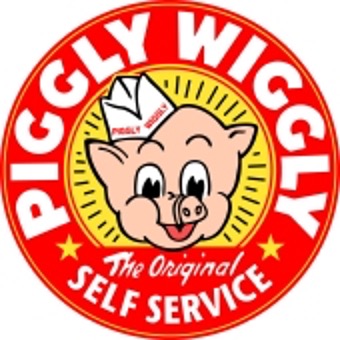 photo source: Piggly Wiggly
One of the first self-serve grocery stores in the US, Piggly Wiggly saved on costs and changed the way we shop today. Founder Clarence Saunders wanted to deviate from the typical shopping model in which patrons would place orders to clerks. The store's funny name, along with its new approach that included private checkout stands and employee uniforms, spelled its success.
Today, there are about 530 Piggly Wiggly stores across the country — most of which are in the southeast.
Did you know?
Through some ill-advised trades in the early 1920s, Clarence Saunders lost all stakes in the store he created
---
6. Wegmans
Year Founded: 1916
Original Location: New York City, New York
Founder: John and Walter Wegman
Worth Today: $3 Billion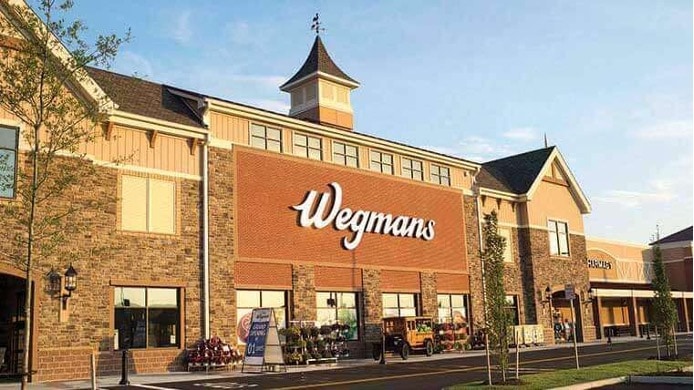 photo source: Wegmans
Wegmans was started over 100 years ago by brothers John and Walter Wegman, who moved from the fresh produce pushcart business into grocery stores. Their store was the talk of the town, offering 20,000 square feet of state-of-the-art facilities — including built-in sprayers that periodically cleaned the vegetables and a cafeteria.
Unlike some of the other stores on this list, Wegmans has managed to stay in the family. Walter's son Robert expanded the chain in 1950 as president and, today, Robert's granddaughters run the Wegmans brand.
Did you know?
When Robert Wegman took over in 1950, one of his first acts as president was raising employee salary.
---
5. A&P (The Great Atlantic and Pacific Tea Company)
Year Founded: 1909
Original Location: New York City, NY
Founder: The Hartford Family
Worth Today: Unknown, shut down in 2015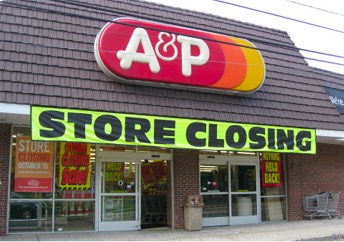 photo source: Post- Gazette
A&P played a role in the breakdown of local mom-and-pop shops. Entering the scene in the early 20th century, A&P, which originally focused on teas, offered bare bones services and significantly lower prices than the competition. By cutting on costs, A&P offered their customers reasonable prices that catapulted the brand to chain status by 1930 with 16,000 stores.
The Hartford family then went into the manufacturing business, purchasing their suppliers and, again, reducing costs.
Did you know?
A&P faced some backlash for created a monopoly in 1920s, but the challenges didn't last.
---
4. Skaggs/ Safeway
Year Founded: 1915
Original Location: America Falls, ID
Founder: MB Skaggs
Worth Today: $11.6 Billion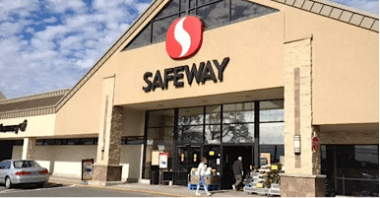 photo source: Supermarket News
Like so many other grocery chains, Safeway began as an independent family business. Started by MB Skaggs as Skaggs Grocery Store in 1915, the original store opened when the young entrepreneur purchased the building from his father. Over the years, the Skaggs empire grew, amassing 428 stores.
In the mid-20s, Skaggs decided to merge with Safeway and start Safeway Inc., establishing 750 stores overall. Two years later, Skaggs listed Safeway on the New York Stock Exchange and the chain became one of the first to have parking lots, pricing by the pound and sell-by states on perishables.
Did you know?
After merging with Albertsons, the combined private company established 2,200 stores in 33 states and Washington DC as of 2015.
---
3. Vons
Year Founded: 1906
Original Location: Los Angeles, CA
Founder: Charles Von der Ahe
Worth Today: $11.46 Billion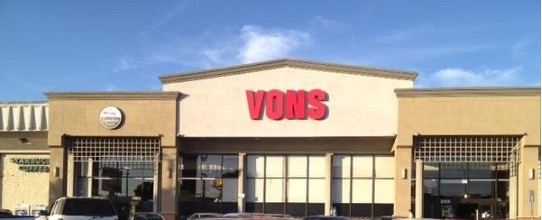 photo source: Vons
Vons began in 1906 under the name Groceteria on 7th and Figueroa in downtown Los Angeles. Founder Charles Von de Ahe used $1,200 he'd saved to purchase the building and serve the local community. Unique from other stores at the time, Von der Ahe employed a "cash and carry" approach to shopping — meaning that customers paid for their products then and there instead of relying on the store to deliver their goods.
Less than 20 years later, there were 87 Groceterias in operation. Von der Ahe sold the original chain at the start of the Great Depression, but his sons reinvigorated the brand in 1932 as Vons. In the 1970s, the business boomed — making Vons California's top grocery dealer at the time.
Did you know?
Albertsons, another well-established chain, currently owns Vons
---
2. Ralphs
Year Founded: 1873
Original Location: Los Angeles, CA
Founder: George and Walter Ralphs
Worth Today: $31.2 Billion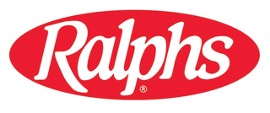 photo source: PRNewsFoto/Ralphs Grocery Company
After George A. Ralphs suffered a career-ending injury as a bricklayer, he got a job at a local grocery store. Inspired by this change, he saved up his money and purchased a supermarket of his own. He and his brother Walter began the first Ralphs as Ralphs Bros. Grocers and, by 1909, had become large enough to incorporate in Ralphs Grocery Company.
There were 10 stores by 1928, each offering home deliveries. In the 1930s, Ralphs stores also contained bakeries. The Ralphs family operated the chain until 1968, when it was purchased for $60 million, but later gained back some of the shares.
Did you know?
Ralphs is now a subsidiary of Kroger Co.
---
1. Kroger
Year Founded: 1883
Original Location: Cincinnati, OH
Founder: Barney Kroger
Worth Today: $31.2 Billion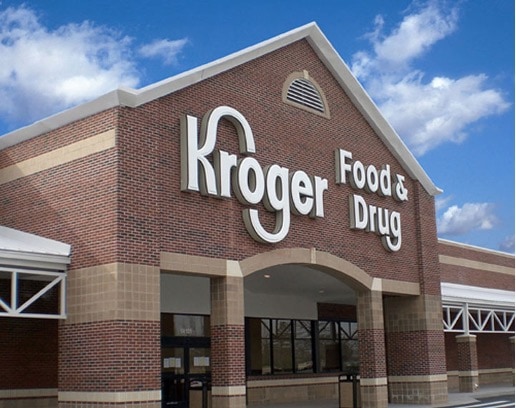 photo source: Kroger Co,
Known across the United States for its grocery chains and branded products, Kroger is the oldest supermarket chain in North America. It began over 100 years ago in 1883 when Barney Kroger used $372 to open a store in Cincinnati, Ohio.
The son of a salesman, Kroger wanted to create a grocery store that stood out among the rest — basing his philosophy on customer convenience and general hospitality. At the time, most grocers purchased baked goods, meats and fish from other suppliers.
Kroger, however, brought them all together in a single one-stop shop. This also led Kroger to begin creating and marketing his own products, a legacy that the company carries on today on a significantly greater scale.
Did you know?
Since its humble beginnings in downtown Cincinnati, Kroger has become a supermarket conglomerate — merging with other grocery stores to establish buildings across the country. Their business model has also expanded, encompassing marketplaces and even jewelry.
OTHER POSTS YOU MAY BE INTERESTED IN