YouTube is the most popular video sharing website in the world and the second most popular website, period. Every minute, about 400 hours of content is being uploaded into the site, and about one billion hours of content is watched every day.
While most YouTubers are members of the younger generation, like with most forms of Internet media, that doesn't mean that senior citizens can't enjoy the art of making YouTube videos! Here are ten of the oldest YouTubers ever.
10. Mr. Forthright
Age: Unknown (somewhere between 70 and 90)
Channel name: MR. FORTHRIGHT
First video uploaded: December 29, 2011
Active?: Relatively inactive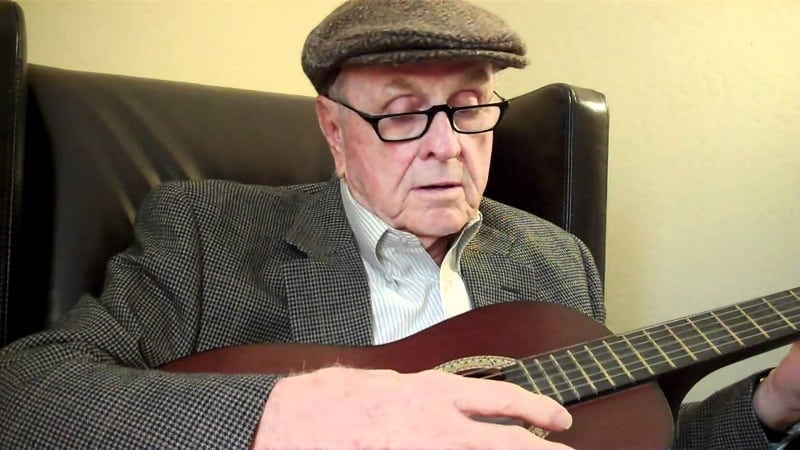 photo source: YouTube
Mr. Forthright is an advice channel that offers questionable but hilarious comedic advice. His first video is entitled "How to Ride a Cat Without a Saddle", which gives you a good idea of the genre of his content.
Next to nothing is known about Mr. Forthright's real life, and even his name and age are kept out of the loop, though he has been mentioned as being in his mid-80's by some commenters. But that hasn't stopped him from amassing an audience of over 43,000 subscribers and nearly 4 million views.
While he used to upload regularly, Mr. Forthright rarely ever uploads new videos, often taking long breaks of several months at a time. His last video was posted in May 2017.
---
9. Tim Rowett
Age: 73
Channel name: Grand Illusions
First video uploaded: July 9, 2008
Active?: Yes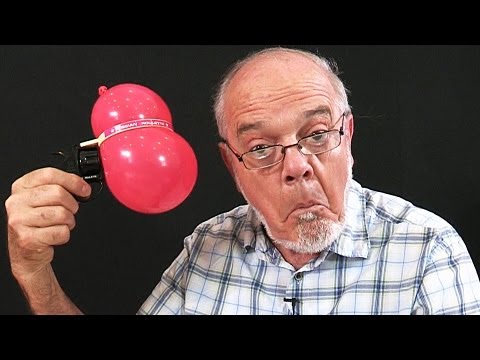 photo source: YouTube
Tim Rowett has been collecting interesting and unusual toys for over thirty years now, and his channel is dedicated to all the weird and whacky games and charming and fascinating trinkets in that collection. Tim estimates that he has more than 20,000 toys and is still growing his collection!
Tim's videos involve him presenting his audience with a toy, showing them how it works, and often explaining how the item works too. His most popular video is entitled "Tim Whistles" and shows him using a few very unique whistles in interesting shapes.
Grand Illusions has accumulated over 640,000 subscribers and more than 160 million views. Tim typically uploads at least once a week.
---
8. Judy Graham
Age: 80
Channel name: knittingtipsbyjudy
First video uploaded: November 23, 2007
Active?: Yes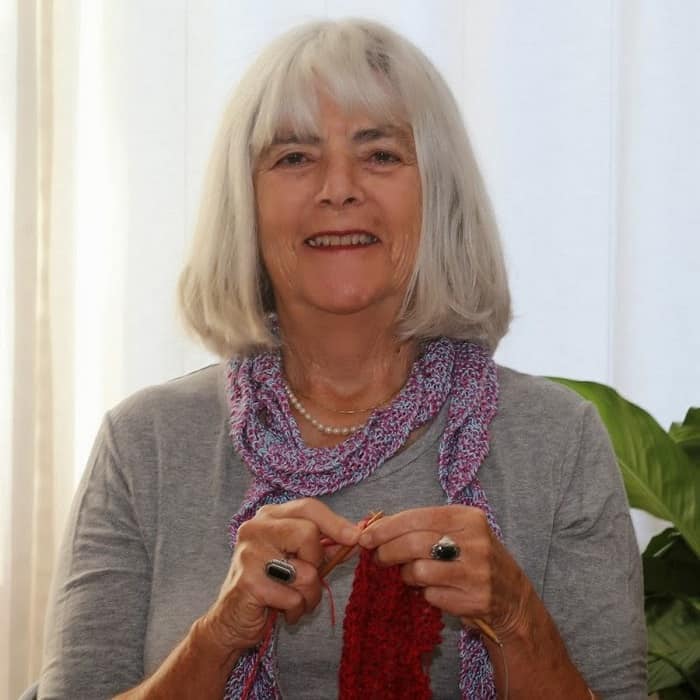 photo source: YouTube
Judy Graham has a unique channel dedicated to knitting and knitting tutorials. The videos are shot with the help of her husband, a photographer.
Judy has been knitting from the age of 13 and has a renowned company named Topaz Knitwear that has made countless items of knitted clothing for celebrities and popular shows. She began selling knitted clothing that she describes as "sexy little tops" to clothing stores in New York and became famous by word of mouth.
The knitting channel came to be when Judy's son published an article about seniors on the Internet and using social media. Since then, it has gained over 46,000 subscribers and more than 16 million views. Judy's most popular video is a slowed down tutorial of knitting with the cast on technique. She uploads regular videos, often once a week or more.
---
7. Shirley Curry
Age: 81
Channel name: Shirley Curry
First video uploaded: July 8, 2015
Active?: Yes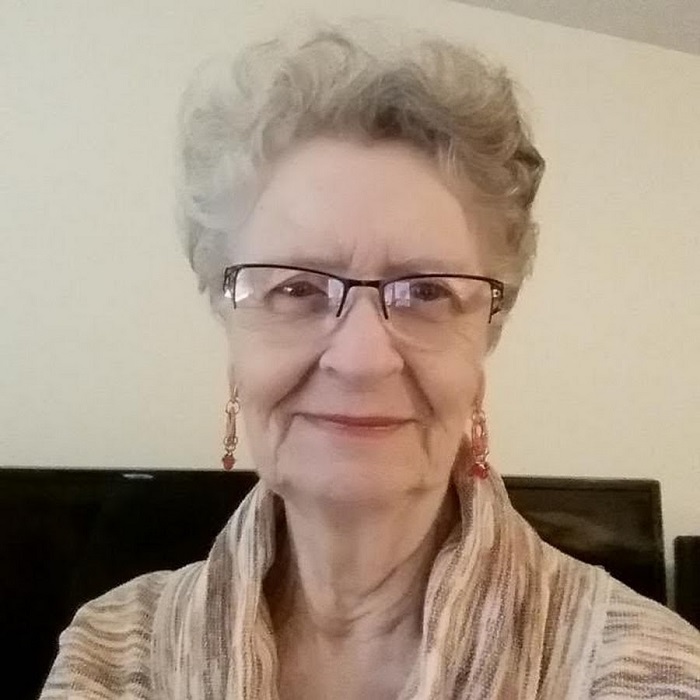 photo source: YouTube
Shirley Curry's first video was a slideshow of pictures she'd taken while on holiday at Cedar Hill. But it was her second video that gained her a shot towards fame: a Let's Play of Skyrim, which got 1.4 million views.
Shirley is a fan of Skyrim and had been long before she began recording her playthroughs, but started a new game for YouTube where she wanted to spend more time exploring and playing freely rather than following the quests.
Shirley's channel has over 250,000 subscribers and more than 7 million views. She now plays more games than just Skyrim, though she has more than 300 Skyrim-related videos, and is a fan of games that feature good 3D graphics and realistic human characters. She uploads several videos a week.
---
6. АТАШКА
Age: 85
Channel name: АТАШКА
First video uploaded: July 17, 2016
Active?: Relatively active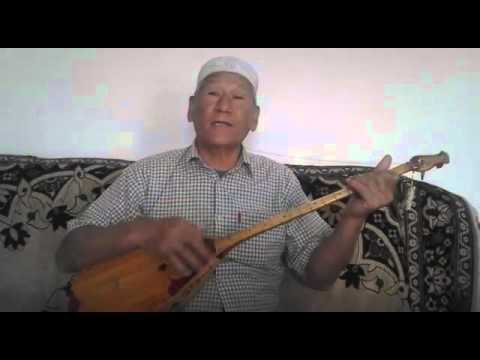 photo source: YouTube
АТАШКА, also known as AtaSHka, is a gaming YouTuber from Kazakhstan who decided to start his own channel after seeing his grandson make gaming videos. He primarily plays Counter Strike: Global Offensive and often makes videos with his aforementioned grandson.
АТАШКА has nearly 80,000 subscribers and his channel has amassed over 3 million views, with his very first video providing 1.3 million of them. The channel is typically very active, posting a few times a week, but has been completely inactive for the past month. Here's hoping it'll be back up again soon!
---
5. Mary Bartnicki
Age: 86
Channel name: 3GoldenSistersTV
First video uploaded: Apr 29, 2012
Active?: No
photo source: YouTube
The 3GoldenSistersTV YouTube channel did incredibly well from the second their very first video was released. Starring sisters Mary Bartnicki, Josie Cavaluzzi and Teresa Dahlquist, their first video involved them reacting to Kim Kardashian's sex tape and hit 3.6 million views.
The sisters continued to make content, discussing current events, especially in the celebrity world. They became so popular that they even had a reality documentary television show on the Oprah Winfrey Network entitled "Golden Sisters", which aired mid-2013. They continued uploading on YouTube after that, and their channel reached over 30,000 subscribers and today has over 8 million views.
The channel went on a hiatus in the middle of 2014, and when it began posting again the following year at the end of April, Mary was the only sister featured. Since then, she uploaded solo videos of a comedic nature and even gave advice to Twitter followers. However, the channel has been inactive since March 2017 and there is no word on whether any of the sisters will be returning.
---
4. Lill Droniak
Age: 87
Channel name: Kevin and Lill
First video uploaded: Oct 7, 2011
Active?: Yes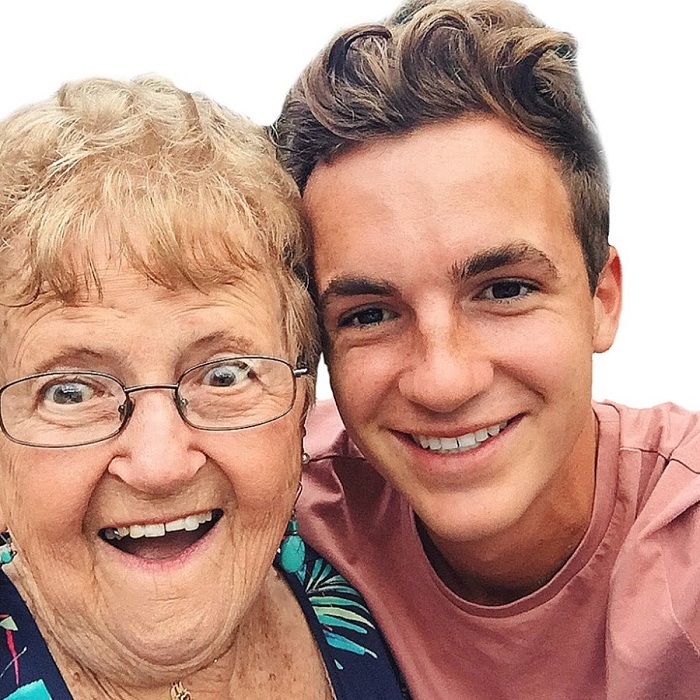 photo source: YouTube
Lill Droniak, better known as Grandma Lill, is one half of YouTube channel Kevin and Lill. The channel mainly does vlogs and a few reaction videos featuring Lill and her grandson Kevin, who shoots, edits, and uploads the videos.
The first video uploaded onto the channel was a solo video by Kevin, and it wasn't till a year later that Lill came on the show with him in a car vlog. While the channel continued to grow and do relatively well, it reached fame somewhere between 2013 and 2014 thanks to Grandma Lill's hilarious personality and the loving relationship that the two share.
The channel has more than 550,000 subscribers and over 50 million views, and they upload every Sunday and Thursday.
---
3. Peter Oakley
Age: 87
Channel name: geriatric1927
First video uploaded: August 5, 2006
Active?: No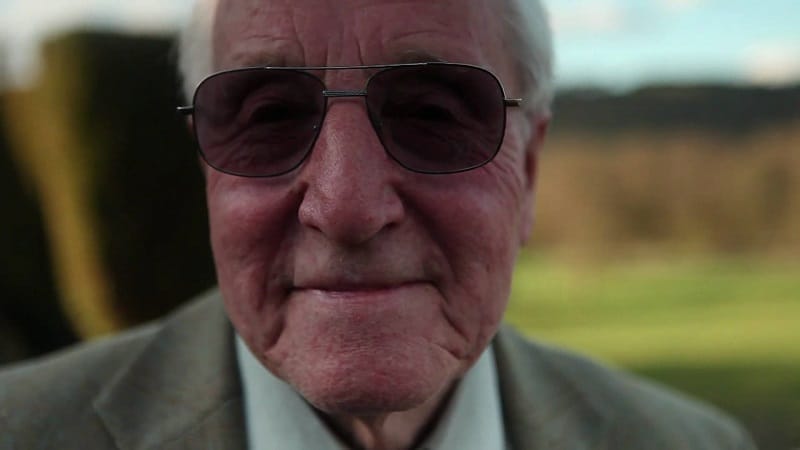 photo source: YouTube
Peter Oakley, a pensioner from England, first created his channel in the early days of YouTube. He enjoyed watching the younger generation making videos for the website and wanted to give it a go himself. Primarily making vlogs, Peter reminisced about his childhood, talking about his time serving during the war and about life when he was younger. His very first video has 3.1 million views.
Peter's autobiographical videos were well-loved, especially his mini-series entitled "Telling It All". He became fondly known as the grandfather of the Internet and gained over 55,000 subscribers. He is the only person from the UK who has ever had the most subscribed channel on YouTube.
Peter posted his last video on the 12th of February 2014, and it was a conclusion to his mini-series, where he said a final bittersweet farewell to his audience. He passed away from cancer on the 23rd of March in 2014. His videos continue to be watched and he is forever known as the grandfather of the Internet.
---
2. Clara Cannucciari
Age: 98
Channel name: Great Depression Cooking
First video uploaded: May 7, 2007
Active?: No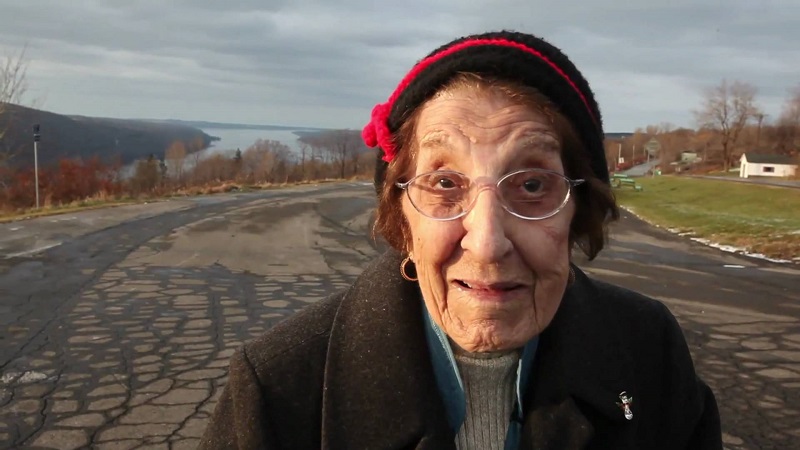 photo source: YouTube
Clara Cannucciari's cooking channel, Great Depression Cooking, was where she shared simple yet scrumptious recipes that her family would make during the Great Depression. Often, while making each dish, Clara would recount stories from her childhood, giving her audience an insight into life during the period of the Great Depression.
Over the years, Great Depression Cooking amassed 15 million views and over 190,000 subscribers. Her most popular video, Great Depression Breakfast, has 3.1 million views. Clara even published a book entitled "Clara's Kitchen: Wisdom, Memories, and Recipes from the Great Depression" and released a DVD with all her episodes and bonus footage.
Sadly, Clara passed away peacefully in her sleep on the 29th of November, 2013.
---
1. Mastanamma
Age: 106
Channel name: Country Foods
First video uploaded: Aug 19, 2016
Active?: Yes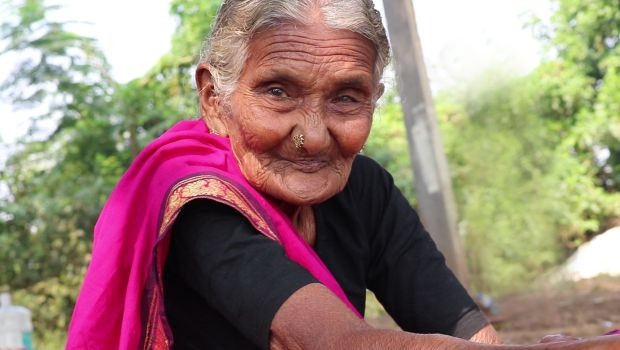 photo source: Food NDTV
Hailing from India, the Country Foods channel is a traditional cooking channel that reached viral fame in early 2017 thanks to the channel owner's grandmother, Mastanamma. A video of her chicken recipe, which involved cooking the chicken inside a watermelon, hit 10 million views and brought attention to her unique, extremely traditional cooking style.
Grandma Mastanamma is over 100 years old, making her the oldest YouTuber in the world.
The channel originally showcased recipes by the channel's owner, who cooked a mix of traditional and modern meals, and even had an early viral video under a series called Bachelor Boys. However, since Mastanamma came on the channel for the first time on the 20th of December, 2016 and became an instant hit, the channel has been primarily centered around her.
The channel now has over 100 million views and 600,000 subscribers and posts a couple of videos per week.
OTHER POSTS YOU MAY BE INTERESTED IN