YouTube is a platform founded on February 14, 2005, by Steve Chen, Chad Hurley, and Jawed Karim. In the online video-sharing platform's infancy, it was a way for people to post random, innocent videos of daily life, tutorials on how to change your car oil, or hilarious cat videos. Like many companies that turned out to become cornerstones in world culture and shaped how to consume content and connect, it wasn't necessarily in their long-term projections.
YouTube has achieved things beyond what we thought possible. The notion that YouTube content creation can now be considered a viable career path is no longer a taboo idea that parents could scoff at. The platform has been the catalyst for the rise of a new type of celebrity we refer to as the "YouTube star." It has allowed us to discover incredible talents in the world of entertainment, gaming, science, academia, and so much more.
Career YouTubers are getting younger and younger as they get savvier and more in touch with the trends of the general public. Today we're going to be looking at some of the youngest on the platform!
8. Baby Ariel
Age: 21
Name: Ariel Martin
Born: 11/22/2000
Subscribers: 3 million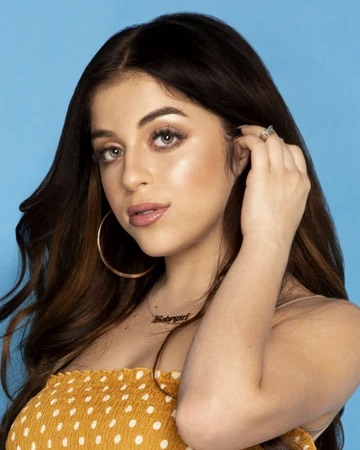 photo source: disneyzombies.fandom.com
Baby Ariel is much more than just a YouTuber. The multi-talented content creator has flaunted her acting chops in the Disney Channel movie, Zombies 2 as Wynter Barkowitz and proven herself as an excellent singer with popular singles like "The New Kid in Town" and "I Heart You."
Her forward-thinking, shrewd business mind has paid dividends for her on social media platforms beyond just YouTube. She's amassed millions of followers on TikTok and Instagram, earned recognition on Time magazine's most influential people, and is on the Forbes list for top influencers of 2017.
Did You Know?
Ariel Martin was introduced to the power of digital media and its career possibilities in 2015 when she created a musical.ly account (now known as TikTok) and launched an anti-bullying campaign called the #ArielMovement.
---
7. MattyBRaps
Age: 19
Name: Matthew Morris
Born: 01/06/2003
Subscribers: 14.4 million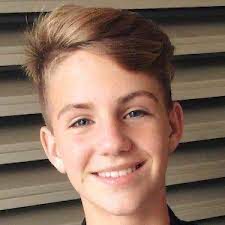 photo source: infofamouspeople.com
MattyBRaps is a triple-threat of singing, rapping, and dancing. His claim to fame came when he made his debut on YouTube and quickly gained attention for posting catchy remixes of the current hottest songs. In August of 2014, Matthew Morris proved he had star power when he surpassed one billion total views on YouTube.
He may be a bit young to be writing a memoir, but he did it anyway with the release of his memoir, That's a Rap, in 2016.
Did You Know?
His loyal following is spread throughout all major social media platforms with over 10 million Facebook page likes, 3.3 million Instagram followers, and over 3 million TikTok followers
---
6. All4TubeKids
Age: 19, 16, 7
Name: Brittany (19), Brianna (16), Katelynn (7)
Net Worth: $2 million
Subscribers: 2.6 million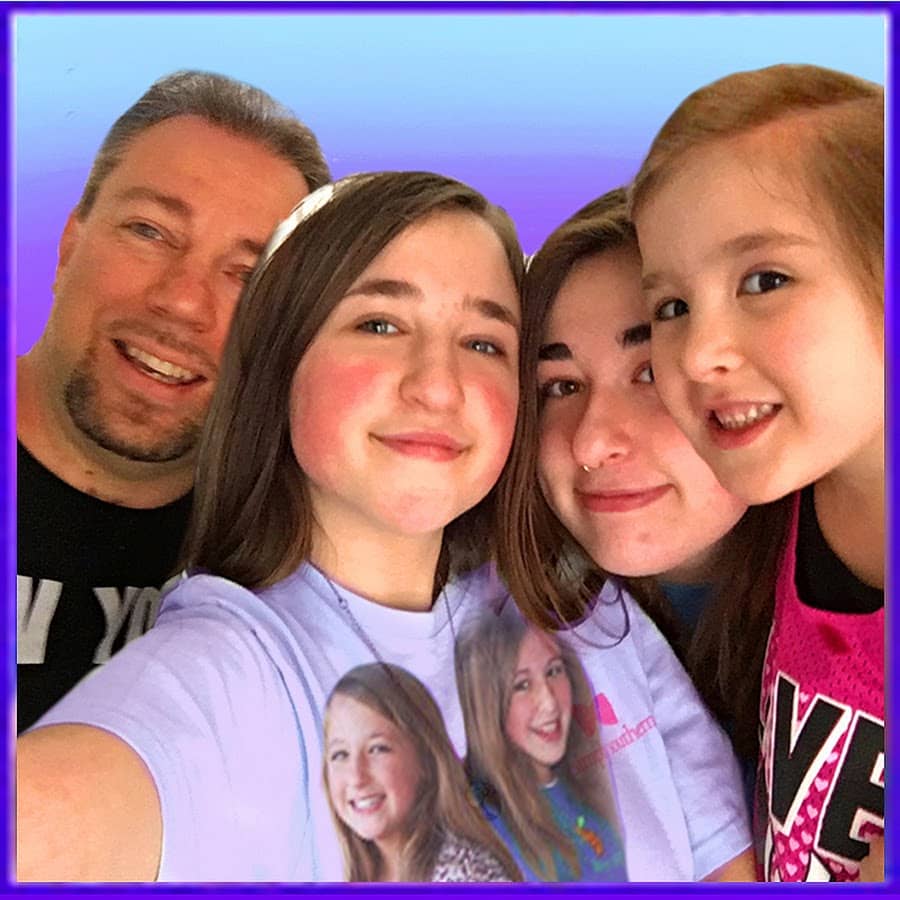 photo source: celebtattler.com
This high-spirited, bubbly trio makes up the popular YouTube channel, All4TubeKids. The brains behind the family business is their father, Roland. Together, the family of four entertains the masses through pranks, challenges, and vlogs.
They have over 2 million subscribers on YouTube.
Did You Know?
Their total page views comprise over 906 million views. Their most popular video was posted on December 26, 2014. It boasts a current total of over 11.6 million views.
---
5. Jacob Sartorius
Age: 19
Name: Rolf Jacob Sartorius
Born: 10/02/2002
Subscribers: 2.98 million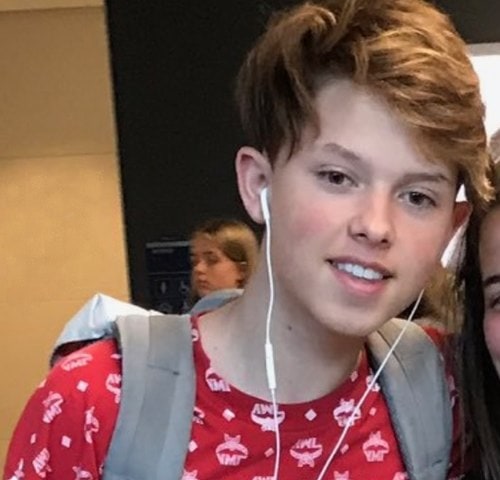 photo source: commons.wikimedia.org
Jacob Sartorius is a singer and internet personality based out of Oklahoma. He gained traction online through his lip-syncing videos on TikTok but was known as Musical.ly when he started. For those that remember the platform Vine, you may recognize Sartorius as a prominent face on the digital medium for his lip-syncing talents. Fortunately for him, pretending to sing wasn't all he could do.
His debut single, "Sweatshirt," was released in 2016 and reached No. 90, on the US Billboard Hot 100. Coming off the success, he launched a successful solo mini-tour that covered six cities.
Did You Know?
His single, "Hit or Miss," is his highest-charting single in the United States at No. 72.
---
4. Johnny Orlando
Age: 19
Name: John Orlando
Born: 01/24/2003
Subscribers: 4.66 million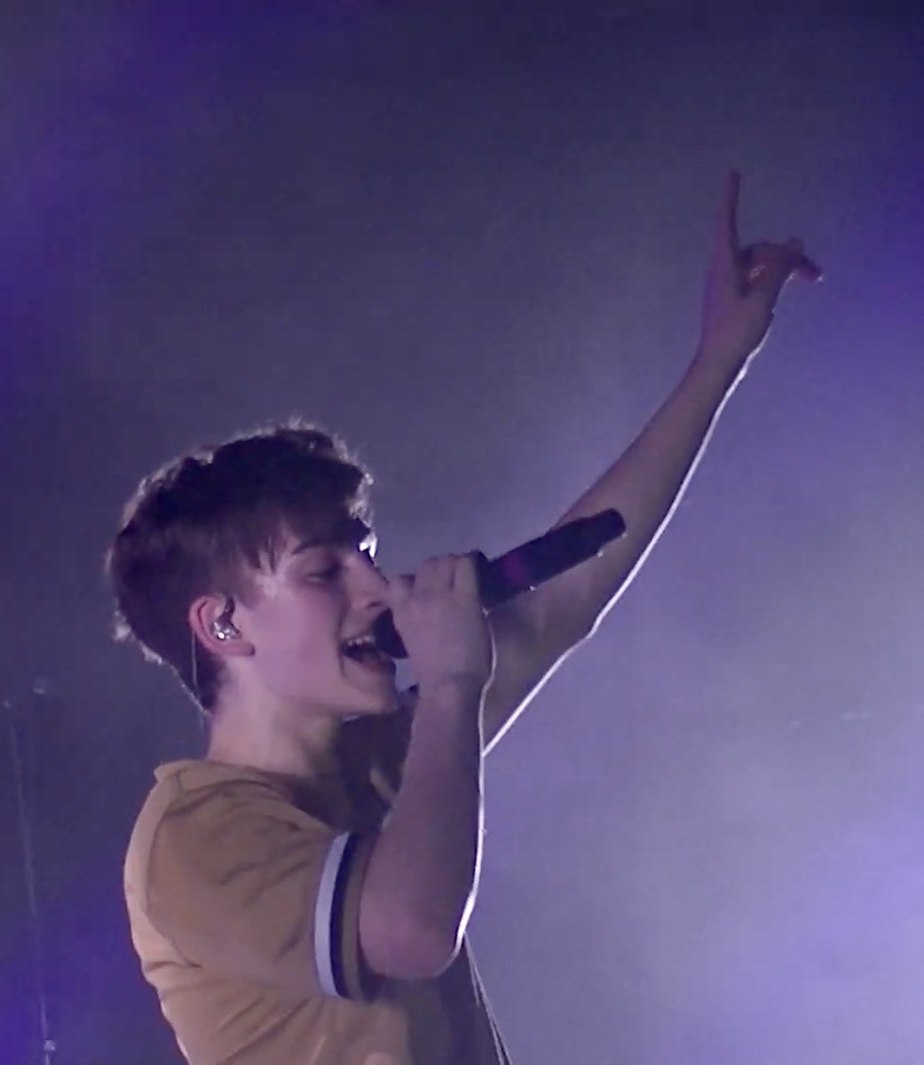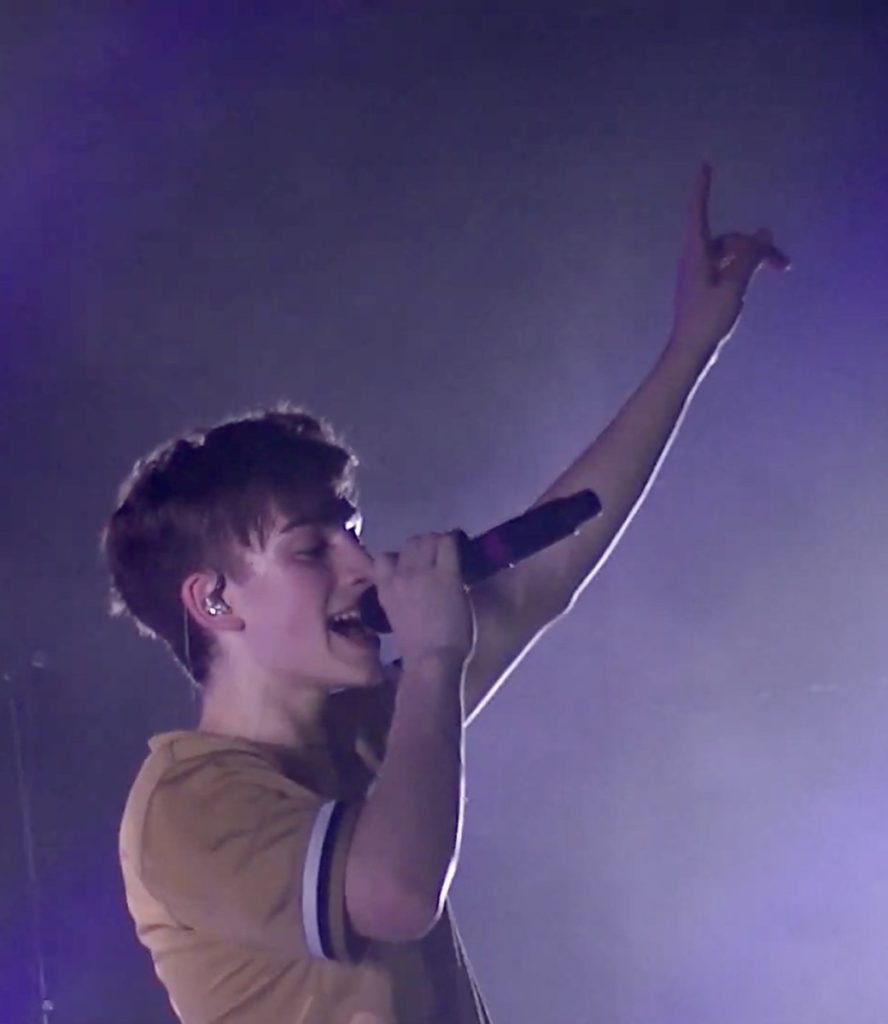 photo source: commons.wikimedia.org
Johnny Orlando is a jack-of-all-trades. At this point in his life, it seems like YouTube is just an accessory to a lucrative career as a singer-songwriter and actor. He gained fame off his pop song covers of artists like Taylor Swift, Rihanna, Shawn Mendes, and fellow star that caught the public's eye via YouTube, Justin Bieber.
His first EP, VXIIXI, dropped when he was only 12-years-old. Since then, it has been no turning back on his quest for fame. He's released two more records since and signed to Universal Music Canada.
Did You Know?
Orlando credits Shawn Mendes and Justin Bieber as his main musical inspirations. If you're familiar with his work, you can hear that pop influence that makes these pop stars so captivating.
---
3. It's Jojo Siwa
Age: 18
Name: Joelle Siwa
Born: 05/19/2003
Subscribers: 12.3 million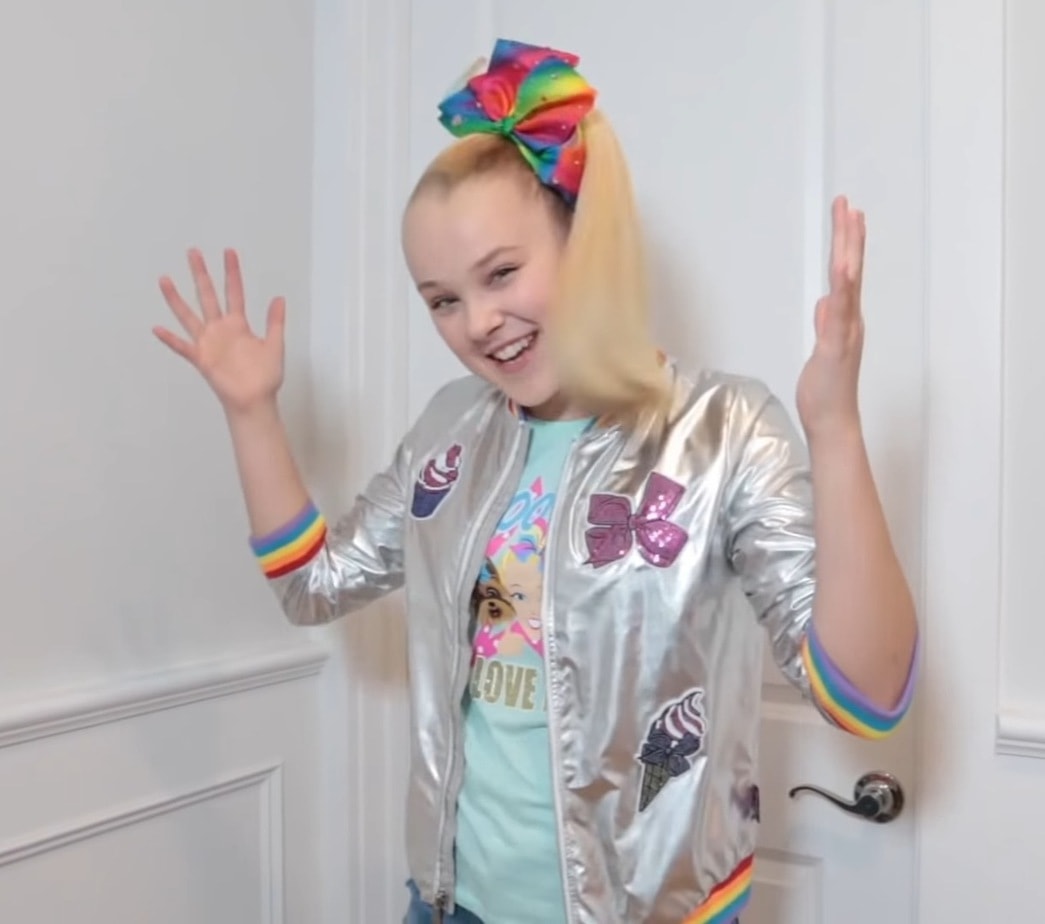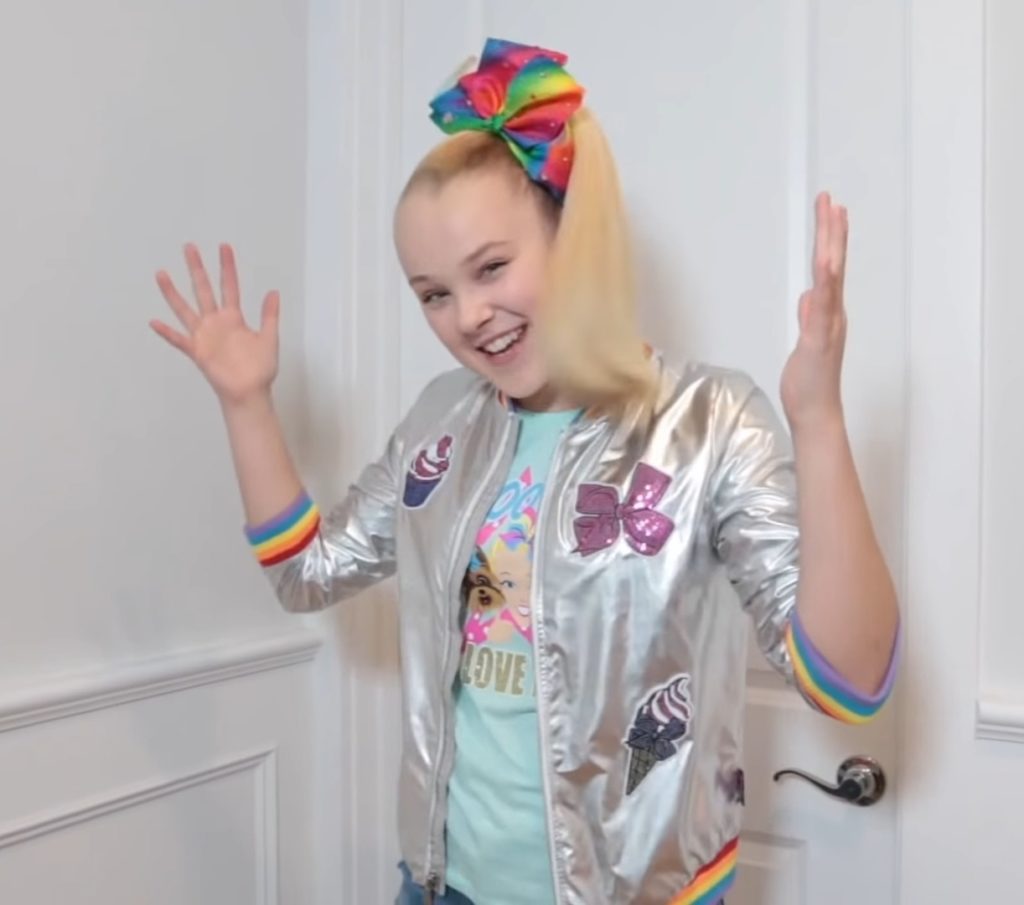 photo source: commons.wikimedia.org
Joelle Siwa, known professionally as Jojo, is an entertainment powerhouse. She's appeared in two seasons on the popular and sometimes controversial show Dance Moms and is known for her short but developing career in pop music.
Siwa joined the trend that's taken over YouTube and practically overshadowed the appeal of the TV reality star through her daily vlogs, where she connects with her several million followers. Jojo's, and YouTube vlogs in general, have much more appeal because of their unlimited runtime and personal approach to entertainment. Just the act of peering into the life of someone holding a handheld camera and taking you along for the ride as if you were their passenger allows a personalized touch that other forms of entertainment can't achieve.
Did You Know?
JoJo made Time's annual list of the top 100 most influential people of 2020.
---
2. Annie LeBlanc
Age: 17
Name: Julianna LeBlanc
Born: 12/05/2004
Subscribers: 3 million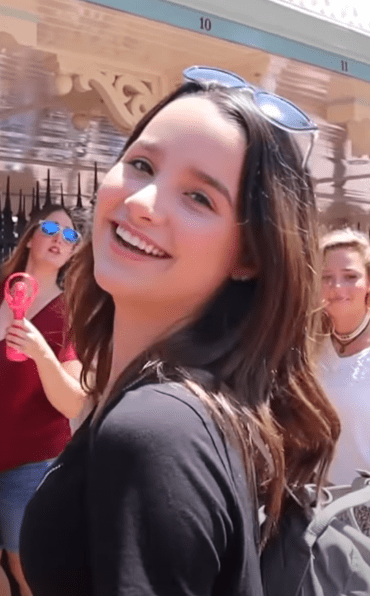 photo source: commons.wikimedia.org
Annie LeBlanc was called one of the "most famous teens in the world" by Business Insider in 2018. The YouTuber, singer, actress, and former gymnast garnered a massive 3 million subscriber count on her channel after transitioning from her role as one of the daily vloggers on a channel called Bratayley at only four years old. She was trained nearly since birth to become an online entertainer.
These days, you can find Annie posting videos of gymnastics, challenges, and everyday lifestyle content. She's also part of the YouTube Red series We Are Savvy.
Did You Know?
LeBlanc began a career in music, and listeners have taken a liking to it. Posting her music on TikTok under the handle, @julesleblanc, she currently has 18.6 million followers!
---
1. Ryan's World
Age: 10
Name: Ryan Kaji
Born: 10/06/2011
Subscribers: 31.6 million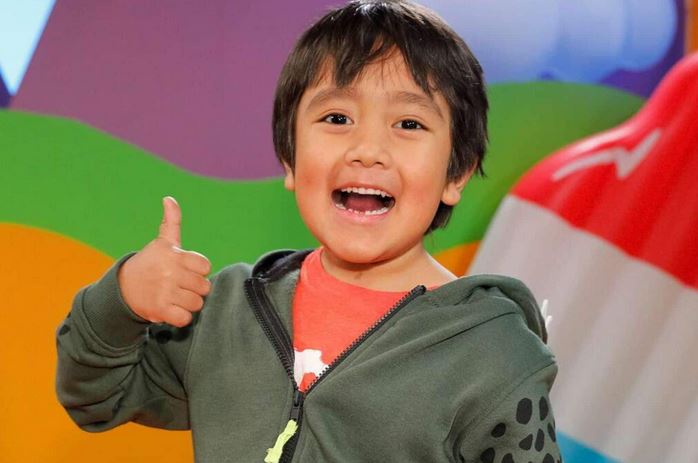 photo source: thepersonage.com
Ryan Kaji is the youngest major YouTube content creator!
Formerly known as Ryans ToysReview, Ryan and his family ran one of the most successful and lucrative channels, and they are still strengthening their follower base in 2022. In 2018 and 2019, he was listed as the highest-paid YouTuber, earning a total of roughly $48 million in two years thanks to the clever blend of popular trends like unboxing videos, reviews, and charming personal vlogs.
Ryan's reviews carry so much weight that toy sales from various companies depend on his favorable review. You can imagine what this kind of leverage means for Ryan and his family when it comes to the asking price on brand deals and advertisement space.
Did You Know?
The channel has been around since 2015. If you were wondering what use one child has for the unfathomable amount of toys Ryan has received in the seven years since his channel's inception, you'll be pleased to know that most of the toys reviewed are donated to charity. He now has his own line of toys, branded under Ryan's World.
OTHER POSTS YOU MAY BE INTERESTED IN