Social media platforms have evolved to become a central part of modern life. While the Internet has been around for decades, social media platforms were not widely used until the last 20 years. These platforms allow people to share content, interact with each other and engage in real-time conversations.
They also help people connect with each other in ways that were not previously possible with traditional media.
The evolution of social media platforms is an important part of its growth because they enable users to create communities based on their interests and hobbies. These communities are often formed around common interests like sports or music, but they can also be formed around more abstract topics like politics or current events.
In this article, you will learn about some of the oldest social media platforms and how they started in history.
14. Google+
Year Introduced: June 2011
Founder Vic Gundotra
Company: Google
Still Active: No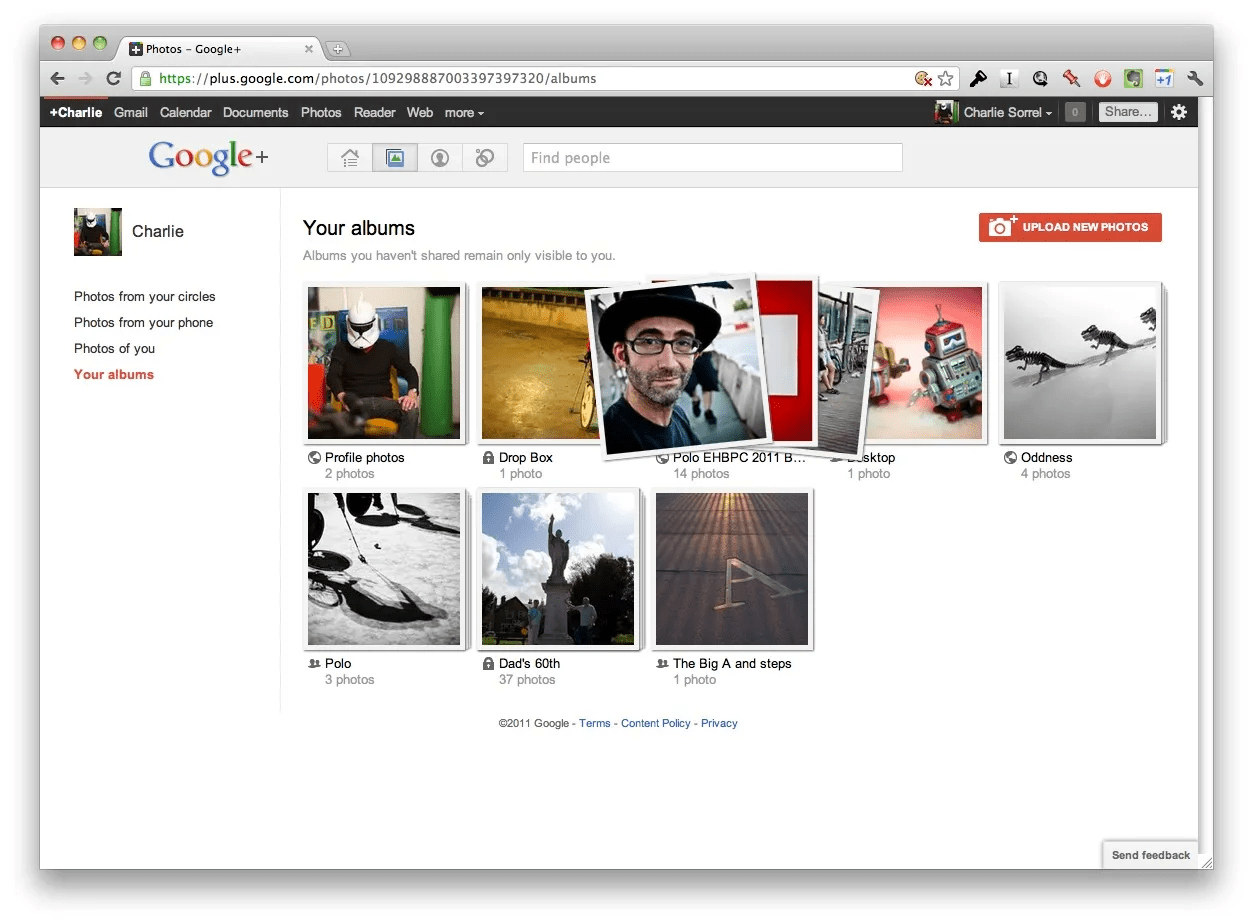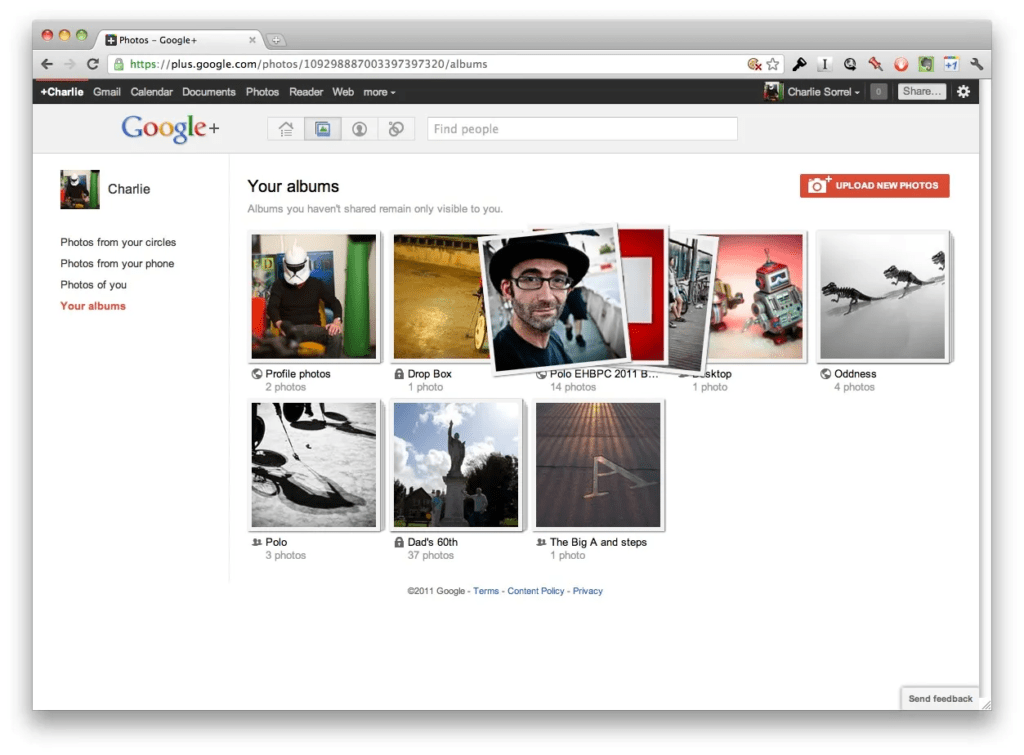 photo source: WIRED
Google+ was introduced on June 28, 2011, and it was revealed on the Google Blog. Probably its most thorough effort to date, the search engine giant's most recent social media foray.
Such Facebook-like features as a news feed, picture albums, and groups are available on this website.
By including a video chat room called Hangouts, Google+ surpasses Facebook by a hair. Facebook just included Skype video chat, but it lacks Google+'s group capabilities.
Events and Custom URLs were ultimately reintroduced back when Google+ underwent a revamp with the stated goals of making the site quicker and simpler, highlighting the new Communities and Collections features, and deleting features like Hangouts integration and Custom URLs.
Did You Know?
The man who founded Facebook, Mark Zuckerberg, has more followers on Google+ than the man who founded Google, Larry Page.
---
13. WhatsApp
Year Introduced: January 2009
Founder Brian Acton, Jan Koum
Company: Meta
Still Active: Yes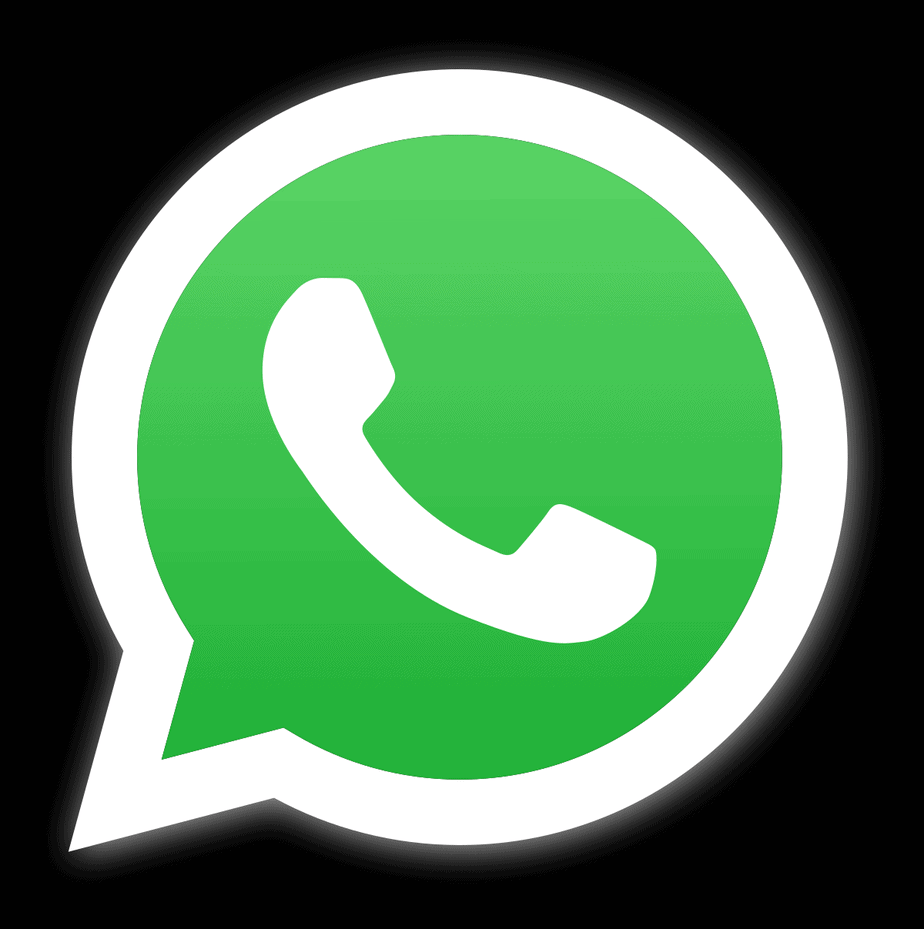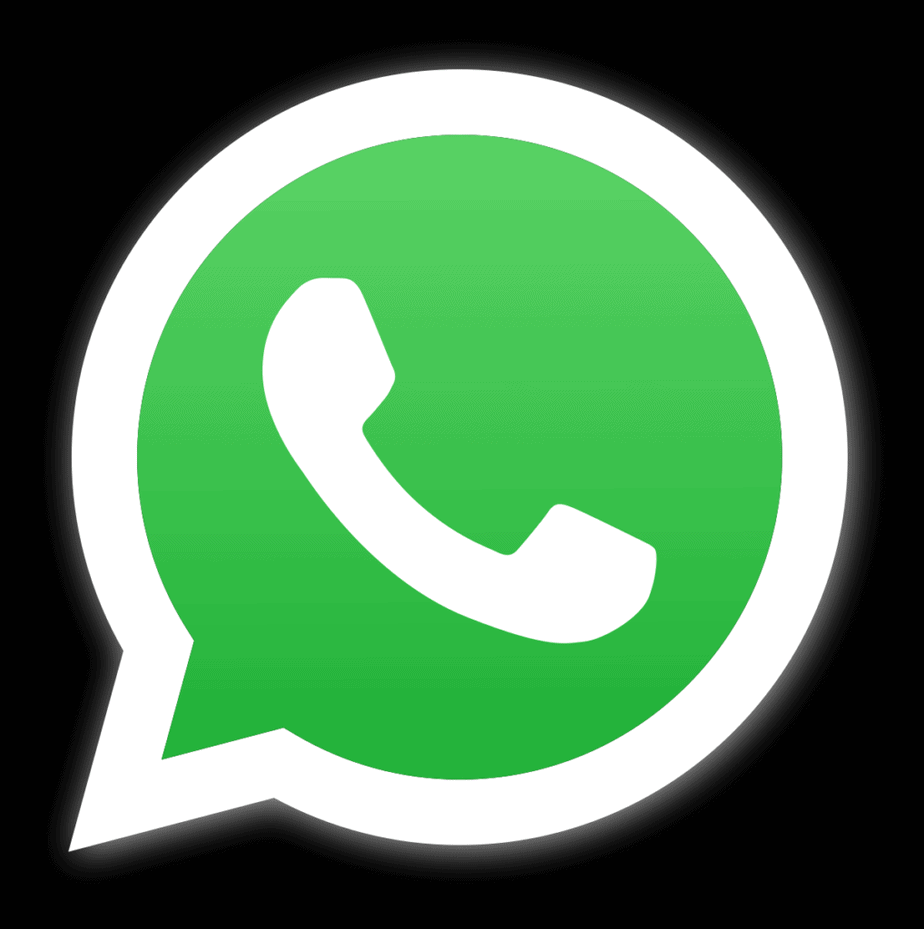 photo source: Wikipedia
A freeware, cross-platform, centralized instant messaging, and voice-over-IP service with global accessibility, WhatsApp Messenger, often known as WhatsApp, is owned by the American company Meta Platforms.
Users may exchange photographs, documents, user locations, audio and video chats, text and voice messages, and other types of material.
To join up for the service, you must have a mobile phone number. WhatsApp developed a separate business app called WhatsApp Business in January 2018 that can connect with the main WhatsApp client.
Did You Know?
When he was 16 years old, co-founder Jan Koum immigrated to the US from Ukraine. Food stamps once allowed his family to get by.
---
12. Reddit
Year Introduced: June 2005
Founder Steve Huffman, Alexis Ohanian, Aaron Swartz
Company: Advance Publications, Inc.
Still Active: Yes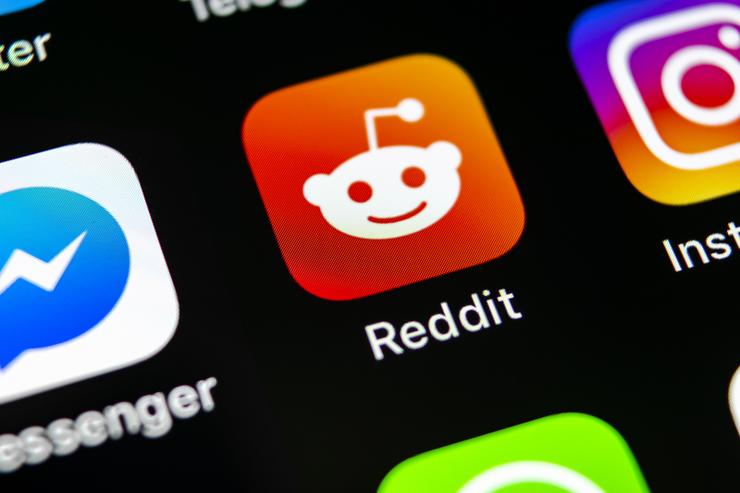 photo source: ARN
Reddit is a conversation and content-rating website from the United States. Users who have signed up are then rated favorably or negatively by other members.
If a post receives enough upvotes, it may eventually appear on the site's main page. Submissions with more upvotes are shown toward the top of their subreddit.
The communities on Reddit are monitored by moderators. Additionally, moderators who are exclusive to a community and are not Reddit staff moderate.
There were no subreddits in the early versions of Reddit; it was just a user-curated list of links. Furthermore, there were only two reaction options accessible to users back then: intriguing or boring, as opposed to today's up- and downvotes, awards, comments, etc.
Did You Know?
A 15 billion dollar IPO filing was allegedly made by the corporation in December 2021 raising its valuation.
---
11. Yahoo! 360 Degrees
Year Introduced: March 2005
Founder Jerry Yang and David Filo
Company: Yahoo
Still Active: No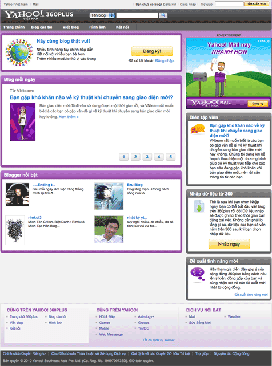 photo source: Wikipedia
In 2005, Yahoo! launched Yahoo! 360°, a social networking, and personal communication web. Users could construct personal websites, exchange photographs from Yahoo! Photos, keep blogs and lists, create and share public profiles, and discover who was online at the moment among their friend's thanks to Yahoo!
There was a section called "friends updates" in 360° that provided a brief summary of each friend's most recent news.
Yahoo! 360 Degrees was only accessible via invitation when it first started. In addition to integrating Yahoo! products like Flickr, Yahoo! Music, and Messenger, the social network offered members profiles, blogs, and content.
The business was shut down in July 2009 since the product failed to catch on in the United States.
Did You Know?
The service was still in the Beta stage of development when Yahoo! stated in May 2009 that it will formally shut down on July 13, 2009, so that its developers could "focus their efforts on the new profile on Yahoo."
---
10. Youtube
Year Introduced: February 2005
Founder Steve Chen, Chad Hurley, and Jawed Karim.
Company: Google
Still Active: Yes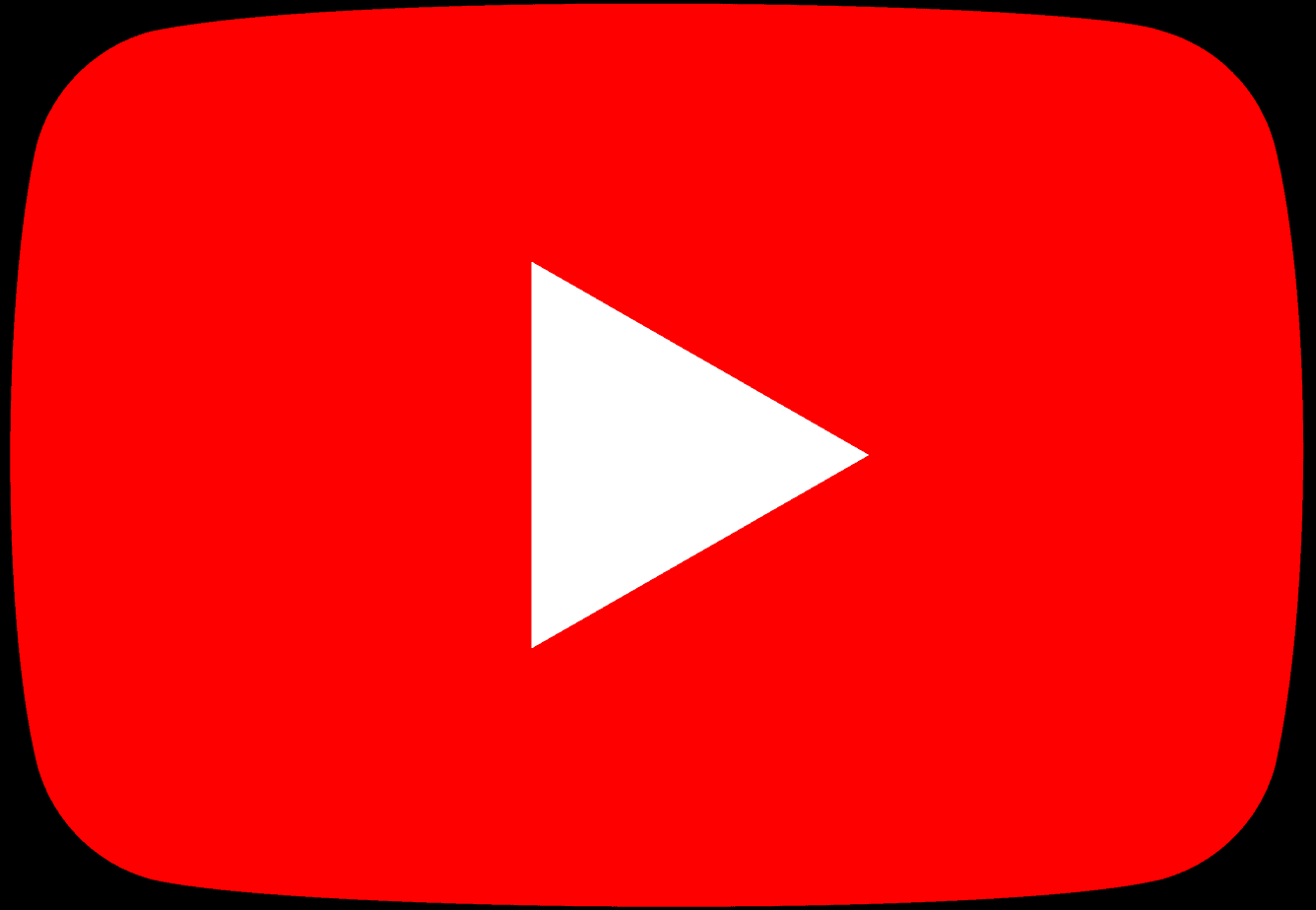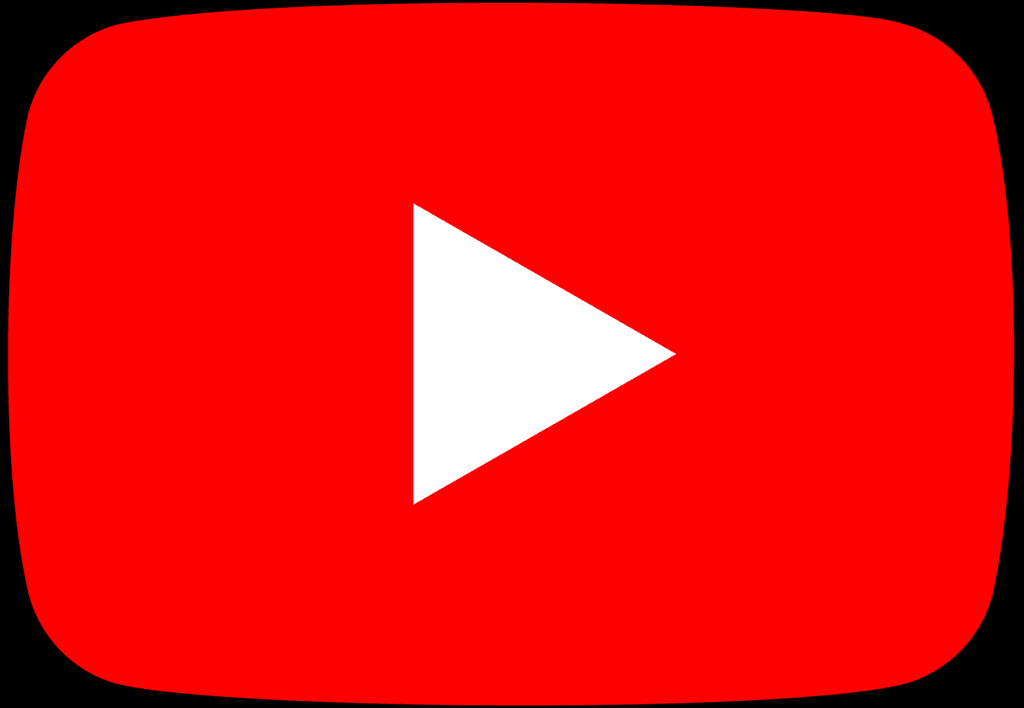 photo source: Wikimedia Commons
Chad Hurley, Steve Chen, and Jawed Karim, three former PayPal workers, launched the American online video-sharing platform in February 2005, with its main office in San Bruno, California.
The website was purchased by Google in November 2006 for US$1.65 billion, and since then it has been one of Google's subsidiaries.
Users of YouTube have access to a variety of features, including the ability to publish, view, share, add to playlists, report, comment on, and subscribe to other users' content.
A unique set of issues arose as a result of YouTube's massive traffic growth. More computers and broadband Internet connections have to be purchased by the firm on a constant basis.
As more media businesses learned that some of the videos posted to YouTube include copyrighted content, YouTube was further required to set aside more financial resources for prospective legal actions.
Did You Know?
You can only store videos for offline viewing using YouTube's in-app download tool. You will need particular tools or software that is accessible elsewhere online in order to download YouTube videos onto your devices.
---
9. Bebo
Year Introduced: January 2005
Founder Michael and Xochi Birch
Company: The Monkey Inferno
Still Active: Yes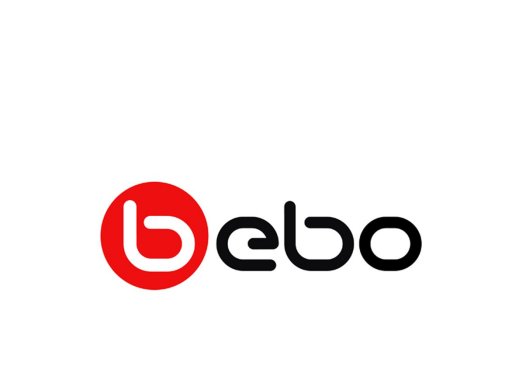 photo source: Phys.org
Users may build free social networking profiles on the website Bebo. Bebo has many of the same features as other social networking websites, as anyone who is familiar with them would see. Bebo allows you to create a free account and upload files like pictures, videos, and information.
The website's distinctive user experience enables you to reconnect with old friends and meet new ones.
The San Francisco, California-based website Bebo made its debut in 2005, and by 2008, it had amassed more than 40 million registered members. Bebo joined a bigger strategy known as AOL People Networks when AOL acquired the website.
Did You Know?
You may start by inviting your connections to join Bebo to make new acquaintances, or you can give Bebo access to your email contacts by giving them your login details. You will be able to view friends of friends as your friend list expands.
---
8. hi5
Year Introduced: June 2004
Founder Ramu Yalamanchi
Company: The Meet Group
Still Active: Yes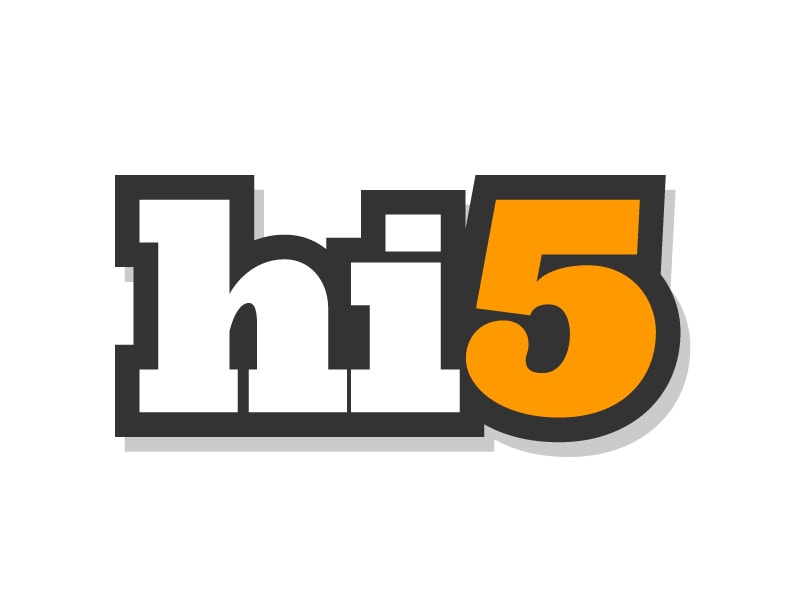 photo source: Social Media Museum
Hi5 was able to earn a profit within its first year of operation after it launched as a social networking site in June 2003.
The website, which Ramu Yalamanchi founded, became well-known in Latin American nations as well as Mongolia, Tunisia, and Romania. Hi5's traffic peaked in 2007 when it was second only to MySpace.
People who are interested in flirting, dating, and making new acquaintances can visit the social networking site Hi5. It closely resembles the Tagged website. The Meet Group, a provider of social and mobile technology, owns both websites.
Did You Know?
In April 2009, after Bill Gossman was named CEO, hi5 changed its aim to become a social-network gaming platform and welcomed new game creators.
---
7. Facebook
Year Introduced: February 2004
Founder Mark Zuckerberg, Eduardo Saverin, Dustin Moskovitz, and Chris Hughes
Company: Meta
Still Active: Yes

photo source: Flaticon
When they founded Facebook in 2004 as a supplier of online social networks located in the United States and a division of Meta Platforms, Mark Zuckerberg, Dustin Moskovitz, Chris Hughes, and Eduardo Saverin were all Harvard University students.
As of 2021, Facebook has approximately three billion members, with roughly half of them accessing it daily. This made it the most popular social network in the world.
The website is made up of many different parts, such as Timeline, which is a section on each user's profile page where users can post content and friends can post messages; Status, which lets users notify friends of their current location or circumstance; and News Feed, which alerts users to updates to their friends' profiles and status.
Did You Know?
Every single day, almost 350 million images are posted on Facebook.
---
6. Orkut
Year Introduced: January 2004
Founder Orkut Büyükkökten
Company: Google
Still Active: No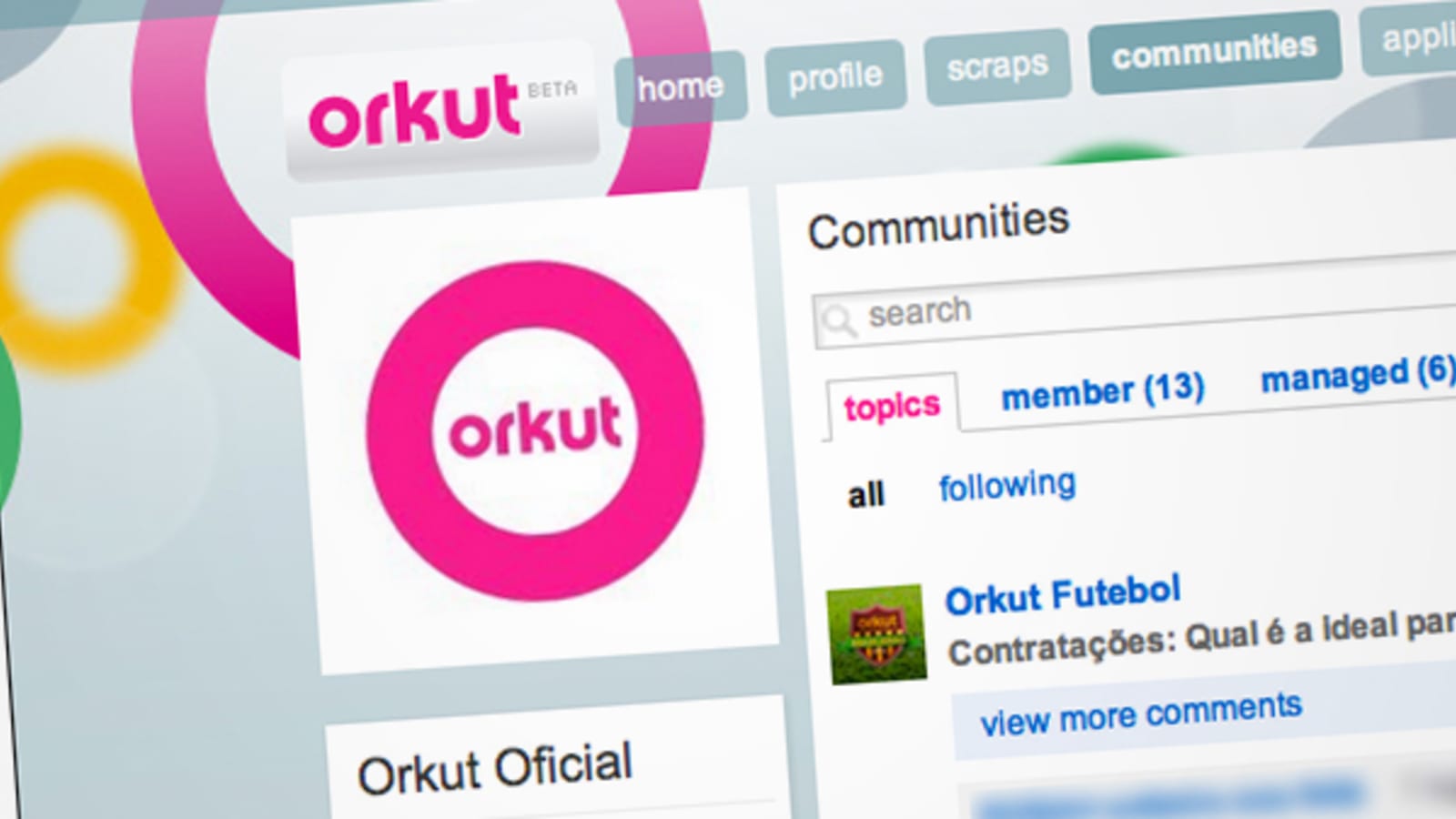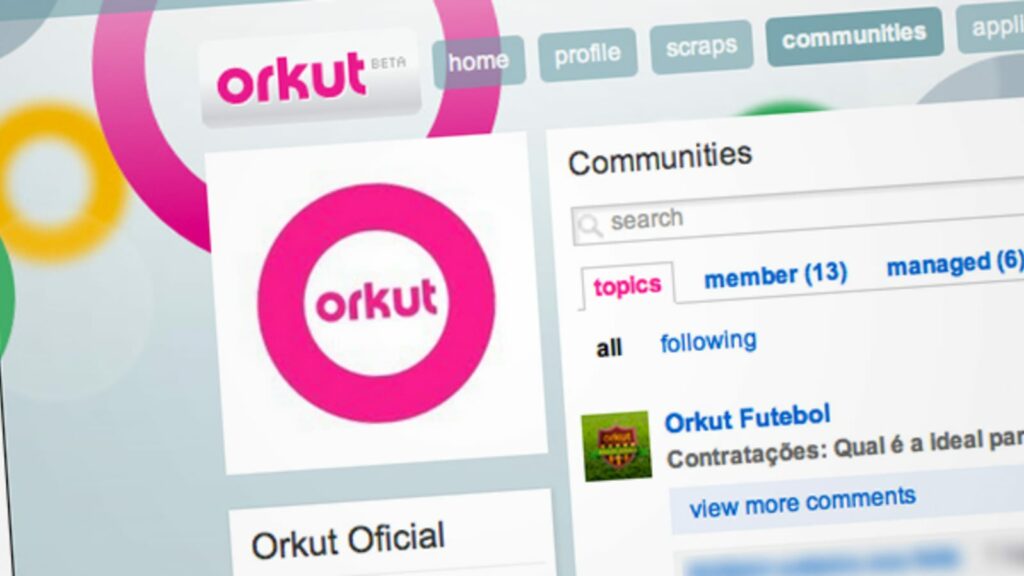 photo source: CNBC
Google was the owner and operator of the social networking site Orkut. Users may utilize the service to keep their existing friendships and make new ones. Google Brazil would completely manage and run Orkut in Brazil, in the city of Belo Horizonte, as of 2008, according to Google's announcement.
The decision was made as a result of the growing legal concerns and significant Brazilian user base.
According to Google's statement, starting in 2008, Orkut will be entirely managed and operated by Google Brazil in Belo Horizonte, Brazil. The decision was taken because to the huge user base in Brazil and escalating legal issues.
Did You Know?
A user of Orkut can have the option of adding movies from Google Video or YouTube to their profile, and they could also make polls that were either closed or open to the public for user polling.
---
5. My Space
Year Introduced: August 2003
Founder Chris DeWolfe, Tom Anderson, Jon Hart
Company: Viant Technology LLC
Still Active: Yes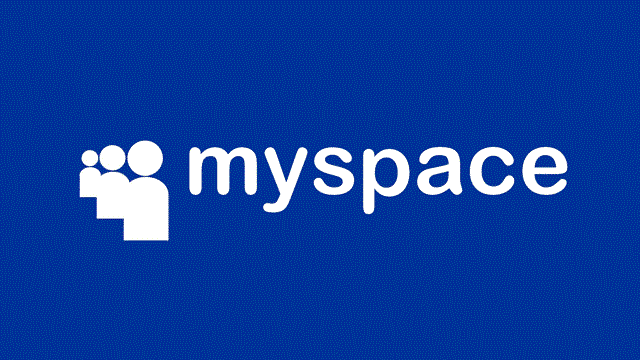 photo source: SassyMind
Users may establish Web "profile" pages on Myspace, a free site financed by advertising, that includes images, list their hobbies, and, most significantly, provide links to the profiles of other users.
You could use the website to stay in contact with pals, "meet" and become friends with new individuals or look for prospective love interests.
In order to limit access by possible sexual predators, users must be at least 13 years old, and profiles of those under 16 cannot be accessed by those over 18. Myspace quickly distinguished itself from other social networking sites by enabling and even encouraging musicians to use the site to promote themselves.
This gave Myspace a hip atmosphere and made it a well-liked hangout for teenagers. Additionally, it had a reputation for having raunchier profiles and attitudes than other websites.
Did You Know?
Myspace continued to gradually bring out additional features, such as a Myspace record label and collaborations with other sites like the video-sharing website YouTube.
---
4. LinkedIn
Year Introduced: May 2003
Founder Reid Hoffman, Eric Ly
Company: Microsoft Corporation
Still Active: Yes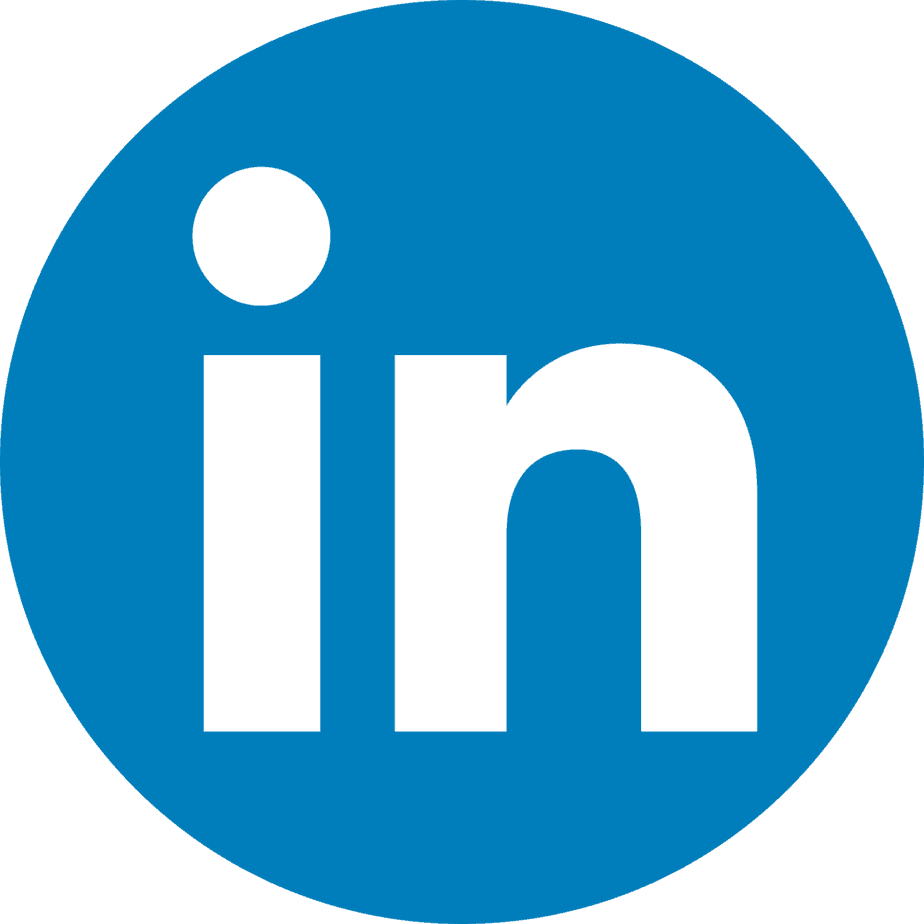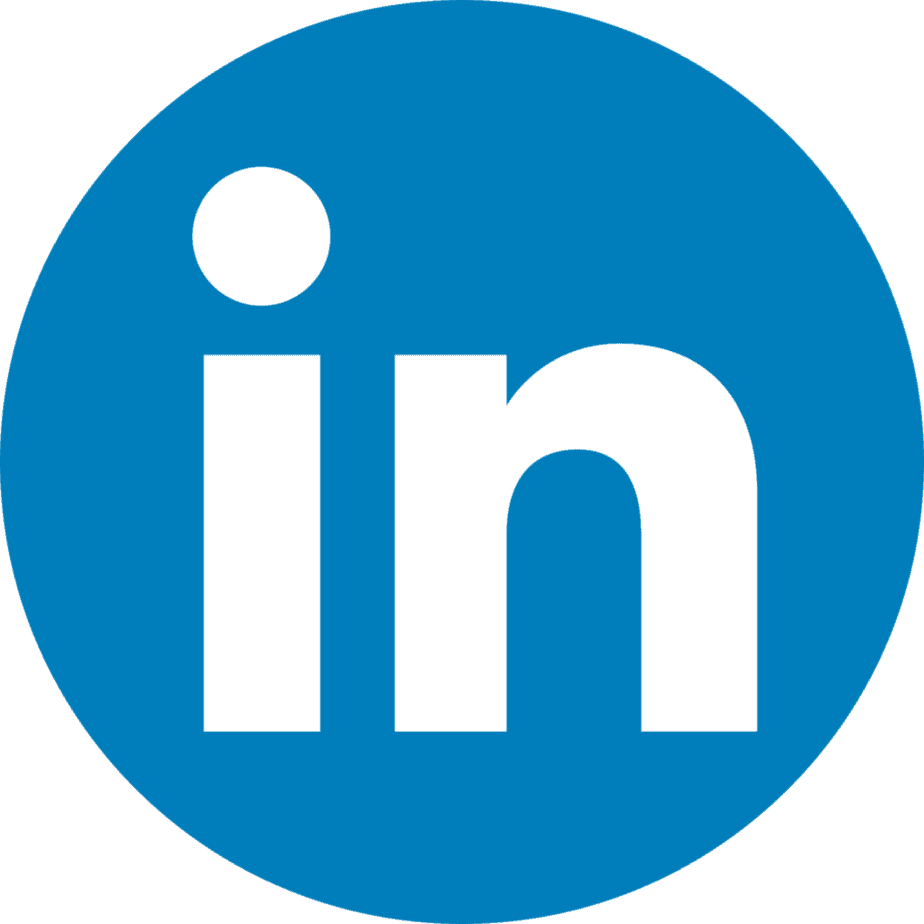 photo source: Wikimedia Commons
LinkedIn emphasizes a user's professional contacts, in contrast to other social networks like Facebook and Myspace, which are frequently only for fun. Users may summarize their careers, highlight their unique abilities, and describe their education and job experience on profile pages that resemble a résumé in format.
When one user accepts another's request to join his or her network, connections between the users are created.
LinkedIn users may develop their careers by seeking work, connecting with people at certain firms, and receiving recommendations from other users.
Although joining LinkedIn is free, users may purchase a premium subscription to access the entire profiles of all LinkedIn users as well as additional profiles in their search results.
Did You Know?
On the website, a function called "Career Advice" connects mentors and mentees. It is hoped that by connecting with one another at a high level, both parties will have better professional futures.
---
3. Friendster
Year Introduced: March 2002
Founder Jonathan Abrams
Company: MOL Global
Still Active: No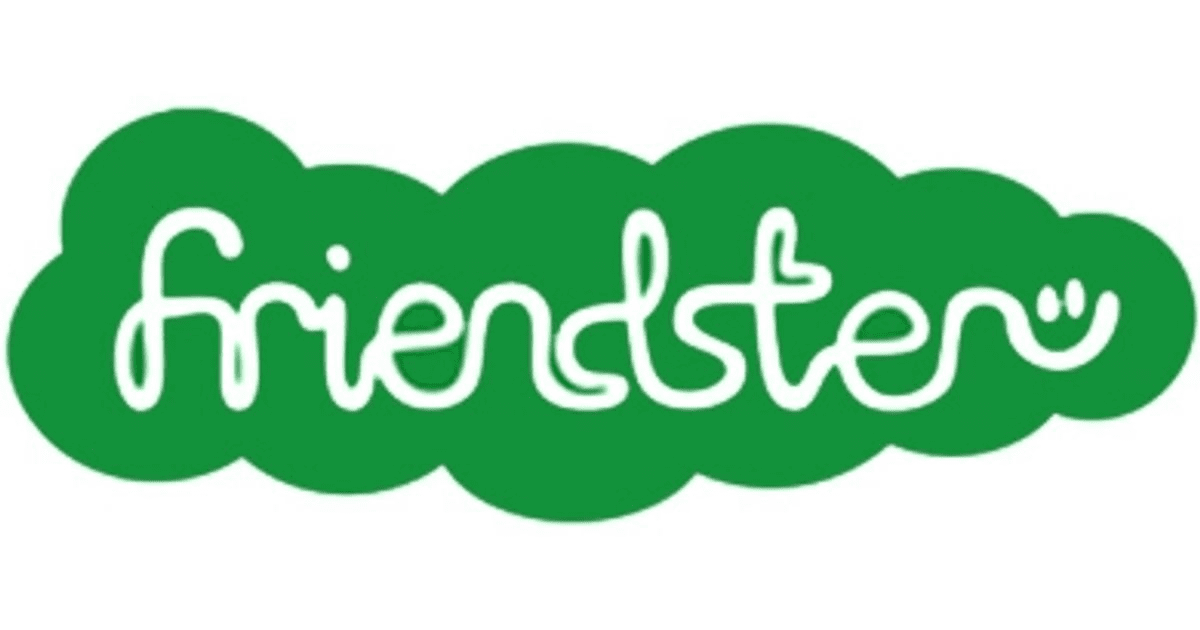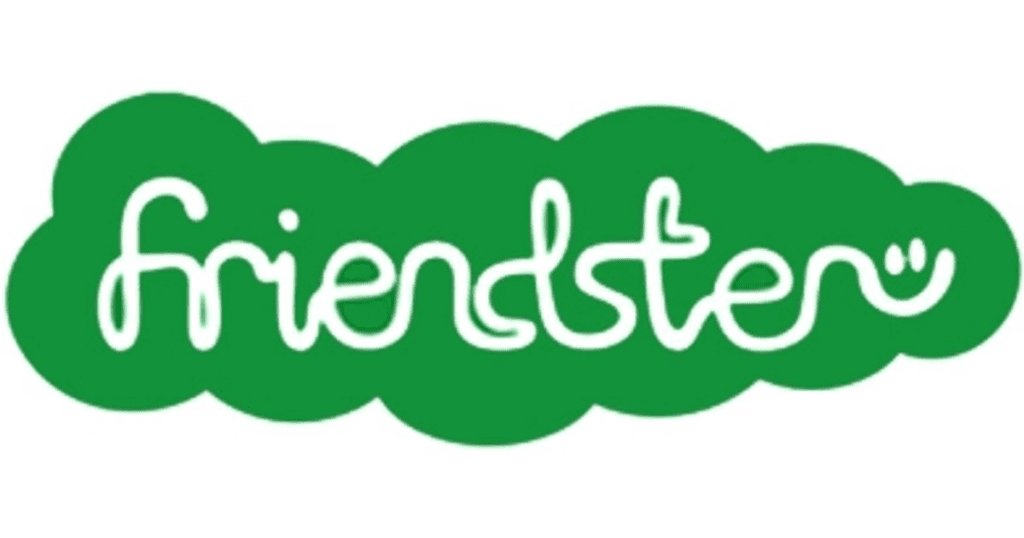 photo source: Campaign Asia
In March 2002, Canadian computer programmer Jonathan Abrams launched Friendster. With ten buddies, it was created in a basement and launched the following month. Within a few weeks, it had several hundred users, and by early 2003, it had more than 3 million.
The major goal of Friendster was to allow users from all around the world to connect, mingle, and reconnect with existing friends while also making new ones. Over 115 million people have enrolled on Friendster since it became a social gaming platform in June 2011.
The website and all of its services were permanently shut down on June 14, 2015, however, the business did not formally cease operations until the end of June 2018.
Did You Know?
Several other smaller social networking sites came before Friendster, but it was one of the first of them to reach over 1 million users.
---
2. Ryze
Year Introduced: October 2001
Founder Adrian Scott
Company: Unknown
Still Active: Yes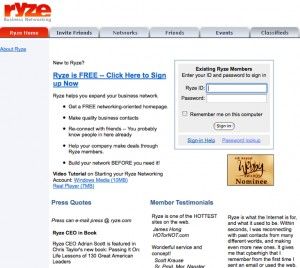 photo source: Pinterest
Ryze connects business professionals, especially startup business owners. Over 1,000 external organizations host sub-networks on the website, which boasts having over 500,000 users in 200 countries.
One of the first of a new wave of social networking sites, it was founded by Adrian Scott in early 2001 and had a significant impact on Friendster.
Individuals who visit the website may create profiles, add friends, and send messages.
It's been rumored that Jonathan Abrams, the man who founded Friendster, was an early user of the website and was motivated to develop a dating version of Ryze.
---
1. Six Degrees
Year Introduced: May 1997
Founder Andrew Weinreich
Company: MacroView, YouthStream Media Networks
Still Active: No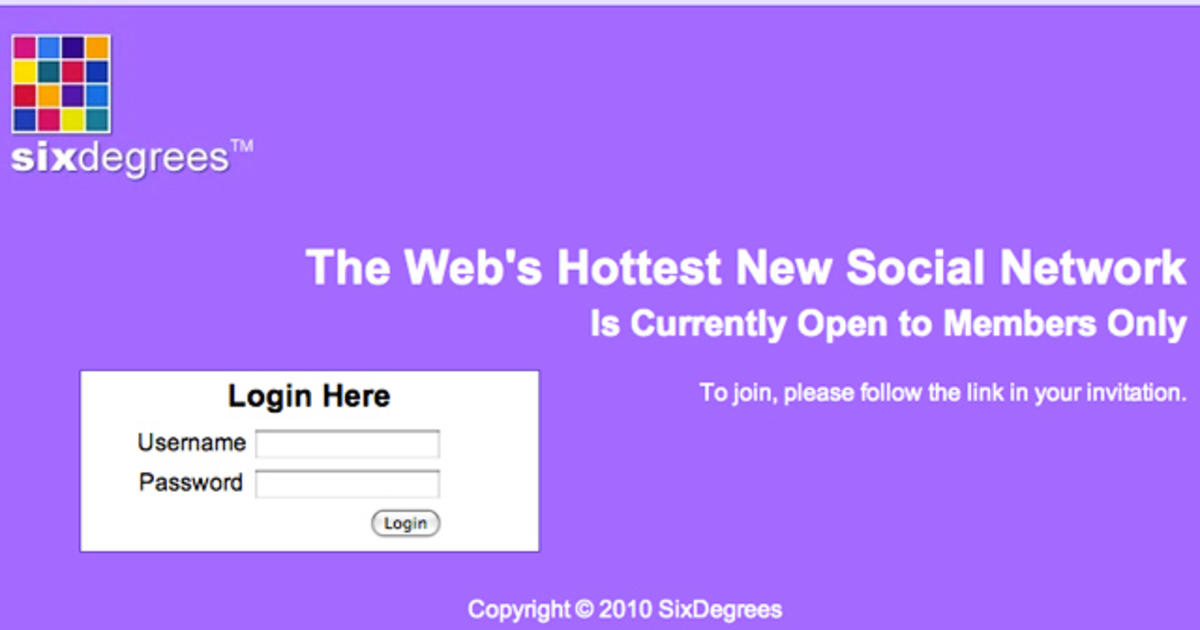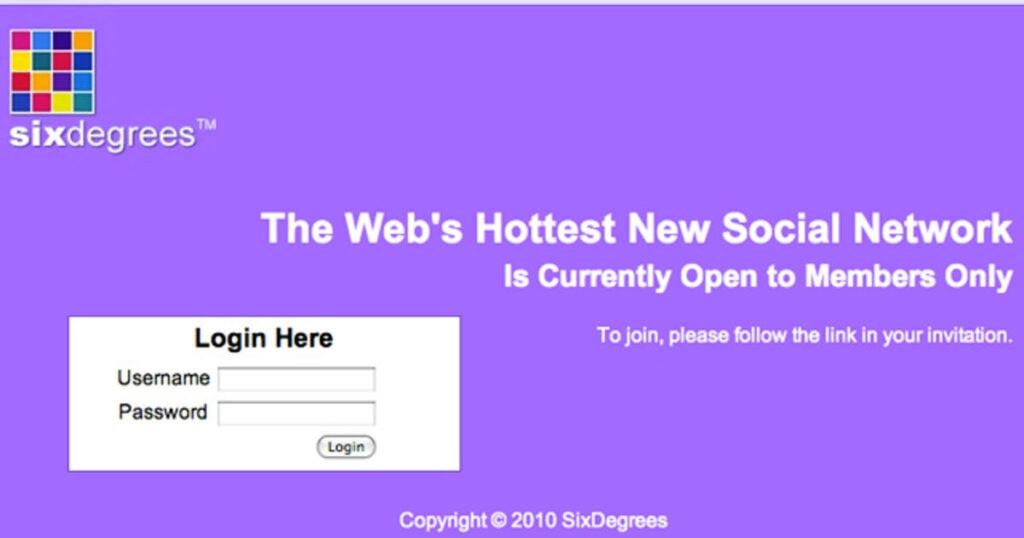 photo source: CBS News
Founded by Andrew Weinrich in 1997, the first social media platform ever, SixDegrees, set out to identify and map a collection of true connections between actual people using those people's real identities.
It was based on the Web of Contacts concept of social networking and ran from 1997 to 2000 at first. The site, which took its name from the six degrees of separation theory, enabled visitors from outside the site to join and allowed users to list friends, relatives, and acquaintances both within and outside the site.
The site continues to send out infrequent email updates and solicitations to anyone who has verified a relationship with an existing user but did not register with it.
On the website, users could see all of the ties they have to other users and send messages and bulletin board postings to those in their first, second, and third degrees.
Did You Know?
At its peak, SixDegrees had 3.5 million users, but due to the constraints of internet bandwidth, it was a concept that was years ahead of its time.
OTHER POSTS YOU MAY BE INTERESTED IN