Roblox is a gaming platform that allows users to create their own games, play others' games and create their own virtual world. It was launched in 2003 and has now grown into one of the most popular online games in the world, with over 100 million registered players.
Since its inception, Roblox has expanded from being a simple game where users could interact with each other to including social media features such as Facebook integration, live streaming, and group chat rooms.
The game's popularity grew now as it reached the world of kids and teenagers. But, before its golden era today, let us look at the oldest Roblox accounts that have ever been made, whether they are test accounts or the first ones to enjoy its cool and exciting features.
4. Jane Doe
Date Created: June 25, 2005
ID Number: 3
Owner: Roblox CEOs
Status: Active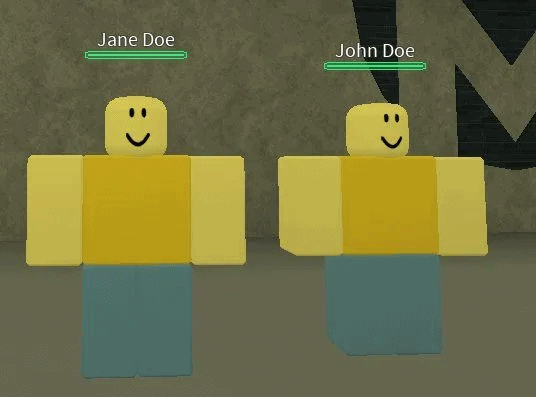 photo source: attackofthefanboy.com
The CEOs of Roblox, David Baszucki and Erick Cassel, established the John Doe and Jane Doe Roblox account on June 25, 2005. However, it states that they joined on February 27, 2006. An unnamed female is referred to as Jane Doe.
The ROBLOX crew created John and Jane Doe as testing accounts early in the game's development. Despite being distinct "entities," both test accounts are mentioned in the same conversation.
Jane Doe and John Doe are notorious for appearing in various false "hacker" tales over Roblox's origins and being cited in several clickbait videos, most of which emerged in 2016–2019.
Did You Know?
The shield of Wisdom was awarded to Jane Doe in October 2019. In essence, she might have correctly predicted who would obtain the RB Battles competition.
---
3. John Doe
Date Created: June 25, 2005
ID Number: 2
Owner: Roblox CEOs
Status: Active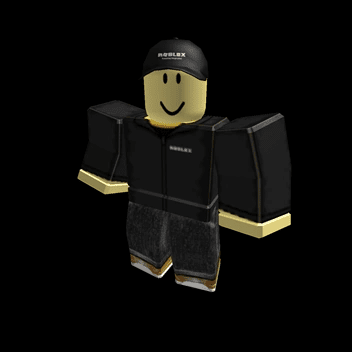 photo source: Roblox Wiki-Fandom
The two CEOs of Roblox at the time, David Baszucki and Erik Cassel, established John Doe and Jane Doe as what is formally known as test accounts. The two accounts in the test files are user/2 and user/3 in the player's list. On February 27, 2006, John and Jane would formally enter the game.
At one point, they both seemed to accept friends and badges. However, a lot of people think that cybercriminals hacked these accounts. Others claim that Roblox's web clients and servers contained bugs that caused the issue.
Did You Know?
The Roblox team occasionally uses John and Jane's accounts to jump into games, wave at other players, and keep a look in to see how they're having a great time. Even so, they cannot be used to reach or block other players' accounts.
---
2. Qa
Date Created: June 30, 2004
ID Number: 6
Owner: Roblox
Status: Terminated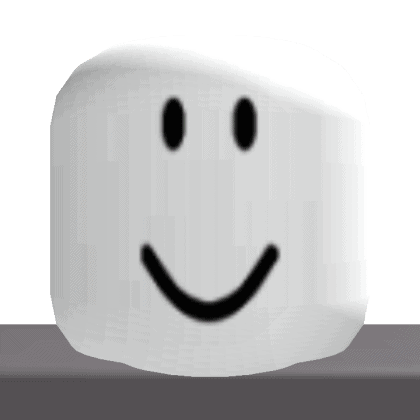 photo source: rblx.trade
Qa joined Roblox as the second account but was later replaced by John Doe and given the ID number 6. The profile was made on June 30, 2004, and David Baszucki and Erik Cassel occasionally used it on message boards as a testing account.
His account was terminated due to an unknown user guessing his password sometime between 2014 and 2015. Four further users who were all deleted are friends with Qa. The players are well-known, going by usernames like 111 and Anonymous.
Did You Know?
Since you can no longer have less than three nicknames or a space in your name, QA is a unique username, just like John and Jane Doe.
---
1. Admin (Roblox)
Date Created: June 30, 2004
ID Number: 1
Owner: David Baszucki
Status: Terminated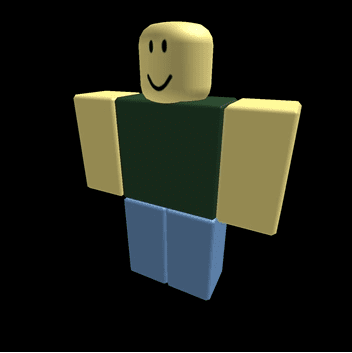 photo source: Roblox Wiki-Fandom
Before Roblox was made available to the general public, the Admin account was the very first participant to sign up on Roblox. This makes Admin the oldest Roblox account ever.
On June 30, 2004, the user "Admin" joined with the ID of 1. David Baszucki developed the "Admin" player to experiment with the place publishing system and login functionality.
Conversely, the current "Admin" profile was not an actual admin and was not the same account as the one that joined in 2004. Before the introduction of official username changes, join dates would be associated with a profile name instead of an ID.
Did You Know?
The unwanted account was banned so it could be tested to see if the moderation system in place at the time was effective before it was deleted.
OTHER POSTS YOU MAY BE INTERESTED IN