The National Association for Stock Car Auto Racing (NASCAR) was founded in 1948. Bill France Sr., an American businessman and racing driver, created this sanctioning body for stock car racing with the help of other racing drivers to protect the racers from getting victimized by corrupt promoters.
NASCAR has also played a significant role in popularizing stock-car racing in the United States. Every year the organization sanctions more than 1,500 stock car races in the United States and Europe, Canada, and Mexico.
Throughout its 74 years of history, NASCAR has used various types of racetracks, including purpose-built tracks. Currently, it holds races at 42 tracks in the United States and Canada. Here, we list 9 of the oldest NASCAR tracks where races are still organized.
8. Road America
Opened: 1955
Location: Town of Plymouth, Wisconsin
Current Owner: Road America, Inc.
Capacity: No capacity limit, open sitting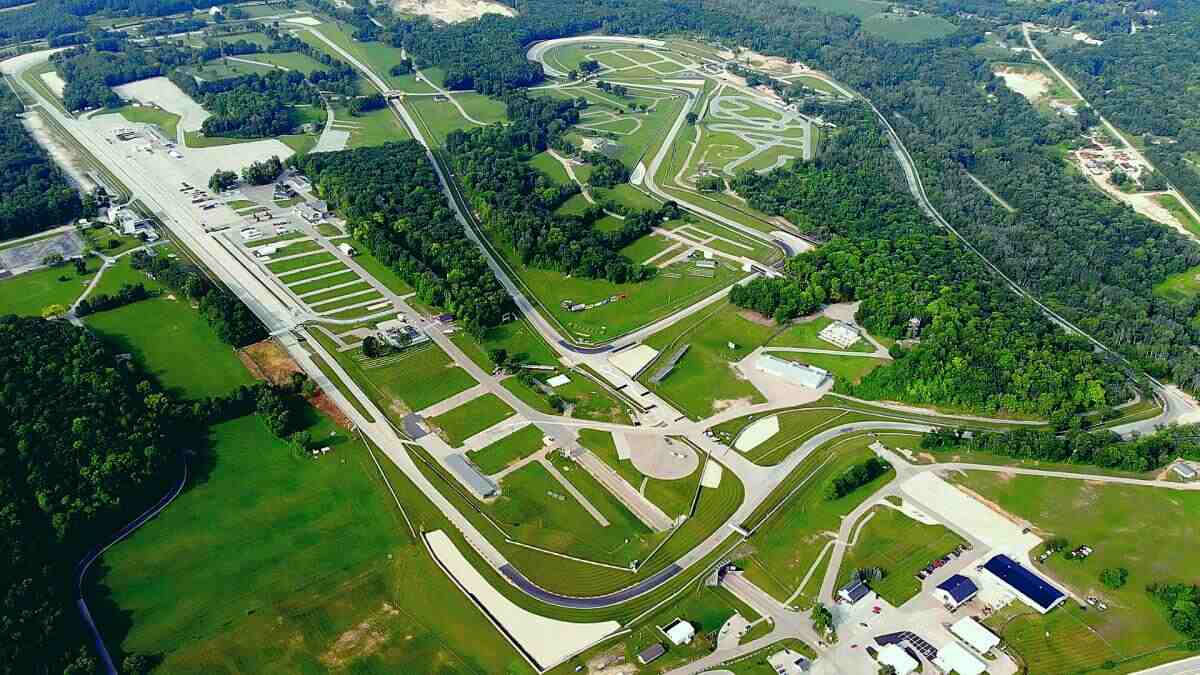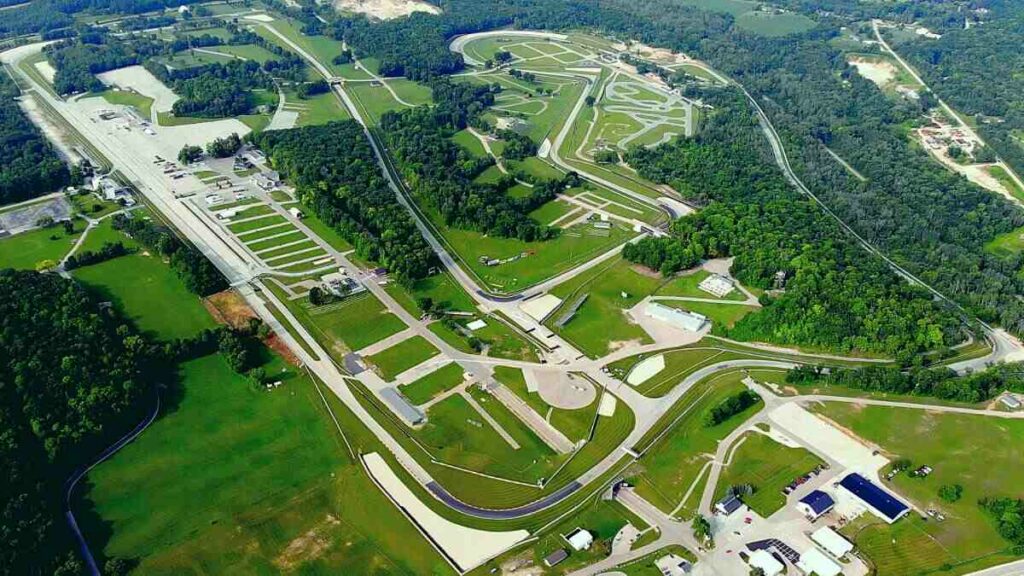 photo source: www.roadamerica.com
Road America motorsports track hosts races in NASCAR Cup and Xfinity series. It also hosts several other races, including IndyCar Series, AMA Superbike Series, WeatherTech SportsCar Championship, and others.
It is a permanent road course situated on 640 acres of land. The total length of the track is 4.048 miles with 14 turns. Road America is one of the very few road circuits that still keep its original configuration. It has an open seating arrangement allowing spectators to sit anywhere on the ground.
Road America was built by Clif Tufte after motorized speed contests were banned on US highways. The first race hosted by Road America was a Sports Car Club of America event on September 10, 1955.
Did you know?
From 2023, instead of Road America, NASCAR races will be held on the streets of Downtown Chicago.
---
7. Darlington Raceway
Opened: 1950
Location: Darlington, South Carolina
Current Owner: NASCAR
Capacity: 65,000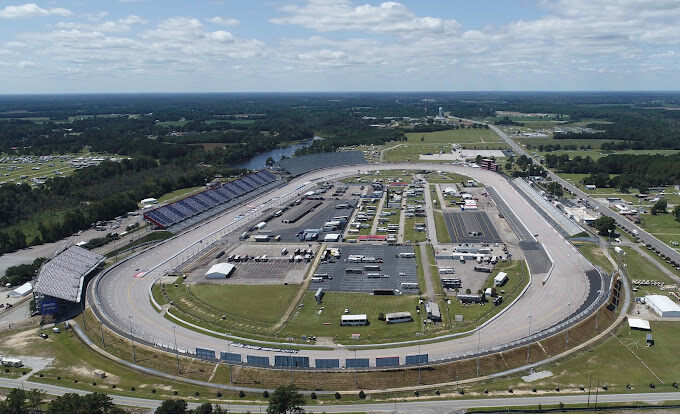 photo source: googleusercontent.com
Darlington Raceway was built by a former racer Harold Brasington, who knew Bill France Sr. from the days of their participation in racing. Brasington purchased 70 acres of farming land and began making a racing track from a cotton and peanut field.
Darlington Raceway has a unique shape, somewhat like an egg. The two ends have very different configurations, one corner being narrower and tighter. Brasington had to build the track in such a way because he didn't want to disturb a minnow pond located on the west side of the property.
The first race on this track was held in 1950 on Labor Day. The race was co-sanctioned by NASCAR and its rival Central States Racing Association.
Did you know?
Darlington Raceway is called "The Lady in Black" and "The Track Too Tough To Tame."
---
6. Martinsville Speedway
Opened: 1947
Location: Ridgeway, Virginia
Current Owner: NASCAR
Capacity: 44,000 – 65,000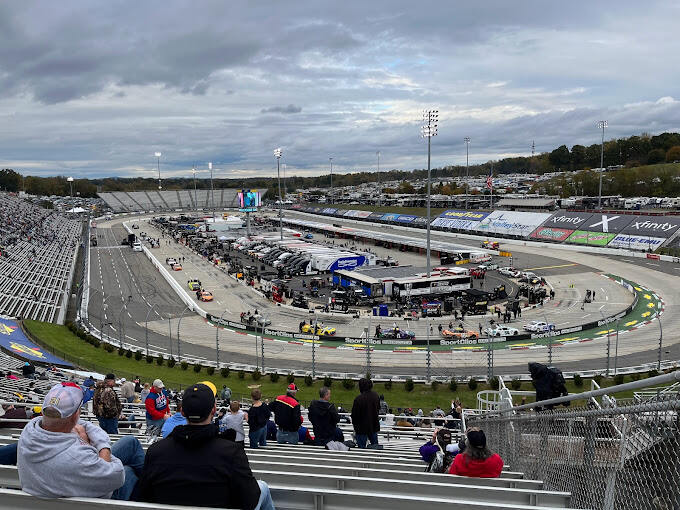 photo source: googleusercontent.com
Martinsville Speedway is a paperclip-shaped track built one year before the formation of NASCAR. It was one of the oldest paved oval tracks in stock racing.
Martinsville Speedway was built by H. Clay Earles, Sam Rice, and Henry Lawrence. It is the only track that has been on the NASCAR circuit since its opening. This track is also the only one on the circuit where the straightaways have asphalt surfaces, and the turns are covered with concrete.
The track hosted the first NASCAR-sanctioned event in 1948, on American Independence Day. It was paved in 1955. The following year, Martinsville Speedway hosted its first 500-lap event.
Did you know?
Martinsville Speedway is the shortest track in the NASCAR cup series; the total length is 0.526 miles.
---
5. North Wilkesboro Speedway
Opened: 1947
Location: Wilkesboro Township, North Carolina
Current Owner: Speedway Motorsports, Inc.
Capacity: 18,000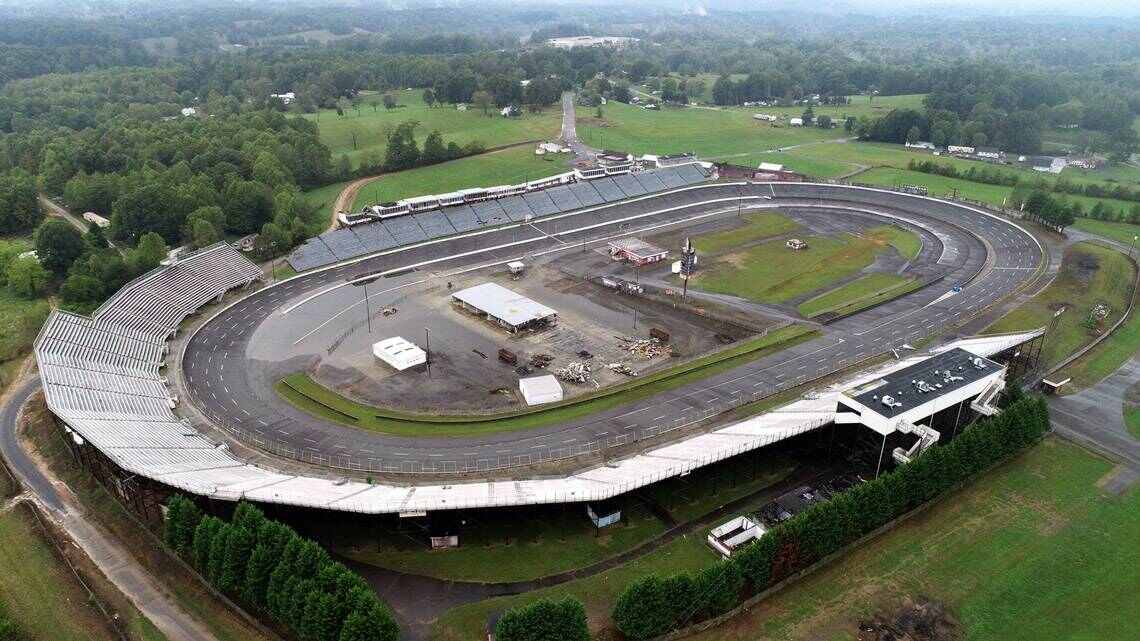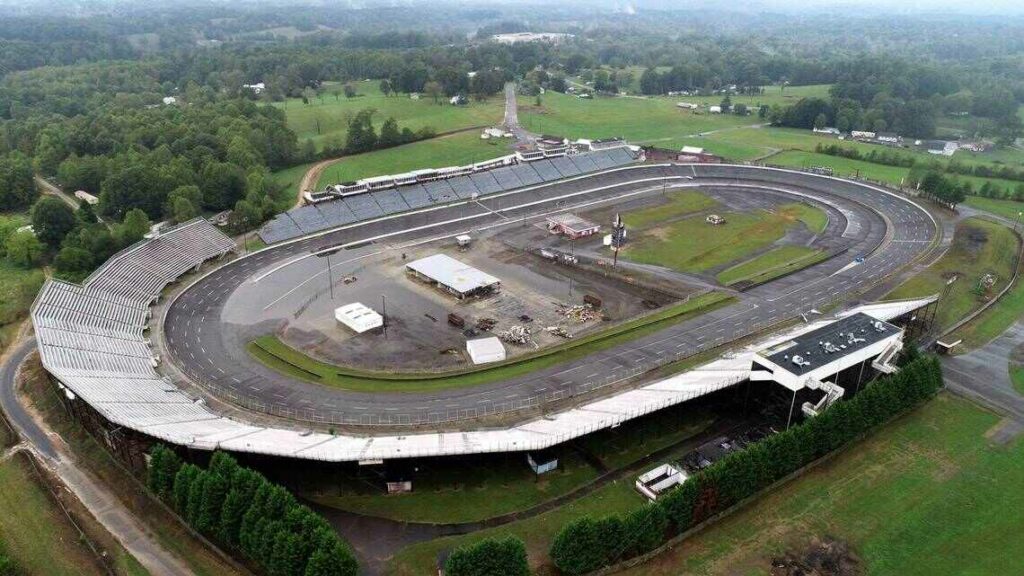 photo source: www.charlotteobserver.com
North Wilkesboro Speedway is a NASCAR original located about 80 miles north of Charlotte. One unique feature of this racing car is its uphill backstretch and downhill front stretch.
The track was built by Enoch Staley, Lawson Curry, Charlie Combs, and Jack Combs. Enoch attended a stock car race in South Carolina in 1945, where he got inspired by the races and the large crowd attending it.
Enoch, along with his partners, purchased farmland and built the racetrack, which was later promoted by Bill France. The first official event was held on May 18, 1947. It included heat races and a feature race. In 1949, the track hosted the eighth and final race of that year's NASCAR Strictly Stock Division.
After hosting several events, the track was closed down in 1996. It was then briefly opened in 2010 but again closed down in 2011. In August 2022, North Wilkesboro Speedway was re-opened for grassroots racing.
Did you know?
North Wilkesboro Speedway got its unique feature of an uphill and downhill stretch because of a capital crunch. The primary investment of $1500 was exhausted before the work was completed; thus, they had to amend the plan, and the final track was not perfectly oval.
---
4. Richmond Raceway
Opened: 1946
Location: Henrico County, Virginia
Current Owner: NASCAR
Capacity: 51,000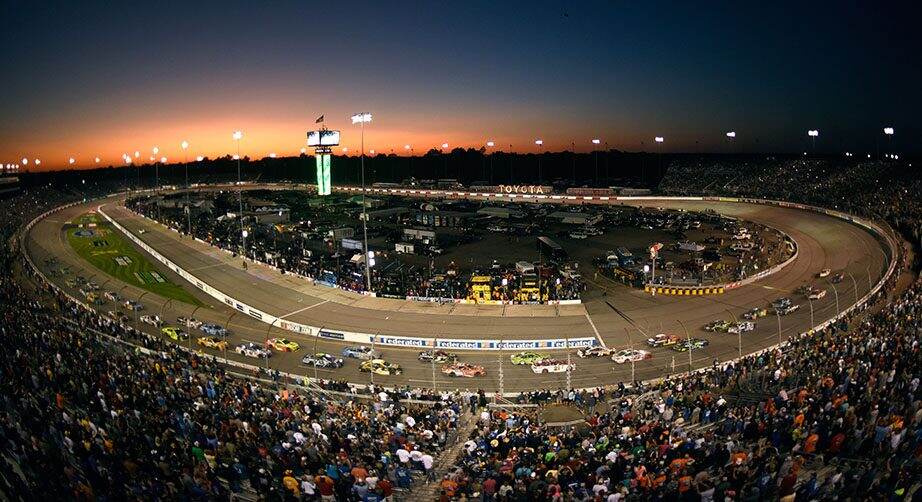 photo source: www.nascar.com
Richmond Raceway is known as 'America's premier short track.' It is one of the favorite tracks of NASCAR drivers because of its unique D Shape. It has hosted several prestigious events since its inauguration in 1946, including the International Race of Champions, the United States Auto Club (USAC) sprint car series, and the Craftsman Truck Series Race.
This track is home to NASCAR Cup Series, NASCAR Xfinity Series, and the NASCAR Camping World Truck Series. It also hosts a couple of spring races on the first weekend of April and a pair of fall races on the first weekend of September.
Richmond Raceway opened its gate on October 12, 1946, and hosted the first NASCAR in 1953.
Did you know?
In 2010, Richmond Raceway installed a video scoring tower with futuristic technology. This tower reported has more LED square footage than any other in the motorsports industry.
---
3. Los Angeles Memorial Coliseum
Opened: 1923
Location: South Figueroa Street, Los Angeles, California
Current Owner: The City of Los Angeles, County of Los Angeles, State of California
Capacity: 78,500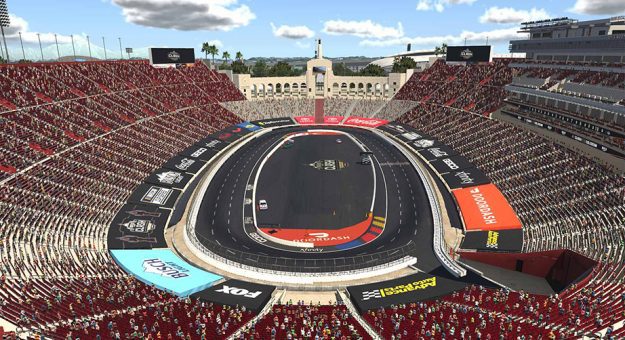 photo source: www.nascar.com
Los Angeles Memorial Coliseum was built in honor of the Los Angeles veterans who lost their lives in World War I. Later in 1968, it was redirected to all US veterans. The stadium was the largest in LA at the time of its construction.
LA Memorial Coliseum has a rich history of hosting several notable events, including the Summer Olympics, National Football League, Major League Baseball games, and others. In February 2022, NASCAR hosted its Busch Light Clash, an annual pre-season NASCAR Cup Series exhibition, at the Coliseum. It was held at a purpose-made quarter-mile track.
The stadium was renovated many times, and the seating capacity was changed from time to time. The last major renovation was done in 2018-19 by the University of Southern California, which took over the master lease in 2013. Seats were replaced, a new sound system was added, stadium-wide Wi-Fi was introduced, the press box, as well as interior and exterior lighting, was upgraded, and two new HD jumbotrons were installed.
Did you know?
Coliseum will host the 2028 Summer Olympics games. It will be the first stadium to hold events for three different Olympic games.
---
2. Indianapolis Motor Speedway
Opened: 1909
Location: Speedway, Indiana
Current Owner: Penske Entertainment Group, Hulman & Company, and Eddie Rickenbacker
Capacity: 400,000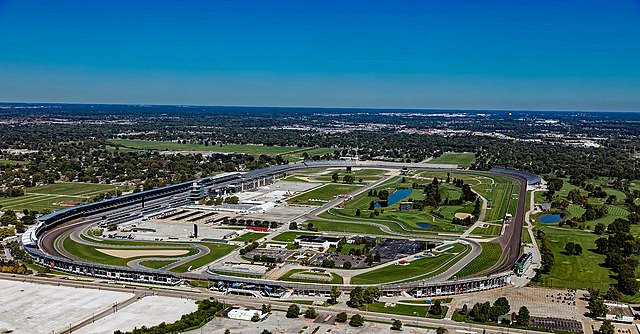 photo source: wikipedia.org
Indianapolis Motor Speedway is located about six miles west of Downtown Indianapolis. It is the third-oldest permanent auto-mobile racetrack and the second-oldest NASCAR track.
Indianapolis Motor Speedway was built by Carl G. Fishes, an automobile parts and highway entrepreneur. Fisher was concerned about the safety of the drivers on the makeshift tracks and wanted to come up with something more permanent.
He also thought the linear racing tracks did not do justice to the spectators and thus constructed this purpose-built banked oval racing circuit to offer a better experience both to the drivers and the spectators.
Indianapolis Motor Speedway hosts Indianapolis 500 and NASCAR's Verizon 200 and Pennzoil 150. Previously, it was the home of the US Grand Prix.
Did you know?
Indianapolis Motor Speedway is the highest-capacity sports venue in the world. It can accommodate up to 400,000 spectators and has 257,327 permanent seats.
---
1. Milwaukee Mile
Opened: 1903
Location: Wisconsin State Fair Park, West Allis, Wisconsin
Current Owner: State of Wisconsin
Capacity: 35,000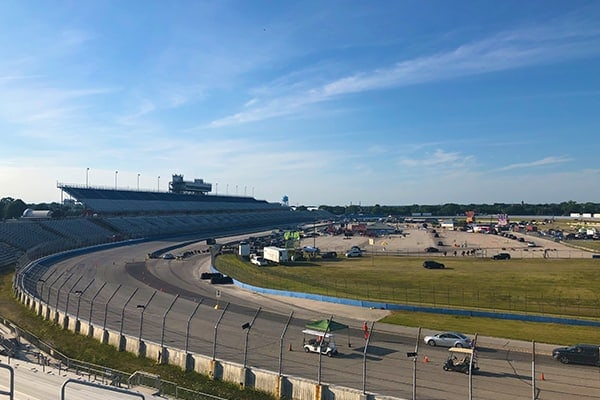 photo source: wistatefair.com
Milwaukee Mile is the oldest NASCAR racetrack, and it opened its gates on September 11, 1903. It is also the oldest operating motor speedway in the world.
The track is located at Wisconsin State Fair Park. In addition to NASCAR races, this historic stadium has also hosted events sanctioned by other notable bodies, such as the United States Auto Club, American Automobile Association, and IndyCar Series.
Milwaukee Mile was built in 1876 as a private horse racing track. In 1891, the Agricultural Society of the State of Wisconsin purchased the land to make it a permanent site for Wisconsin State Fair. In 1903, the first motorsports event was held on the dirt track. The one-mile-long oval-shaped racetrack was paved in 1954.
Did you know?
Milwaukee Mile hosted at least one race every year from 1903 to 2015, barring the years when the US partook in World War II.