The Disney Princess movies are one of the most popular franchises in the world. They have been around for decades, and they have been seen by millions of people. The movies have brought a lot of people together, especially children and their parents. The movies are very important because they teach children about life, love, and friendship.
They also show us how to treat others with respect and kindness. Movies like Disney Princesses are a great way for kids to learn about different cultures and traditions. These movies teach kids about different values, customs, and traditions.
They can also be used to teach children about what it means to be a good citizen by learning about manners and politeness.
You may have dreamt of your own once upon a time and happily ever after story. That's why digging up the roots of ten of the oldest Disney princess movies is what this article is all about. Keep on reading as we discover more of Disney's stories.
10. Pocahontas II: Journey to a New World
Release Date: August 25, 1998
Produced by: Leslie Hough
Directed by: Tom Ellery, Bradley Raymond
Running Time: 72 minutes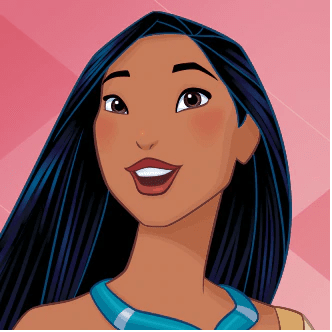 photo source: Disney Princess
The 1995 Disney movie Pocahontas was followed by the 1998 American animated musical adventure Pocahontas II: Journey to a New World.
After troops attempt to apprehend John Smith on fabricated treason accusations by cunning Gov. Ratcliffe, he vanishes in this animated sequel.
The revelation shocks Pocahontas, Smith's lifelong love and Native American princess. She must travel to England in the interim to serve as an ambassador. After hearing about John Smith's supposed death, Pocahontas seeks to avert conflict and combat. Along with Meeko, Flit, and Percy, Pocahontas embarks on a voyage to England.
---
9. Mulan
Release Date: June 5, 1998, June 19, 1998
Produced by: Pam Coats
Directed by: Barry Cook, Tony Bancroft
Running Time: 87 minutes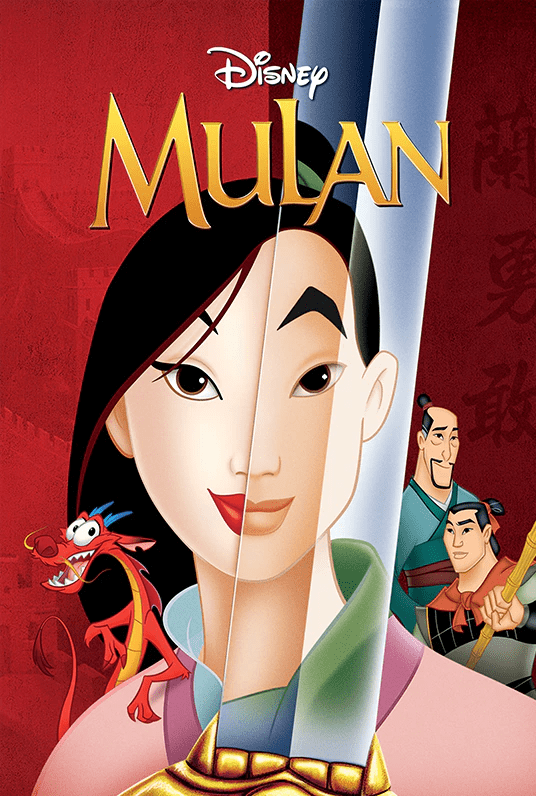 photo source: Disney Movies
Mulan is modeled after the Chinese mythological figure Hua Mulan. With it, Disney launched its 36th animated movie.
Mulan fills in for her father even though she is not legally allowed to do so because she is a girl living under a patriarchal system. She successfully assumes a male identity and departs to train with the other recruits.
She and her dragon, Mushu, use their wits to help thwart a Hun invasion, and while doing so, she falls in love with the handsome commander.
Did You Know?
Mulan is the second Disney princess tale that isn't based on a figure from a fairy tale.
---
8. Beauty and the Beast: The Enchanted Christmas
Release Date: November 11, 1997
Produced by: Lori Forte, Susan Kapigian
Directed by: Andy Knight
Running Time: 72 minutes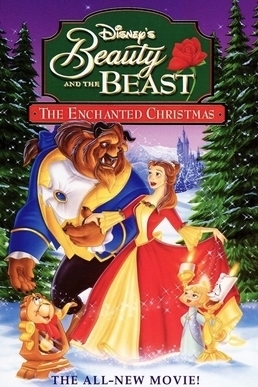 photo source: Wikipedia
The gorgeous Belle and her monster boyfriend, Beast, are in the thick of the festive season in this Disney animated sequel. The Beast isn't as readily persuaded into a festive mood as Belle, who has little trouble celebrating Christmas.
Meanwhile, Belle's romance with the Beast and any Christmas celebrations are put on hold when Forte, the castle's pipe organ, grows hostile to her presence and her holiday décor.
Did You Know?
Rachel Portman wrote the film's original score as well as the songs.
---
7. Pocahontas
Release Date: June 16, 1995
Produced by: Jim Pentecost
Directed by: Mike Gabriel, Eric Goldberg
Running Time: 81 minutes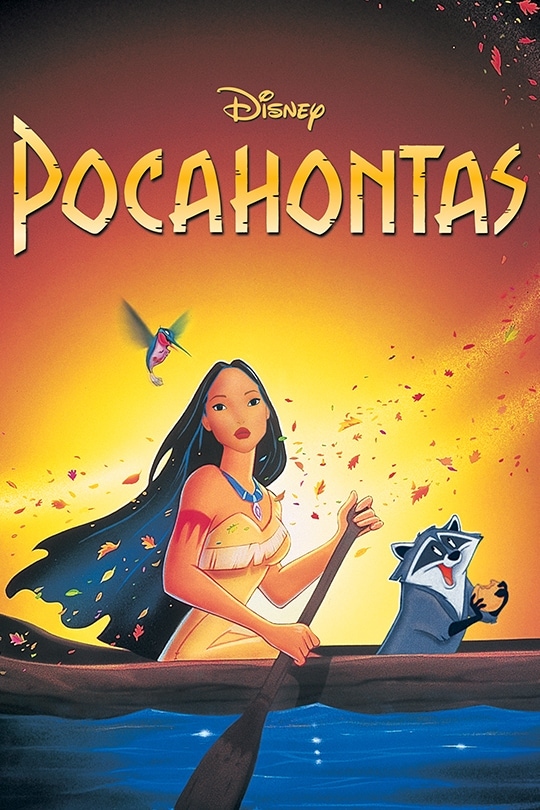 photo source: movies.disney.com
The 1995 American animated musical historical drama Pocahontas centers on Pocahontas, a Powhatan woman. She also played a key role in the arrival of English colonial immigrants from the Virginia Company.
The story of Pocahontas running into John Smith and purportedly saving his life in the film is romanticized.
Their love is not acceptable to her shrewd father, Chief Powhatan, who wants her to wed a warrior from the local tribe. Meanwhile, Englishmen who were with Smith wanted to steal the gold from the Native Americans.
Did You Know?
The first inter-racial relationship to appear in a Disney movie was in Pocahontas.
---
6. Aladdin
Release Date: November 11, 1992
Produced by: John Musker, Ron Clements
Directed by: John Musker, Ron Clements
Running Time: 90 minutes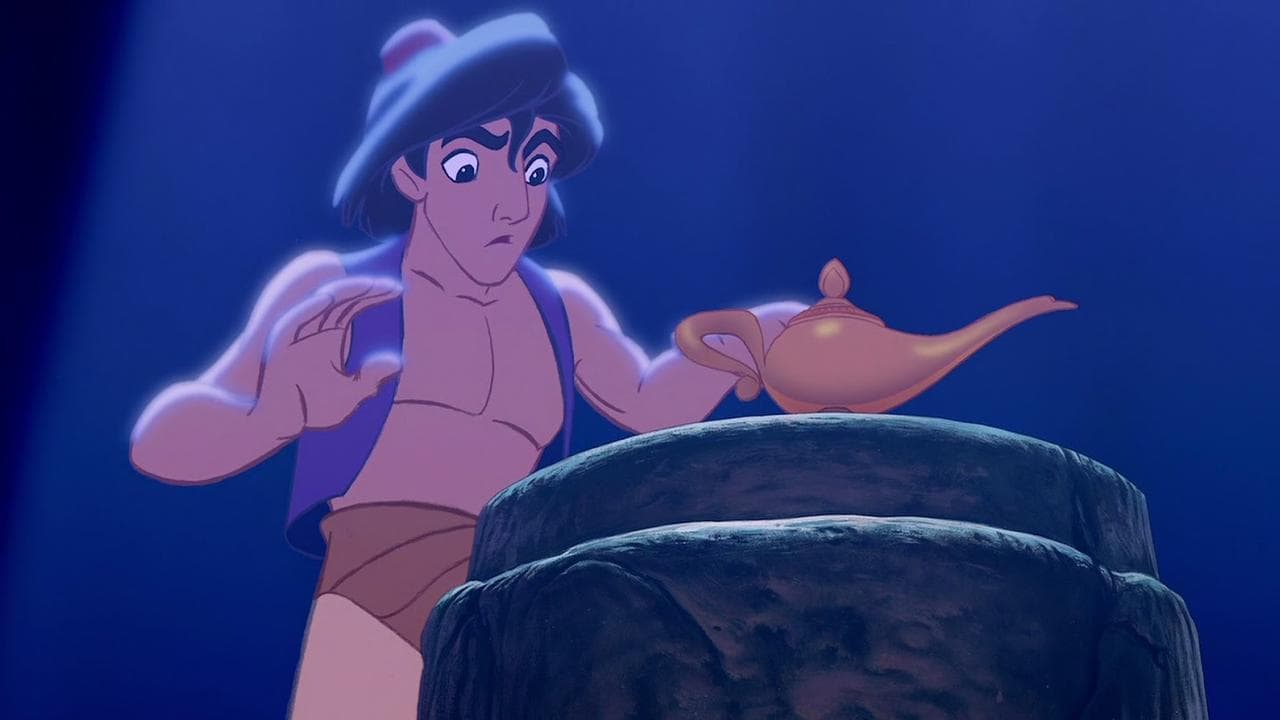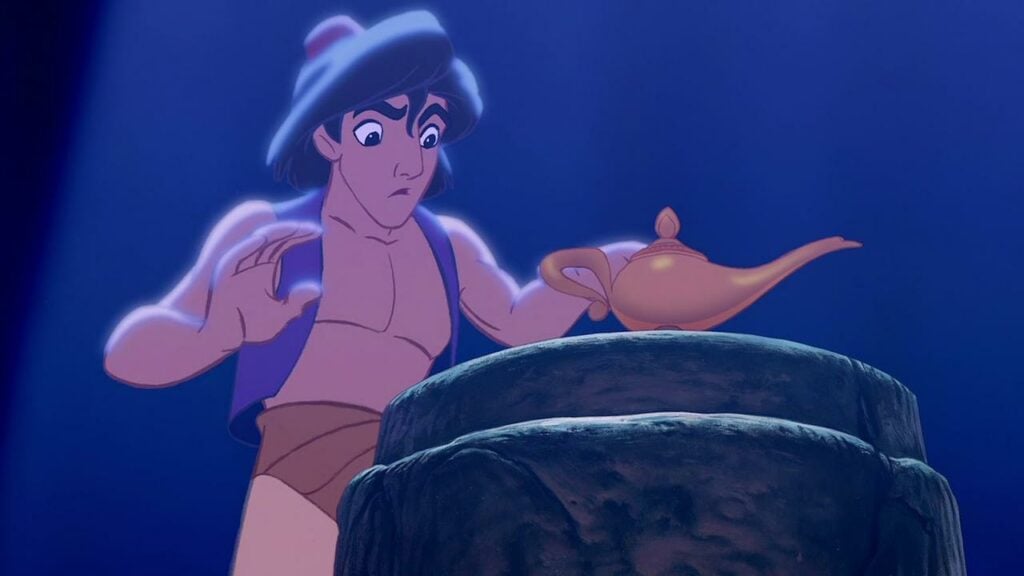 photo source: MUBI
The beautiful daughter of the king of Agrabah, Princess Jasmine, is introduced to Aladdin, a lovely street child. While exploring her exotic house, Aladdin finds a mystical oil lamp that, when lit, calls forth a magnificent, clever, and enormous genie.
Aladdin and the genie will soon go on a risky adventure in order to stop the evil sorcerer Jafar from ruining young Jasmine's realm.
We learn to be ourselves from both Aladdin and Jasmine. Never attempt to change who you are or act in a way that will please others. Be who you were born to be. Honesty in living and being loyal to oneself are virtues.
Did You Know?
When Aladdin was transformed into a stage musical in 2011, the film rose to the status of a Broadway superstar.
---
5. Beauty and the Beast
Release Date: September 29, 1991, November 13, 1991
Produced by: Don Hahn
Directed by: Gary Trousdale Kirk Wise
Running Time: 84 minutes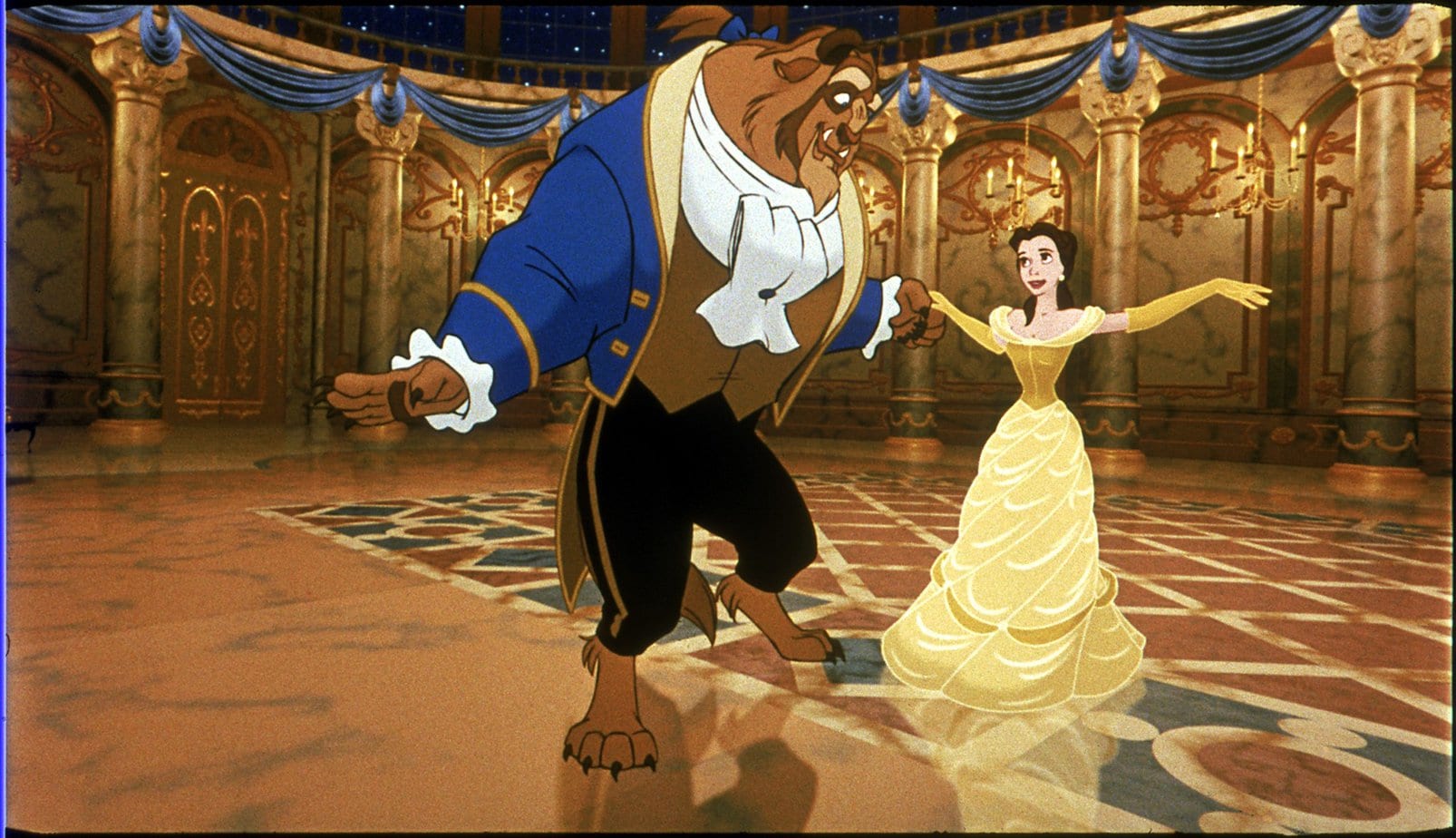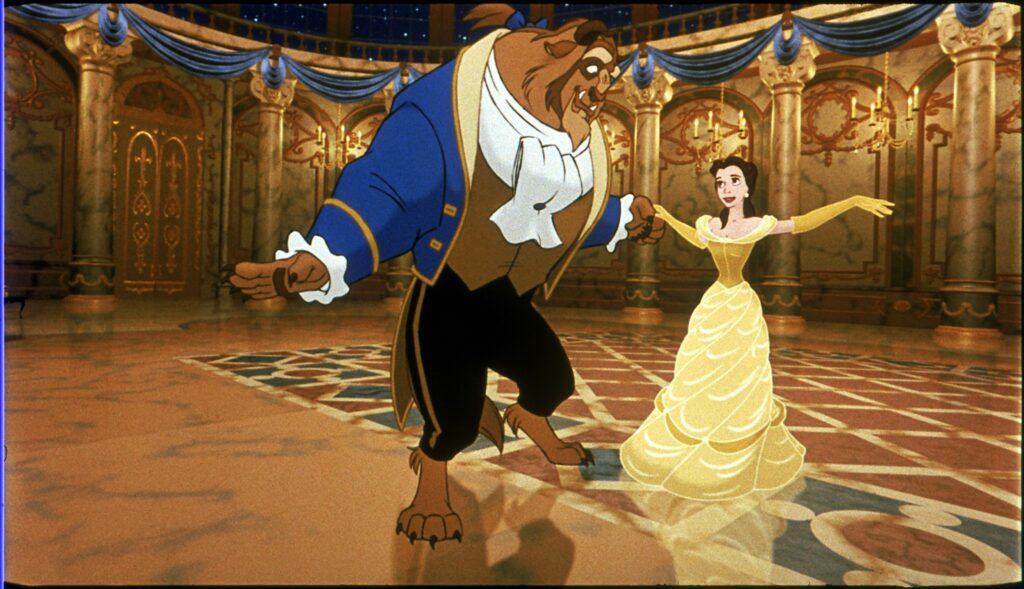 photo source: IMDb
Young Prince Adam, who is arrogant, and the castle servants are subjected to a wicked enchantress' enchantment, which turns Adam into the terrifying Beast until he learns to love and be loved in return.
Following the imprisonment of her father, Maurice, the lively, independent village girl Belle joins the Beast's castle.
The matronly Mrs. Potts and several of her enchanted servants assist in Belle's efforts to coax the icy-hearted Beast out of seclusion.
Following a romantic dance, the Beast lets Belle see her father in a magical mirror, where she discovers that he has gone lost in the woods. After observing Belle's anxiety, the Beast decides to let her leave the castle so she can save her father.
When Cogsworth breaks this news to the servants, they are dismayed, feeling that their one chance to regain their human status has been lost. They discover Chip in Belle's luggage as soon as Belle returns to Maurice's house.
Did You Know?
In the movie, Belle stands out as the only person wearing blue in her community. She uses this to make herself more noticeable and show that she doesn't quite fit in.
---
4. The Little Mermaid
Release Date: November 17, 1989
Produced by: Howard Ashman, John Musker
Directed by: John Musker, Ron Clements
Running Time: 83 minutes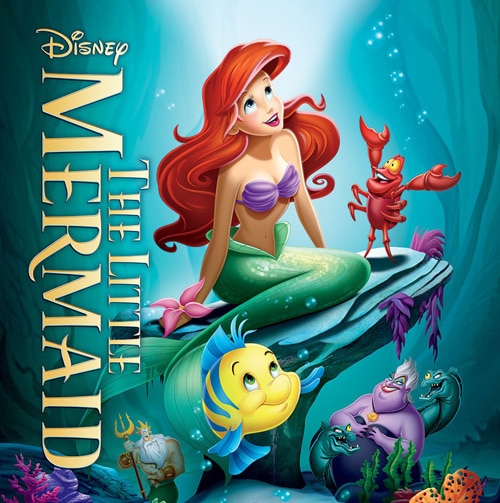 photo source: Cactus Theater
The narrative centers on the mischievous 16-year-old mermaid, Ariel, who is enthralled by life on shore. She falls in love with a human prince on one of her forbidden trips to the surface, which are forbidden by her tyrannical father, King Triton.
Ariel strikes a risky agreement with the sea witch Ursula to become human for three days in order to be with her new love. The Monarch, however, is forced to make the ultimate sacrifice for his daughter when the star-crossed lovers' plans go astray.
Did You Know?
The legendary Disney's Little Mermaid villain was modeled by drag queen and actress Divine.
---
3. Sleeping Beauty
Release Date: January 29, 1959
Produced by: Walt Disney Productions
Directed by: Clyde Geronimi
Running Time: 75 minutes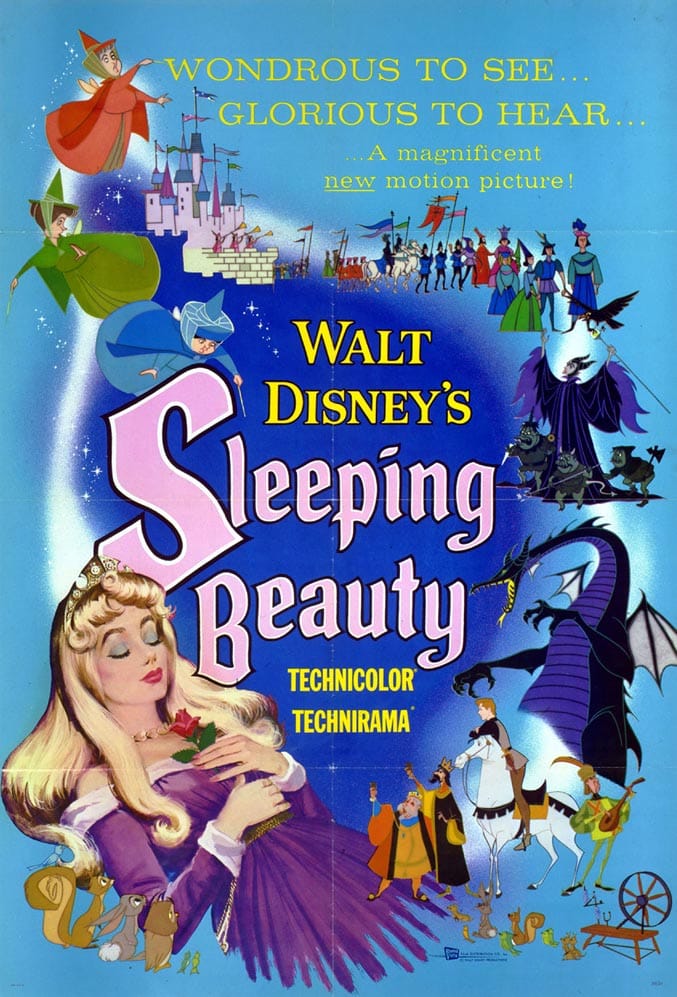 photo source: IMDb
A king and a queen formerly reigned, but they were unable to conceive a child. When the queen first encountered a frog who assured her she was going to give birth to a girl in a year, things began to change.
When the child was born, she was casted with a curse by an evil fairy who was not invited to their party.
The tale of Sleeping Beauty is about a young woman who suffered the old curse from the evil fairy after being wounded with a needle. She dozed out for a century, with the valiant prince being the only one who could awaken her.
Did You Know?
The initial version, like Perrault's fable, included seven odd fairies rather than just three.
---
2. Cinderella
Release Date: February 15, 1950, March 4, 1950
Produced by: Walt Disney Productions
Directed by: Hamilton Luske Wilfred Jackson Clyde Geronimi
Running Time: 74 minutes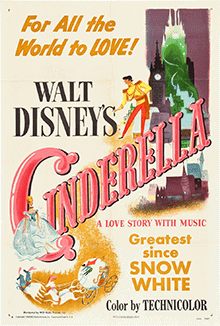 photo source: Wikipedia
The story revolves around Cinderella, who is the daughter of a rich widowed man. In the end, Cinderella's father weds Lady Tremaine, a proud and self-assured woman with Drizella and Anastasia, two kids from a previous marriage who are around Cinderella's age.
Cinderella's beauty has the plain and ungainly stepsisters painfully jealous. Following the passing of Cinderella's father, Lady Tremaine emerges as a ruthless dictator who shares her daughters' enmity for Cinderella's allure and beauty.
When Cinderella's fairy godmother magically transforms her reality into a dream come true, she attracts the gorgeous Prince Charming at the ball. However, when the enchantment wears off at midnight, she must face the wrath of her enraged stepmother and sisters.
Did You Know?
It was in the first century B.C. when the first Cinderella tale was ever told. Thousands of times, the narrative has been recounted and retold, with several variations in the specifics.
---
1. Snow White and the Seven Dwarfs
Release Date: December 21, 1937, February 4, 1938
Produced by: Walt Disney Productions
Directed by: David Hand
Running Time: 83 minutes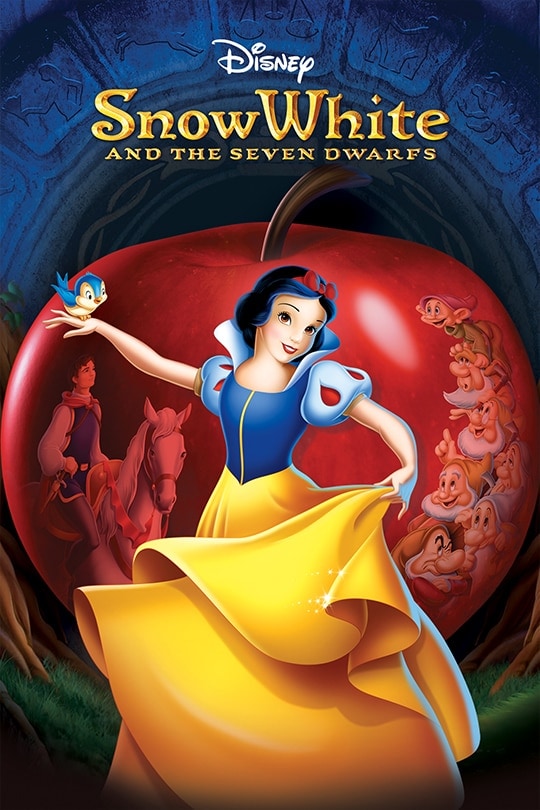 photo source: movies.disney.com
The film, which was released in 1937, was a box-office success and became one of the most successful and oldest Disney princess films of all time. It has since been widely distributed and is still shown in movie theaters today.
In addition to being one of Disney's most popular movies overall, Snow White is also known for its musical score—which includes some pretty catchy tunes.
Snow White, a princess who lost both of her parents at an early age, lives with the Queen, a nasty and heartless stepmother. The Queen has Snow White work as a scullery maid out of fear that her beauty will eclipse Snow White's.
Snow White is still alive and hidden in a cottage with seven amiable little miners after the evil queen demands the death of her innocent stepdaughter. The queen, posing as a nag, tricks Snow White into eating a poisoned apple, sending her into a death-like coma that can only be revived by the prince's kiss.
Did You Know?
After Snow White, The Seven Dwarfs, a computer-animated prequel created by DisneyToon Studios, focused on how Dopey lost his voice after seeing his mother die. Unfortunately. The prequel was unsuccessful in getting released on the big screen in 2006.
OTHER POSTS YOU MAY BE INTERESTED IN