Many of the oldest and most prestigious universities in the world are scattered throughout Europe. Beacons of enlightenment and knowledge, these institutions have educated millions of people over the course of hundreds of years, preparing pupils for their higher calling and career.
With longstanding histories for greatness, the oldest universities in Europe share one very similar and vital strength: the ability to continuously adapt to change. The oldest universities have developed and strengthened their reputation for prestige while embracing modern techniques posed by an evolving society. The result? Highly-esteemed centers for education that attract students from all over the world.
Today, we'll be exploring the 8 oldest operating universities in Europe. Let's dive right in!
8. University of Siena
Date founded: 1240
Founded by: Ildebrandino Cacciaconti
Location: Siena, Italy (Tuscany)
Enrollment: 20,000+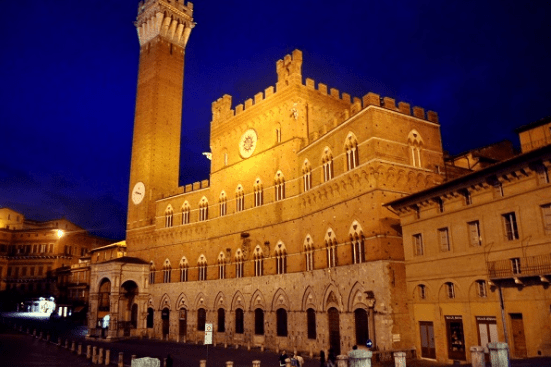 photo source: credenc.com
The University of Siena is not only one of the oldest European universities, but a UNESCO World Heritage Site.
…Okay, okay – technically, the entire Italian city of Siena itself is a UNESCO site, giving the university this status, as well. Established in 1240 by the mayor of Siena at the time, the University of Siena has been around for hundreds of years. Upon its founding in the 13th century, the school offered a tax-free haven to students and teachers alike who resided in the city.
Today, the University of Siena is best-known for its Schools of Law, Medicine, and Economics. Its enrollment is estimated to be 20,000+, with students from all over the world.
Did You Know?
One notable teacher who left his mark on the University of Siena is Pietro Ispano, philosopher and personal doctor to King Frederick II (who would go on to found the University of Naples in 1224). Pietro Ispano is better known by the title Pope John XXI, which he assumed in 1276.
---
7. University of Naples Frederico II
Date founded: 1224
Founded by: Emperor Frederick II
Location: Naples, Italy
Enrollment: ~80,000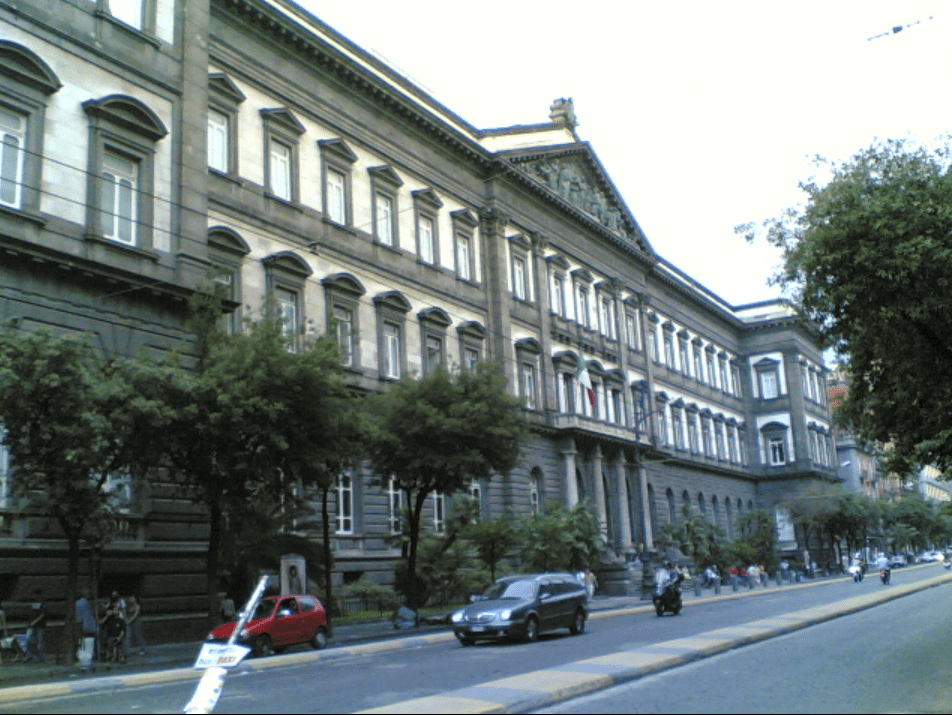 photo source: Wikipedia
The University of Naples Frederico II was, as you might've guessed, founded by Emperor Frederick II in 1224. His goal was to establish a learning institution to rival the universities in Padua and Bologna, which were under the strong influence of the Pope at the time.
Today, the University of Napes ranks 392nd as a global university, offering a wide range of programs and courses to approximately 80,000 students. It offers 157 courses in 13 academic subjects, including Agriculture, Architecture, Economics, Pharmacy, Law, Engineering, and Medicine.
Did You Know?
Among the university's renowned alumni are theologian and scholar St. Thomas Aquinas, who is believed to have studied in Naples around the year 1239.
---
6. University of Padua
Date founded: 1222
Founded by: Various scholars
Location: Padua, Italy (Veneto)
Enrollment: 62,500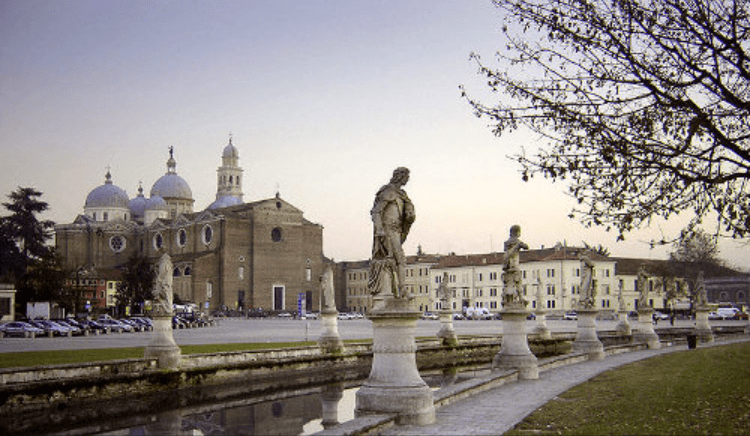 photo source: universityrooms.com
The University of Padua is deemed a "medieval university" along with the likes of the University of Siena and the University of Naples. Founded in 1222 by scholars at the time, the university continues to operate successfully in the Veneto (northern) region of Italy, and currently has an enrollment of over 62,000.
The University of Padua is ranked 216th in world university rankings, and is famous for its course offerings in fields such as astronomy, law, philosophy, and medicine.
Did You Know?
Along with its world-class education, the University of Padua is also famous for its Botanical Garden, which is one of the oldest academic gardens in the world and a UNESCO World Heritage Site.
The institution also operates nine museums, making it an interesting and educational place for locals and tourists as well as students.
---
5. University of Cambridge
Date founded: 1209
Founded by: Various scholars
Location: Cambridge, England
Enrollment: 23,247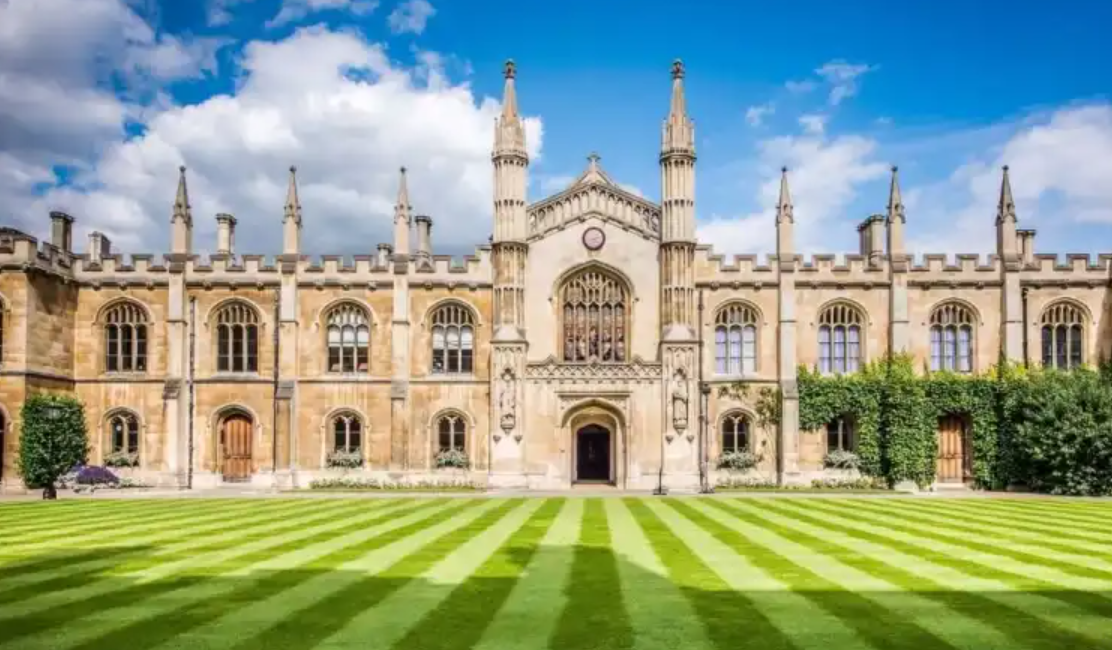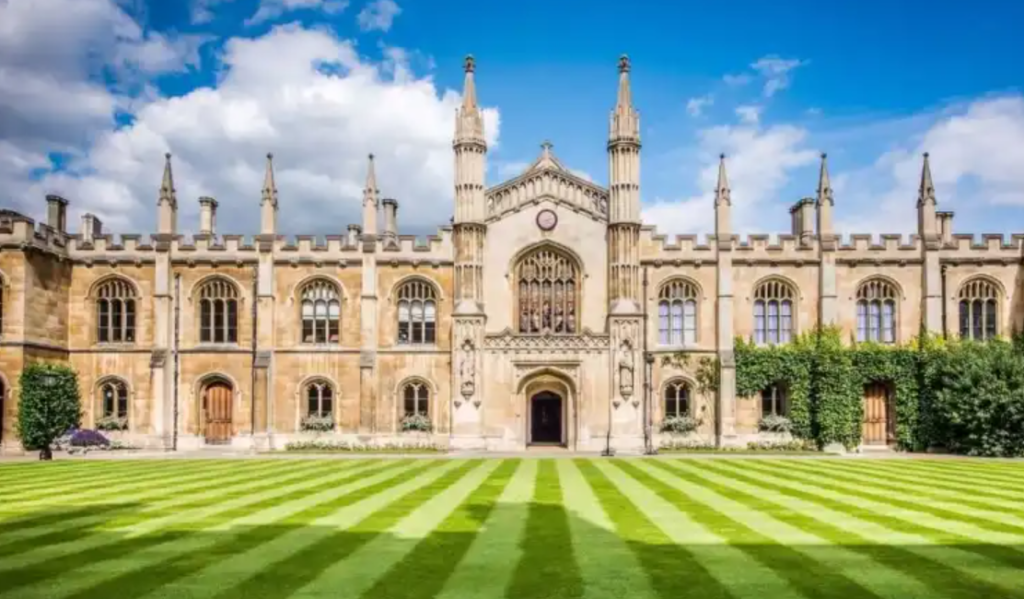 photo source: worldscholarshipforum.com
When you think about old, prestigious universities, the University of Cambridge is probably among the first that come to mind!
Established in 1209, Cambridge was originally founded as an alternative to Oxford University – primarily due to political conflicts. Today, it is ranked 7th among top colleges, and is the world's fourth-oldest surviving university.
The University of Cambridge does not have one main campus. Instead, multiple colleges are scattered throughout the city, with undergraduate classes consisting of 1-4 students for a more focused approach to learning. This method of teaching is referred to as the "jewel in the crown" of an Oxbridge undergraduate education.
Did You Know?
Cambridge University Press is the oldest-running and second-largest university press in the world, and is also called "the Queen's Printer." Fun fact: the press was granted letters patent status by King Henry VIII in 1534!
---
4. University of Paris (La Sorbonne)
Date founded: 1160 – 1250
Founded by: Robert de Sorbon
Location: Paris, France
Enrollment: 23,247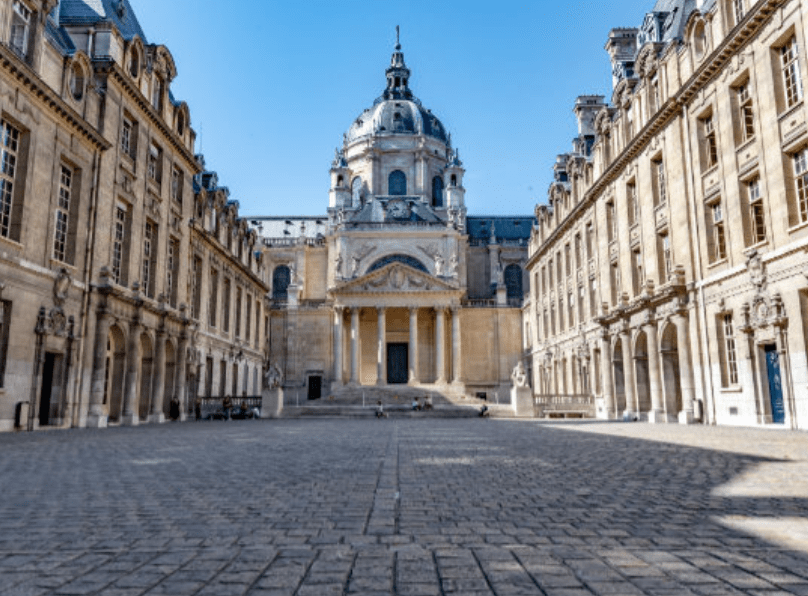 photo source: en.parisinfo.com
Better known as the world-famous "Sorbonne," the University of Paris has been standing as an icon of higher education since the 12th century.
Purportedly nicknamed after its founder, Robert de Sorbon, the University of Paris has humble origins. It was originally instituted as an educational center for one hundred schoolchildren, but thanks to its stellar reputation across Europe, expanded greatly up until the French Revolution.
The University of Paris ultimately survived the Hundred Years War, the Revolution, and many subsequent times of turmoil over the span of 860 years. Today, it still attracts students from all over the world.
Did You Know?
The University of Paris is currently divided into thirteen separate, autonomous institutions, all of which are equally as esteemed as the original university. Sorbonne University, in particular, is the most renowned, and is ranked 83rd in the world.
---
3. University of Salamanca
Date founded: 1134
Founded by: King Alfonso IX of Leon
Location: Madrid, Spain
Enrollment: 26,746

photo source: educations.com
Sitting just to the west of Madrid, the University of Salamanca is one of the oldest universities in Europe. It is also Spain's oldest operating institution.
Founded by King Alfonso IX, the University of Salamanca was technically established in 1134, but was granted the Royal Charter in 1218. Since that time, the institution has flourished into the thriving educational center that it is today, boasting nine campuses and ranking in the 601-650 range of the 2021 QS World University Rankings.
The University of Salamanca is best known for its stellar reputation in teaching the Spanish language. It is highly regarded for teaching Spanish to foreign students since the year 1929. It still attracts approximately 400 foreign students of Spanish each year.
Did You Know?
It is said that Christopher Columbus made his case at the University of Salamanca for the charter that would grant his expedition to the Indies in 1492. If this is indeed the case, it is through this prestigious institution that Columbus ultimately secured permission to discover America.
---
2. University of Oxford
Date founded: 1096 – 1147
Founded by: Alfred the Great
Location: Oxford, England
Enrollment: 24,300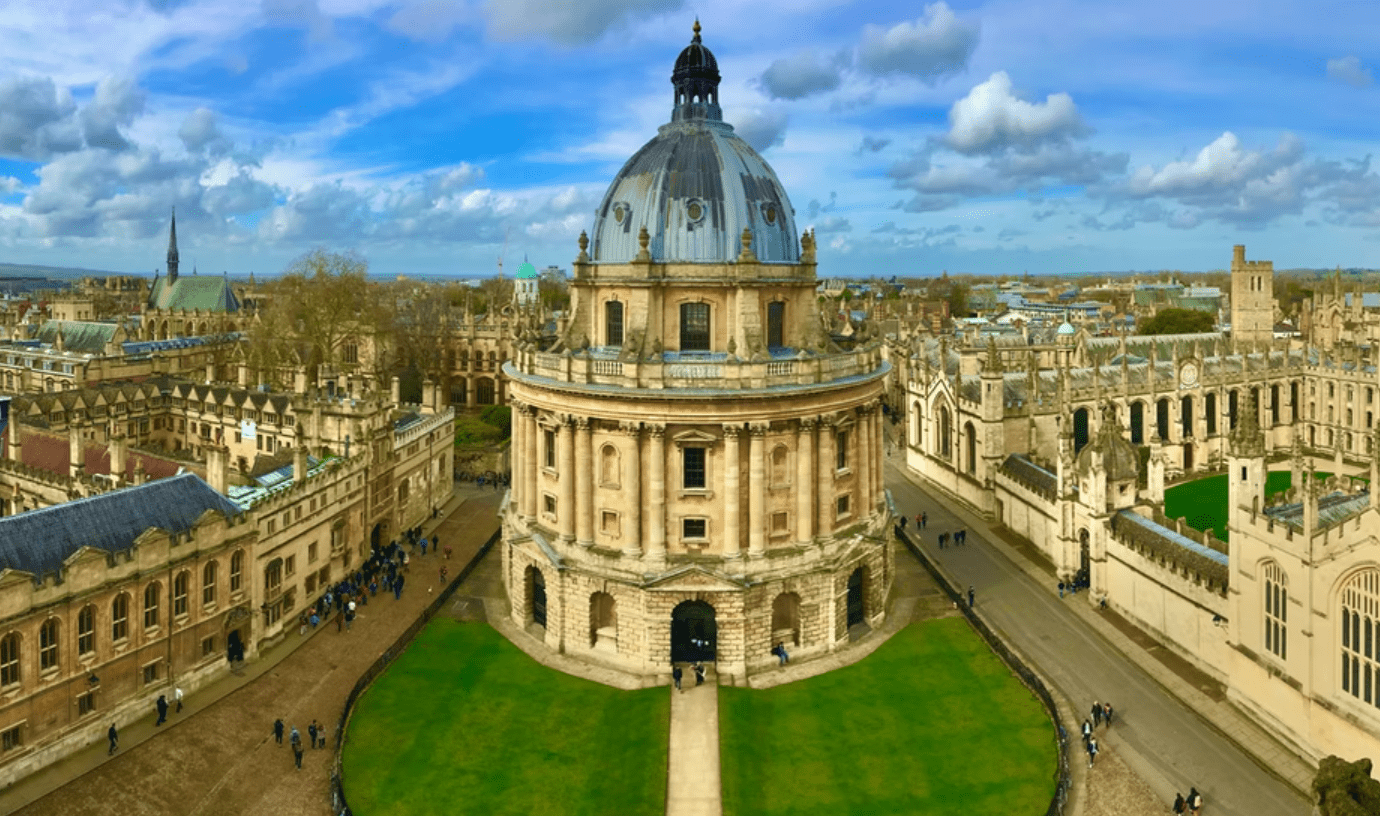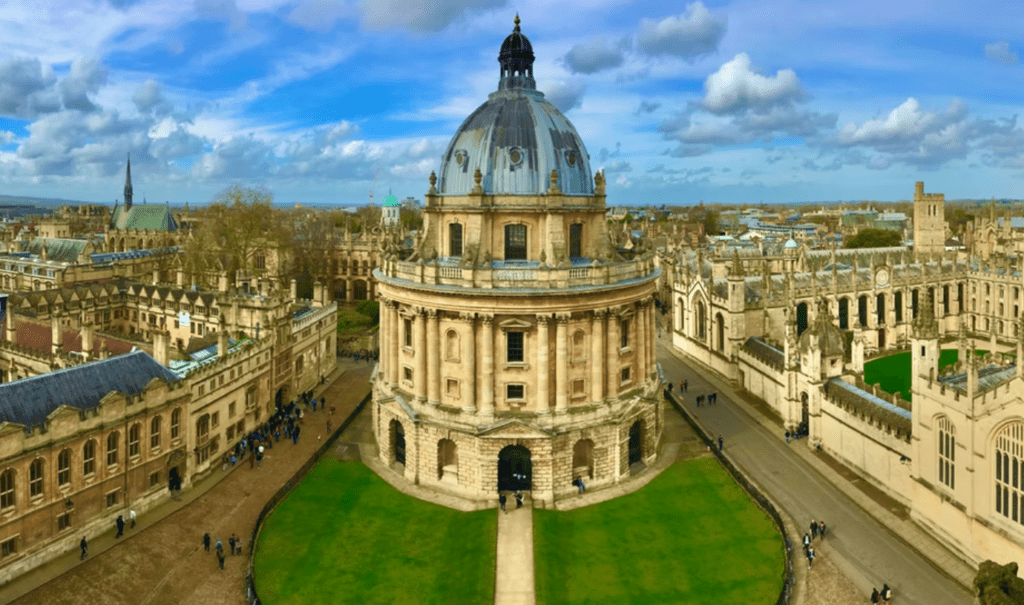 photo source: unsplash
Oxford is one of the most renowned names in higher education, and for good reason: the institution has educated hundreds of Rhodes and Fulbright scholars over the years, 28 U.K. Prime Ministers, 20 Archbishops of Canterbury, 12 saints, 27 Nobel Laureates, and 50 Nobel Prize winners. Oxford is also the oldest university in the English-speaking world.
The university was founded around 1096 by Alfred the Great of England, with some records pointing to an even earlier date of establishment. Oxford is currently home to around 24,000 students, as well as the largest university press in the world.
Did You Know?
Famous scientist Sir Stephen Hawking began attending Oxford University in October, 1959. The university would be the launchpad for his career as a groundbreaking physicist.
---
1. University of Bologna
Date founded: 1088
Founded by: Various scholars
Location: Bologna, Italy
Enrollment: 87,760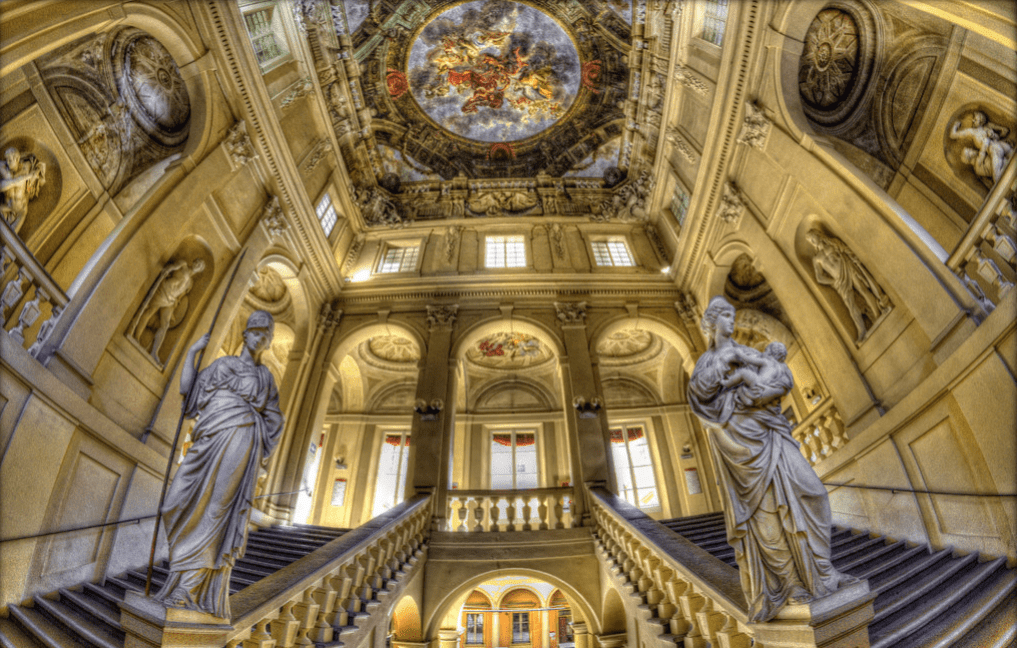 photo source: italymedicalschools.com
The oldest university in Europe is the University of Bologna. It was founded in Bologna, Italy in 1088 as a haven for higher education.
The University of Bologna has seen and survived practically every era of the modern world, from the Middle Ages and the Renaissance through contemporary times. Among its students and professors are Copernicus, Cassini, and Petrarch, along with popes, businessmen, and Italian politicians.
Currently, the University of Bologna has an enrollment of 87,000 or so students, 6,000 of which are international students. It is ranked 160th in the 2021 QS World University Rankings.
Did You Know?
The University of Bologna is historically known for its focus on teaching canon and civil law. It is said that it was originally founded with the aim of exegeting the Digest – a major text in Roman law. Thus, the university gained a reputation for its focus on developing and interpreting Roman law.
OTHER POSTS YOU MAY BE INTERESTED IN