There was a time when humans were, well, stinky. In years gone by there was significantly less bathing, and definitely less clothes washing. Rather than just getting clean, humans created products that would mask the terrible smell. From incense to pomanders — a ball of herbs and spices, often worn on a belt, meant to be sniffed to give a fresh scent around unpleasant odors — people were creative in in finding ways to mask the stink of humanity.
But most of all they created perfumes. The earliest perfumes, which date back to at least ancient Greece, were based on ambergris, musk or civet oils, with other scents added, primarily from essences of flowers and herbs. Over the years perfumeries evolved their recipes, becoming more refined and elegant, and some of these earliest perfumes are still being produced today.
10. Shalimar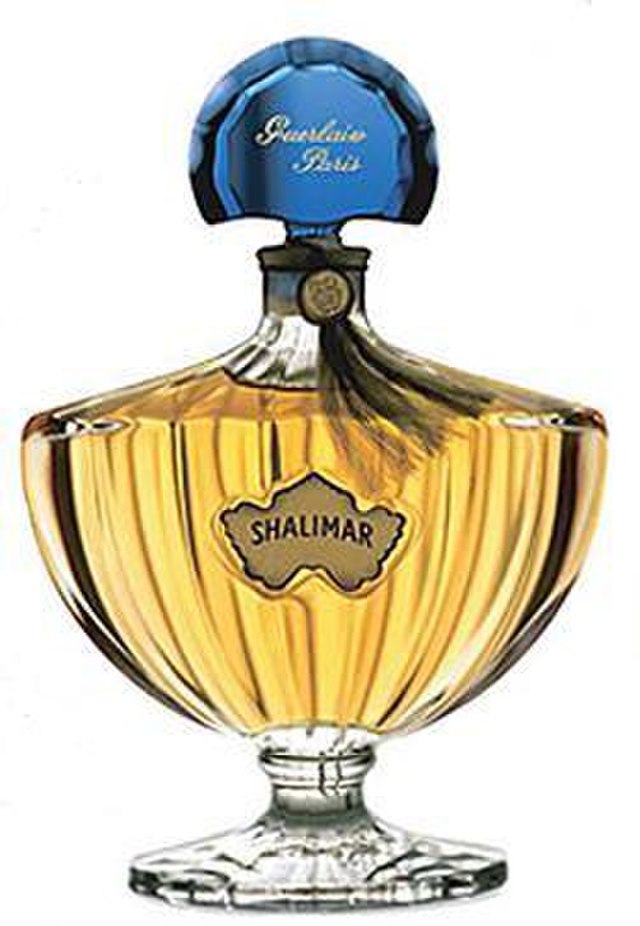 photo source: Wikimedia
Considered the first "oriental fragrance in history," it was inspired by the love story of Indian Emperor Shah Jahan, who built the Taj Mahal for his second wife, Mumtaz Mahal, intended as her mausoleum after she died in childbirth. He also built the Gardens of Shalimar for his family, a Mughal garden created in the "paradise garden" style, which was intended to professional a perfect harmony between humans and nature. it included three terraced levels, and extensive water features. With primary notes of vanilla and amber, it has notes of bergamot with touches of citrus, it has been changed slightly over the years, but retains it's original essence.
DID YOU KNOW?
Shalmar got a reputation of being the fragrance of "bad girls" when it was embraced by flappers in the 1920s.
---
9. Chanel No. 5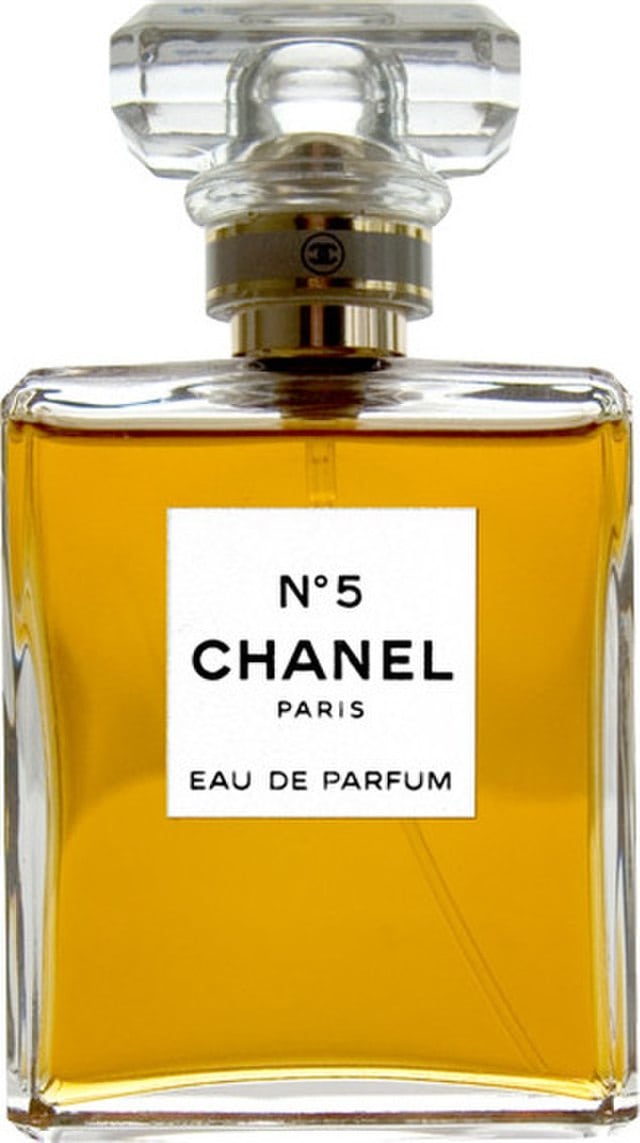 photo source: Wikimedia
Created by French-Russian perfumer Ernest Beaux, who had been the perfumer to the Russian tsars, he was connected to Coco Chanel via the Grand Duke Dmitri Pavlovich of Russia, a friend and one time romantic interest of Chanel's. Chanel selected the fragrance out of his portfolio of existing scents. On selecting a name, she stated, "I always launch my collection on the 5th day of the 5th months, so the number 5 seems to bring me luck – therefore, I will name it 'Nº 5." Originally a gift for close friends and special customers, it was put into production after they begged for more. Primarily floral, it has notes of rose, jasmine and citrus, with hints of vanilla.
DID YOU KNOW?
Chanel No. 5 is considered an "unstable" fragrance, In that it smells different on every person who wears it. One particular fan was Marilyn Monroe, who, when asked what she wore at night to bed, responded, "Five drops of Nº5".
---
8. Tabac Blond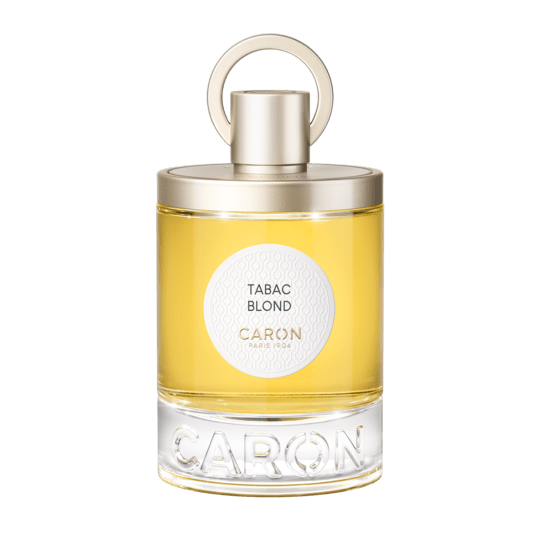 photo source: Wikimedia
Originally created for men with an aim to create a fragrance smelling of tobacco and leather, Tabac Blond was too floral still for the men it had been intended for. However, in the age of suffragettes, cigarette-smoking women in Paris, which was considered chic and liberated at the time, loved it. Along with smoke and leather, it has notes of carnation, Turkish rose, and ylang-ylang, along with musky cedar, patchouli, cloves and vanilla. Like Houbigant's Fougère Royale, the Tabac Blond was brought back after years of non-production.
DID YOU KNOW?
The fragrance was the first created by Caron after the end of World War I.
---
7. Narcisse Noir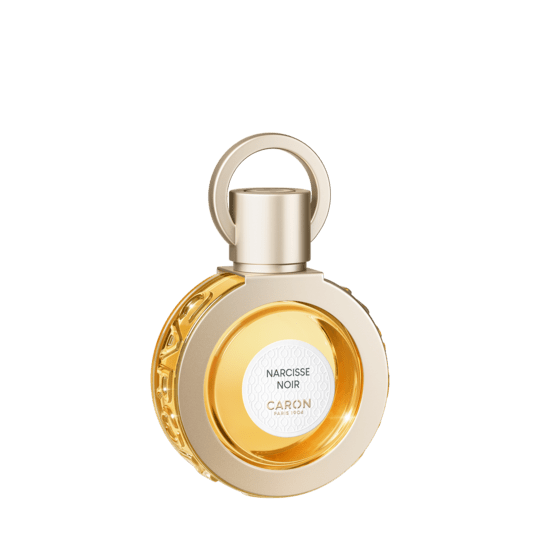 photo source: shopify.com
Narcisse Noir was created by perfumer Ernest Daltroff to represent his passion — and even obsession — with white flowers. Named after the character in Greek mythology who was so good looking he fell in love with his own reflection (where the word narcissism comes from), narcissus are a family of bulb flowers, the common name being daffodils. The perfume contains a complex contradiction with bright notes of orange blossom, mixed with the musky scents of sandalwood.
DID YOU KNOW?
Narcisse Noir was the inspiration for the name of the 1947 movie Black Narcissus.
---
6. Fougère Royale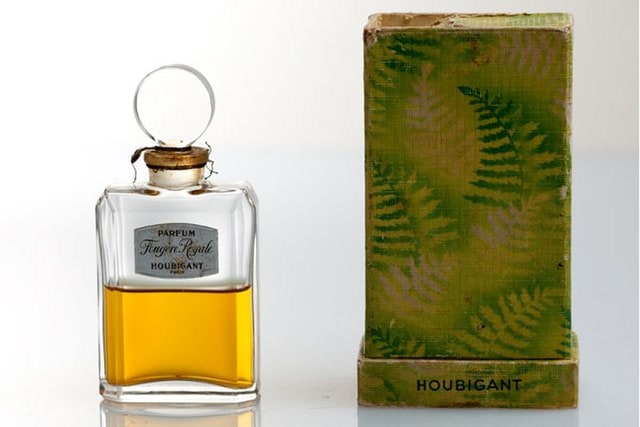 photo source: Wikimedia
Considered a breakthrough in the world of perfumery, the earthy notes of Fougère Royale opened a new segment of men's perfumes that were considered "fern-like." While still having some notes of floral and citrus, it tends toward earthy, mossy, woody notes, with Mediterranean herbs like lavender and clarify sage, amber, patchouli, and tonka beans. The perfume stopped production for a period of time, but was revived in 2010 with the help of perfumer Rodrigo Flores-­Roux from Givaudan.
DID YOU KNOW?
Fougère Royale was the first perfume known to have used an isolated synthetic version of coumarin, which is a flavor and scent naturally found in tonka beans, cinnamon, bison grass and some green teas.
---
5. Eau de Cologne Imperiale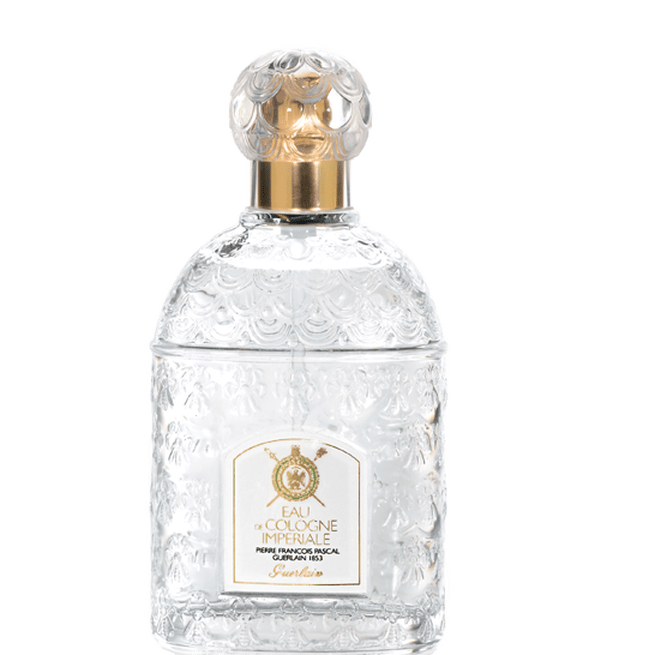 photo source: guerlain.com
Originally created as an exclusive scent for Empress Eugénie, wife of France's last monarch, Napoleon III, Napoleon III was the nephew of Napoleon Bonaparte, which earned Guerlain the title "Perfumer to His Majesty." The perfume, Guerlain's first eau de cologne, was originally created to help with her migraines, and only made available for sale after the empress gave her express permission. This light fragrance leads with the scents of citrus, lemon verbena, bergamot and neroli oil from the bitter orange tree, there are subtle notes of rosemary and cedar. The bottle, embossed with 69 bees, can also be customized with hand-gilding and personalized initials.
DID YOU KNOW?
The label depicts the coat of arms of the Second Empire of France, chosen by Napoleon III, featuring an eagle on a shield, topped with a crown and crossed with royal scepters.
---
4. Florida Water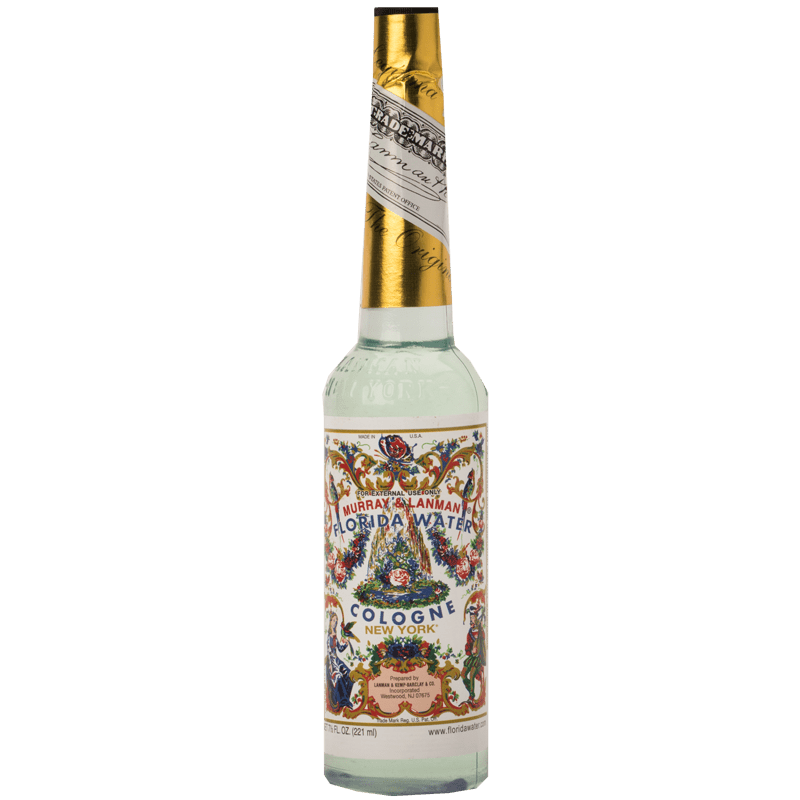 photo source: lanman-and-kemp.com
The name Florida Water is a reference to the legend that explorer Ponce de León searched for the Fountain of Youth, and believed he found it at a spring in St. Augustine, Florida. Fresh and light, this unisex fragrance was considered acceptable to Victorian women, where etiquette dictated that ladies should not wear perfumes that were particularly strong or overpowering. People also used it on sachets for dresser drawers to scent their clothing, put drops of it into a foot bath to soak tired feet, as an aftershave, as well as a home remedy for many other ailments. The primary scent is a light floral with hints of lemon and sweet orange, and notes of lavender and cloves.
DID YOU KNOW?
Florida water was mentioned in the book Gone With The Wind, where it stated, "A book of poetry or an album or a small bottle of Florida water are the only things a lady may accept from a gentleman.""
---
3. Extra Vieille, Jean-Marie Farina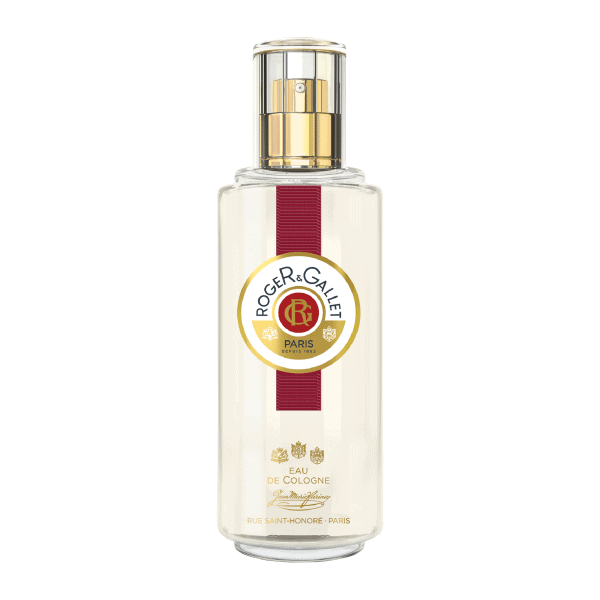 photo source: www.roger-gallet.fr
Apothecary Gian Paolo Feminis, an Italian living in Cologne, Germany, created an perfume he called eau de Cologne that was certified in 1727 as having therapeutic or healing properties. His nephew, Gian Maria Farina, later inherited the recipe. Farina, who also lived in Cologne, sold it in 1862, to the company Roger & Gallet, where they rebranded it as Extra Veille, Jean-Marie Farina. Its primary notes are citrus, bergamot, florals tending towards rose and carnation, and woody spices of cloves, cedar, sandalwood and musk.
DID YOU KNOW?
Feminis' original eau de cologne was called Acqua Mirabilis, which literally translates into "miracle water."
---
2. 4711 Echt Kölnisch Wasser (Cologne Water)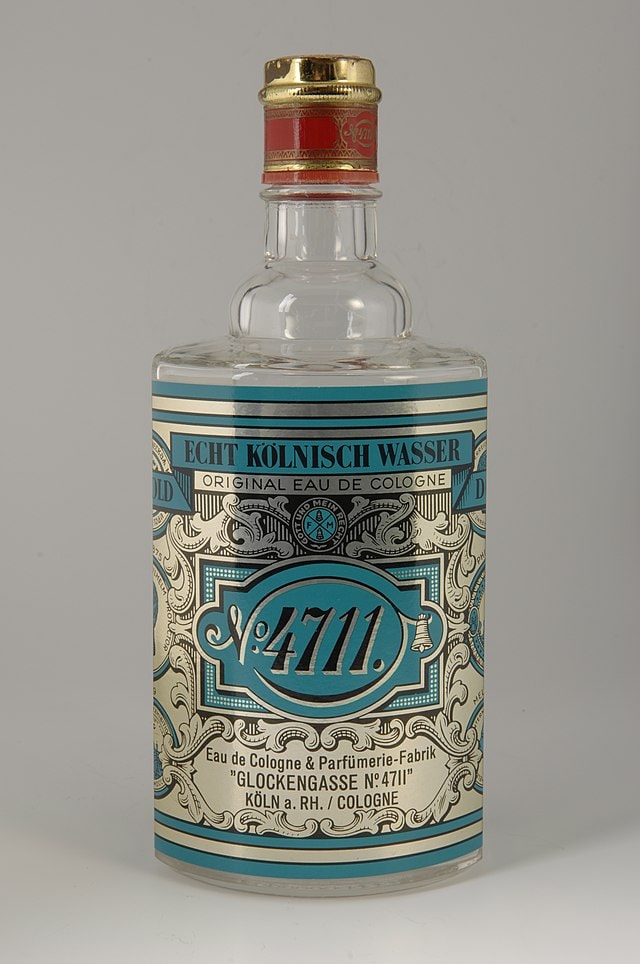 photo source: Wikimedia
This secret recipe perfume has been made for over 200 years, though it's primarily made of lemon, orange, bergamot, lavender and rosemary, plus two essential oils from the bitter orange tree: petitgrain, made from the leaves and green stems, and neroli, made from the blossoms. Both essential oils are thought to have anti-inflammatory properties and are good for calming skin, along with adding fresh woodsy, floral and citrus scents. Named after creator Wilhelm Mülhens' home at Glockengasse No. 4711 in Cologne, the scent is intended to be calming, relaxing and refreshing.
DID YOU KNOW?
Because the term "eau de Cologne" has become more of a general product name, 4711 has the distinction if being able to call itself the "Original Eau de Cologne" to distinguish from the generic name.
---
1. Acqua di S.M. Novella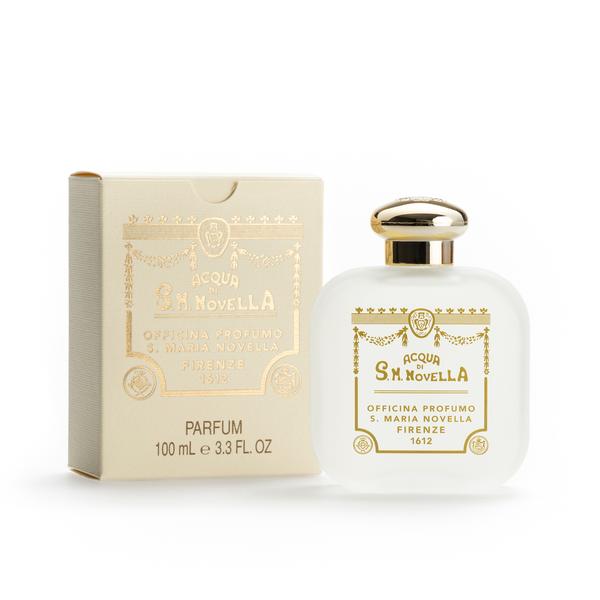 photo source: us.smnovella.com
Acqua di S.M. Novella is the oldest perfume! Also called the Acqua della Regina (the Queen's Water), it based on the recipe of a perfume that was first made by Dominican Friars of Santa Maria Novella for Catherine de' Medici in 1533 as a wedding gift for her soon-to-be husband, King Henry II of France, known in Italian as Enrico di Valois. Intended for both men and women, it was one of the first alcohol-based perfumes in the world, and its primary notes are of bright, fresh citrus with lavender, rosemary and "oriental sweet herbs."
DID YOU KNOW?
The Officina Profumo-Farmaceutica di Santa Maria Novella is the oldest apothecary in the world, having been in existence since 1221.
OTHER POSTS YOU MAY BE INTERESTED IN