With e-commerce currently dominating our lives, mail order catalogs seem like a distant memory. While there are still some brands that offer physical catalogs, most retailers have moved their catalogs online. Prior to the popularity of online shopping, mail order catalogs made a wide ranges of goods accessible to people around the world, even those in the remote/rural places.
Most of the retailers on this list have modernized and have online stores, while others were not able to adapt to changes and have since shut down.
Although the wide use of mail order catalogs will never return, the nostalgia for them remains and many vintage catalogs have become collectible items.
10. Spiegel
Year Released: 1905
Founder(s): Joseph Spiegel
Country of Origin: Chicago, Illinois, USA
Still in Operation: No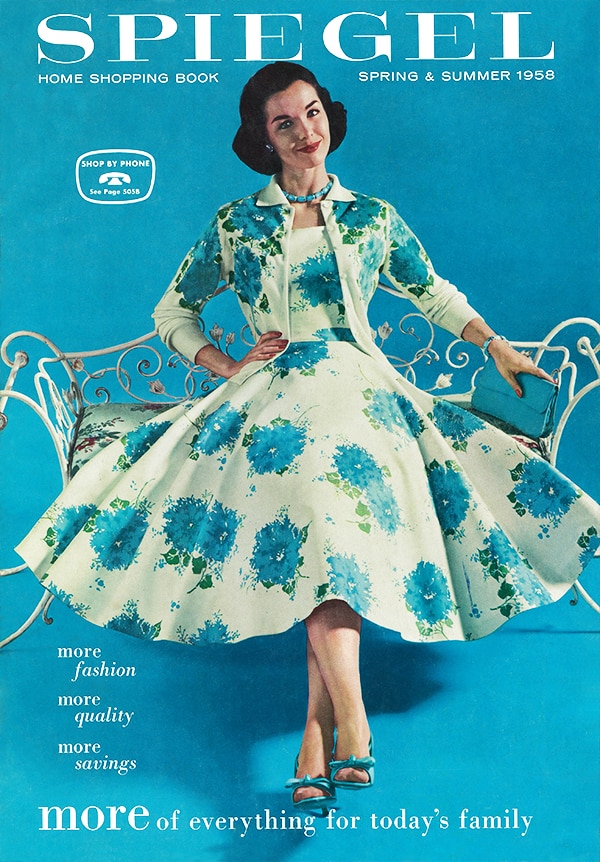 Source: Wikimedia Commons
Spiegel
was one of the largest mail order companies in the U.S. but with the rise of Amazon and Wal Mart, the company was put out of business in the early 2000s. The brand did have a website for a few years, but it is now defunct.
Founded in 1865, Spiegel sold goods in downtown Chicago. Spiegel first released catalogs in 1888, but they were not mail order and were used to lure customers to the store. The Spiegel mail order catalog was finally released in 1905 after a few years of development. Spiegel was still thriving in the early 1990s, but by the end of the decade the company went into decline and disappeared a few years later.
Did you know?
Spiegel was the first company to offer credit through its mail order catalog.
---
9. Freemans
Year Released: 1905
Founder(s): A.C. Rampton, W.E. Jones, S.C. Rampton, and H.A. Freeman
Country of Origin: Clapham, London, England
Still in Operation: Yes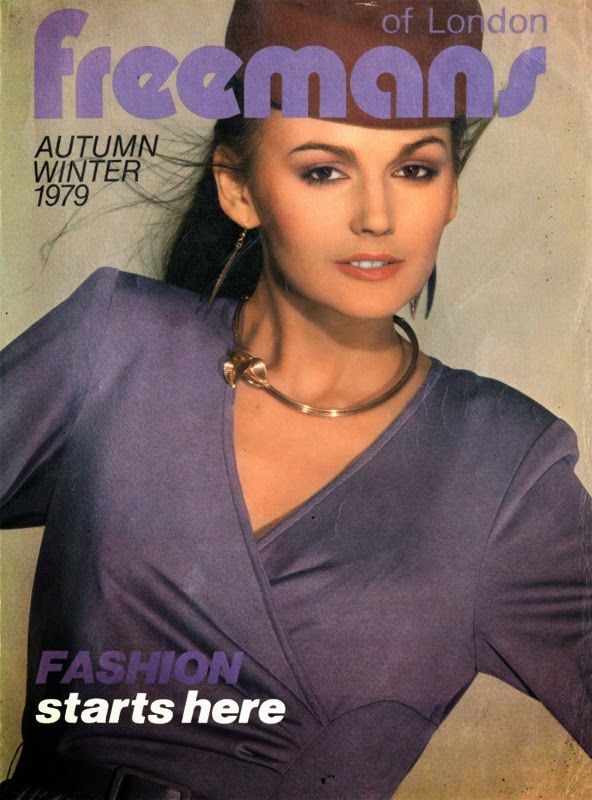 Source: Pinterest
Like many of the retailers on this list, Freemans has moved away from physical catalogs to a purely e-commerce business. Freemans began as a mail order business in 1905 and initially specialized in selling clothing.
The catalogs were distributed monthly around the United Kingdom and featured black and white illustrations of the available products. Despite growing into a successful business, Freemans never opened retail spaces and has continued to send goods directly to customers' homes.
Did you know?
In 1994, Freemans released an interactive catalog that was produced and distributed on a CD. A year later, Freemans launched its e-commerce website.
---
8. Sears
Year Released: 1888
Founder(s): Richard Warren Sears and Alvah Curtis Roebuck
Country of Origin: Chicago, Illinois, USA
Still in Operation: Yes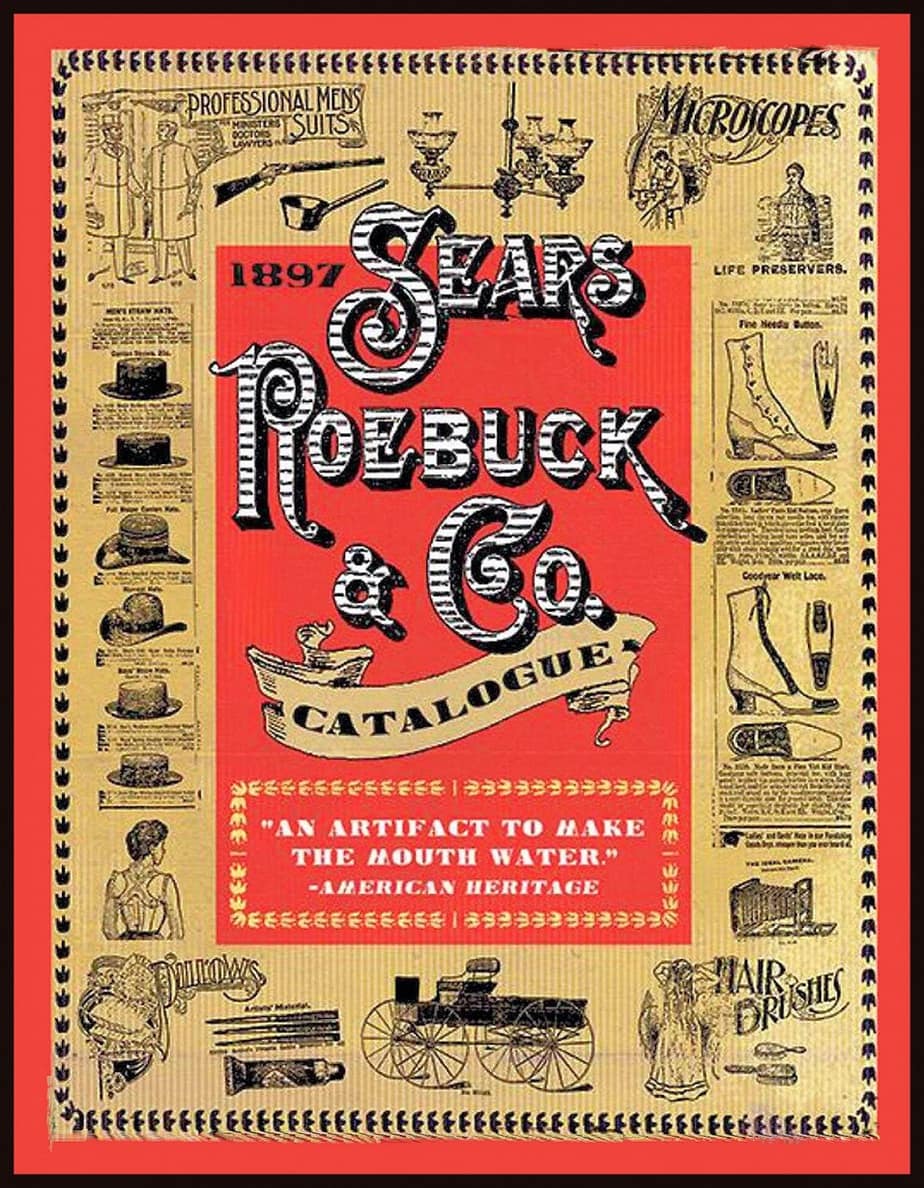 Source: publicdomainpictures.net via Claudett Gallant
At its height, Sears was the largest retailer in the United States and its iconic catalog was a common feature of American life. The first Sears catalog was a printed mailer released in 1888 that featured watches, diamonds, and jewelry. A few years later, the Sears catalog expanded from watches and jewelry to include sewing machines, sporting goods, musical instruments, saddles, firearms, buggies, bicycles, baby carriages, and some clothing.
Over time, the Sears catalog grew into massive book, featuring hundreds of pages of products, ranging from common home goods to complete house kits. The Sears catalog was retired in 1993 and the company eventually fell into decline and even filed for bankruptcy in 2018. However, Sears still has some stores and sells goods online.
Did you know?
At one point, the Sears catalog had grown to over 600 pages!
---
7. Kastner & Öhler
Year Released: 1885
Founder(s): Karl Kastner and Herman Öhler
Country of Origin: Graz, Styria, Austria
Still in Operation: Yes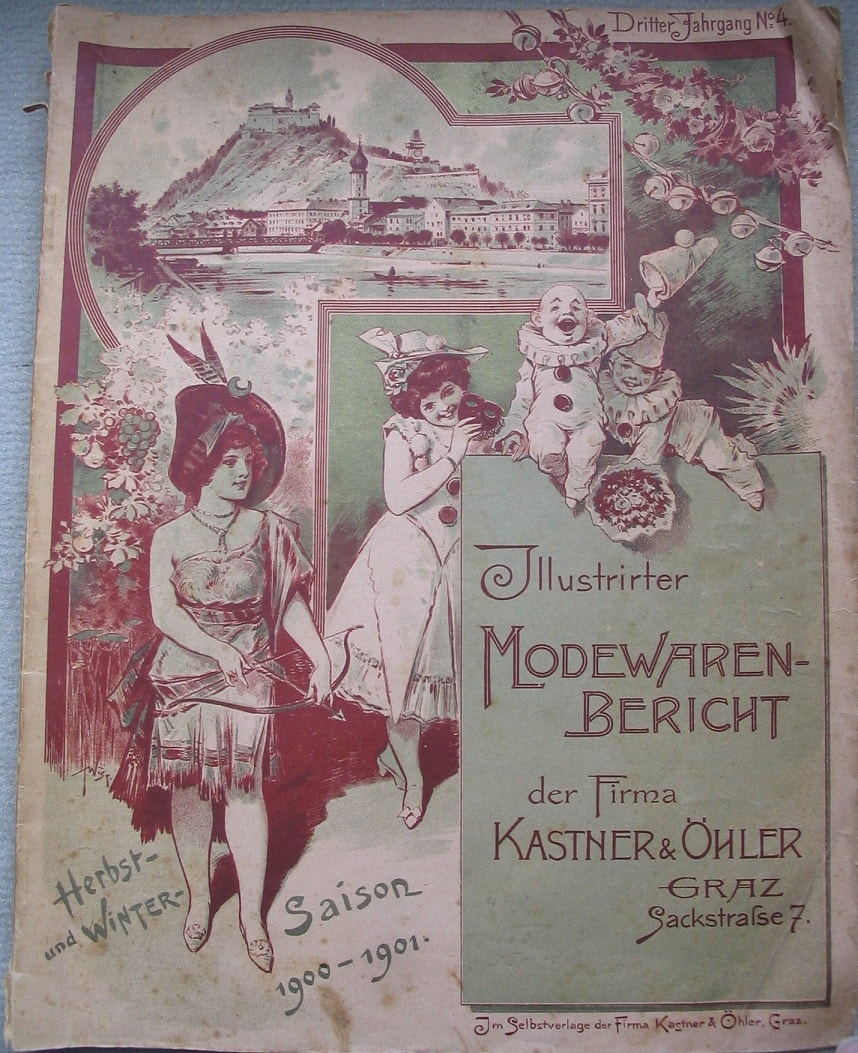 Source: Wikimedia Commons
Kastner & Öhler was the first mail order business in Central Europe. The company was founded in 1873 in Austria and released its first mail order catalog in 1885. As Kaster & Öhler grew, the company opened its first department store in 1894.
The mail order business was sold off in 1994 and today, Kaster & Öhler still sells clothing, household goods, toys, and perfumes. The company also has a spin-off brand, Gigasport, for sporting goods.
Did you know?
Kastner & Öhler was the first company in Central Europe to sell goods at fixed prices.
---
6. Eaton's
Year Released: 1884
Founder(s): Timothy Eaton
Country of Origin: Toronto, Ontario, Canada
Still in Operation: No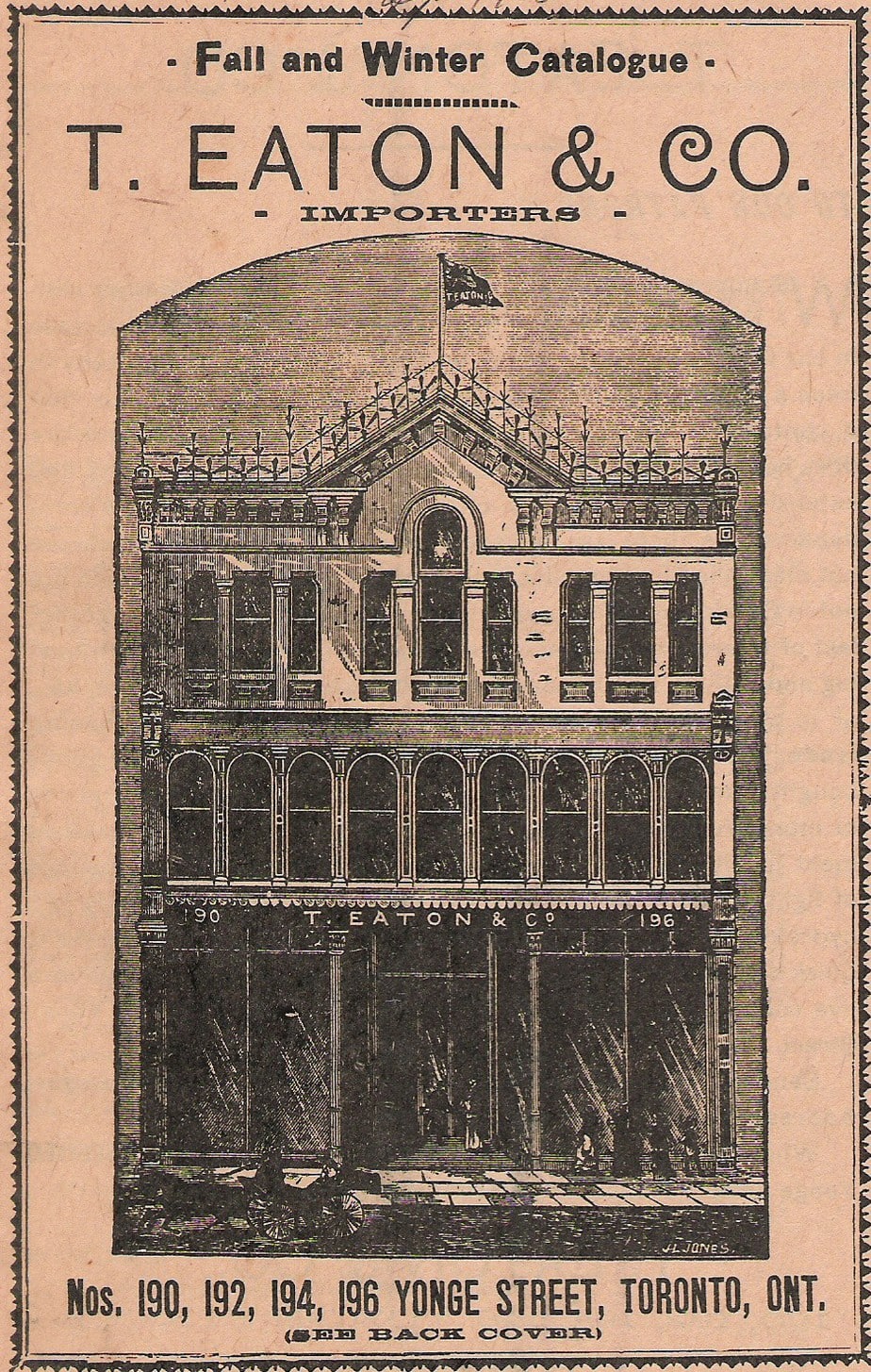 Source: Wikimedia Commons
The T. Eaton Company Limited, commonly called Eaton's, was once Canada's largest department store chain. The company was founded in 1869 by Timothy Eaton who originally sold dry-goods. As business picked up Eaton's expanded its offerings and by 1884, the company had enough products to release a 32-page catalog for the first time.
Eaton's mail order business grew quickly and physical department stores were later opened. Despite Eaton's early success, the company went under in the late 1990s. However, Eaton's has cemented itself in Canadian popular culture and is fondly remembered.
Did you know?
Eaton's sold a wide range of goods through its catalog, including houses. Many of these Eaton homes are still standing, especially in the western part of Canada.
---
5. Hammacher Schlemmers
Year Released: 1881
Founder(s): Charles Tollner (Albert Hammacher joined later)
Country of Origin: New York City, New York, USA
Still in Operation: Yes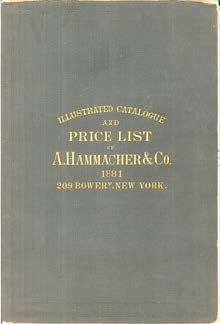 Source: Wikimedia Commons
Although the Tiffany's Blue Book is older,
Hammacher Schlemmer
claims it is the longest-running catalog in the U.S. While the company had been founded back in 1848, the first catalog wasn't released until 1881, after Albert Hammacher had taken over from founder Charles Tollner. Only 500 copies were printed and the hardcover catalogs were used by Hammacher Schlemmer salesman as they traveled around the U.S. selling the company's tools.
Hammacher Schlemmer is still around today with an online store as well as a physical catalog.
Did you know?
Hammacher Schlemmer was the first retailer to offer a number of products to American customers, including the pop-up toaster, portable radio, electric toothbrush, and telephone answering machine. All of these products were featured in the company's catalog.
---
4. Montgomery Ward's Wish Book
Year Released: 1872
Founder(s): Aaron Montgomery Ward
Country of Origin: Chicago, Illinois, USA
Still in Operation: Yes, as an online retailer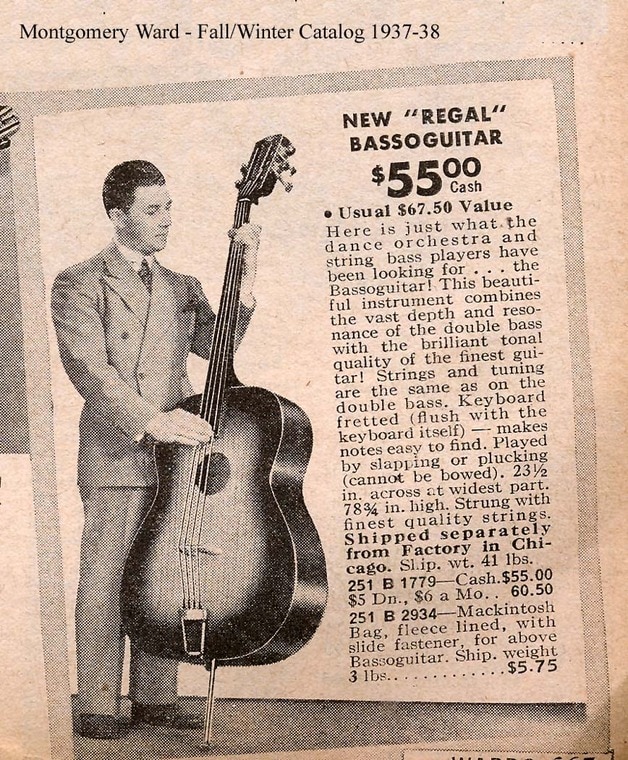 Source: Wikimedia Commons
Although it came out decades after the first mail order catalogs, Montgomery Ward is often considered the mail order catalog pioneer. This is because Montgomery Ward eventually became one of the most successful mail order businesses in the world.
The first Montgomery Ward catalog was released in 1872 and was actually a single sheet of paper with 163 items for sale. It was personally written by Montgomery Ward founder Aaron Montgomery Ward.
The company's early success was fueled by the fact that the catalog provided rural customers access to products they couldn't find locally. Montgomery Ward eventually grew into a successful mail order and department store retailer.
While Montgomery Ward technically shut down in 2001, it has since been revived as an online retailer, but physical catalogs are still available upon request.
Did you know?
By 1904, Montgomery Ward had grown so much that it mailed more than 3 million catalogs to customers around the U.S.
---
3. Pryce Jones
Year Released: 1861
Founder(s): Sir Pryce Pryce-Jones
Country of Origin: Newtown, Montgomeryshire, Wales
Still in Operation: No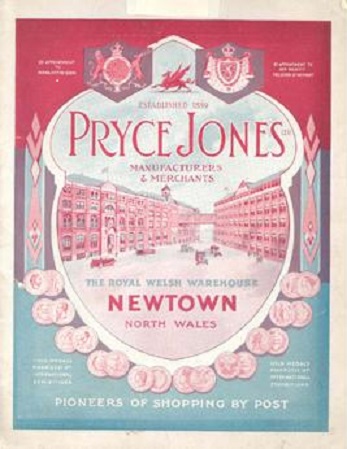 Source: BBC
Pryce Pyrce-Jones started his company in 1856 after he took over the business of the draper he had apprenticed with. After taking over, Pryce-Jones renamed the business the Royal Welsh Warehouse and specialized in selling Welsh flannel. The business took off and in 1861, Pryce-Jones debuted the first ever mail order catalog in the United Kingdom.
Pryce-Jones continued to thrive off the mail order business model for several decades until Pryce-Jones' death in 1920. The company was hit hard by the depression of the 1920s and 1930s and the Royal Welsh Warehouse was taken over by another business.
Did you know?
In the 1880s, Pryce-Jones' patrons included the royal houses of Austria, Britain, Denmark, Germany, Hanover, Italy, Naples, and Russia.
---
2. Thonet
Year Released: 1859
Founder(s): Michael Thonet and his five sons Michael, Josef, August, Franz, Jakob
Country of Origin: Vienna, Austria (but the Thonets are German)
Still in Operation: Yes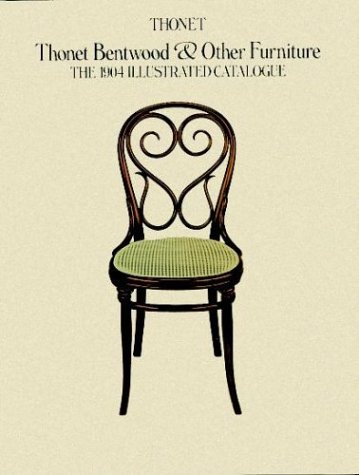 Source: abebooks.com
Mail order furniture catalogs have been staples around the world for well over a century and the Thonet catalog is one of the oldest. The Thonet family established their company, Gebrüder Thonet, in 1849 and eventually took the world by storm. In 1859, Thonet debuted chair No.14, the so-called Vienna Coffee House Chair, which became an international sensation.
That same year, Thonet released its first catalog, in multiple languages, which featured every model, individually numbered, to facilitate orders.
Long before globalization, Thonet was able to mass produce and sell furniture on a large scale.
Did you know?
By 1930, Thonet had sold over 50 million model No. 14 chairs and inspired countless imitators.
---
1. Tiffany's Blue Book
Year Released: 1845
Founder(s): Tiffany & Co. (Charles Lewis Tiffany)
Country of Origin: New York City, New York, USA
Still in Operation: Yes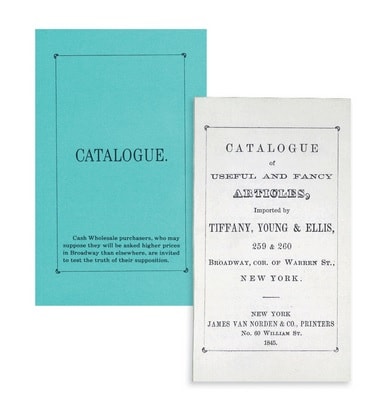 Source: artsy.net
Tiffany's Blue Book
was first released in 1845, making it the oldest mail order catalog in the world.
Although the Tiffany's catalog came out long before the other catalogs on this list, it's not often considered the first mail order catalog because luxury goods were (and still are) inaccessible to most people.
The Blue Book is still released annually and features some of the rarest jewels in the world. The catalog also shows off Tiffany's new collections and concepts.
Did you know?
The first Blue Book released by Tiffany & Co. featured diamonds attained from French and Spanish aristocracy, which were brought back to the U.S. and displayed by Tiffany founder Charles Lewis Tiffany, earning him the nickname "The King of Diamonds."
OTHER POSTS YOU MAY BE INTERESTED IN