The Shiba Inu breed is similar to the Komondor, which can be traced back to Japan. In ancient times, many of these dogs were used for hunting or as a food source. However, with the development of agriculture and annual crops, primarily rice fields, most Shiba Inu were bred for farm work.
This breed of dog is also known as the Japanese Akita and is believed to be one of the oldest breeds of dogs in the world, dating back over 2,000 years. The name Shiba means "pine." It was given to the dog by its breeder since its appearance reminded him of the pines growing on a nearby hill.
In this article, we will talk about the top oldest Shiba Inus in the world.
6. Ryuji
Age: 12 years old
Owner: Japanese Family
Year of Birth: 2010
Still Alive: Yes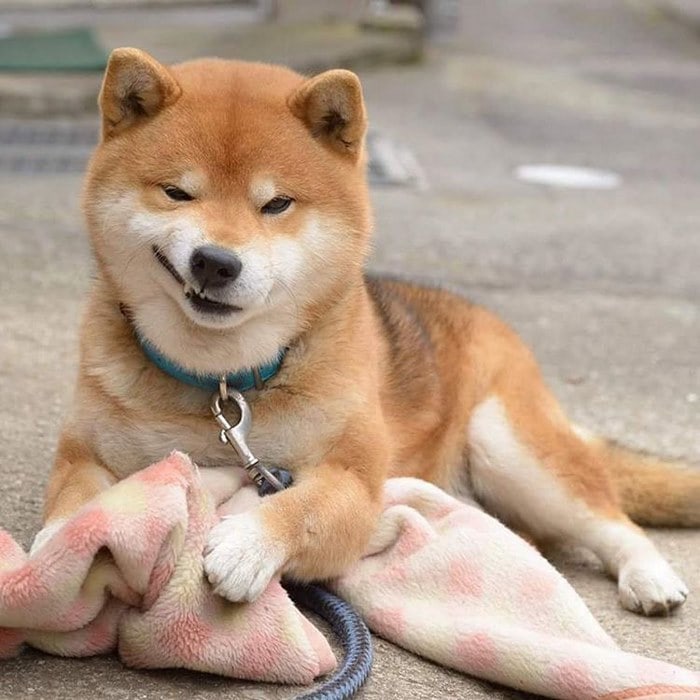 photo source: flitto.com
Every day, 127 thousand fans watch the Okayama dog Ryuji serve face, and it's impossible not to fall in love with such a cute, fluffy creature. He always wears a stylish bandanna, and when the mood strikes, a little cap, and his unusual tongue and grin speak volumes better than any words could.
The 12-year-old male Shiba Inu resides in Japan with his owners, who have had great success with an Instagram account they created just for their dog. They post several images of the well-known dog daily, highlighting his startlingly human-like features. Photos of Ryuji may amass over 10,000 likes in a couple of hours.
Did You Know?
With patterns ranging from polka dots to flowers, Ryuji has been known for sporting many vibrant bandanas draped around his neck.
---
5. Shiba Chan
Age: 13 years old
Owner: Suzuki Tobacco Shop Owner
Year of Birth: 2009
Still Alive: Yes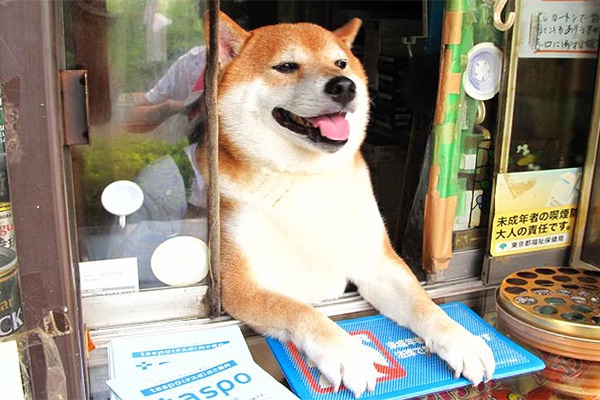 photo source: weekender.com.sg
A lovely Shiba Inu, Shiba Chan, opens the shop's window for clients at Suzuki, a little tobacconist in Tokyo, making him the best salesman ever. Regular customers and visitors from around the nation visit the shop to purchase a pack of cigarettes or some snacks and meet the adorably charming shopkeeper because of the cute puppy who shares the space with his owner.
Shiba-chan appeared in multiple photos and videos, some of which had over a million views after becoming viral. On October 30, 2015, the tobacco store was shut down. The four-legged merchant eventually retired after three years of employment and is now spending his days as he wishes.
Did You Know?
Shiba Chan was taught to welcome clients as they entered the business by opening the window. Then, the business owner would be called out to help the customer after hearing the customer's bell ring, which caused the window to open.
---
4. Bodhi
Age: 13 years old
Owner: Yena Kim, David Fung
Year of Birth: 2009
Still Alive: Yes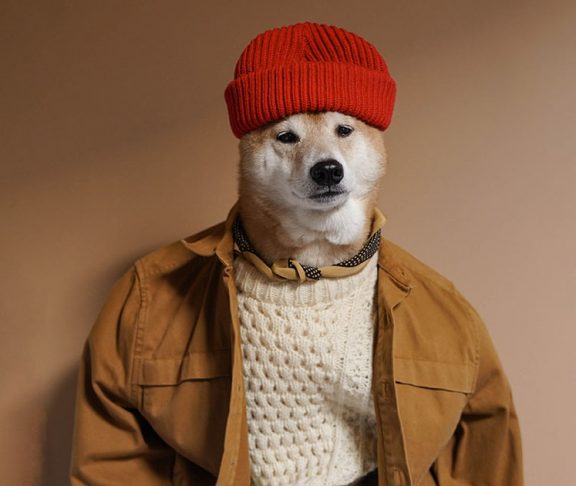 photo source: modernwellnessguide.com
Bodhi is a Shiba Inu dog who has amassed more than 400,000 followers on Instagram courtesy of his clothing modeling shots. Unfortunately, his owners initially made fun of his "job" as a model for respectable clothing companies.
Additionally, Bodhi has collaborated with companies including Banana Republic, Bergdorf Goodman, and Express. He has also been featured in various publications, including a full-page article in The New York Times that showcased bridal attire for summer weddings from around the world.
Did You Know?
His owners, Yena Kim, and David Fung, were able to quit their "day jobs" and make a 15k monthly income thanks to his gorgeous and Official Dog of Menswear apparel.
---
3. Maru Taro
Age: 15 years old
Owner: Shinjiro Ono
Year of Birth: 2007
Still Alive: Yes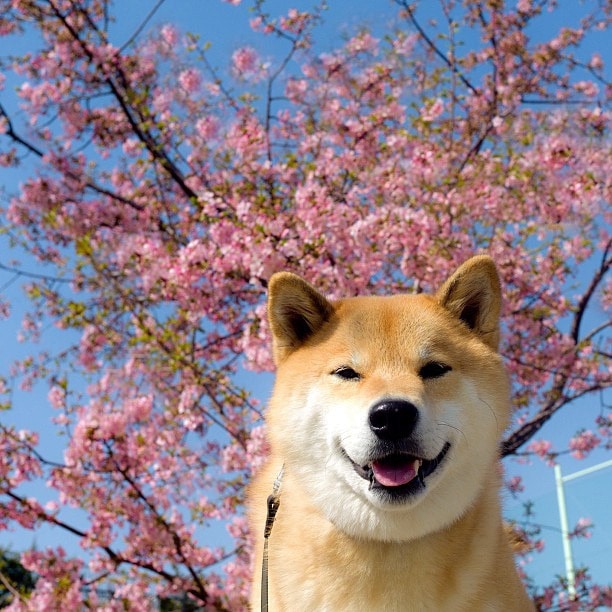 photo source: handsomedogs.com
Under the username marutaro, Shiba Inu, a well-liked Instagram user, has attracted more than 2.5 million followers. His owner uploaded the first video of him on YouTube in December 2007 with the title "My lovable pup" (Japanese Shiba-dog).
His owner has uploaded clips to his YouTube account, shinjiro2000, chronicling the Shiba Inu's many journeys around Japan. He is a dog whose incredible popularity on Instagram has developed similarly to that of King Kong Da Savage Pom.
Did You Know?
His most well-known moniker in the media is "The Smiliest Dog in Japan," among many others.
---
2. Kabosu
Age: 17 years old
Owner: Atsuko Sato
Year of Birth: 2005
Still Alive: Yes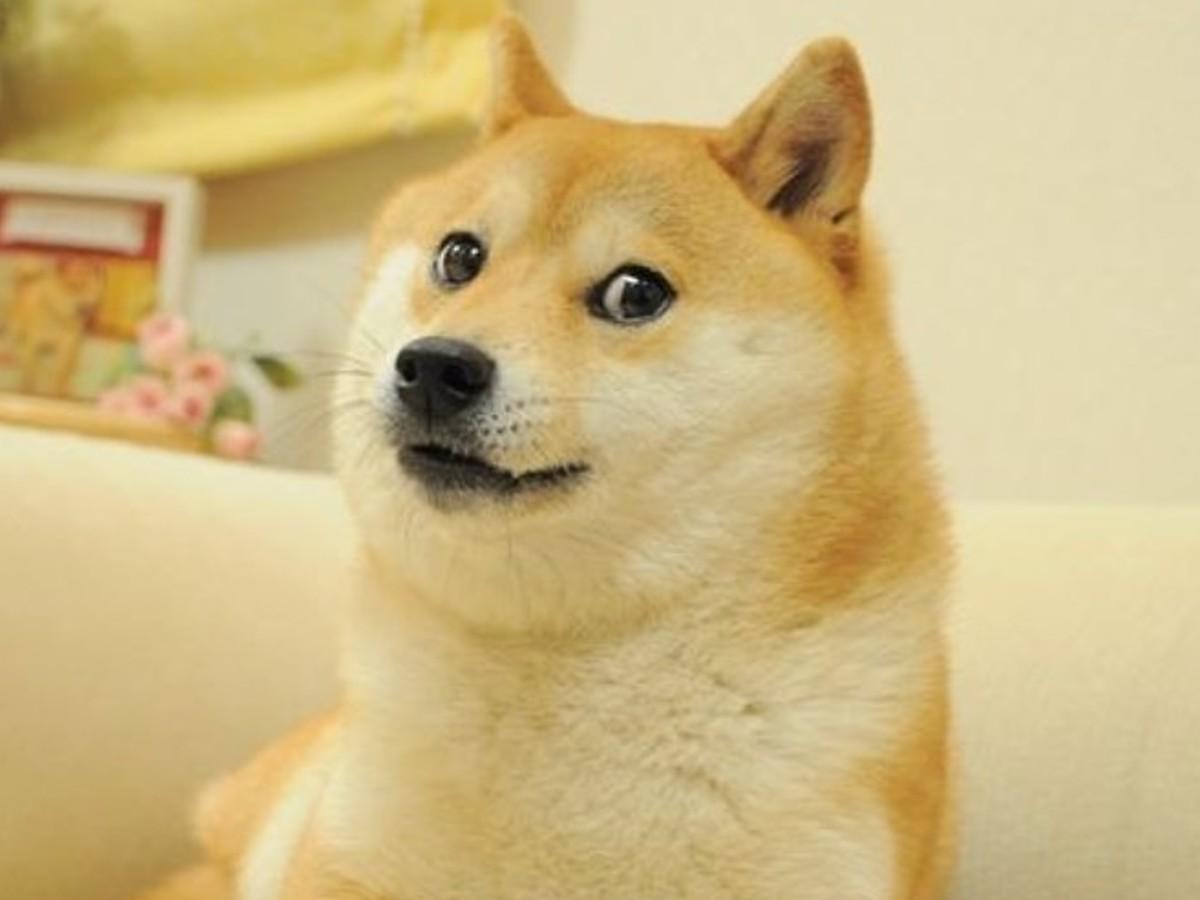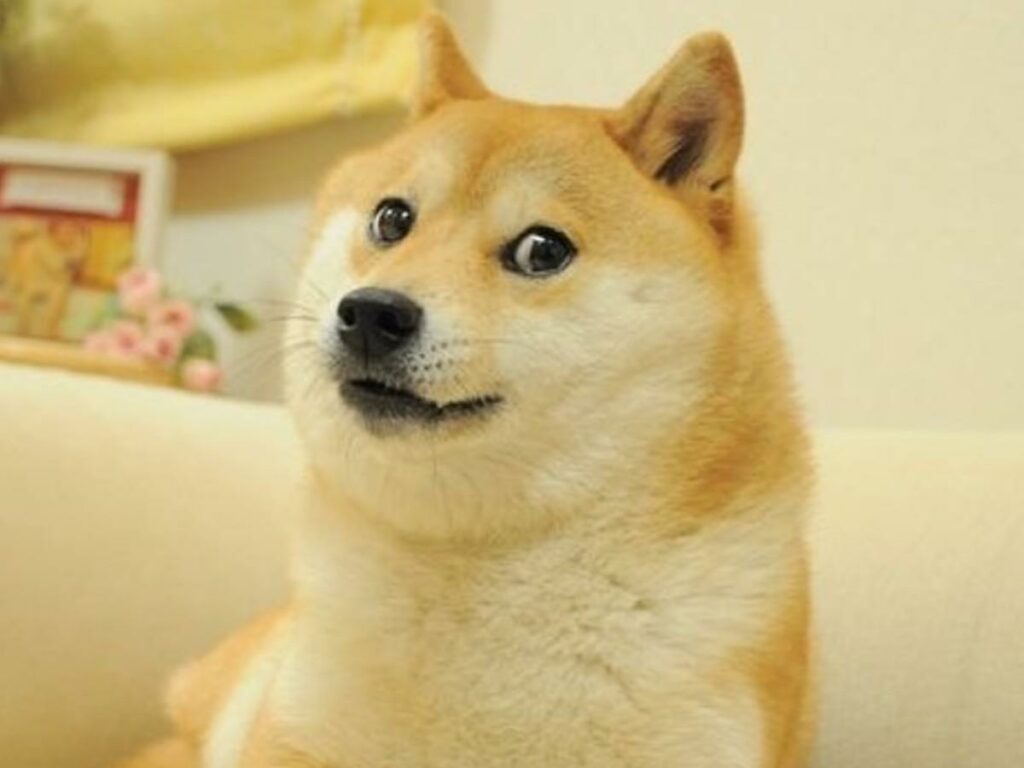 photo source: pinkvilla.com
Kabosu is a well-known personality on the internet and the Shiba Inu that served as the model for the doge meme and other cryptocurrencies, such as Dogecoin and Shiba Inu, which are today worth over $70 billion.
When Kabosu was a vivacious 5-year-old, her ascent to stardom started. She was a rescue dog acquired in 2008. The Shiba Inu's owner posted several pictures of Kabosu on her blog. In one, a worried expression can be seen on Kabosu's face as she lies on a couch with her little paws crossed — this particular photo of Kabosu is now widely recognized on the internet.
Did You Know?
Two software developers decided to have fun three years after the viral shot was taken. With the creation of Dogecoin, a virtual currency with an endless supply, they mocked the ridiculousness of Bitcoin.
---
1. Pusuke
Age: 26 years old
Owner: Yumiko Shinohara
Year of Birth: 1985
Still Alive: No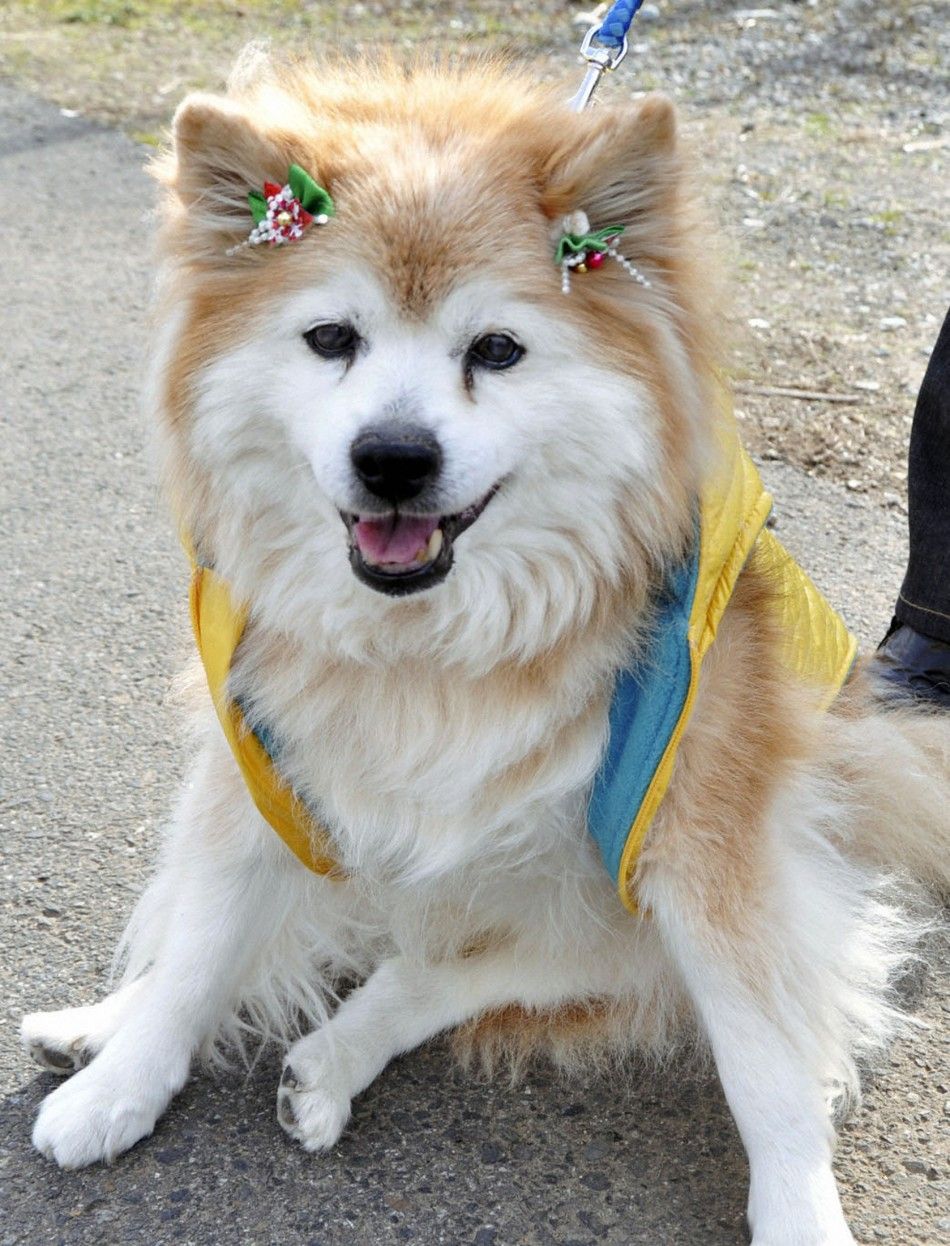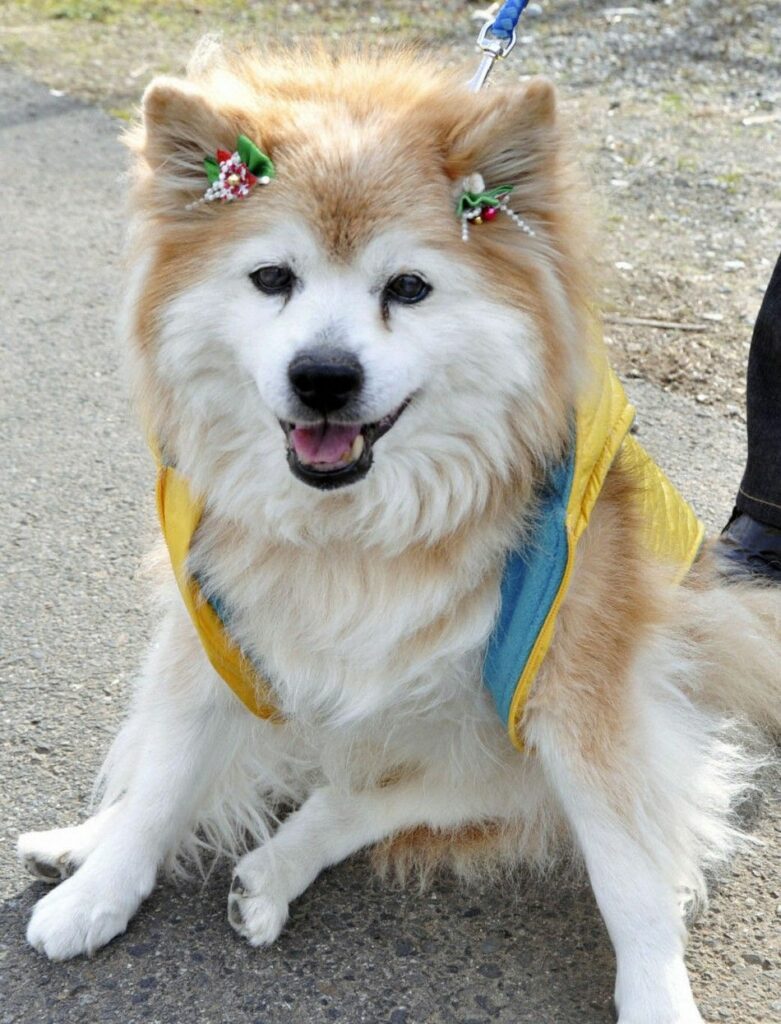 photo source: ibtimes.com
The oldest Shiba Inu in the world is Pusuke. According to the Guinness Book of World Records, Pusuke, who hailed from Japan, was believed to be the oldest canine alive for several years.
However, this renowned animal's lifespan was 26 years and 248 days, lasting from April 1985 to December 2011. Due to his popularity in Japan and overseas, this dog was covered in various media at the time of his passing.
OTHER POSTS YOU MAY BE INTERESTED IN