Pitbulls are a large breed of dogs, not known for living long – at least longer than smaller breeds. The average Pitbull life expectancy is 10 to 14 years, depending on many factors — the quality of life being the main one. Other than this, Pitbulls' age depends on health issues, exercise, diet, and proper care.
The term "Pitbull" is an umbrella for more than one breed, including the American Pitbull Terrier, American Bully, American Staffordshire Terrier, Staffordshire Bull Terrier, and American Bulldog.
American Staffordshire Terriers live the longest out of the group, up to 16 and 18 years on average.
But this doesn't matter if your dog is well-taken care of and loved. Pitbulls are an intelligent, stubborn, but friendly and gentle breed of dogs and perfect as a life-long companion.
The following list includes some of the oldest known Pitbulls.
8. Sergeant Stubby (c. 1916 – March 16, 1926)
Oldest Age Reached: 10 years
Breed: Boston Terrier
Country of Origin: United States
Still Alive: No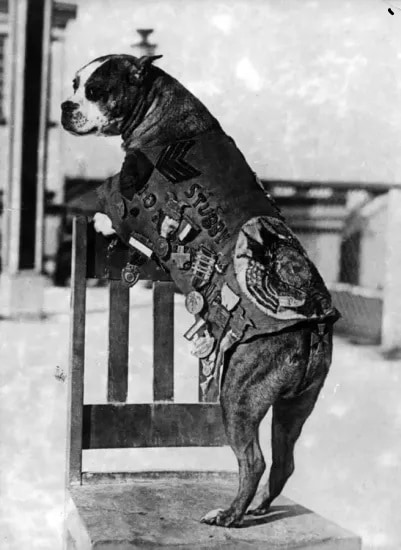 photo source: Defense Media Network
The only military-decorated pitbull on this list is Sergeant Stubby, a mixed Boston Terrier who lived up to 10 years. Stubby was the unofficial mascot of the 102nd Infantry Regiment of the United States. He was also assigned to the 26th Yankee Division in World War I, serving in 17 battles.
Stubby was ten years old, but he was the only dog promoted to sergeant through combat. He helped his regiment after the mustard gas attack, saving multiple lives and helping his soldiers after battles.
It's unknown how Stubby died, but his remains are kept in the Smithsonian Institution.
Did You Know?
Sergeant Stubby has been an inspiration for the movie "Sgt. Stubby: An American Hero" in 2018. Stubby is shown as a stray dog that wandered in the 102nd Infantry Regiment in the French trenches.
---
7. Daddy (c. 1994 – February 19, 2010)
Oldest Age Reached: 16 years
Breed: American Pitbull Terrier
Country of Origin: United States
Still Alive: No
photo source: Wikipedia
American Pitbull Terrier Daddy changed his famous owners when he was four months old.
Rapper Redman asked dog trainer Cesar Millan to take care of his puppy, making him the star of Millan's television show "Dog Whisperer with Cesar Millan".
Daddy was known for his tolerance for dogs and people, calm temperament, and great empathy. He helped Millan with training and setting an example for other rehabilitated dogs.
Daddy survived cancer and chemotherapy when he was ten years old before passing in 2010 when he was 16-years old.
Did You Know?
Cesar Millan loved working with Pitbulls. Daddy was replaced by his protégé Junior, who learned from Daddy and continued to help Millan with his work. Junior passed away on July 21, 2021, at 15 years old.
---
6. Pete (September 9, 1929 – January 28, 1946)
Oldest Age Reached: 16 years, 19 days
Breed: Staffordshire Terrier
Country of Origin: United States
Still Alive: No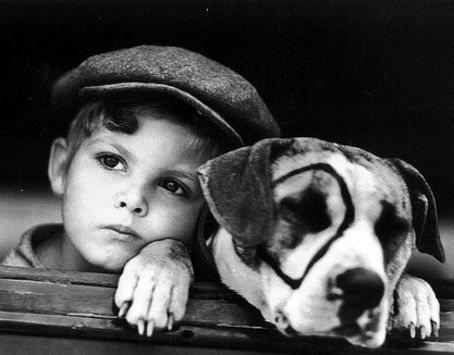 photo source: America Comes Alive
Pete the Pup is another celebrity on our list, as he was an actor in the children's comedy series The Little Rascals in the 1930s. Pete, originally known as Peter, was born with a dark circle around his eye, his signature look.
He played this character until his last appearance in 1938.
The original Pete was an American Pitbull Terrier named Pal, who was in the show until his passing in 1930. His owner Lt. Harry Lucenay used one of Pal's offspring to continue his role until the show ended.
Pete is buried at Los Angeles Pet Memorial Park at Calabasas, Los Angeles.
---
5. Boss (Unknown)
Oldest Age Reached: Unknown
Breed: American Pitbull Terrier
Country of Origin: Timișoara, Romania
Still Alive: No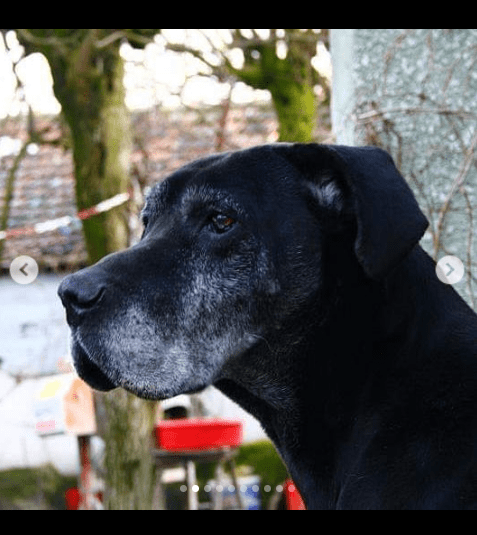 photo source: Instagram
The owner, Novac Darco Louis, said that his dog Boss was the oldest American Pitbull Terrier in 2012 when he uploaded a video of the dog Boss.
Boss was a black terrier in the video, playing with his owner. He lived with a couple of other Pitbulls, age unknown.
Not much is known about him now, other than he passed away sometime before 2018, judging by the owner's Instagram posts. Boss had one healthy eye and was missing half of his teeth, probably from fights.
It's unknown what his previous life was, but his owner said how Boss "was always ready for a battle".
---
4. Poe (Unknown)
Oldest Age Reached: 20 years
Breed: Unknown/Pitbull
Country of Origin: Chicago, United States
Still Alive: Yes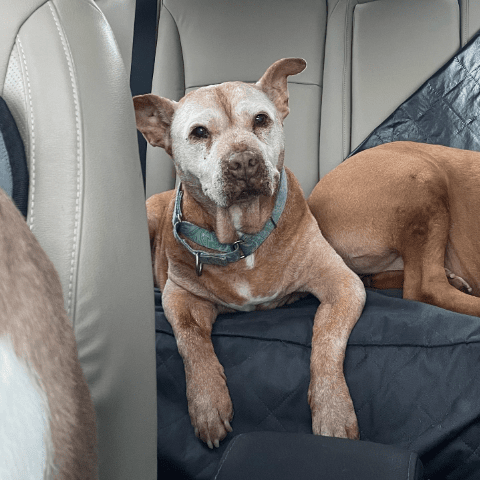 photo source: Instagram
Poe the Pitbull was rescued almost nine years ago, and everyone thought she would live only a few years.
But she surprised everyone with her health and zest for life, reaching 20 years until now. She's still a great girl, living with her two adopted siblings in Chicago.
The Dodo, an online community for animal-sharing videos, did a story on Poe and her everyday life in 2020 and another one just a couple of months back. Poe loves puppy cups, playing with her siblings, and spending time with her grandparents — especially riding a golf cart with her grandpa.
Did You Know?
Poe's siblings are also two adopted Pitbulls, Penny and Finnegan. The family loves to travel, capturing the traveling moments on their Instagram page.
---
3. Tigger (c. 1996 – June 11, 2018)
Oldest Age Reached: 22 years
Breed: Unknown/Pitbull
Country of Origin: Texas, United States
Still Alive: No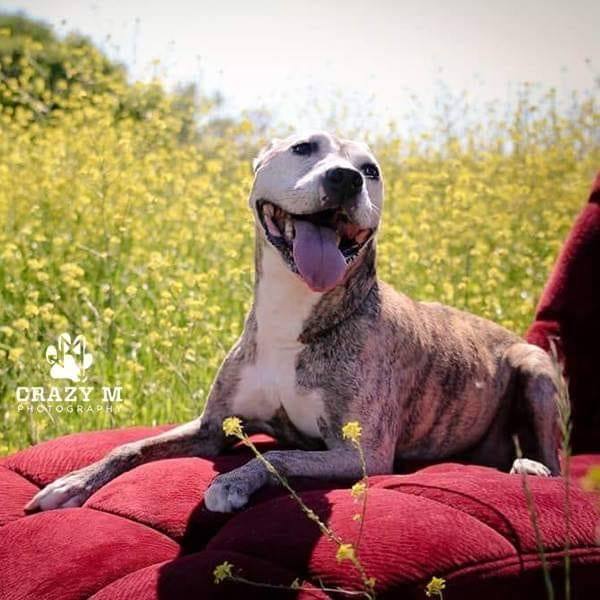 photo source: Facebook
Tigger is one of the oldest Pitbulls on this list, although her precise age is unknown. She was rescued when she was four years old in Waco, Texas.
Her owner Julie Morriss has founded a nonprofit organization to help at-risk animals at the Waco Animal Shelter.
Tiger's health suffered a year before her passing, but she was a strong girl, surviving until 2018 when she was euthanized. Her family tends to help as many animals as possible in her name and legacy.
---
2. Kathy (January 8, 1991 – February 6, 2013)
Oldest Age Reached: 22 years, 29 days
Breed: Pitbull/Mutt Mix
Country of Origin: Las Vegas, United States
Still Alive: No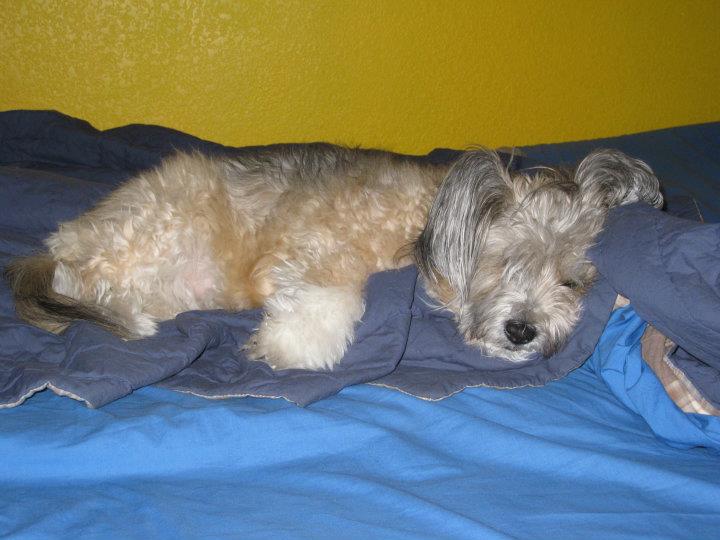 photo source: Facebook
Kathy the Pitbull was nicknamed "angriest dog" after being rescued from an animal shelter in Las Vegas. She was considered the oldest Pitbull in history at the time. Not much is known about her life, but she lived up to 22 years and 29 days before passing in 2013.
She got her nickname because of her habit of biting and barking at strangers, which was in her nature. She had a Facebook page dedicated to her life and the last moments.
Her owner said goodbye to everyone who supported her in the post published after Kathy passed.
Did You Know?
The stigma around Pitbulls is still present among dog owners and people who think about adopting different breeds. Dog experts explain how there isn't an aggressive breed but rather unfit owners who are to blame for their pets' behavior. Like other dogs, Pitbulls also require love and proper care.
---
1. Max (August 9, 1983 – May 18, 2013)
Oldest Age Reached: 29 years, 282 days
Breed: Beagle/Dachshund/Terrier Mix
Country of Origin: Louisiana, United States
Still Alive: No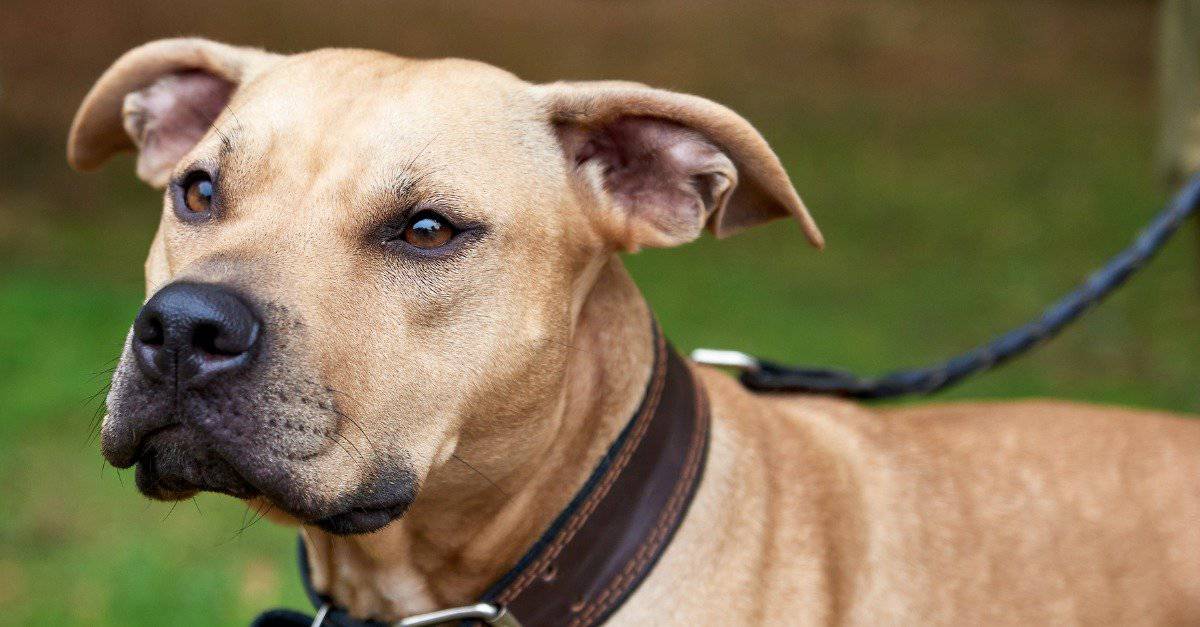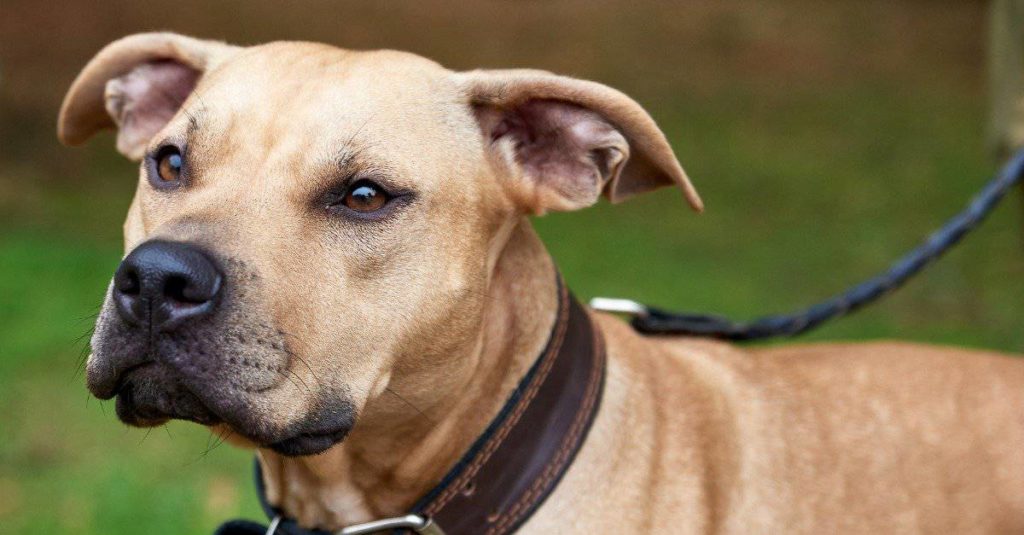 photo source: A-Z Animals (For Reference Only)
The oldest known Pitbull in the world is Max, a beagle, dachshund, and terrier mix that reached almost 30 years. Max was adopted by Janelle Derouen, a Louisiana sugar cane farmer, in 1983. It was reported that Max had lived a happy and fulfilled life.
Considering how Pitbulls can't always live long lives, rarely getting to their twenties, Max is one of the rarest to reach the age of 29 years.
He appeared in a report by The Telegraph in August 2009, where his age was recorded. Max died of a tonic-clonic seizure in 2013.
Did You Know?
Just three days before his death, Max was approved as the World's Oldest Dog by the Guinness World Records. Before him, the world's oldest dog was Bella the Labrador, who was around 28 years until she passed in 2008.
---
The Takeaway
Even though many people have Pitbulls as pets, sources concerning the oldest ones are limited. But sadly, these dogs typically live up to 16 years.
Hence, Pitbulls on this list are a rarity and had the luck to receive proper care and live fulfilling lives, enabling them to live longer than expected for this breed.
Max might be the oldest Pitbull to this date, but many more will reach her age and surpass her. Love, dedication, and care are likely crucial for ensuring this breed, like any other, enjoys a long and healthy life.