Basset hounds have been keeping us company for centuries. These low-slung, stubby-legged pups are beloved for their loyal and gentle nature, and it's no surprise they've been around for quite a while.
Some of the oldest Basset Hounds that have ever lived are still alive today! In this article, we'll look at the three oldest living Basset Hounds and learn a little about their unique life stories.
From their early days as working dogs to their current status as beloved family companions, these three dogs have lived a long and extraordinary life. We'll also examine what makes basset hounds so special and why they hold a special place in our hearts. So if you're curious about these long-lived pooches, keep reading!
3. Amon
Age: 17 years old
Country: Serbia
Sex: Male
Owner: Nikola Keravica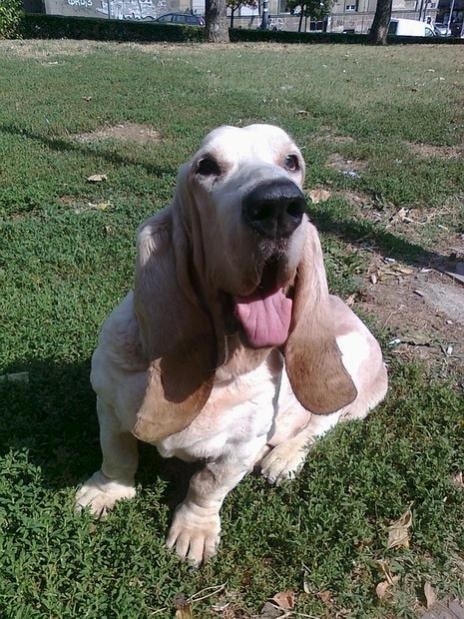 photo source: basset.net
Amon is a Basset Hound from Serbia who has been through a lot. Despite having several medical conditions, such as arthritis, bad eyesight, gastritis, hearing, and occasional skin tumors, he still loves life and has a positive outlook. He loves eating treats, playing with toys, and spending time with his humans.
He is an incredibly loyal and loving companion who loves to snuggle up with his people and take naps.
Amon loves going for walks and playing outside, but he needs to be monitored carefully to ensure he does not overexert himself due to his medical issues. He loves being around other animals so he would do well in a home with other furry friends.
---
2. Unnamed Basset Hound Mix
Age: 18 years old
Country: Unknown
Sex: Female
Owner: DexterKillsMe (Reddit User)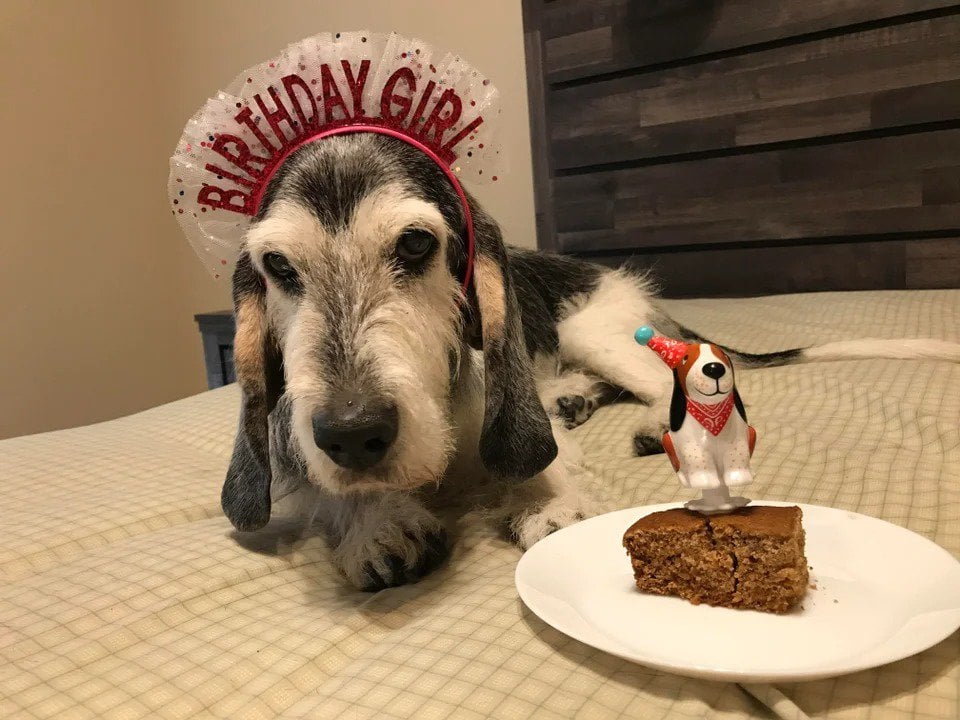 photo source: Reddit
In 2021, a Reddit user named DexterKillsMe posted a photo of their basset hound celebrating her 18th birthday.
The dog's name was unspecified, and no other details were included besides the greetings and the dog's photo.
The said Reddit user runs a subreddit page called r/rarepuppies, which is devoted to cute little animals, including puppies, cats, turtles, and other cute sorts of animals.
---
1. Norma
Age: 19 years old
Country: USA
Sex: Female
Owner: Katie (A member of the Basset Hound Town)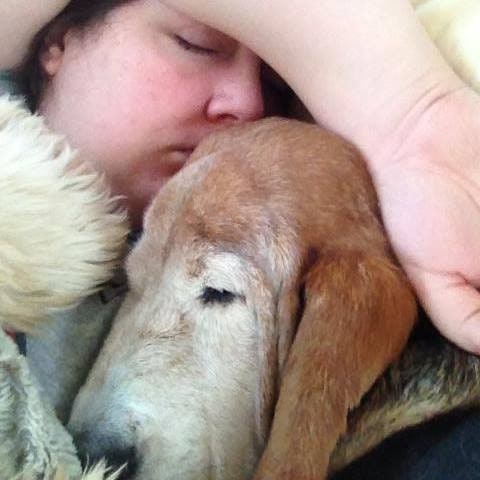 photo source: Basset Hound Town
Reaching 19, Norma is considered the oldest known basset hound ever. She was born in 1995. She had surgery in 2014 due to an infected benign lymphatic tumor, causing her strange mobility issues.
According to her owner Katie, Norma's rehabilitation has gone well, and she is her funny dog self again.
She passes her days eating and barking at the chickens outside. However, she still makes it out occasionally to take the therapy dog to the nearby nursing home. Apart from the said condition of Norma, she also has hearing loss problems, which is typical for a dog her age.
In her post, Katie also claimed that Norma occasionally acts naughtily. For example, she is known as the "butter ninja," as she takes a stick of butter if you leave it on the cabinet.
Even when you put a stick of butter in the mixer and went to the pantry to get your dry ingredients to make cookies, by the time Katie returned with the sugar and flour, the butter had vanished, leaving no trace, and there was no sign of the dog. Apart from her post about Norma's condition in 2014, no update has been gathered.
OTHER POSTS YOU MAY BE INTERESTED IN