While the most common animal for a child to beg for is a dog, there are a few other furry friends that make great companions! Apart from the more obvious cat, you might recall that hamsters and gerbils were having a moment back in the early 2000s…and along with them, the guinea pig.
Guinea pigs are interesting creatures – originally native to certain areas of South America, they're no longer found in the wild. In some areas, they are still considered a tasty meal and a delicacy! In most, however, the guinea pig has been so domesticated that the only place it's found is in the home.
Guinea pigs, like hamsters and gerbils, tend not to live very long. On average, they live 4-8 years in captivity, though there are certainly outliers to this range! Today, we're talking all about the eight oldest known guinea pigs that have ever existed. Let's get started!
8. Petal
Sex: Female
Age: 2 (at the time)
Born: 2017
Still living: Unknown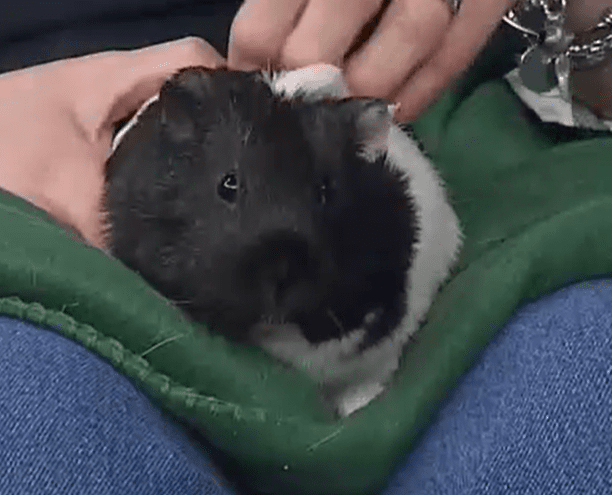 photo source: wabi.tv
Petal was advertised on WABI TV in 2019 as a sweet little 2-year-old guinea pig who was up for adoption.
Residing at the Bangor Humane Society in Maine, Petal was part of a duo – her 1-year-old "sister," Petunia, would also need to be taken in by whoever adopted Petal. Docile and good-natured, the girls were available for just $37.50 at the time of the news segment. No updates were ever given about their adoption status, but the hope is that they found a kind, loving home together!
Did You Know?
When guinea pigs develop bonds with each other (as in the case of Petal and Petunia), they become inseparable, and it's unhealthy for them to be apart. Even if one of them must go to the vet and the other is healthy, the healthy one should be taken along with the sick one to prevent separation anxiety for either guinea pig.
---
7. Troubles
Sex: Female
Age: 4 (at the time)
Born: 2013
Still living: Unknown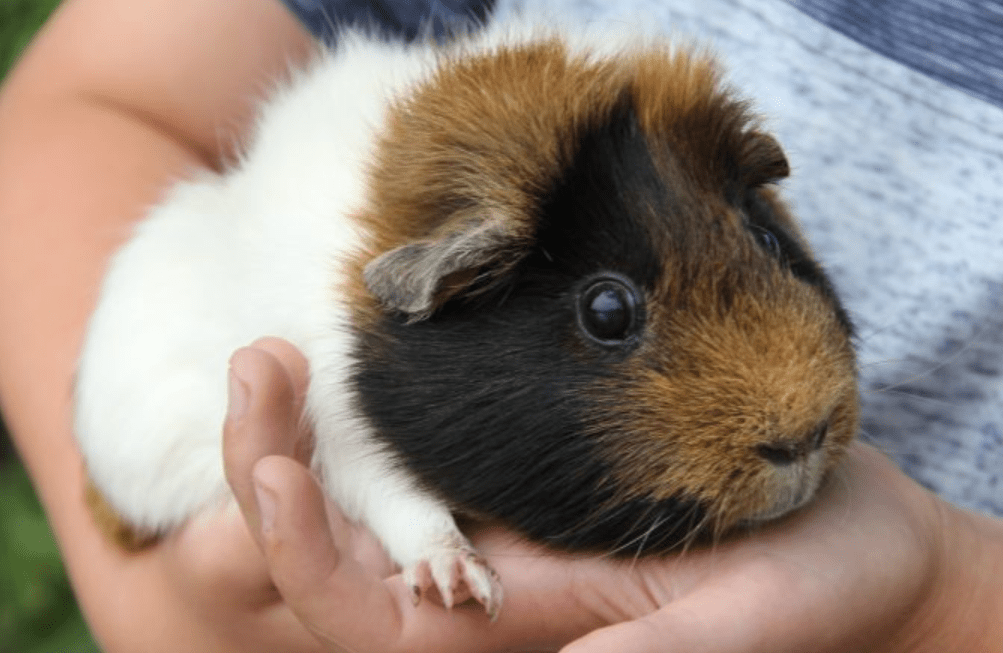 photo source: petethevet.com
Troubles the guinea pig was 4 years old at the time that Pete the Vet posted an amusing anecdote about her!
Originally belonging to a child who was returning to their native country with their parents, Troubles was gifted to a classmate along with three other guinea pigs and a rabbit. All four animals seemed to get along quite well, but in Troubles' case, perhaps a bit too well!
When taken to the vet, the originally-thought male Troubles was actually determined to be female – and pregnant with two babies! Her story was posted as a "cautionary" tale about designating male and female guinea pigs, and separating them if breeding is not desirable.
Did You Know?
It's common for guinea pigs to have from 2-4 "pups" in a litter, though they can technically have up to eight babies!
---
6. Merab
Sex: Female
Age: 5 (at the time)
Born: 2013
Still living: Unknown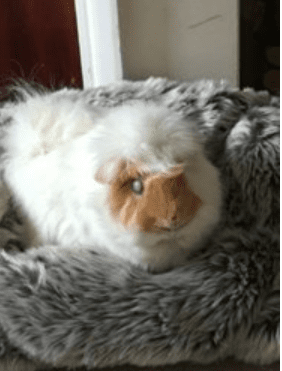 photo source: theguineapigforum.co.uk
Merab was 5 years and 9 months old when her owner posted about her on The Guinea Pig Forum. A user had written in asking about what to expect as guinea pigs age, and Merab's owner posted the above photo, remarking that she "is a bit lumpier and bonier" than she was previously. Still, this is to be expected of senior pigs.
The post about Merab was published in 2018, so it's not clear whether she's still kicking or not! With the special attention these owners give their guinea pigs, though, we can safely assume that she's as healthy as can be for eight years old if she's still alive!
Did You Know?
Guinea pigs typically slow down and become a bit more lethargic as they age – typically after four or five years old. They might also develop health conditions such as arthritis, cataracts, and even dementia.
---
5. Neels
Sex: Female
Age: 6 (at the time)
Born: 2011
Still living: Unknown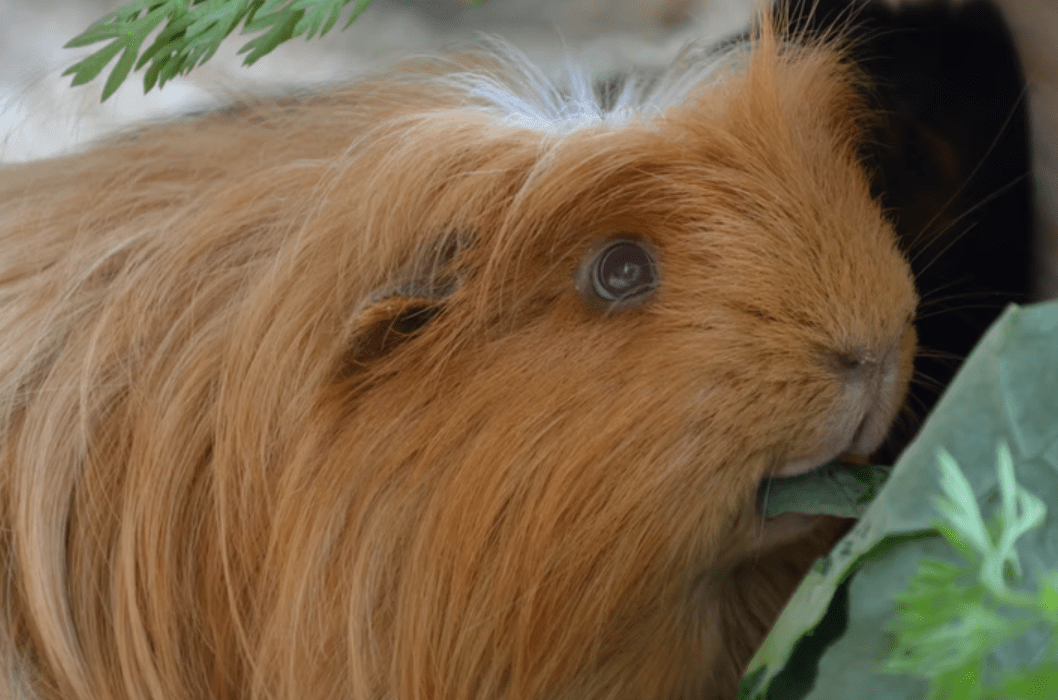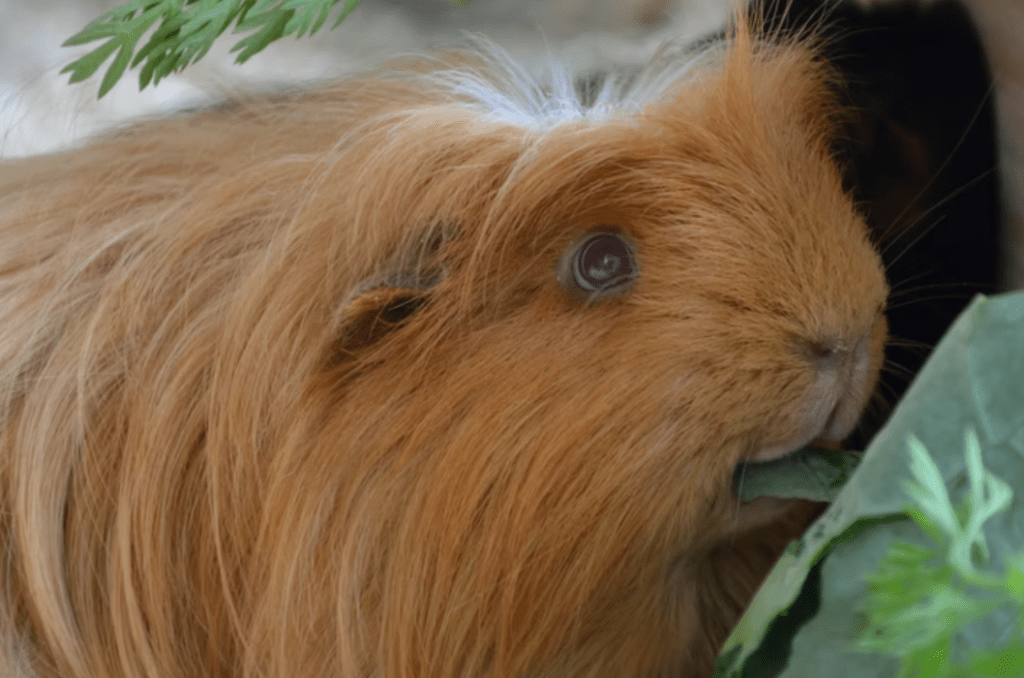 photo source: Unsplash
Another senior pig called Neels was six years old in 2017, when her owner sought the advice of other guinea pig lovers about weight loss in old age.
Sadly, Neels began to lose weight to the point that her owner could feel her jawbone, even with proper feeding. Despite her weight loss, she exhibited a good appetite, and even stole food from her younger "siblings!"
It's been four years since the original post about Neels was published. Many users responded and suggested that the guinea pig be brought to the vet for a check-up. Weight loss isn't necessarily a sign of aging, but it can mean illness.
Did You Know?
Senior guinea pigs can be expected to loss a small amount of weight due to natural muscle loss. It should not be assumed that noticeable weight loss, though, is simply due to old age. Periodic veterinary visits are recommended.
---
4. Bear
Sex: Female
Age: 14
Born: 2006
Still living: No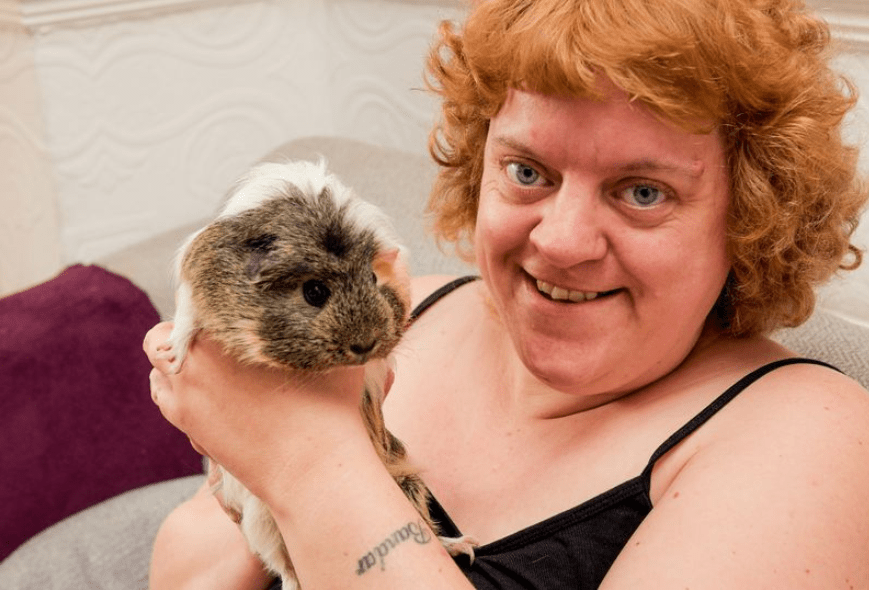 photo source: grimsbytelegraph.co.uk
Bear is one of the oldest official guinea pigs that have recently lived, and belonged to Edith Rotherham of Grimsby, England.
At 13 years old (in 2019), Bear was approaching world record status, as most guinea pigs live between 4-7 years, at the absolute longest. She was a "rock" to her owner, Rotherham, who was suffering from myeloid leukemia at the time the feature was published.
Bear proved to be an enormous comfort through Rotherham's treatments, pointing to the undeniable fact that pets really do become family. She passed in 2021.
Did You Know?
Guinea pigs have been one of the UK's leading pets for decades. Lady Diana Spencer, both Princes of Wales, and many other Brits have owned guinea pigs in their youth!
---
3. Snowball
Sex: Male
Age: 14
Born: 1965
Still living: No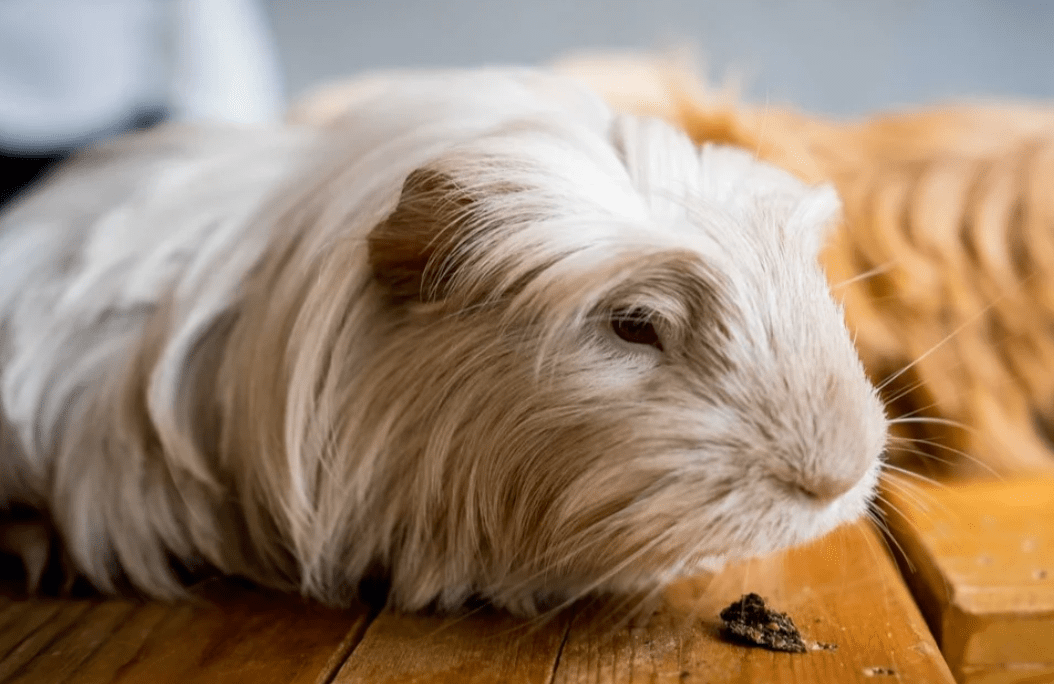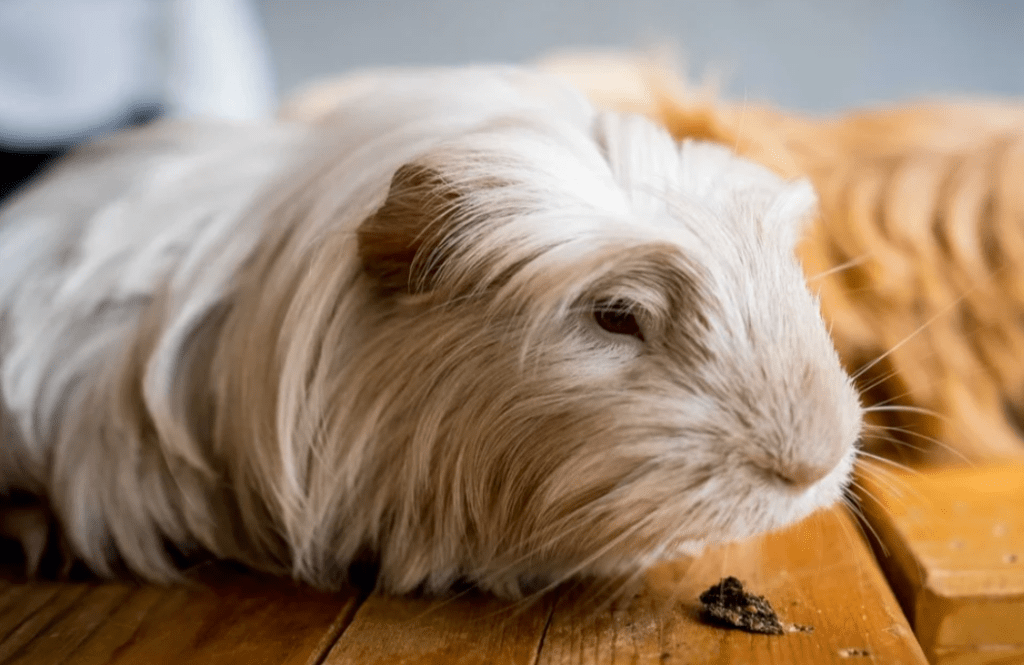 photo source: a-z-animals.com
Snowball is on record as being the oldest guinea pig that has ever lived, but in fact, that's not entirely true – he is simply the oldest to be listed in the Guinness Book of World Records!
Snowball belonged to a woman named M.A. Wall, and resided in Nottinghamshire in the U.K. until he passed in 1979. He was just shy of his 15th birthday.
Did You Know?
The (U.S.) application to be in the Guinness Book of Records costs $1,000 for new record titles – which is probably why there were older guinea pigs than Snowball that were never officially recorded.
---
2. Marty
Sex: Male
Age: 15
Born: 2006
Still living: No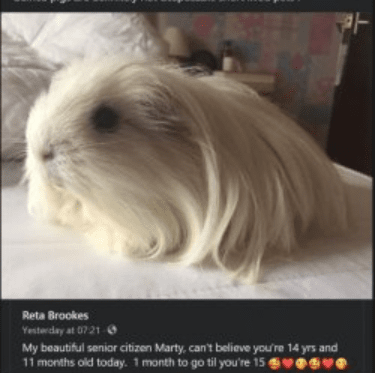 photo source: theguineapigforum.com
Marty was quite a popular boy among owner Reta Brookes' social media followers!
Making it to the ripe old age of 15 before kicking the bucket, Marty is one of the oldest-known guinea pigs. He was much beloved throughout his life, with a very attentive owner who posted about him as though he were her child. After 15 years, it probably felt that way to Brookes!
Reta Brookes remains heavily involved in guinea pig and animal care/adoption, and continues to promote available guinea pigs on the Coseley Guinea Pig Rescue and Sanctuary Facebook page.
Did You Know?
On average, Petfinder.com lists over 10,000 adoptable guinea pigs per year, pulling from shelters and rescue groups to display results.
---
1. Sweetie
Sex: Male
Age: 16
Born: 1997
Still living: No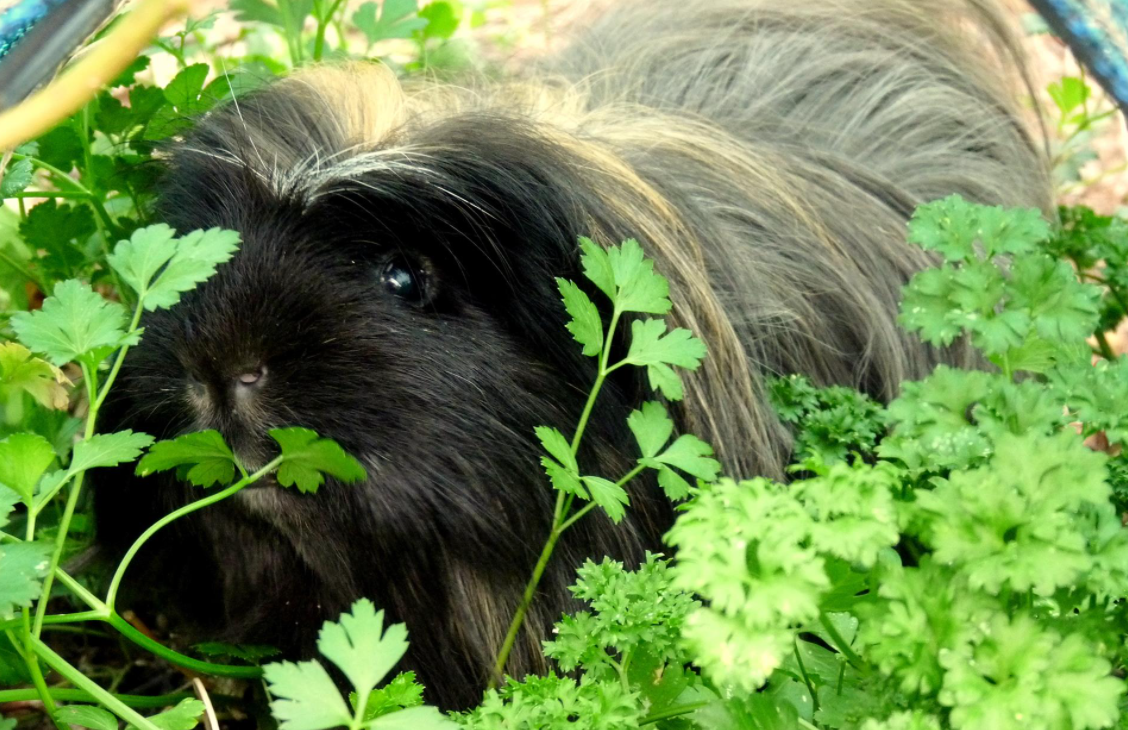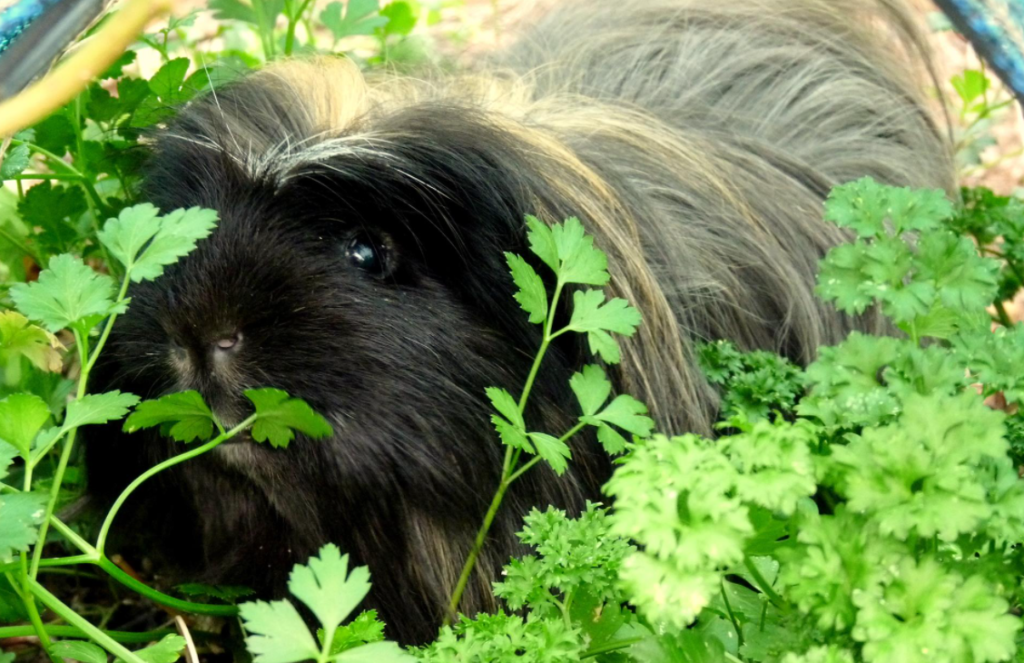 photo source: Facebook
Sweetie is the oldest-known guinea pig to have existed to date. He lived until the age of 16, passing in 2014.
Sweetie was quite a popular guinea pig with a decent following of over 1,700 people on his official Facebook page. He also graced the front cover of Guinea Pig Magazine as the oldest guinea pig ever.
Sweetie's last owner loved him very much, and documented everything from his baths to fun romps through the parsley patch she made for him! He lived an incredibly long, healthy life for a guinea pig.
Did You Know?
16 years old is approximately 288 in human years! The rough calculation is that each guinea pig year equates to about 18 human years.
OTHER POSTS YOU MAY BE INTERESTED IN